Despite much media speculation, Michael Jackson's body will not be transported tomorrow to the singer's former residence, Neverland Ranch, for a public viewing, but a public memorial service is being planned, according to a statement released by the Jackson family Wednesday afternoon.
"Contrary to previous news reports, the Jackson family is officially stating that there will be no public or private viewing at Neverland," the statement said. "Plans are underway regarding a public memorial for Michael Jackson, and we will announce these plans shortly."
CNN had previously reported that a 30-car motorcade would carry Jackson's remains from the Los Angeles area on Thursday morning and head for Santa Barbara County, where the viewing would be held Friday morning with a private memorial service planned for Sunday, July 5.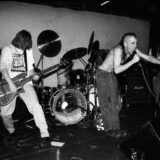 The question of where Jackson will be buried remains undetermined.
Meanwhile, concert promoters AEG, who'd booked Jackson's sold-out (and now canceled) string of London shows, revealed that an all-star tribute show is in the works, and it'll utilize some of the elaborate elements constructed specifically for Jackson.[via Associated Press].
"At some point the world needs to see this production, and I imagine if we could do it, it would be done as a tribute, with the family — with the brothers performing and some of the sisters — but also the stars who loved Michael and were influenced by him," Randy Phillips, of promoter AEG Live, told UK television station Sky News.
Those rumored to be on a "wish list" put together by AEG include Beyonce, Stevie Wonder, Diana Ross, Ne-Yo, and Justin Timberlake.
But Timberlake has voiced concerns over the prospect of participating in such a show. "It's an honor to be considered for a tribute to the greatest of all time but also there is a level of just me as a fan that would feel very cautious about doing something like that," he told UK newspaper The Evening Standard . "Like anyone else in the world I'm his biggest fan. I just feel like if there would be any pretension, it would not be good. That's my worry. I understand tributing somebody who is so influential to every artist of our generation. It would have to be done properly."
Phillips also said that footage of Jackson's rehearsals may be released in the future and would disprove theories that Jackson was daunted by the London concerts and too frail to perform. "We have, and we may at some point release, some footage of him in rehearsal that would totally refute that," he said, adding that he spoke with Jackson after a rehearsal on June 24. "He gave me a hug and he whispered into my ear, 'Now I know I can do this.'"
Based on preliminary sales numbers, Jackson is expected to break Billboard chart records today by dominating nine of the top ten positions on Billboard's Top Pop Catalog Albums with titles from his music catalogue — and moving a total of over 400,000 albums since his death last week.
As for the star's financial legacy, Jackson family lawyer Londell McMillan has revealed that the family have located a will dating back to 2002, though whether it is the most recent version is yet to be confirmed.
According to the Wall Street Journal , the 2002 will leaves Jackson's assets to his three children, his mother, Katherine, and various charities, but entirely excludes his father Joe Jackson.
Jackson and his father's relationship has long been a strained one — the singer had made public allegations of abuse, and recently fans have criticized the Joe Jackson for using his son's death as an opportunity to plug his new record company.