What happens when self-proclaimed Martian Lil Wayne opens his 22-city 'America's Most Wanted' tour at an Appalachian ski area outside Scranton, PA, with Drake, Young Jeezy, Soulja Boy, and the entire crew of his Young Money label?
An absolute clusterfuck of disorganization, mass police presence, underage drinking and buffoonery, technical glitches, and chest-rumbling moments of musical genius.
Welcome to hip-hop's Lord of the Flies — Wayne's holding the conch. And outside in the parking lot hours before he takes the stage, the battle cry has begun.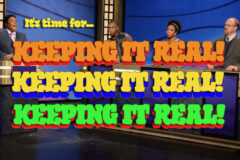 "I'm a professional slut hunter!"
A lumbering dude in a Cabela's camouflage hat is shouting the phrase emblazoned on his shirt (his car has a bumper sticker that reads "I [heart] sluts," FYI.) A kid no older than 13 is handcuffed, his face pressed against the trunk of a cop car. Steps away, a make-up clad high-school girl is hysterically sobbing over a ticket mix-up.
"These are the worst people ever. They're just bad," rambles a 40-something woman directing traffic. No, not really. This is just Wayne's new America — young, crazy, in love with hip-hop, and ready to meet their ringleader.
Inside, Soulja Boy busts out his signature dance for the crowd and makes it rain, flicking hundreds of dollar bills into the air.
Later, Young Jeezy bounces his thick-as-an-oak-tree torso to "I Put On For My City," as beer-swilling bros stand in their seats and spin their shirts overhead.
It becomes clear that the show is about four things: Sex, money, music, and drugs, roughly in that order.
Soon, Wayne enters with a bang (literally) as fireworks shoot from the stage and his band — lead guitar, two-piece brass section, DJ, bass, and a super-buff dude on drums who looks like D-Bo from Friday — kicks into low roar. With a gold-plated grin and wink, the tattoo-covered rapper spits through hits like "Comfortable" and "Mr. Carter," as a giant screen flashes dancing $100 bills and popping champagne bottles.
With its bountiful pyro and scantily-clad dancers, the stage production is impressive … and almost didn't happen. Before the show, as stagehands lowered a giant screen, a cord snapped and the whole panel almost came crashing down.
The show's second-billed star, Wayne's up-and-coming protégé Drake, recently tore his ACL, so his set is folded into Wayne's. But when he finally joins Weezy, lowered onto the stage via elevator-like podium, the crowd goes wild, shouting the lyrics to his track "Best I Ever Had" right back at him.
The song — off his upcoming release Thank Me Later — is a breakout summer jam, and Weezy looks on smiling with fatherly pride.
A showcase of Young Money artists follows — and it proves Drake's prowess may be a fluke: Lil Twist, Lil Chuckee, Tyga, J-Millz, Gudda Gudda, T-Streets, and the "female beast of Young Money," Nicki Minaj, all join for mostly unintelligible and uninspired verses.
But the audience doesn't seem to mind. It's all a soundtrack to one hell of a party, one that's been over a decade in the making. The teen-heavy crowd is a product of a massive 2008 for Weezy F. Baby. After 12 years in the game, starting as a member of the Hot Boys before going solo in 1999, the New Orleans rapper morphed from praised rap phenom to ubiquitous pop star with Tha Carter III, his three-million-plus-selling album with hits like "A Milli" and "Mrs. Officer."
And those songs hold up live, as does "Prom Queen," on which Weezy plucks a cherry-apple red Gibson electric guitar on the stage's corner. He smirks at his lack of shredding ability, only to snag the mic and scream the song's chorus with convincing force, giving hope for his rock-oriented release Rebirth, tentatively out this fall.
Later he even covers Aerosmith's "Walk This Way," not the first time a rapper's ever thought of doing that.
The show ends just before 11 P.M. with the entire retinue storming the stage for "Every Girl," followed by a dance party tribute to Michael Jackson, as each rapper slowly exits.
But what are some 11,000 outlaw youth to do with all their lingering energy? How about storm the exits like they were escaping a burning 787, ignore police orders and race up a steep mountainside to the parking lot (some people fall and roll down — ouch!), turn on their car stereos to Weezy, and commence drinking, fighting, and generally carousing for the next two hours.