Ooberman
Beautifully sung, beguiling piano pop that found a fan in Blur's Graham Coxon (who released their first seven-inch on his own label). In 2007, they boldly made their entire 100-track back catalog available for free download. DOUG BROD
https://youtube.com/watch?v=5VHg2wuxd_g
The Pleasure Fuckers
With their best lineup (featuring SPIN contributing writer Mike Edison on drums), these Madrid-based scum punks, fronted by a jumbo howler named Kike Turmix, cut the blinding 1995 album Ripped to the Tits. D.B.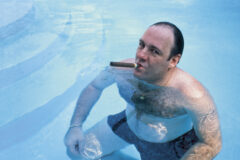 Regurgitator
These Aussie goofs did the whole band-in-a-bubble thing years before those MTV schnooks in Cartel and have recorded a raft of terrific new wave, n� metal, and punk whatsits that have made them heroes Down Under. D.B.
Sixteen Deluxe
This Austin quartet — led by brash moptop Carrie Clark — was a huggable headrush, giving shoegaze a punk kick and recording two of the 1990s' most pleasurably squalling albums (Backfeed Magnetbabe and Emits Showers of Sparks). An ill-fated match with Warner Bros. kept them a (very loud) secret. C.A.
Whipping Boy
These Irish malcontents beat their existential angst, distorted riffs, and U2/Bunnymen fascination into one classic album, 1994's savage, sensual Heartworm, before succumbing to the inevitable storm of failed expectations and personal recriminations. D.P.
https://youtube.com/watch?v=N_xIL_oitZI