Fluffy
These four Brit girls were auspiciously picked to open the Sex Pistols' first reunion show in 1996, the year of Fluffy's bruised-knuckle debut/farewell. Had a great look while they lasted: cigs, fishnets, leopard-skin, peroxide, sneers. ROB TANNENBAUM
The Glands
The perfect band for the vaporous, self-imposed twilight that presages Ambien trips. On 2000's The Glands, the Athens, Georgia band mushed together the Kinks' crisp hookery with the Flaming Lips' astral haze, resulting in an album that's languid but never lazy, bleary but never bleak. B.R.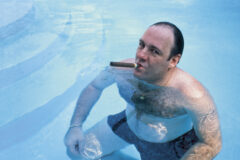 Green
With winning Kinks/Small Faces melodies, soulful conviction, and a falsetto almost worthy of Prince, singer-guitarist Jeff Lescher launched this energetic Chicago power-pop trio in the '80s — and is still at it today. Lovably unpolished, Green in their heyday had an unwavering spirit and a sterling work ethic, but no commercial notice. IRA ROBBINS
The Heavy Blinkers
Crest-riding harmonies, glockenspiel, and 24-piece choirs — these indulgences can turn geniuses into delusional sandbox dwellers. But Halifax, Nova Scotia's best orchestral poppers had Ruth Minnikin's aching voice as an icy balm to keep the sunshine in check. Alas, Heaviest Blinker Jason MacIsaac has labored on a rumored double album for years. SEAN HOWE
https://youtube.com/watch?v=cXfp4ZWgM_4
Knapsack
In the years before "emo" became a dirty word — that'd be 1995 to 1998 — this California outfit delivered three albums of potent, crunching self-flagellation. Their awesomely titled swan song, This Conversation Is Ending Starting Right Now, is a minor classic of twentysomething despair: Frontman Blair Shehan hisses venomous lyrics over sharp, lurching riffs, as strings, organ, and sleigh bells (!) dial up the drama. D.P.