Swede sensations Peter Bjorn and John have plotted the band's follow up Writer's Block, their 2007 smash hit that caught the ears of many a "Young Folks," and it's shaping to be a very "special" release. "We have recorded the new record," Peter Morén told Paste. "It's almost finished, but it's a bit of a secret. "It's for special kids, made by special kids — us."
"We're doing an instrumental piece," Bjorn Yttling added. "It's a great record, but it's without vocals so we'll see what the people will think of it. We've always wanted to do that, and we thought this would be like the great time to do it when we actually have a career going — to kill it." The new record, which the trio constructed from "Caribbean, Brazilian, African" and other "world music" influences, will reportedly feature Peter on violin and Bjorn on saxophone — "We can't really play those instruments, so it sounds like kids." A band spokesperson was unavailable for comment at press time.
Glenn Danzig Maps Assorted U.S. Jaunt
Rock royalty Glenn Danzig has announced a handful of tour dates spattered across the U.S., set to roll out in Baltimore Oct. 23. From there, Danzig, plus bassist Steve Zing (Samhain) and guitarist Todd Youth (Danzig, Murphy's Law), will hit Philadelphia and New York before skipping across the country for a string of West Coast dates in cities like Los Angeles, Las Vegas, and San Francisco. All shows will feature opener Gorgeous Frankenstein, the band of former Misfits guitarist Doyle Von Frankenstein, whom Danzig has been in the studio helping record "eight blood-curdling tracks" for his self-titled solo debut, due Oct. 16 courtesy of Danzig's label. Danzig tour dates:
10/23, Baltimore, MD (Rams Head Live)
10/24, Philadelphia, PA (Electric Factory)
10/25, Worcester, MA (Palladium)
10/27, New York, NY (Nokia Theatre)
10/30, Las Vegas, NV (House of Blues)
10/31, Los Angeles, CA (Greek Theatre)
11/1, Anaheim, CA (The Grove)
11/2, San Francisco, CA (Warfield Theatre)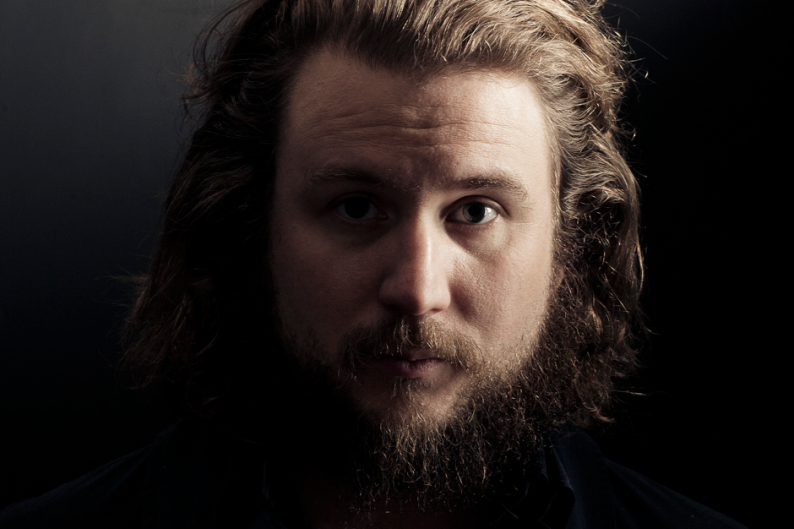 Isis Announce Tour, Release Singles
To honor their 10th anniversary, art metal innovators Isis will hit the road for a nine-date bi-coastal tour, as well as dispatch a pair of CD singles. The tour, kicking off in New York Nov. 1, will hit East Coast metropolises such as Philadelphia and Boston, the latter in which Isis will log a pair of performances. Next, Isis will cross the nation and descend the West Coast from Vancouver, B.C. to Los Angeles, stopping into Seattle, Portland, and San Francisco en route.
The singles "Holy Tears" and "Not in Rivers, But in Drops," both tunes pulled from the band's 2006 effort The Absence of Truth, will be released Nov. 21 and in January of 2008, respectively. The "Holy Tears" release will feature a live rendition recorded during the band's 2006 outing with Tool, as well as a video directed by Dominic Hailstone (Harry Potter & the Sorcerer's Stone, The Eel) and a remix of "Not in Rivers, But in Drops" courtesy of label mates the Melvins and Lustmord. Though expected to drop early next year, details for the "Not in Rivers, But in Drops" single have yet-to-be revealed.
Isis tour dates:
11/1, New York, NY (Irving Plaza) *
11/2, Philadelphia, PA (Trocadero) *
11/3, Boston, MA (The Middle East) *
11/4, Boston, MA (The Middle East) **
11/14, Seattle, WA (Neumo's) #
11/15, Vancouver, BC (Richard's on Richards) #
11/16, Portland, OR (Hawthorne Theatre)
11/18, San Francisco, CA (Slim's) ##
11/20, Los Angeles, CA (The Troubadour) ##
(* w/ Oxbow & 27)
(** w/ Clouds & 27)
(# w/ These Arms Are Snakes & 27)
(## w/ Big Business & 27)
Celebration Hit Road
In support of The Modern Tribe, this Baltimore-based trio's sophomore record due Oct. 9 via 4AD, Celebration has mapped a lengthy fall outing. Following a handful of shows in New York and Wham City, including a free gig tonight (Sept. 20) and slot at CMJ next month, Celebration will roll out their 27-date outing with a show in Washington, DC Oct. 24. From there, the band will head south, stopping into Charleston, Orlando, and Atlanta before turning west, pounding pavement and churning out performance across the Lone Star State. Finally, following a jaunt up the West Coast and an assortment of shows throughout Middle America, Celebration's tour will conclude with a gig in Bloomington, IN Nov. 24.
Celebration tour dates:
9/20, New York, NY (Barnard College/Columbia University)
9/21, Baltimore, MA (Floristree)
10/2, New York, NY (Webster Hall) #
10/16, Brooklyn, NY (Union Pool)
10/24, Washington, DC (The Rock and Roll Hotel)
10/25, Durham, NC (Duke University Coffeehouse)
10/26, Charleston, SC (The Map Room)
10/27, Orlando, FL (Taste)
10/29, Atlanta, GA (The Earl)
10/30, Athens, GA (0 Watt Club) *
10/31, Birmingham, AL (The Bottletree)
11/2, Baton Rouge, LA (Spanish Moon)
11/3, Denton, TX (Rubber Gloves)
11/4, Austin, TX (Fun Fun Fun Festival)
11/7, Phoenix, AZ (Casa Blanca Lounge)
11/9, Los Angeles, CA (The Echo)
11/11, San Francisco, CA (The Independent)
11/12, Portland, OR (Rotture)
11/13, Seattle, WA (Crocodile Cafe)
11/14, Vancouver, BC (Plaza Club)
11/16, Salt Lake City, UT (Kilby Court)
11/17, Denver, CO (Larimer Lounge)
11/19, Omaha, NE (Slowdown Jr.)
11/20, Fargo, ND (Aquarium)
11/21, Minneapolis, MN (7th St. Entry)
11/23, Chicago, IL (Empty Bottle)
11/24, Bloomington, IN (Waldron Arts Center)
(# w/ Man Man)
(* w/ Black Angels)