Much like Oasis' recent announcement, alt-rock stalwarts Pearl Jam have revealed details for Immagine In Cornice (Picture In a Frame), the band's forthcoming documentary chronicling Eddie Vedder and crew's live performances and travels throughout Italy during their 2006 European tour. Dropping to stateside store shelves Sept. 25, the DVD documentary will also showcase backstage interviews and first hand travel footage with the band. "This is a look at Pearl Jam that no one has seen yet," said director Danny Clinch. "The band invited me to Italy and gave me the access I needed to show a side seldom seen by their fans."
Immagine In Cornice tracklisting:
1. "Severed Hand" (Milan)
2. "World Wide Suicide" (Features clips from all Italian shows)
3. "Life Wasted" (Torino)
4. "Corduroy" (Verona)
5. "State of Love and Trust" (Milan)
6. "Porch" (Verona)
7. "Even Flow" (Torino)
8. "Better Man" (Verona)
9. "Alive" (Milan)
10. "Blood" (Verona)
11. "Comatose" (Pistoia)
12. "Come Back" (Pistoia)
13. "Rockin' In the Free World" (Pistoia)
Wu-Tang Team with Harrison, Frusciante for Beatles Cover
As confirmed by a spokesperson, Wu-Tang Clan's forthcoming record 8 Diagrams, due Nov. 13 via SRC, will in fact feature a cover of the Beatles' tune "While My Guitar Gently Weeps" and feature contributions from Dhani Harrison, son late Beatle and song author George Harrison, and Red Hot Chili Pepper axeman John Frusciante. The tune, condensed to "Gently Weeps" on the hip-hop collective's record, features the young Harrison strumming an acoustic guitar while Frusciante turns out electric fingerings. But lyrically, Wu-Tang's "Gently Weeps" explores new territory, narrating the relationship between a heroin dealer and user, the former acted out in rhymes by Ghostface, while the latter is portrayed by Method Man.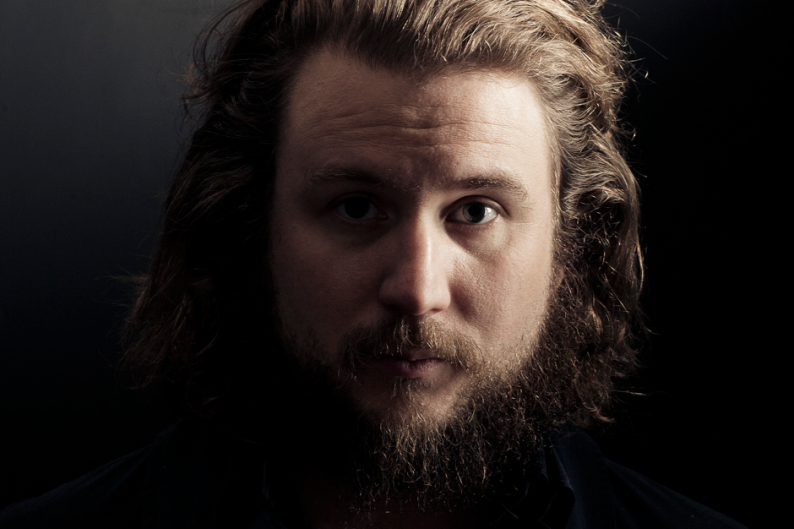 Apples in Stereo Map Tour
Fresh on the heels of dropping their first album in five years, New Magnetic Wonder, via actor Elijah Wood's joint venture with Yep Roc, Simian Records, Apples in Stereo will hit the road in support of the new effort, rolling through an assortment of cities nationwide. The 18-date tour, set to kick off in Denver Aug. 31, will drop by Seattle's Bumbershoot, then leap back east for a string of dates in cities like Brooklyn, Washington, D.C., and Philadelphia before heading south along the coast. Apples in Stereo's jaunt will wrap with an appearance in Tallahassee, FL Sept. 30.
Apples in Stereo tour dates: 8/31, Denver, CO (Bluebird Theater)
9/2, Seattle, WA (Bumbershoot Festival)
9/13, Lexington, KY (The Dame)
9/14, Athens, OH (The Union)
9/15, Cranford, NJ (Music Fest)
9/16, Brooklyn, NY (Music Hall)
9/17, Boston, MA (Middle East)
9/19, Washington, DC (9:30 Club)
9/20, Hoboken, NJ (Maxwell's)
9/21, Philadelphia, PA (World Cafe)
9/22, Raleigh, NC (Spark Con Music Fest/Lincoln Theater)
9/23, Atlanta, GA (Unplugged in the Park)
9/25, Athens, GA (40 Watt)
9/26, Gainesville, FL (Common Grounds)
9/27, Orlando, FL (AKA Lounge)
9/28, Ft Lauderdale, FL (Culture Room)
9/29, Tampa, FL (Crowbar)
9/30, Tallahassee, FL (Beta Bar)
Pete Doherty to Appear on 'Weakest Link'
In a possibly futile attempt to prove to former girlfriend Kate Moss that he's not all sex, drugs, and rock'n'roll, troublesome Babyshambles frontman Pete Doherty will appear on Britain's brainy TV show The Weakest Link, U.K.'s Yahoo Music reports. "People might not realize it, but I am well-educated and well-read. I can prove to people there is more to me than just drugs," Doherty explained. And an unnamed Yahoo Music source claims Doherty engaging in battle of the brains with host Anne Robinson may work: "Kate has this romantic notion of love and finds intelligence a huge turn-on… Pete thinks going on the show will prove to her that he does have the depth and IQ that she loves so much."