Boy stealers, beware! Southern pop punkers Paramore are roaring and ready to go, or so they say in the video for "Misery Business," one of the many standout nuggets found on their forthcoming effort, Riot!. With her freshly cropped Kool-Aid-colored mane and girlish acrobatic dance moves, Paramore riot grrrl Hayley Williams has her dukes up, ready to win any girl-steals-boy games that come her way — hence a catchy chorus chock-full of teenage-tailored aggression, alongside Josh Farro's blaze-a-riffic delivery channeling such unabashed self-confidence: "Whoa, it was never my intention to brag / to steal it all away from you now / But God does it feel so good / 'Cause I got him where I want him right now."
"Misery Business," surely one of the summer's brightest anthems, takes a stand for outsiders everywhere! Paramore stage their Riot! June 12 via Fueled by Ramen, and wage a second one on this summer's annual Vans Warped Tour.
Now Watch This:
Paramore – "Misery Business"

On the Web:
Paramore at MySpace
paramore.net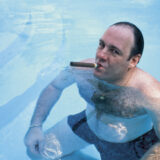 Talk: Ready to stage a riot with Paramore?
Get a Free Digital Sampler from SPIN.com and Insound!
When you spend $25 at Insound.com, you can download a free sampler featuring tracks from Bright Eyes, Dungen, Dinosaur Jr., and many more! FIND OUT HOW >>