Officials for the 13th annual Vans Warped Tour have added venues to the previously announced dates for 2007's summer trek, kicking off June 28 at Chula Vista, CA's Coors Amphitheatre, MTV.com reports. From there, the 45-date tour, which boasts an eclectic bill, will head north, stopping in Ventura, CA, Vancouver, BC, and Calgary, AB before skipping back stateside. Next, the Warped Tour will descend on cities like Salt Lake City, Denver, and Phoenix, then head through the Southern U.S. Punks throughout the Eastern seaboard will have the chance to satiate on Warped Tour's bands in early Aug. before the punk rock spectacle travels west, descends the coast, and wraps with an installment in Los Angeles, CA Aug. 25.
Of the lengthy list of bands gracing this summer's Warped Tour bill, highlights include: Coheed and Cambria, Bad Religion, Agent Orange, Hot Rod Circuit, New Found Glory, Cute Is What We Aim For, Bayside, Meg & Dia, the Unseen, the Toasters, the Matches, Escape the Fate, Paramore, Tiger Army, the Almost, the Gallows, Big D and the Kids Table, k-os, Underoath, the Used, Valencia, A Static Lullaby, the Vandals, Yellowcard, and the Fabulous Rudies, among many others.
Additional bands and dates will be announced in the coming months.
Warped Tour dates: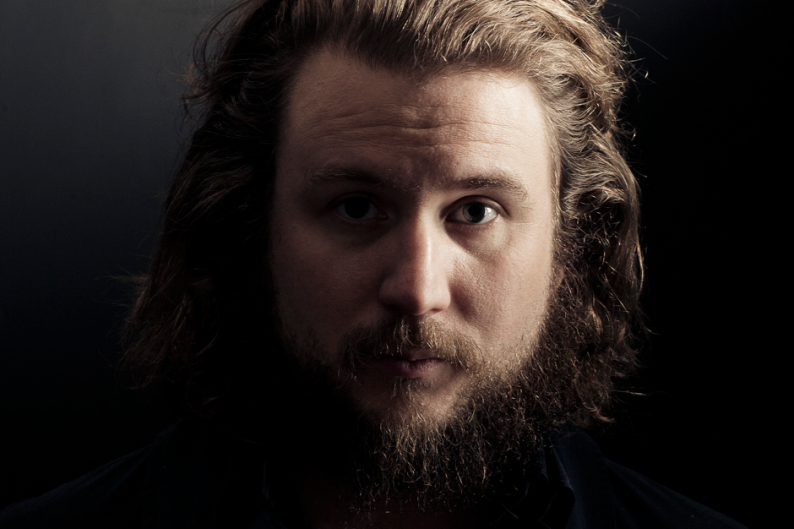 6/28, Chula Vista, CA (Coors Amphitheatre)
6/29, Pomona, CA (Los Angeles County Fairgrounds)
6/30, Ventura, CA (Seaside Park)
7/1, Mountain View, CA (Shoreline Amphitheatre)
7/3, Vancouver, BC (Thunderbird Stadium)
7/5, Calgary, AB (Race City Speedway)
7/7, Salt Lake City, UT (Utah State Fairgrounds)
7/8, Denver, CO (TBA)
7/11, Phoenix, AZ (Cricket Pavilion)
7/12, Las Cruces, NM (NMSU Practice Field)
7/13, Selma, TX (Verizon Wireless Amphitheatre Lot)
7/14, Dallas, TX (TBA)
7/15, Houston, TX (Reliant Center)
7/18, Atlanta, GA (HiFi Buys Amphitheatre)
7/19, Jacksonville, FL (Metropolitan Park)
7/20, St. Petersburg, FL (Vinoy Waterfront Park)
7/21, Miami, FL (Bayfront Amphitheatre)
7/22, Orlando, FL (Tinker Field)
7/23, Charlotte, NC (Verizon Wireless Amphitheatre)
7/24, Virginia Beach, VA (Verizon Wireless Amphitheatre)
7/25, Washington, DC (Merriweather Post Pavilion)
7/26, Scranton, PA (Montage Mountain Amphitheatre)
7/27, Detroit, MI (Comerica Park)
7/28, Tinley Park, IL (First Midwest Bank Amphitheatre)
7/29, Minneapolis, MN (HHH Metrodome)
7/31, Milwaukee, WI (Marcus Amphitheatre)
8/1, Cincinnati, OH (Riverbend Music Centre)
8/2, Cleveland, OH (Tower City Amphitheatre)
8/3, Camden, NJ (Tweeter Center at the Waterfront)
8/4, New York, NY (Nassau Veterans Memorial Coliseum)
8/5, Englishtown, NJ (Raceway Park)
8/7, Noblesville, IN (Verizon Wireless Music Center)
8/8, Burgettstown, PA (Post Gazette Pavilion)
8/9, Mansfield, MA (Tweeter Center Lot)
8/10, Darien Center, NY (Darien Lakes Field)
8/11, Oshawa, ON (Park Place)
8/12, Montreal, ON (Parc Jean-Drapeau)
8/14, St. Louis, MO (UMB Bank Pavilion)
8/15, Bonner Springs, KS (Verizon Wireless Amphitheatre)
8/17, Boise, ID (Idaho Center Amphitheatre)
8/18, Seattle, WA (Gorge)
8/19, Saint Helens, OR (Columbia Meadows)
8/23, Fresno, CA (Selland Arena)
8/24, Sacramento, CA (Sleep Train Amphitheatre Lot)
8/25, Los Angeles, CA (Home Depot Center)
>> Listen to Coheed and Cambria on Napster
>> Listen to Bad Religion on Napster
On the Web:
warpedtour.com
Talk: Which Warped Tour band are you most excited to see live?