Dear Brandon,
Now that you're on your third journal entry for us, we wanted to ask you a few questions. What kind of motorcycle do you drive? And isn't it dangerous to take photos while driving it? But really, can you share some of your secrets? How do you meet so many gorgeous people? Is it just sunny L.A., or are we witnessing a great master at work? When we're out visiting, can we tag along? Can you give out our phone number a few times by accident?
Thanks for listening, and keep up the good work!
Your pal,
Spin.com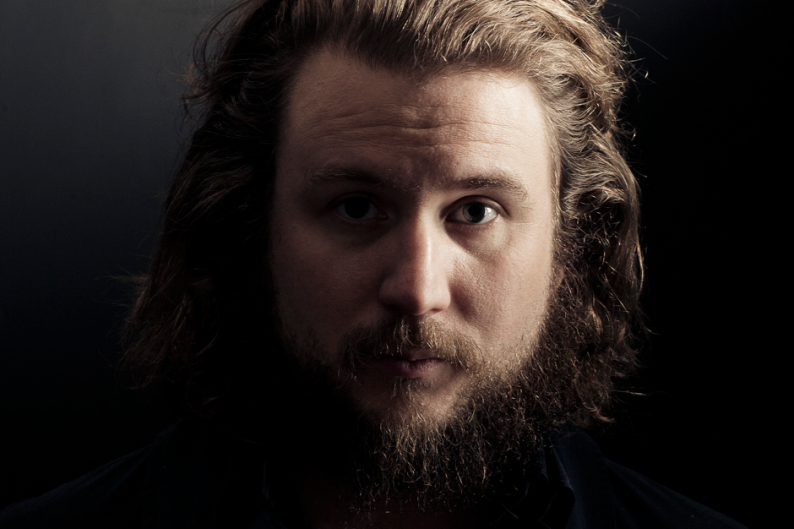 Tonight I decided to go out to my favorite local spots. It's amazing how many cool places there are within a mile radius of my apartment.
This is the jukebox at Good Luck.
Is she putting on "Let's Get it On"? Is that some sort of foreshadowing?
Hey Christina! I can't stay long, but let's have a drink!
Lovely.
I met Caela on her way to the liquor store, which, of course, is much more economical than the bar scene.
Caela explains her love of the ancient art of tattoos.
"Hey, boy! Watch where you point that camera!"
I met my comrade Jason to head to Alecia's birthday party at the Burgundy Room!
"Tie me up?"
Alecia and her friend.
Bye, Alecia! I've gotta go to Cinespace for the Dim Mak party.
Chad points the way.
DJ Steve Aoki takes a break from spinning to hang with a friend. Dim Mak is Steve's record label.
Birdy and her friend show me their finest Flashdance pose..
Marjorie is dubious of my credentials, but Allison is a believer.
So cute.
Mwah!
Nouveau tango.
Cory Kennedy and Jennene Thomas chill on the sofa.
I think I'm interrupting "girl talk," so I should meander…
Jael gives a kiss!
Pregnant pause?
Halee sees past the bling.
The joy of text?
Is she flirting with me?
Cobra Snake swoops in.
"Yo dude, these are MY girls! Step off!" (flashes Cobra Snake gang-sign)
Jesus, I need a cigarette. I am going to go home and die now.
Thanks for coming along people! There is never a dull moment in Los Angeles, and I intend to prove that to you. Do you believe me yet?
x
brandon