By: Mike Greenhaus
Cutting their teeth in sweaty Boston bars, Guster grew their crowd grassroots-style, switching their set lists nightly and cultivating a small cult of band-sanctioned audio tapers along the way. So it's a bit surprising that the Boston-bred trio spent nearly a decade on the road before documenting their stage show. But during that ten-year run, Guster morphed from a quirky organic pop trio into musically mature studio minimalists, more Yo La Tengo than Dave Matthews. Mixing live concert footage and beefed-up audio recordings, Guster on Ice sums up the trio's first decade by portraying Guster as they are today, offering two discs worth of live gems along the way.
Recorded at a pair of Portland, Maine performances last December, On Ice is a successful concert souvenir, capturing nineteen songs from the group's four-album canon. Using last year's Keep it Together as a structural outline, Guster picks and chooses from their back catalogue, but emphasizes KIT more straightforward pop nuggets over the trio's traditional road-tested fare. While not as immediately inviting as their dorm room jams, recent rockers like "Red Oyster Cult" and the baroque "Come Down Stairs and Say Hello" stomach better with age, favoring subtle electric textures over broad, acoustic guitar strokes. Placed side-by-side in a live setting, Guster's new material fits snuggly between staples like "Happier" and "Fa Fa," revealing the trio as smart, slightly ironic collegiate pop craftsmen.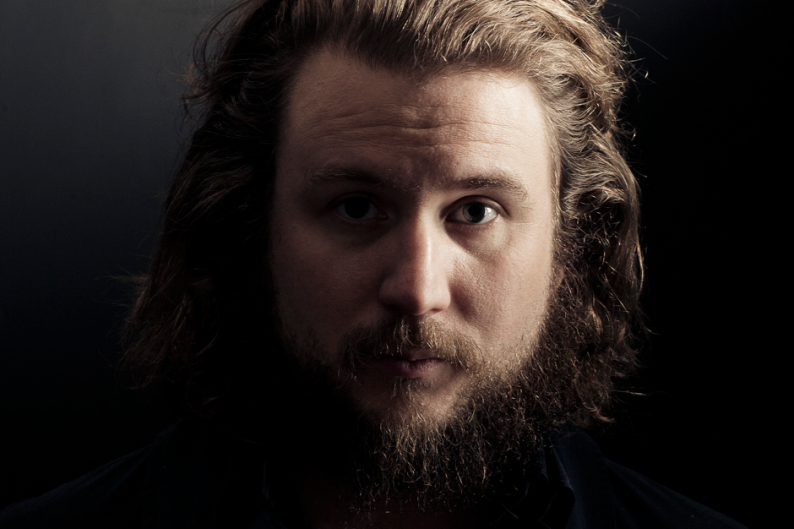 Filmed by veteran photographer Danny Clinch, On Ice is an artistically precise portrait, capturing various angels of a modern Guster concert. Dancing fans and funny stage banter are all on display during Clinch's feature, including a series of short, fun bonus backstage vignettes. Though Guster clearly attempt to emphasize their newfound maturity, ringleader Ryan Miller loads even his most introspective lyrics with some more humorous moments. A tad bit skimpier than its visual counterpart, the audio side of On Ice misses some of the sets' brightest moments, including the lone Parachute offering "Mona Lisa" and KIT's best track, "Backyard."
Built around keyboards, strings, and the jarring beat of an electric drum, Keep it Together is a careful studio creation and, unlike Guster's earlier efforts, not immediately conducive to live interpretation.Recruiting multi-instrumentalist Joe Pisapia and a three-part horn section to fill out their road show, Guster march through their newest material with manic energy, turning out a few genuine rock 'n' roll moments in the process ("Red Oyster Cult" is particularly endearing). No longer regulated to their bongo and acoustic axe configuration, Guster makes the most of its expanded sonic palette, even slipping a smooth harmonica solo into "Homecoming King." Nodding to their newfound influences, the trio also toss a note-perfect cover of the Talking Head's "(Nothing But) Flowers" into their set, reciting David Byrne's nonsensical lyrics with a newfound sense of understanding. Though Guster shed their misapplied jamband moniker long ago, "I Spy" unwinds into a bouncy, groovy beat, while the trio bolster their radio hit "Barrel of a Gun" with a bit of jazzy space.A genuinely fun, if not overly finessed, live document, Guster On Ice isn't the type of album that will convert skeptics. Yet, for the group's fervent following, this two disc set might be the definitive live album on any Guster fan's Christmas list.