By: Christopher SchultzLive from Oxford, Mississippi
Any other night in Oxford, Mississippi would've belonged to T-Model Ford. Seated in a plastic chair, the electric delta bluesman ground out an explosiveopening set, blasting through an hour of hard-scratching blues and proclaiming himself "the baddest guitar player in the world." But when the headliners got onstage,T-Model pushed up his eighty-something frame with his cane and, tossing it aside, danced with girls a quarter his age, a neat Jack Daniels clutched in his hand. The nightwas Wilco's.
Wilco cast their spell even before they came onstage at the sold-out Library, Oxford's largest live-music venue: a recording of "Pure Imagination," not-quite-immortalized by the 1971 soundtrack to Willy Wonka and the Chocolate Factory, drifted over the 400 ticketholders as the lights dimmed. The band then launched into an amped-up rendition of "Misunderstood" on the still-dark stage. Frontman Jeff Tweedy began the song breezily enough, but when he arrived at the lyric "I'd like to thank you all for nothing at all," he shouted "NO-THING" repeatedly for over a minute, ensuring a rapt audience for the rest of the show.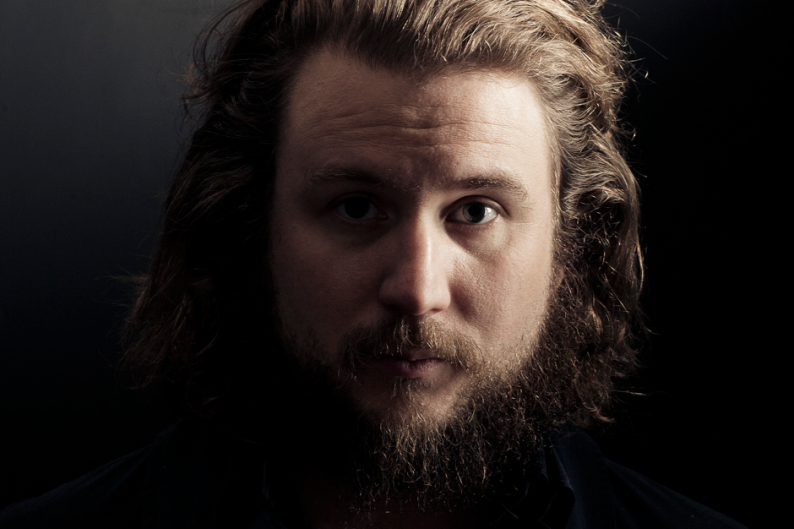 Wilco played several tracks from Yankee Hotel Foxtrot, their latest album, showing just how much their music has evolved since their days as the country-rock trio Uncle Tupelo. In "I Am Trying to Break Your Heart," and "War on War," for example, the piano plinks, steep static reverbs, and resonant electric sweeps gnashed together and rose up, as if to say, Alt-country? Please. But no matter the tune, Tweedy's raspy voice acted as ballast, each word deliberately intoned, stressing implicitly that yeah, the music is heavy, but listen close, because the lyrics hit hard too.
What Tweedy referred to as "quieter" numbers ("She's a Jar," "Ashes of American Flags," as well as "When the Roses Bloom Again," traded off with meatier, rollicking tunes ("Shot in the Arm," "I'm the Man Who Loves You," "I'm Always in Love"), generating fist pumps and shouts in the crowd. Tweedy asked for quiet before "Sunken Treasure," began it languidly, then accelerated to a clashing, dissonant finish.
Rounding it off with an impressive six encores, the latest iteration of Wilco spun the crowd on a freewheeling Tilt-a-Whirl of a show, from whispers to yells, solo acoustic guitars to poly-instrumental electric cacophony and back again, the pauses throughout less to catch their breath than to savor the show's dense energy. It peaked with the finale, a cover of Zeppelin's "Immigrant Song" sung by the band's guitar tech, Tweedy thrashing power chords behind him.
About a half-hour in, Tweedy mentioned that the last time he had played Oxford, it was with Uncle Tupelo in 1992, when the Braves were in the World Series. The crowd had cheered loudly when they left the stage; the band later learned that the cheers were for "some dumb homerun" on TV. Ten years later, with a new band, a new sound and a crowd listening close to his songs, Tweedy finally laughed about that story.