Matador Records' Biggest Bands Look Back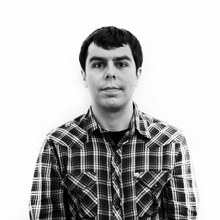 Ken Bachor
// November 15, 2010
Inside Matador's 21st Birthday Party!
1 of 16
(Sonic Youth and Pavement, backstage at the Palms Hotel and Casino's Pearl Theater, October 1, 2010: Bob Nastanovich, Thurston Moore, Scott Kannberg, Mark Ibold, Lee Ranaldo, Kim Gordon, Stephen Malkmus, Steve Shelley, and Steve West)
The Matador at 21 birthday concert was a 48-hour all-you-can-eat music buffet at the Palms Hotel and Casino in Vegas, featuring more than two dozen roster mainstays of the venerated New York-based indie label (Yo La Tengo, the New Pornographers, Belle and Sebastian), reconstituted alumni (the Jon Spencer Blues Explosion, Superchunk, Chavez, Pavement in their likely last-ever U.S. appearance), and welcome newbies (Girls, Harlem, Perfume Genius, Esben and the Witch).
All this, plus the temptation to blow one's paycheck on an ill-advised 4:30 A.M. round of blackjack with Pavement's "Frontwards" playing on the P.A. between Ke$ha and the Fray.
SPIN photographed it all, just so Matador could remember what exactly happened. Click here to begin >>
BUY THIS ISSUE
The December issue of SPIN featuring My Chemical Romance
GET IT NOW!>>