Ke$ha: Day in the Life of a Sudden Pop Star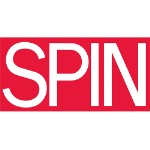 SPIN Staff
// April 7, 2010
Credit:
Ke$ha Backstage in San Francisco
1 of 11
Chart-topping pop sensation Ke$ha's North American tour rolled into San Francisco on Easter Sunday, where SPIN photographer Misha (Mi$ha?) Vladimirskiy joined her wild party, snapping exclusive photos of the 23-year-old as she performed at the sold-out Regency Ballroom, headlining radio station MOViN 99.7 FM's Hare Ball 2010.
What did Vladimirskiy learn? That the star "is the exact opposite of what people expect."
"She was super friendly, absolutely no drama," Vladimirskiy says of the woman born Kesha Rose Sebert. Before the show, she chatted with friends, fans, and other performers -- and even took the stage early in place of Brit R&B crooner Jay Sean, who was rushed to the hospital on short notice.
When her set began, Ke$ha flaunted her appetite for theatrics, sporting feathered hair and a zebra-print catsuit, throwing handfuls of glitter, and banging a giant drum with a mallet during raucous renditions of her monster hit "Tik Tok" and her latest single, "Animal."
"It was quite the performance -- nothing like what you'd expect from this sort of pop chick," says Vladimirskiy.
Afterward, Ke$ha celebrated her gig by hanging around outside the venue, "signing autographs and chatting with fans for over 20 minutes."