Rising Star Jordyn Jones Releases New Track 'Love You Less'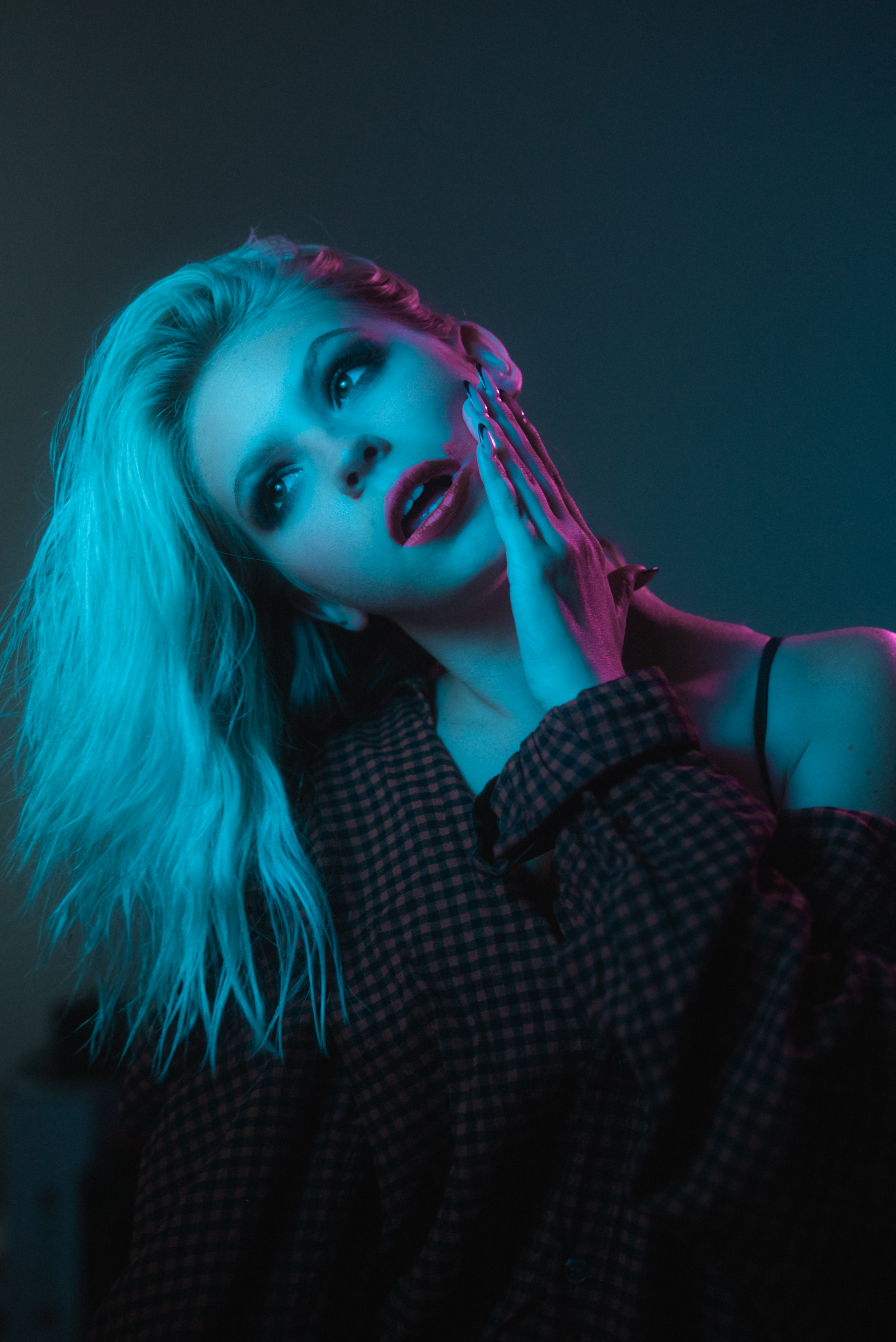 Jordyn Jones' skyrocketing success has been a long time coming. More specifically, since the now-20-year-old was a toddler, still new to walking but already beginning to participate in local baton-twirling competitions. Though Jones was immediately attracted to entertainment and art as a child in Kalamazoo, Michigan, it'd be impossible to predict the scope and versatility she'd bring to the industry as a teenager and young adult. Jones became a sensation in the most 21st century way imaginable, by placing 5th on the Dance Moms spinoff Abby's Ultimate Dance Competition before gaining more fans with her cover of Iggy Azalea's "Fancy" in 2014. Though her version didn't stray far from the original, her style and unique delivery made waves all over the web, introducing Jones as a bonafide star poised to dominate the social sharing landscape of the 2010s. Now, she's ready to take her success to the next level with "Love You Less."
A true Swiss army knife of an entertainer (working as an actor, dancer, musician, and TikTok superstar), her ability to spot the popular trends of any particular scene and interpolate them using her own distinct, charming style has made her one of the most influential young adults on the internet. Though Jones has thrived in any artistic undertaking she's tried her hand at, it's her budding music career where she shines the brightest. With the help of her popularity on TikTok, she's already infiltrated more mainstream audiences with early hits like "Think About U" and "Can't Say No."
Jones has a naturally beautiful voice, and it's easy to see why her love sick hip-hop/pop hybrid jams have become hugely popular on TikTok, Instagram, and more mainstream music consumption services like Spotify and YouTube. Though Jones released her debut self-titled album in 2019, she truly found her footing this year as she's honed her energy more concretely on music. Her various endeavors are still thriving ― her TikTok videos routinely rack up millions of views ― but the more consistent release schedule she's created in 2020 has allowed the momentum of her singles to keep her music fresh on listeners' minds.
That consistent building has manifested itself on today's "Love You Less," her latest (and likely best) single. The video introduces a more adult Jones, as she smokes a cigarette while hopping out of an Airstream in the desert. The beat is so bass heavy it practically shakes beneath Jones' voice as she raps and sings about her new love interest in a more mature way than she's ever done before. Her traditionally powerful voice is still there, but she pockets it for the chorus, creating a stirring effect during the earworm hook. Jordyn Jones has spent the last half-decade building every facet of her empire, but with her latest string of singles like "Intimate," "Blind," and now "Love You Less," we may get to see how far the music side of her brand can take her.
Check out the new video below.