40 Bands That Define "Dad Rock"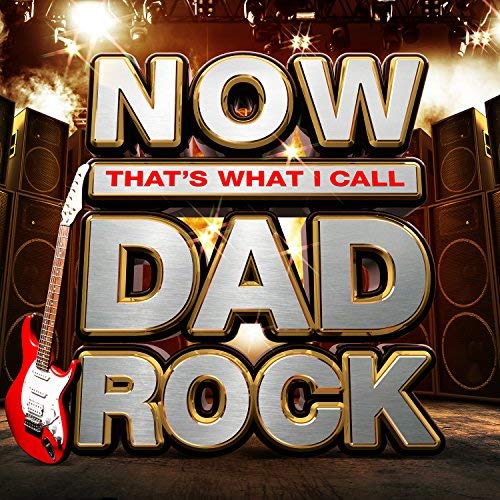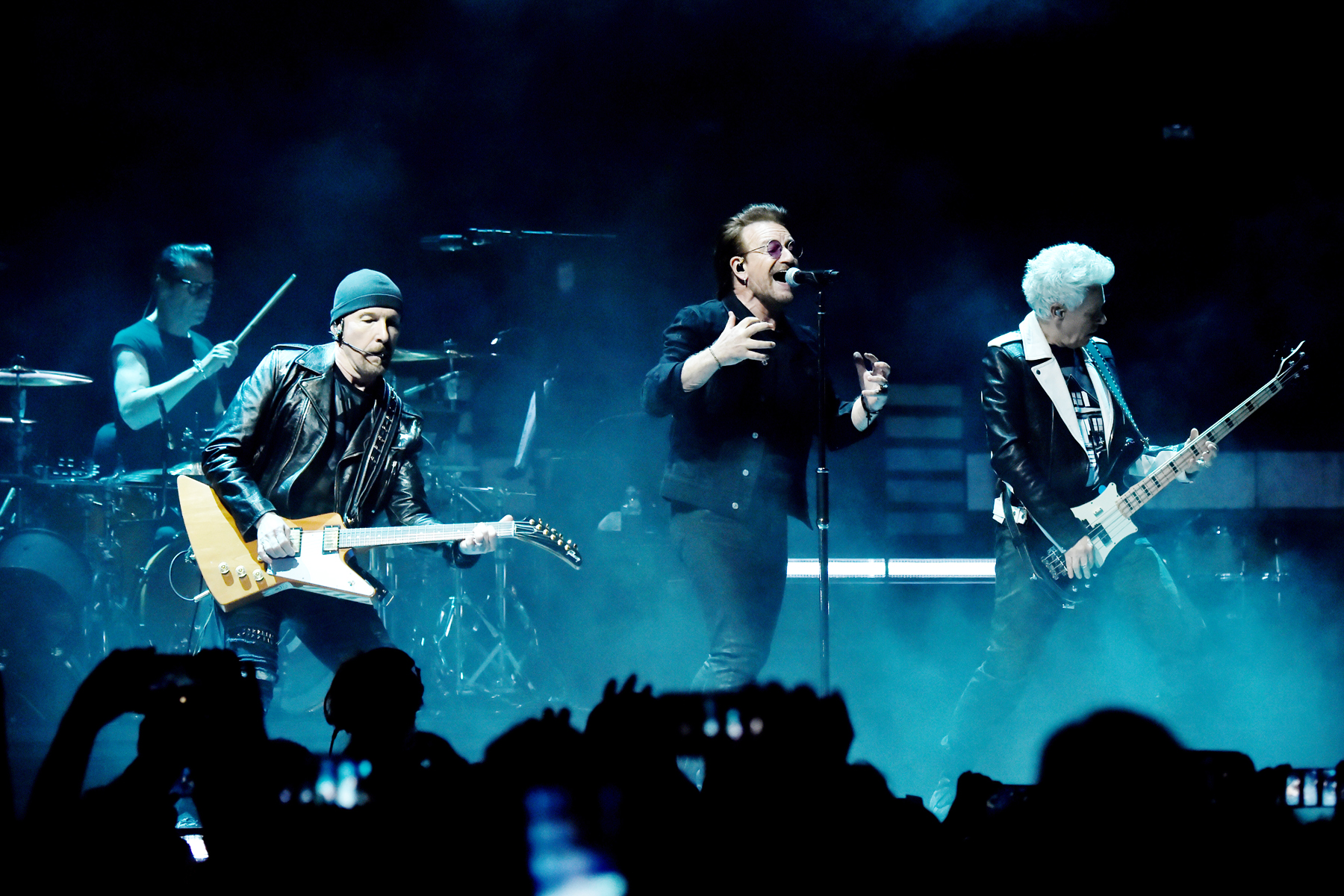 Odds are, your father has played a U2 record or two on a hi-fi stereo system he can't stop talking about. Between their early days as pioneering icons to their graceful second act as legacy performers, U2 have remained popular (and on our phones) thanks to dads everywhere blasting "Where The Streets Have No Name" for the 200th time.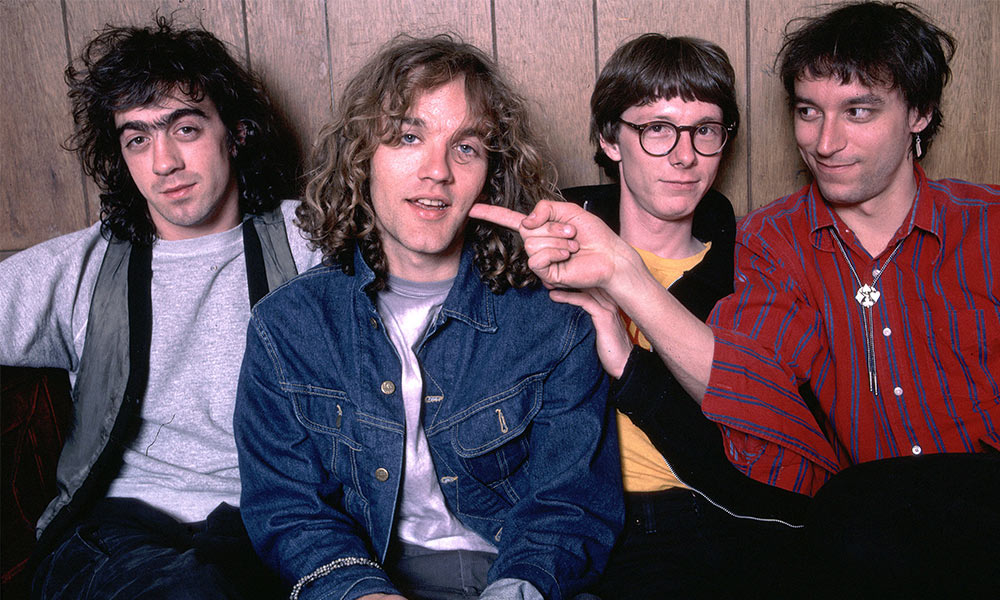 Even as young guns taking over Athens, Georgia, there was something particularly dad rock about R.E.M.'s music. Perhaps it was the heavy themes, the knotty lyrics, and complex instrumentation. Even as they've aged, Stipe and co. have maintained a devotion to the dad rock ethos, creating straight-ahead rock for intellectually-inclined fathers worldwide.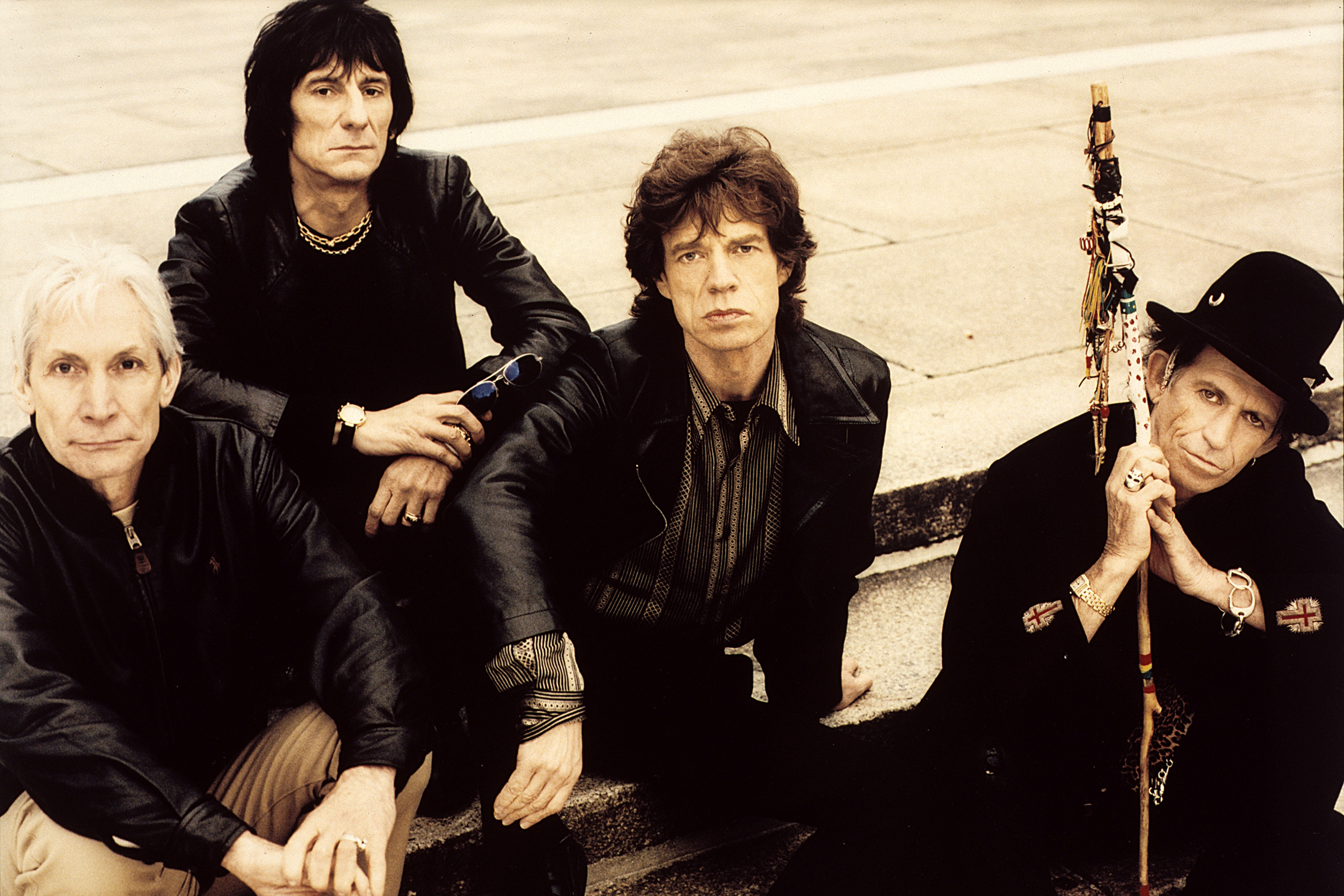 There's no better embodiment of the dad rock lifestyle than the Rolling Stones. First of all, the members of the group are old enough to be dads for almost all of their fans. Additionally, Jagger still dances with the moves of a dad trying to embarass his kids at a school dance. Regardless, the band still rocks as hard as any group going, and for that, they're first ballot hall of famers.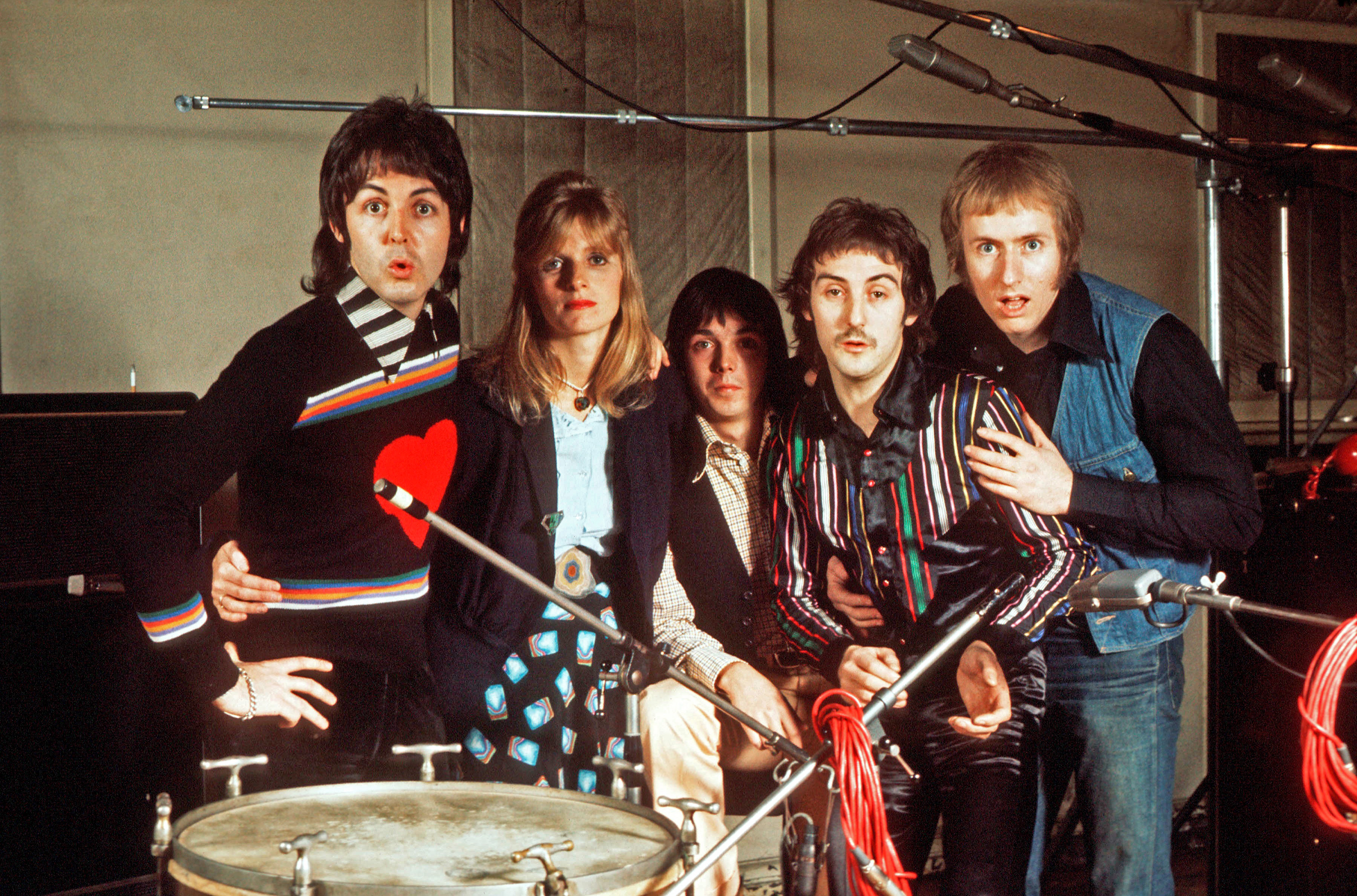 Paul McCartney has been a dad rocker since his early days with the Beatles. Like any good star, though, he's adapted with the times and continued his dad rock mission with his group, Wings. The band doesn't have as many hits as McCartney did with the Beatles, but the group brings a heavy, rocking approach to the studio and stage, making them one of the best dad rock groups ever.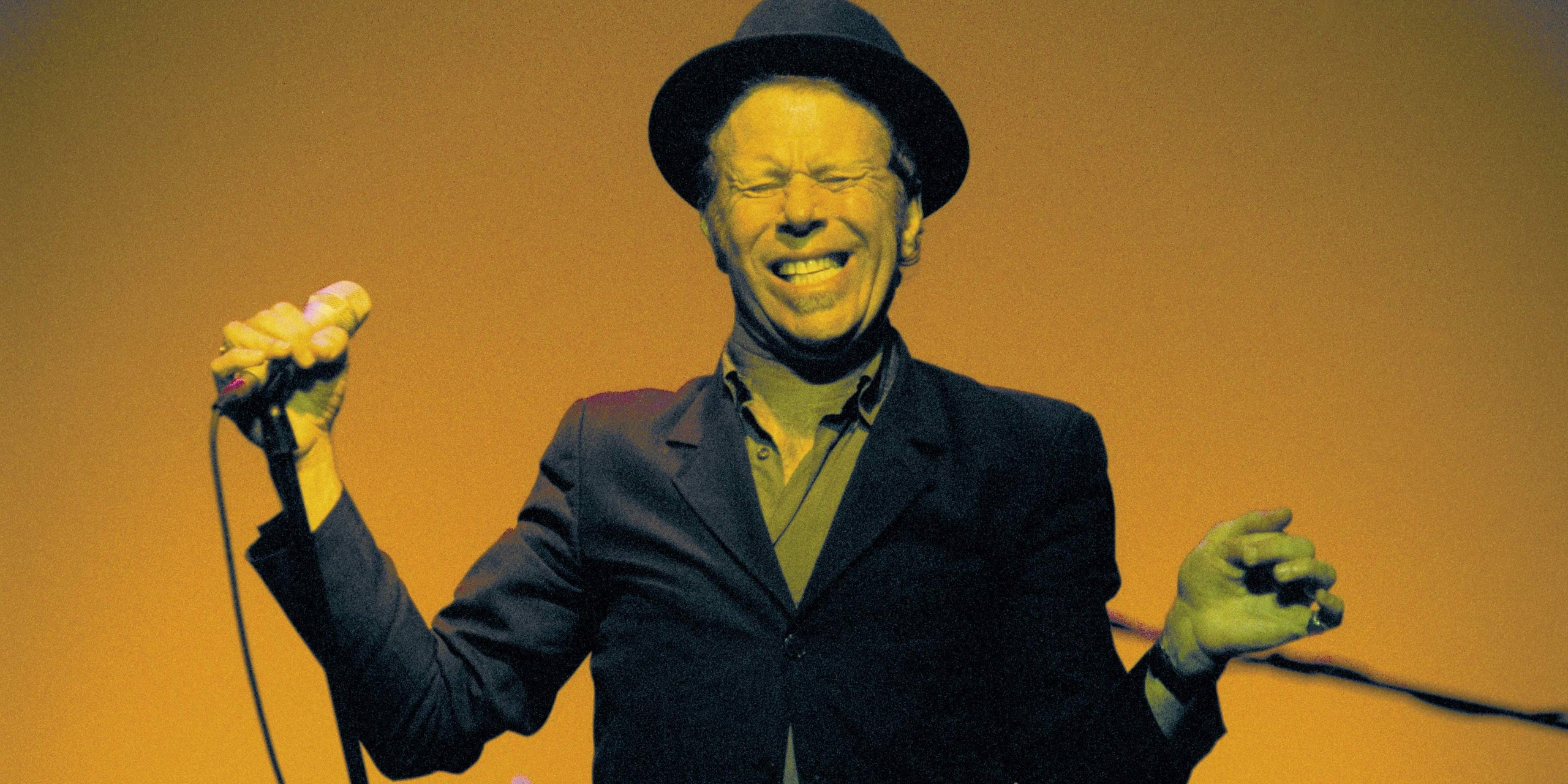 Tom Waits makes the sort of bohemian alt-pop that dads everywhere can get behind. His music is weird enough to appeal to the indie dads, while there are enough pop elements to get straight at the heart of mainstream fathers. Also, his incredibly raspy voice warms the hearts of smoking fathers everywhere. He's truly a renaissance dad.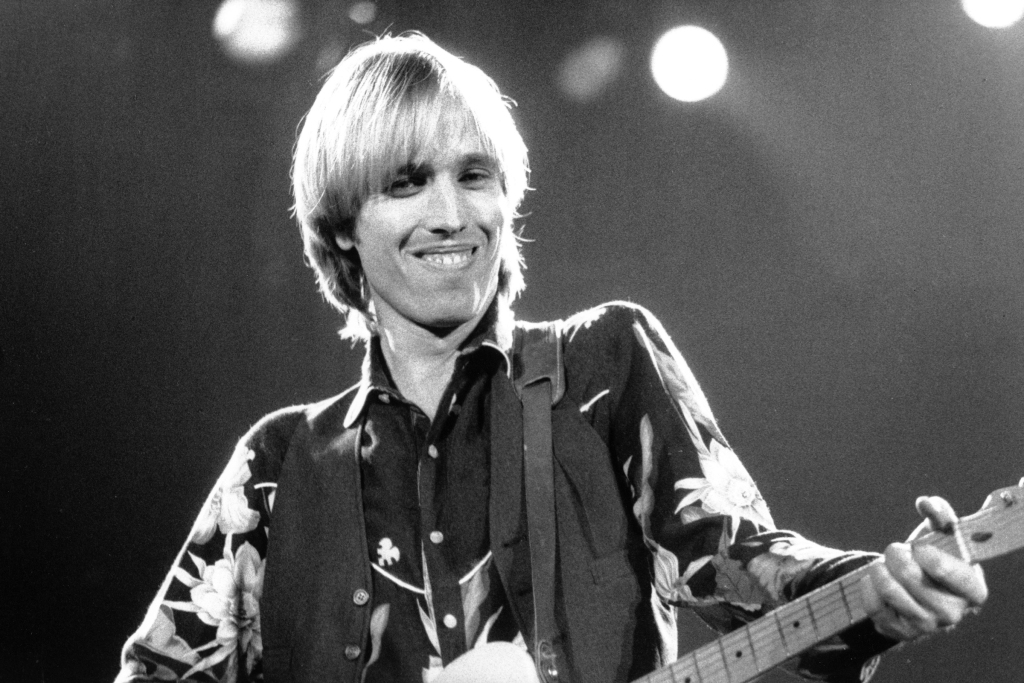 Tom Petty's been dad-core since day one. He's a Southern man with worldly politics, a penchant for anthemic hooks, and thoughtful, romantic lyrics. When he passed away, fans everywhere mourned the loss as a monumental one for the music industry. Though gone too soon, Petty's songs will live on in the hearts of dads (and fans everywhere) forever.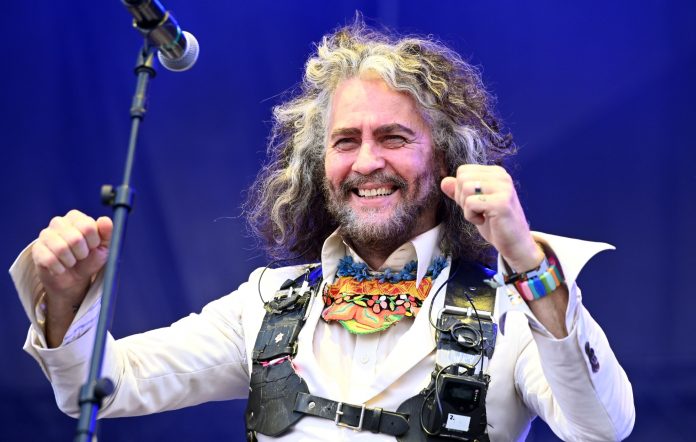 Wayne Coyne and the Flaming Lips have been making fun, anthemic rock for decades. The novelty of their music appeals to cool dads everywhere, all of whom aspire to one day join Wayne Coyne in his bubble. His free spirit also attracts dads who live vicariously through his unwillingness to compromise or fit into anyone's standards.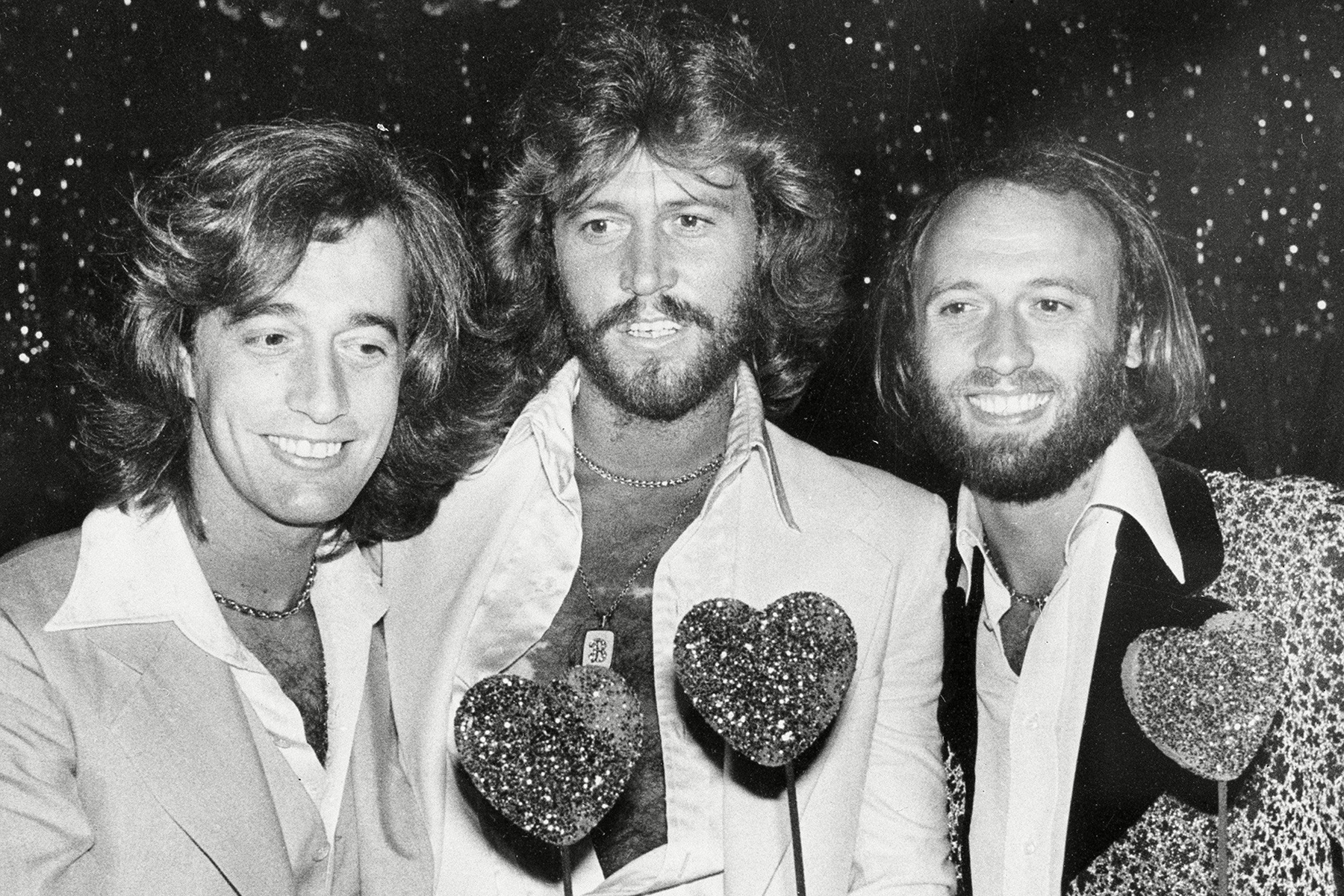 Bee Gees were dad rock before dad rock ever existed. White boy funk and R&B have been a staple of dad rock since its inception, and the Bee Gees practically created it. Their rich harmonies, cheesy swagger, and self-awareness regarding their own silliness is peak dad rock.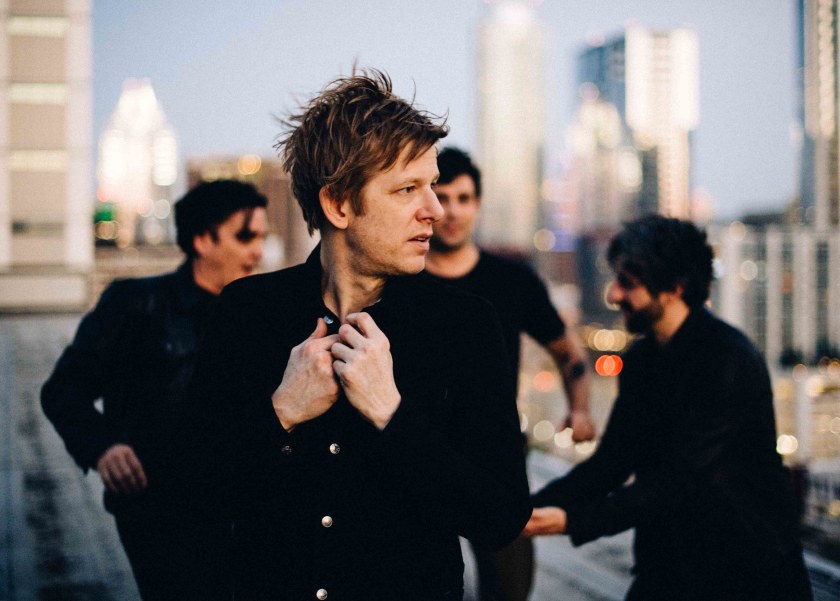 Every cool dad wants to be in Spoon. Britt Daniel and his band have been churning out consistent, rocking tunes for a couple of decades, and though most members are now in their 40s, the group doesn't show any signs of slowing. Plus, the group is based in Austin, Texas, a certified hub for cool dad rockers everywhere.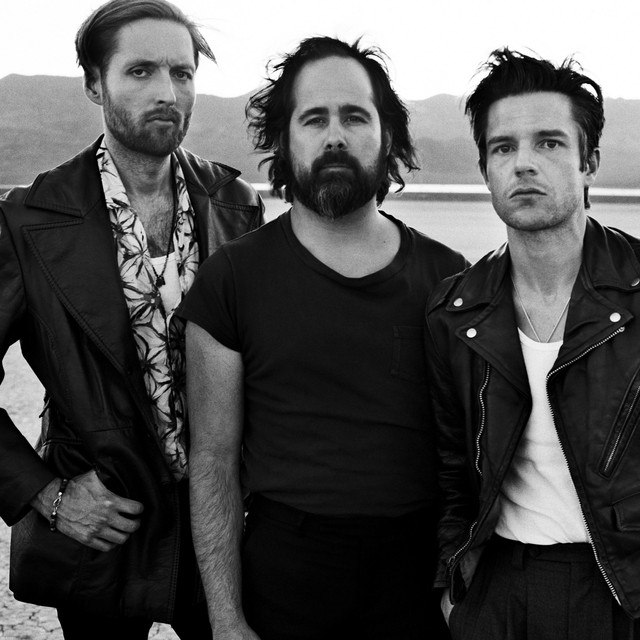 There are a few reasons why The Killers are a definitive dad rock band. First, they dress however the hell they want and pull it off. What dad doesn't want that? Imagine being able to wear Ugg Boots everywhere. Additionally, the band is deeply inspired by the glamour of Las Vegas, a playground for fathers everywhere, and Bruce Springsteen, a guiding light for dad rockers. All things told, The Killers are an all-time dad group.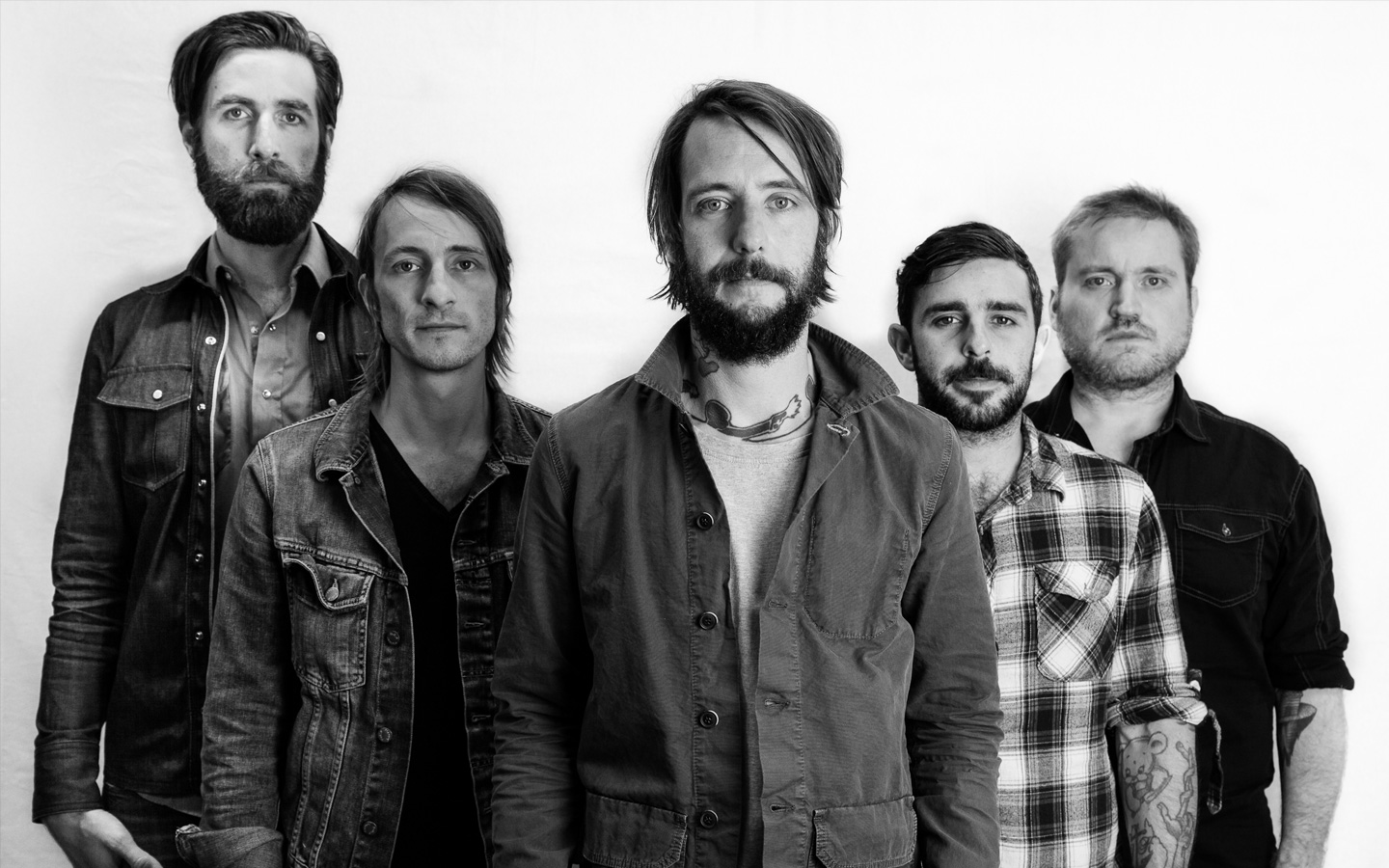 Band of Horses made the sort of star-gazing, massive anthems that appeal to dads everywhere. Fathers from the '90s may have been familiar with bandleader Ben Bridwell's previous group, Carissa's Wierd, who lend serious indie cred to any OG fans. But the group is more commercially appealing than Bridwell's first group, making them a festival favorite (while they were still around) dads and children could enjoy together.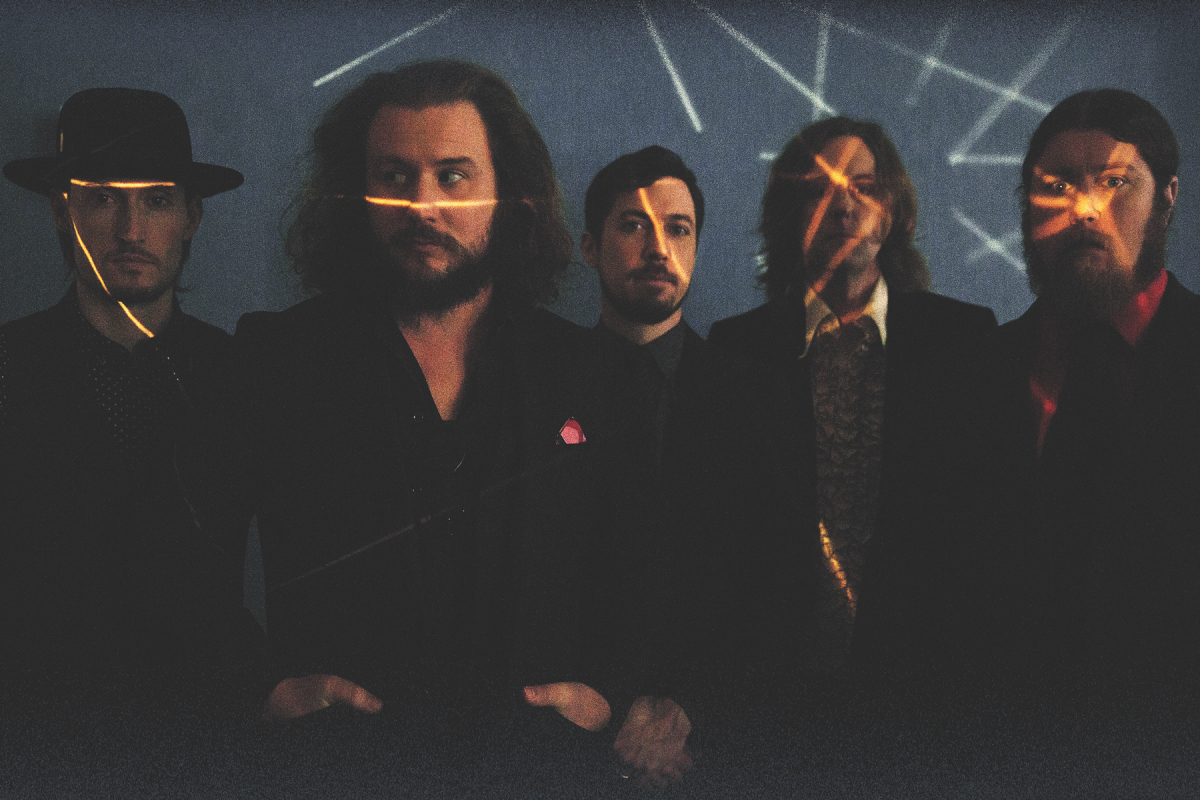 Who on Earth doesn't want to be Jim James? From his beautiful solo albums, to his buddy jam sessions with the members of Monsters of Folk, to his marathon festival sets with My Morning Jacket, Jim James is the ultimate aspirational figure for dads worldwide. He's confident but reserved, the sort of dude you want to grab a beer with. What dad doesn't want that?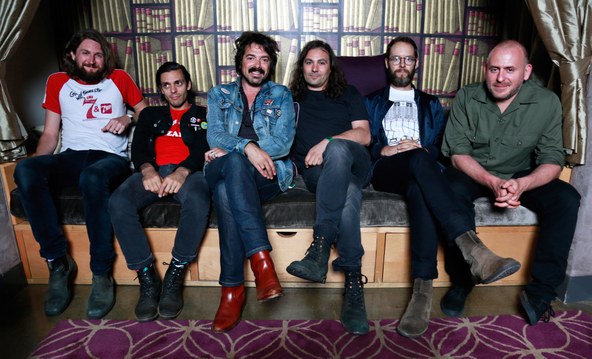 The War on Drugs have a massive dad rock appeal. Singer and songwriter Adam Granduciel engages in his rock star whims, changing guitars every song while on tour, and wearing jeans that would be too tight if he weren't a rockstar. Plus, their early music is indebted to Bruce Springsteen. What fan of dad rock isn't a devotee of the Boss?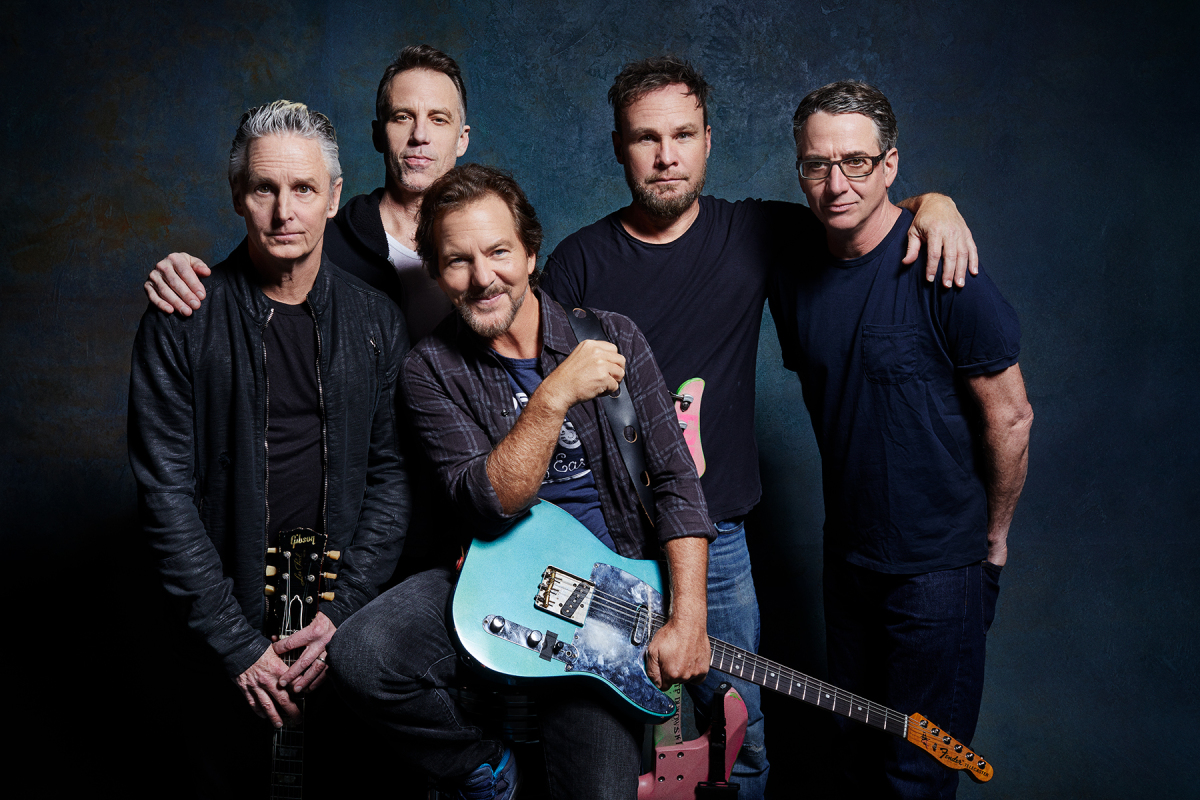 Pearl Jam will make dads everywhere head to their attics and bust out the old oversized flannels they wore in the '90s. The grunge icons have remained relevant for decades based on their massive success in the '90s and early 2000s. Who among us wouldn't want to stay beloved because of past glory?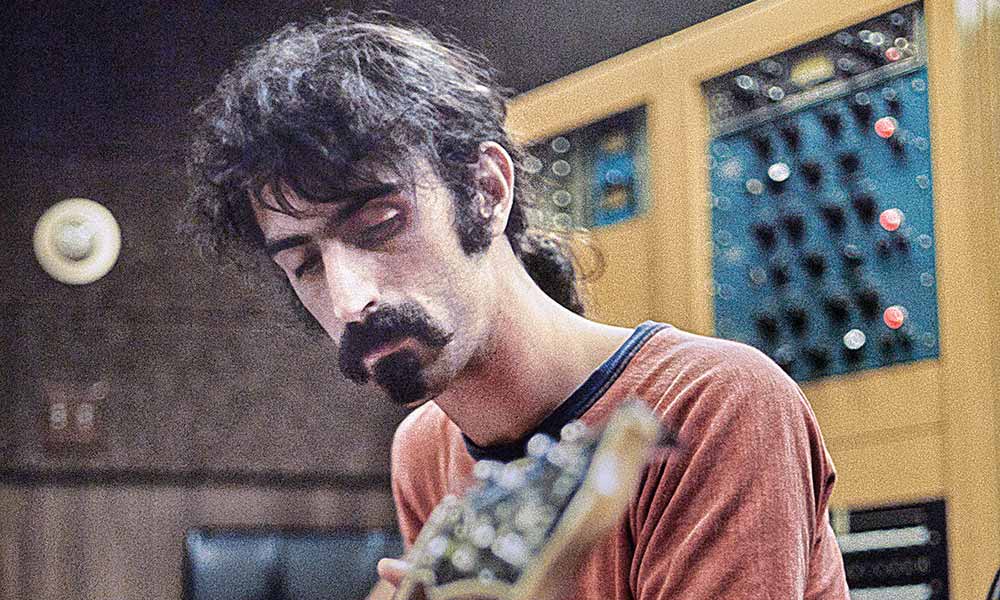 Zappa is the ultimate dad rock for weirdos. His music is eccentric and knotty, constantly subverting expectations and moving in unpredictable directions. If your kids think you've lost your edge, dust off an old Frank Zappa LP and relish in the beautiful jams while the young ones run for their Airpods. Zappa is a generational talent for dads who hold themselves in equally high regard.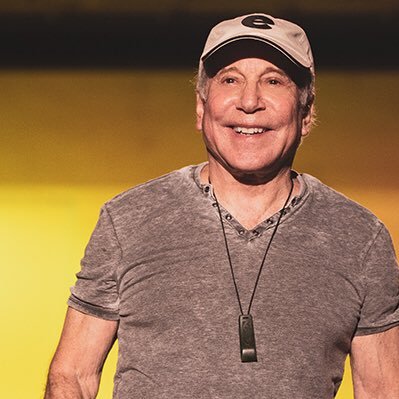 Dad rockers fall into two camps: You're either Team Simon or Team Garfunkel. Personally, it doesn't seem like much of a choice. After their days as a duo, Simon clearly has had the better career, and his solo music is a good introduction to world music for dads who are too lazy to listen to NPR. Though he's been known to steal from other cultures on occasion, Paul Simon is a voice for dads everywhere.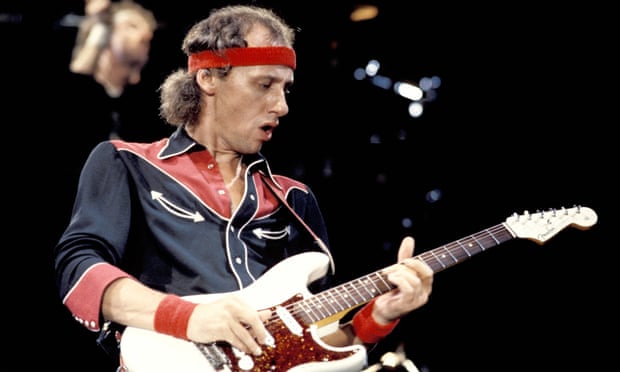 Is there anything more dad rock than a headband over long hair and a bald spot up front? Mark Knopfler absolutely nails it here, and the band's music is perfectly suited for dads everywhere. Even if it wasn't, the fit Knopfler pulls out is more than enough to earn a spot on this list.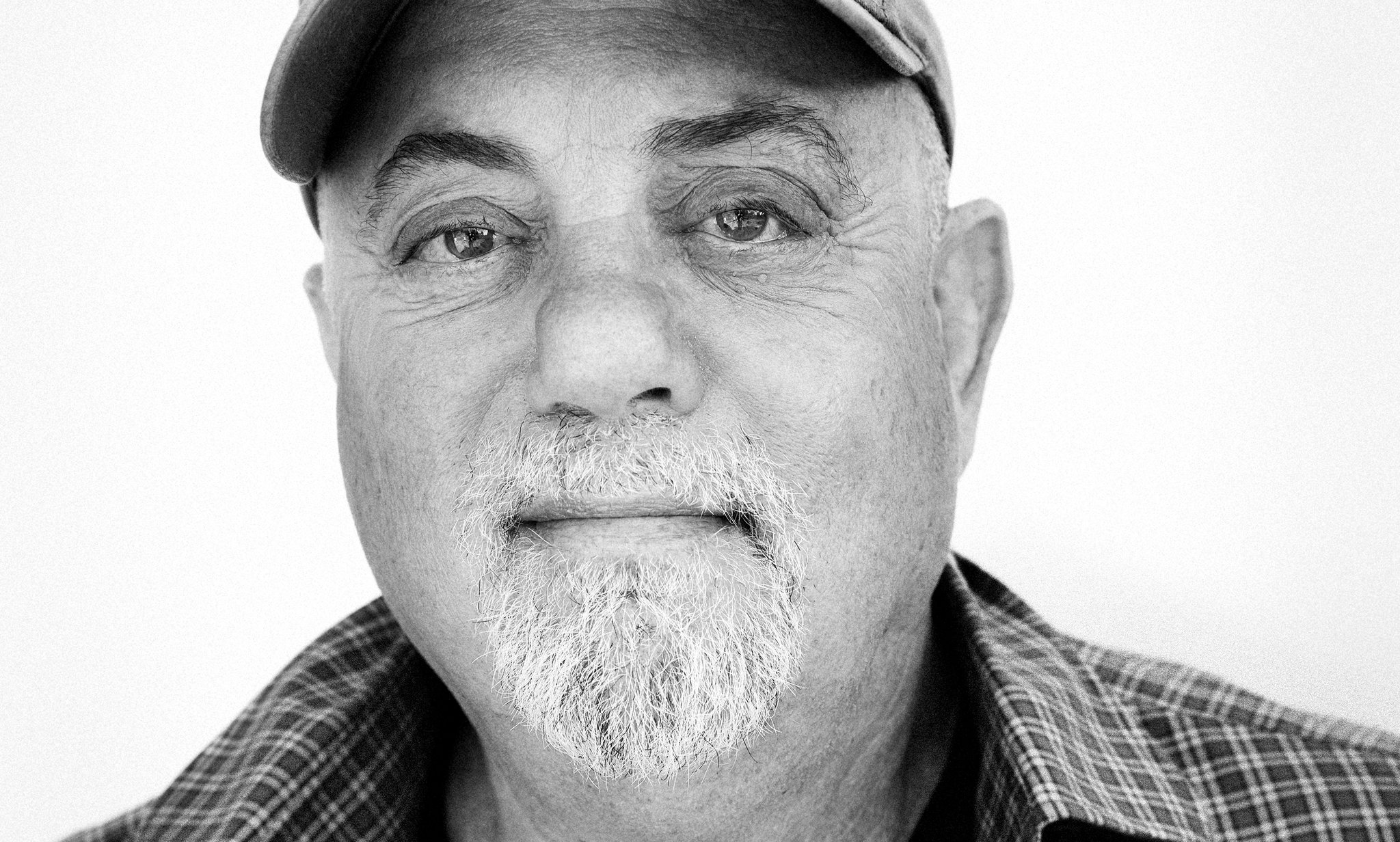 Anyone who looks like Billy Joel and also has a jersey retired in a basketball stadium has obviously figured it all out. Additionally, Joel once took up residence at the Mets' old stomping grounds, Shea Stadium. Plus, he played shows in the USSR back in the day. No one breaks down borders quite like Billy Joel. Next time you're at Madison Square Garden, check out the rafters. Alongside Knicks legends, Billy Joel's jersey hangs proudly. There's nothing more dad rock than that.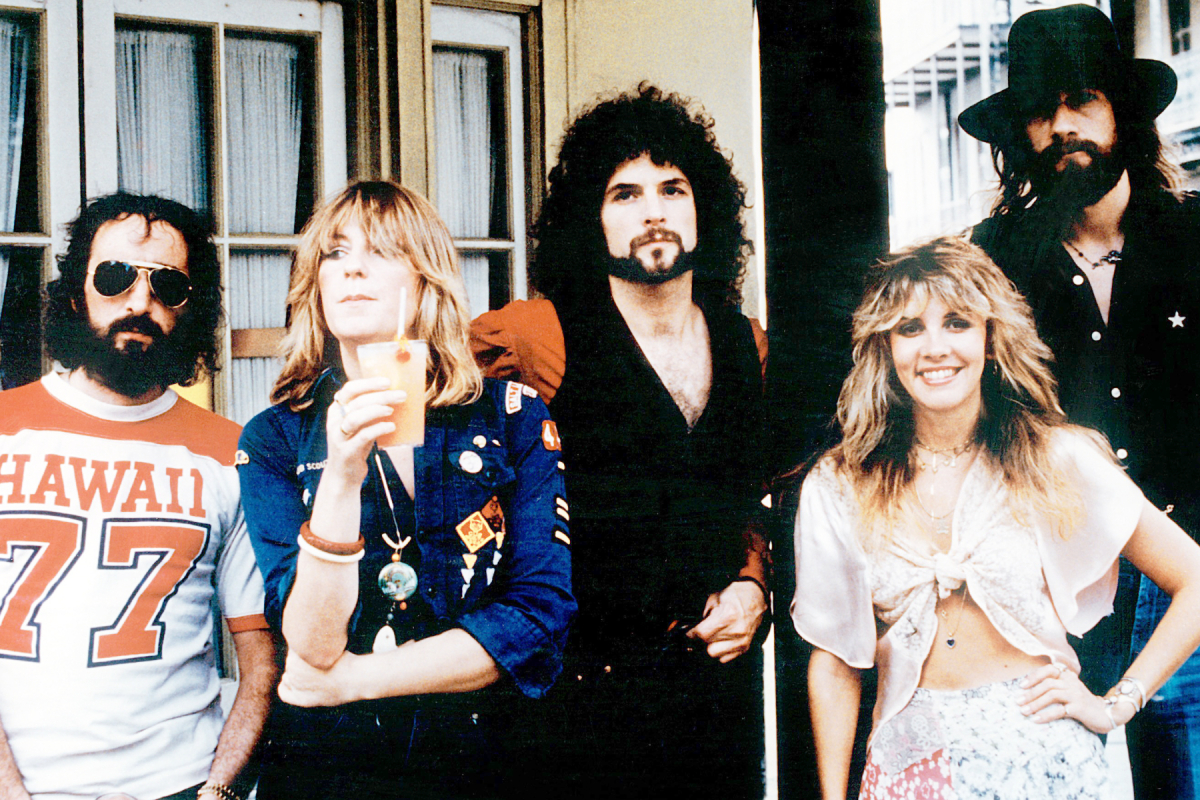 Fleetwood Mac has been making dad rock since they began. Any group that makes music to accompany Bill Clinton's campaign rallies is bonafide dad music. Have you ever seen a dad play air bass to the breakdown of "The Chain?" It's a moment made exclusively for dads but enjoyed by all. The group has had plenty of breakups and spats, but the songs remain essential, living on forever in the pantheon of dad rock.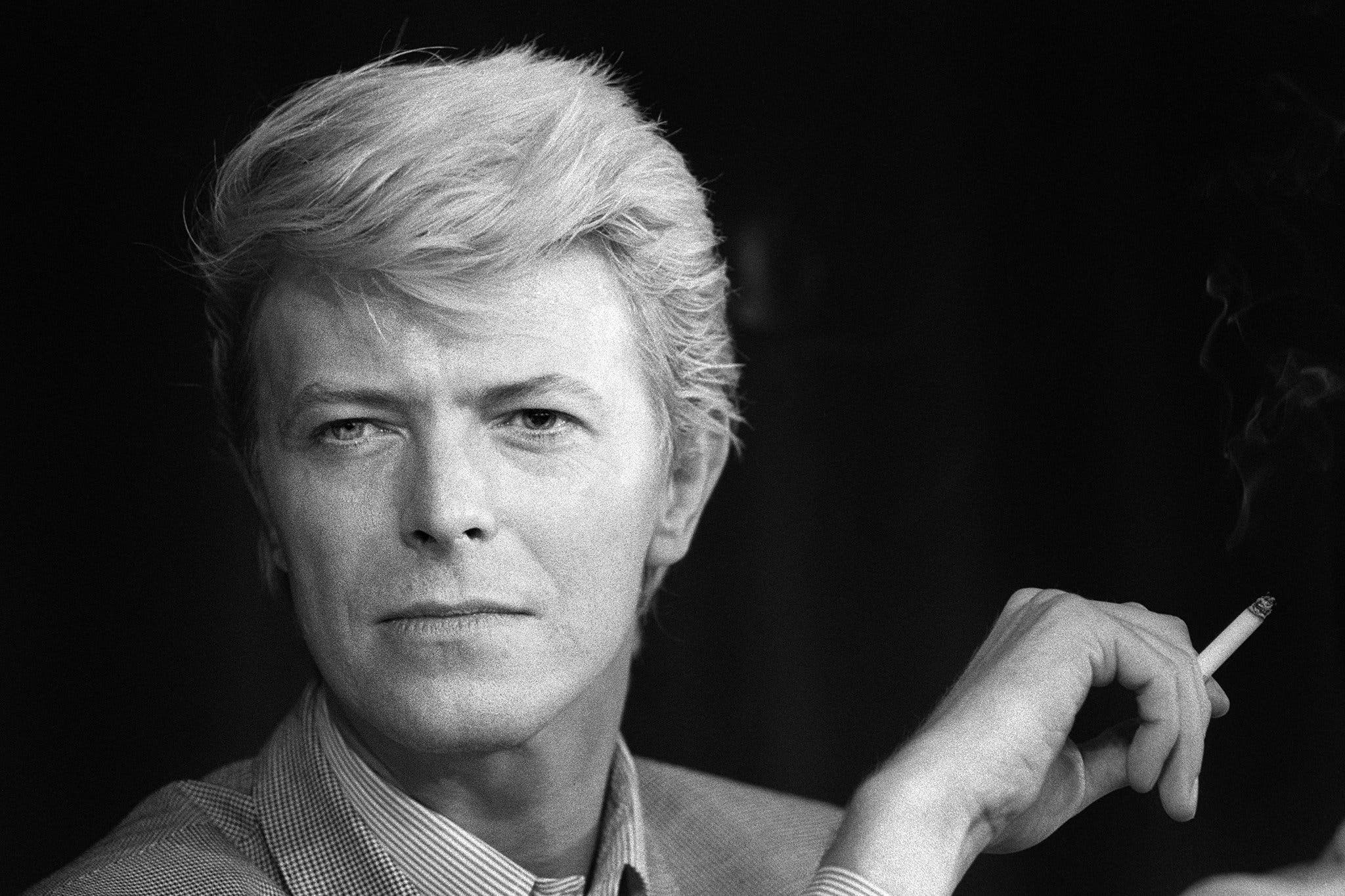 David Bowie is the demi-God of alt-dads worldwide. He gave permission for curious dads everywhere to explore their sexuality, fashion sense, and everything in between. While his music was more glam-inspired than most of the artists on here, he encompassed dad rock in his own, unique way.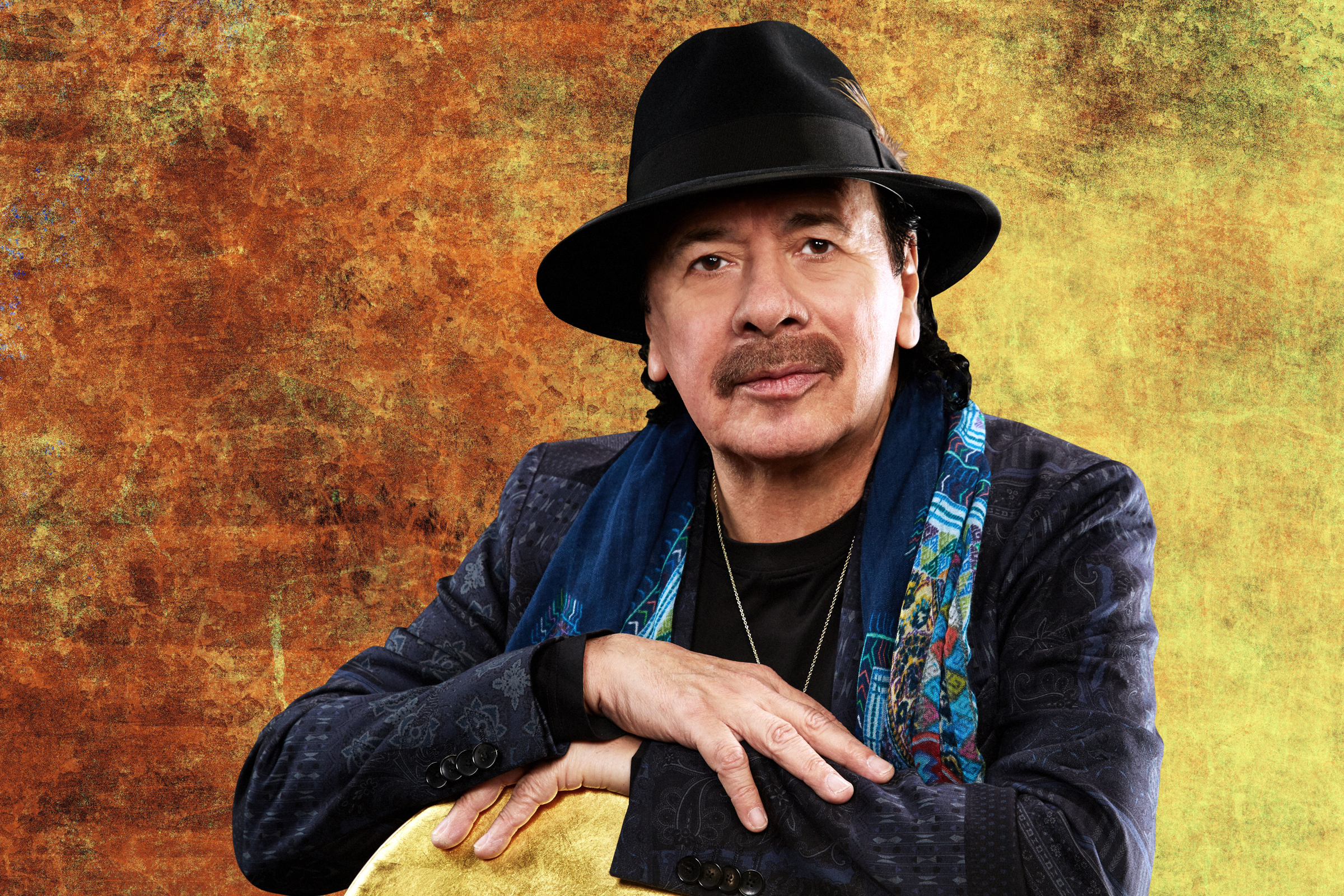 Perhaps Carlos Santana is such a great candidate for the Dad Rock Hall of Fame because he just looks like a dad. Nevermind that our king is nearing 75 years of age. This guy has kids, and this guy rocks. He's your classic double threat: a rocker for dads of the highest order and a dad who rocks. You simply have to bow down.
Neil Young's work, both as a solo artist and with Crazy Horse, is built around crunchy guitars and Young's unorthodox voice. No one does more with less, and in that sense, he's a Platonic dad rocker. Even his look ― shaggy but cool, seemingly thrown together but always chic ― appeals to dads who have a tough time getting out of sweatpants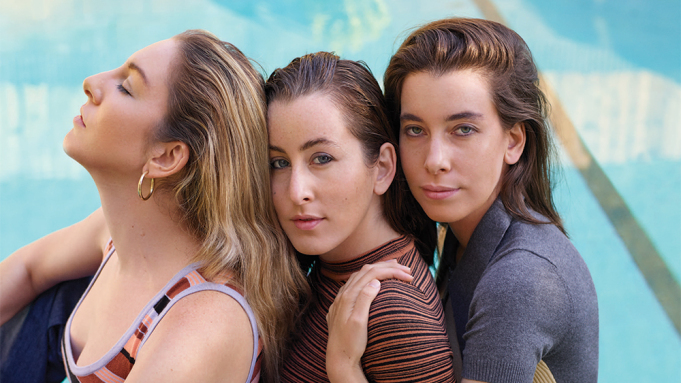 Despite being three girls from the San Fernando Valley in Los Angeles that make twinkling, intricate pop music, HAIM is most certainly dad rock. Just based on their work with famed director Paul Thomas Anderson, it's clear that the trio appeals to dads looking to spice up their record collection.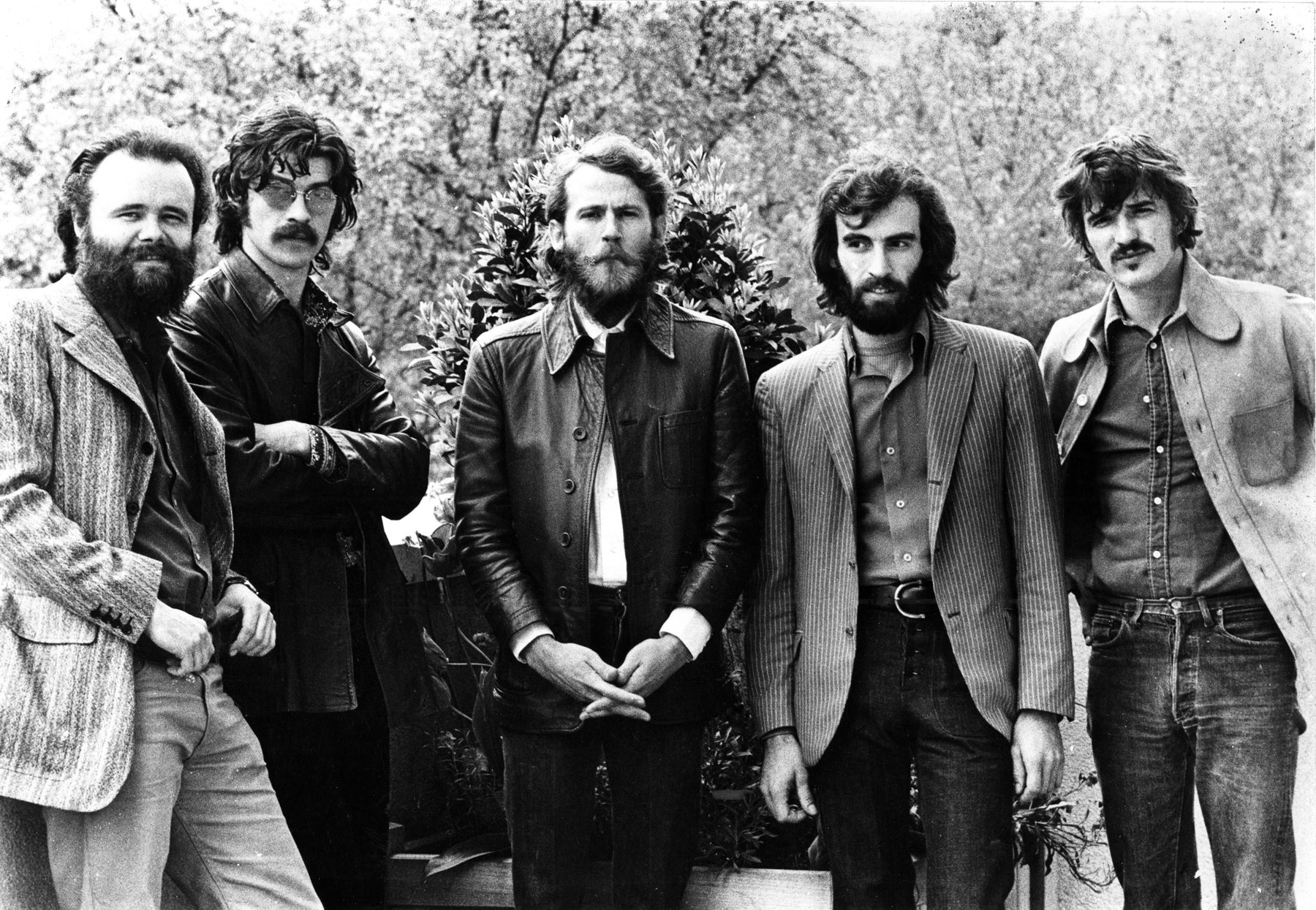 How did four dudes from Canada (and one dude from Arkansas) go on to write some of the best Americana music of the 20th century? By taking a decidely dad POV, of course. The Band told stories of fathers and sons, old time traditions passed down from generation to generation. They were all about the communal love of families, and, quite frankly, there's nothing more dad rock than that.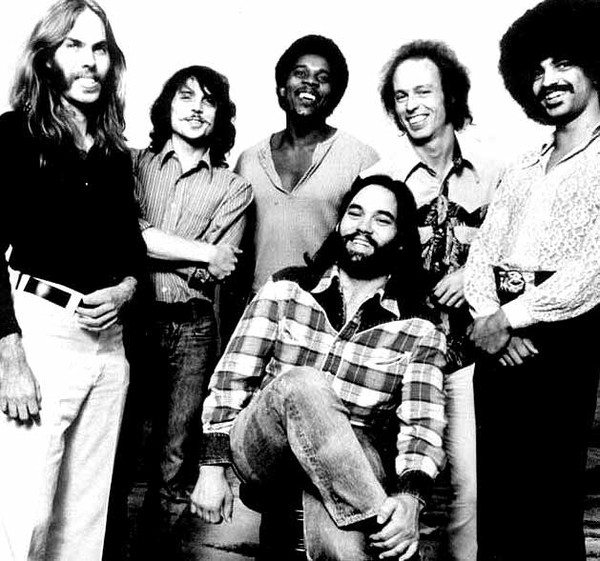 Little Feat were the Southern version of The Band, adding the swampy charm of the Muscle Shoals era into their work. Any cool dad is bound to introduce his children to Little Feat, a slightly left-field alt-rock ensemble that's perfect for toe-tapping on a Saturday night after a little too much whiskey.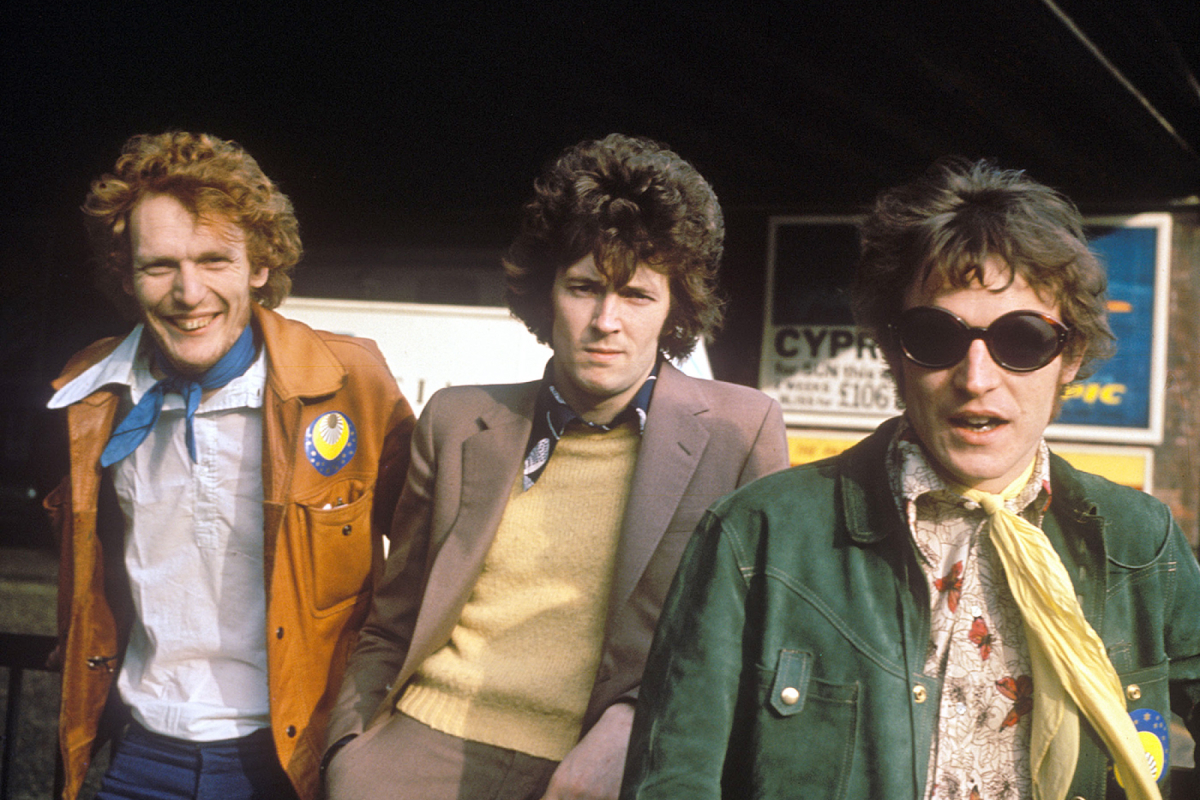 Before Clapton was a solo star in his own right, his work with Cream was bonafide dad rock. The drums from Ginger Baker were otherworldly, and Clapton's unique, pioneering approach to the guitar made pothead future fathers across the country melt. The British export found a welcoming community in the States, bringing their psychedelic rock to the masses.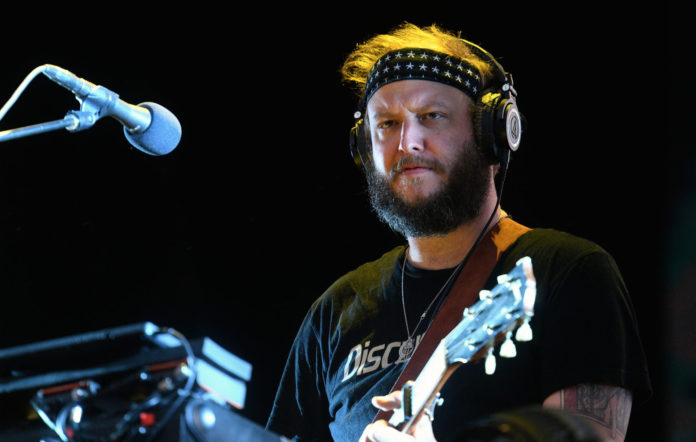 There's something about Justin Vernon's origin story that just appeals to dads. He had a bad breakup, retreated to a cabin in the woods of Wisconsin, and made one of the most beautiful folk albums of all time. Who wouldn't want to escape their problems and emerge with a staggering piece of art? Aside from the origin story, Justin Vernon just looks like the human equivalent of an IPA. Bottom's up.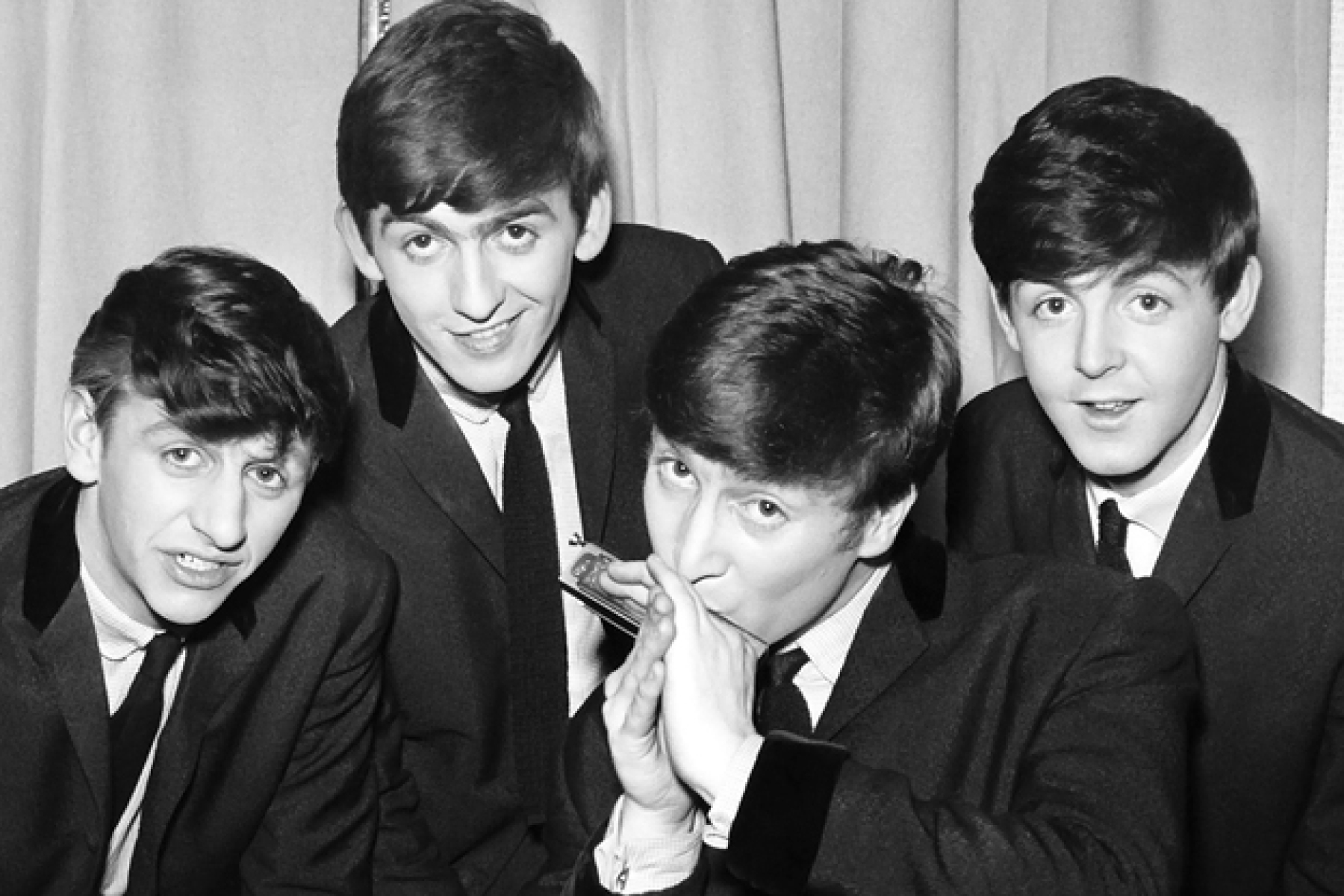 This one is probably too easy, but anyone who's reared a child in the past 50 years has likely introduced their children to The Beatles. No band has ever been, nor will ever be, bigger than The Beatles. It's that simple. Everyone likes The Beatles. Therefore, dads like The Beatles.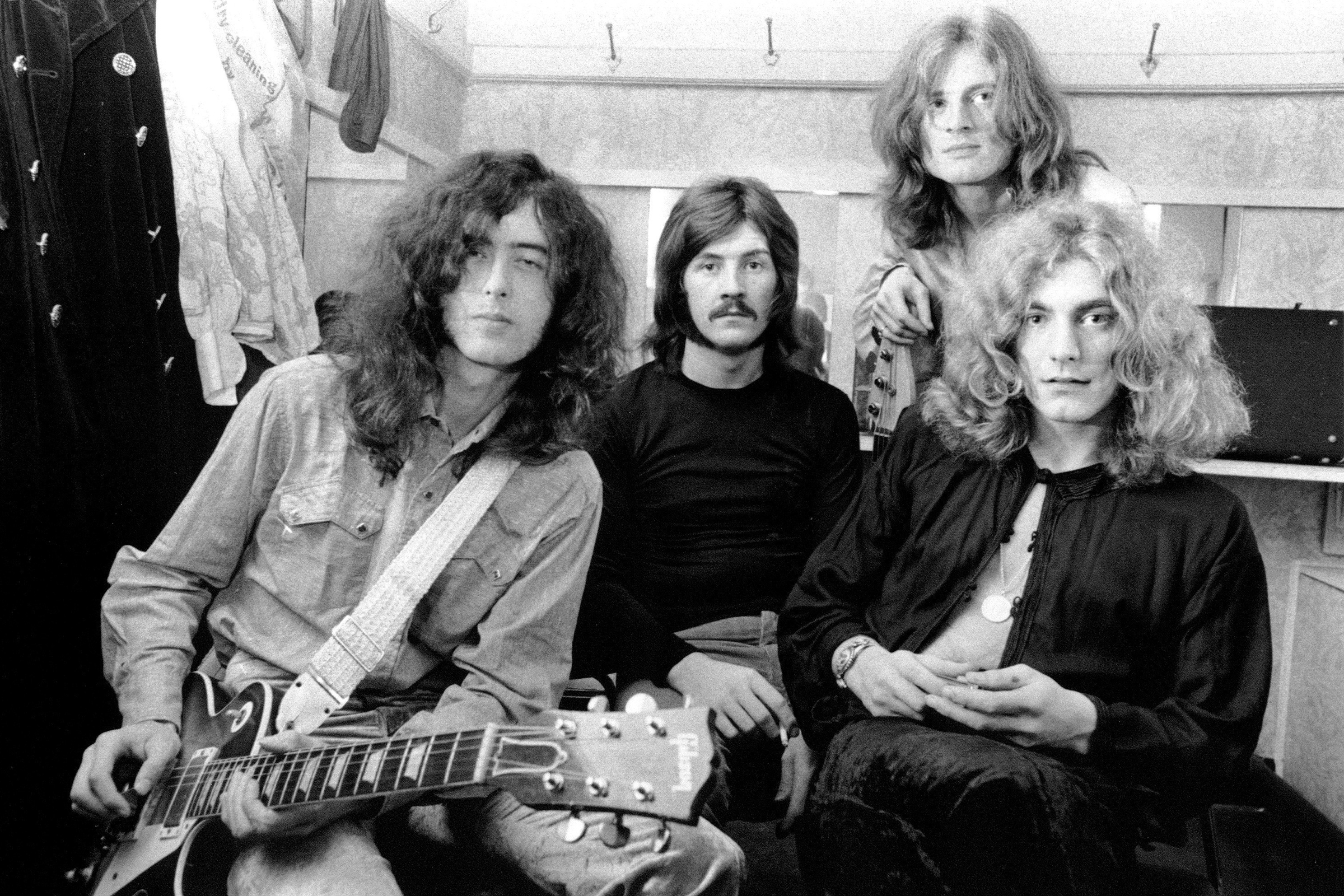 Here we have another painfully obvious pick, but there's nothing more entertaining than watching a dad try to play air drums to one of John Bonham's beats. Additionally, hearing a dad trying to mimic that vocal range? Pure comedy. Led Zeppelin were an all-time dad band, just because no one could replicate the style, which made our attempts all the more hysterical.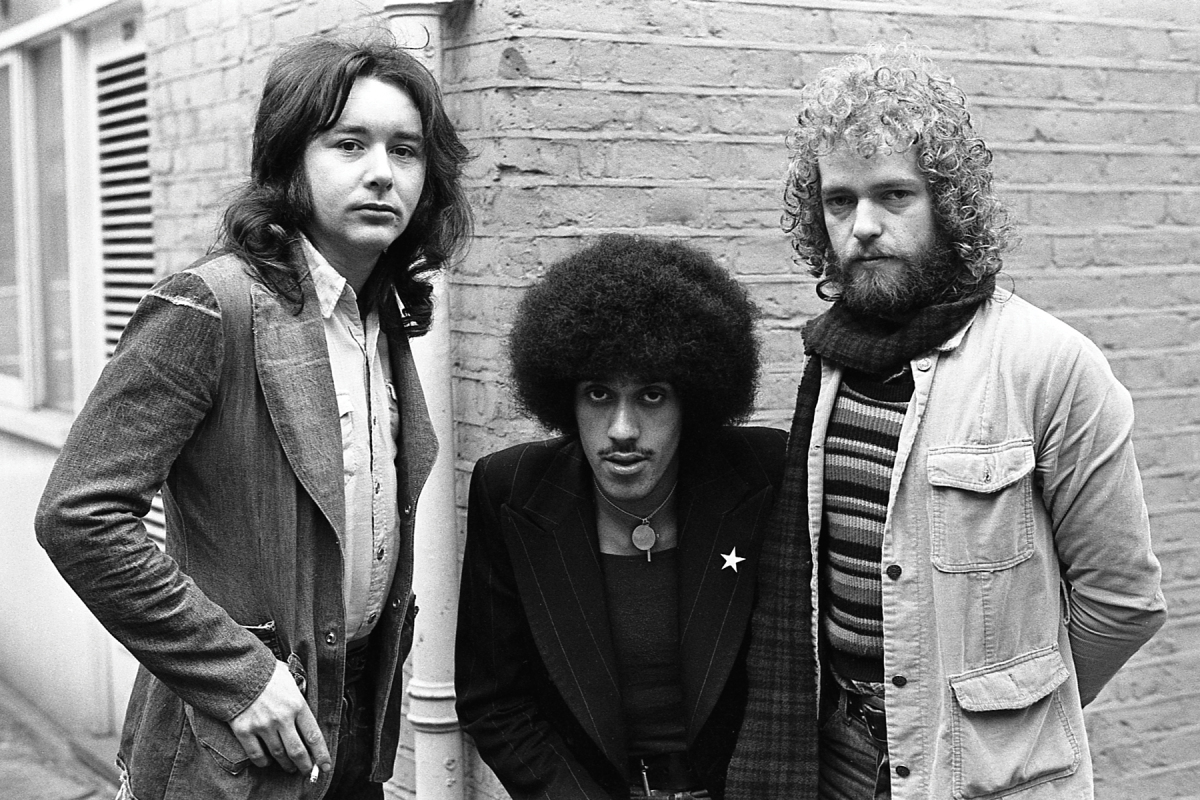 Six words: The boys are back in town. With all due respect to U2, no one from Dublin has ever rocked harder than the dudes in Thin Lizzy. Odds are, your pops has blasted "The Boys are Back in Town" during a reunion with his high school boys, and if not, he's certainly cracked a cold one while the Irish rockers blare in the background.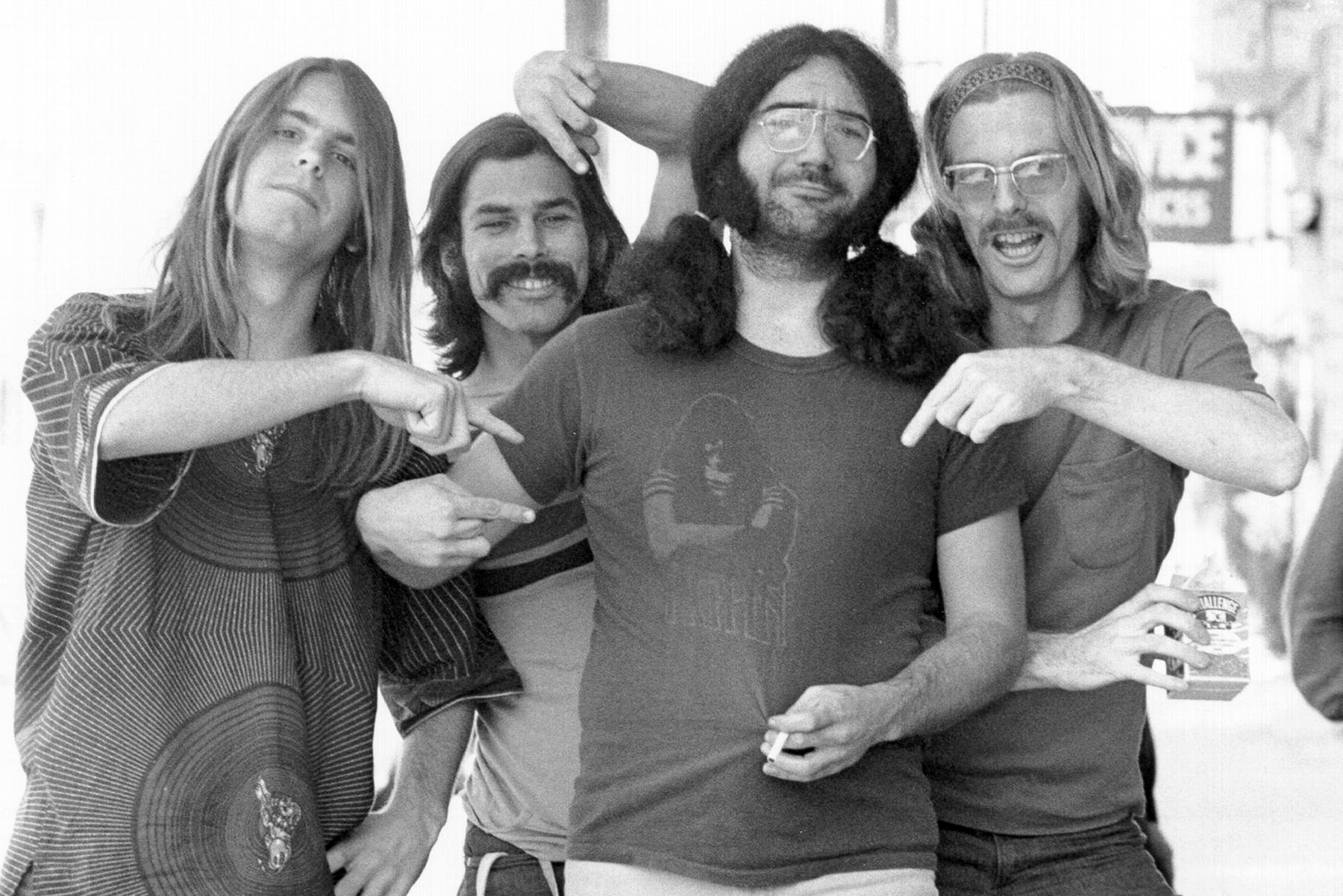 If your dad was cool, he was probably taking acid and listening to the Grateful Dead. The lucky children who were raised on Jerry's voice are leading a new generation of Dads For the Dead, a group I made up that travels around with the band and takes one too many whippets with the young lot rats. They recover in time for the show, though.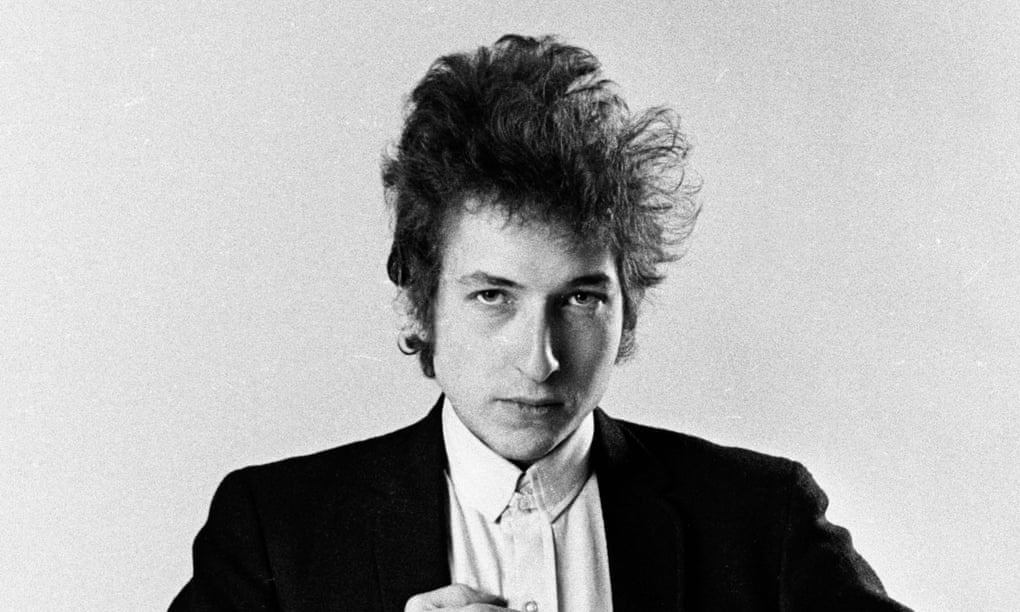 Every father is legally required to sit down their child (if you have more than one, you must do this one at a time) and ask them to "really listen" to the lyrics of "Blowin' in the Wind." It's just something that happens. Dylan was that good, and dads were that excited to raise their children on his poetry.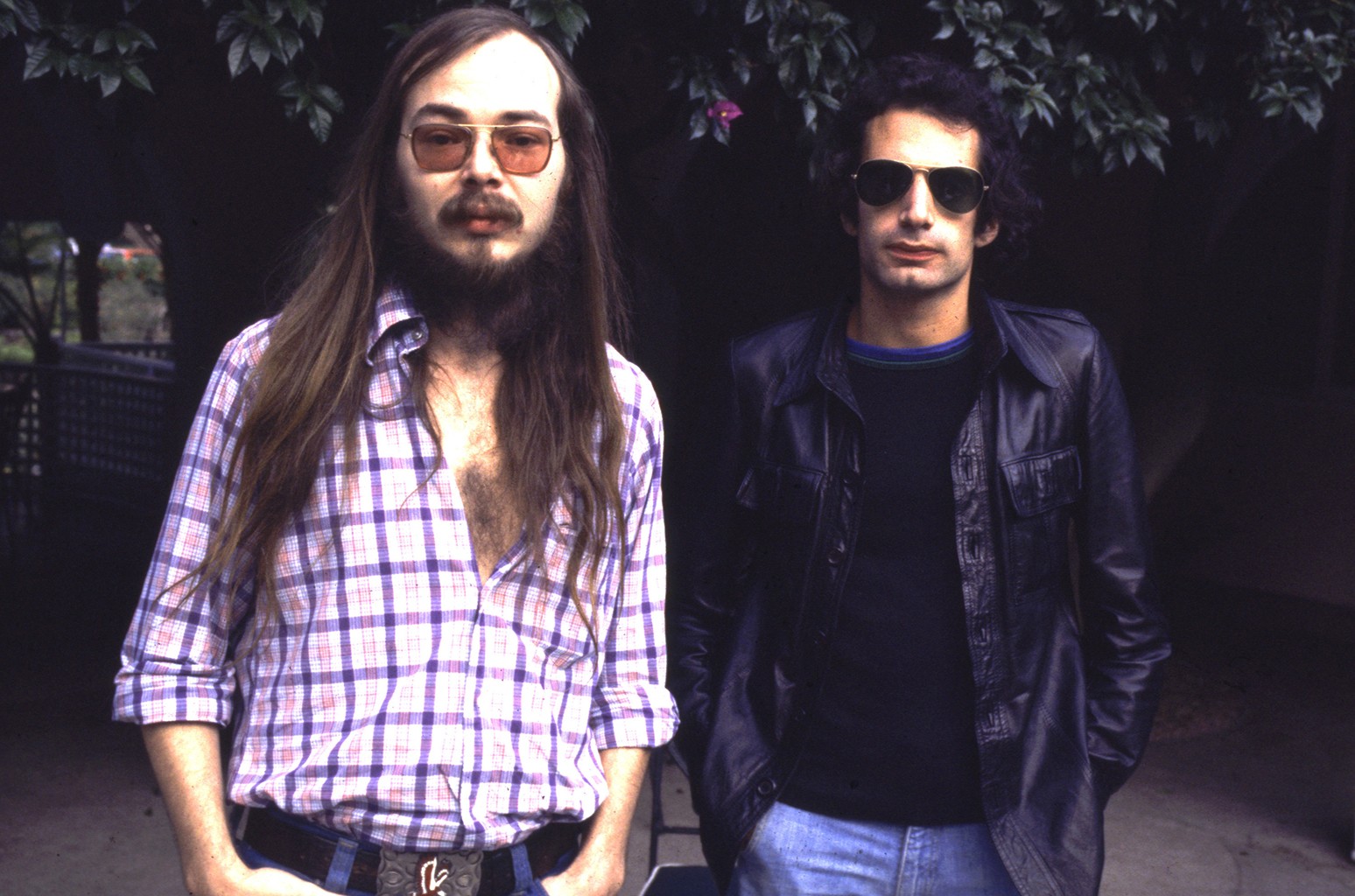 Taking one look at Steely Dan. They radiate infinite amounts of dad rock energy. If you're not a dad, you are required to wear a mask in fear of contracting all the dadness the group emits. The group turned funk into a danceless craze, which, if we're being honest, is the most white dad thing of all time.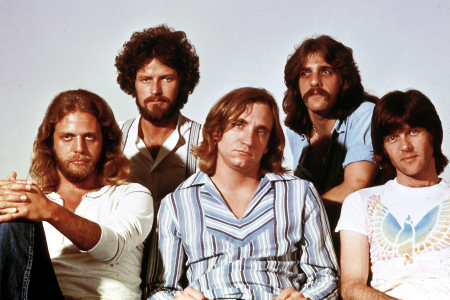 Dads who love The Eagles wear cargo shorts and flip flops in the middle of winter. They talk about the good old days as if we were there and not bored hearing the story for the 11th time. Sure, we can all admit that "Hotel California" is a good song but does it warrant a deep dive into Eagles b-sides with your dad and six of his high school buddies? Probably not.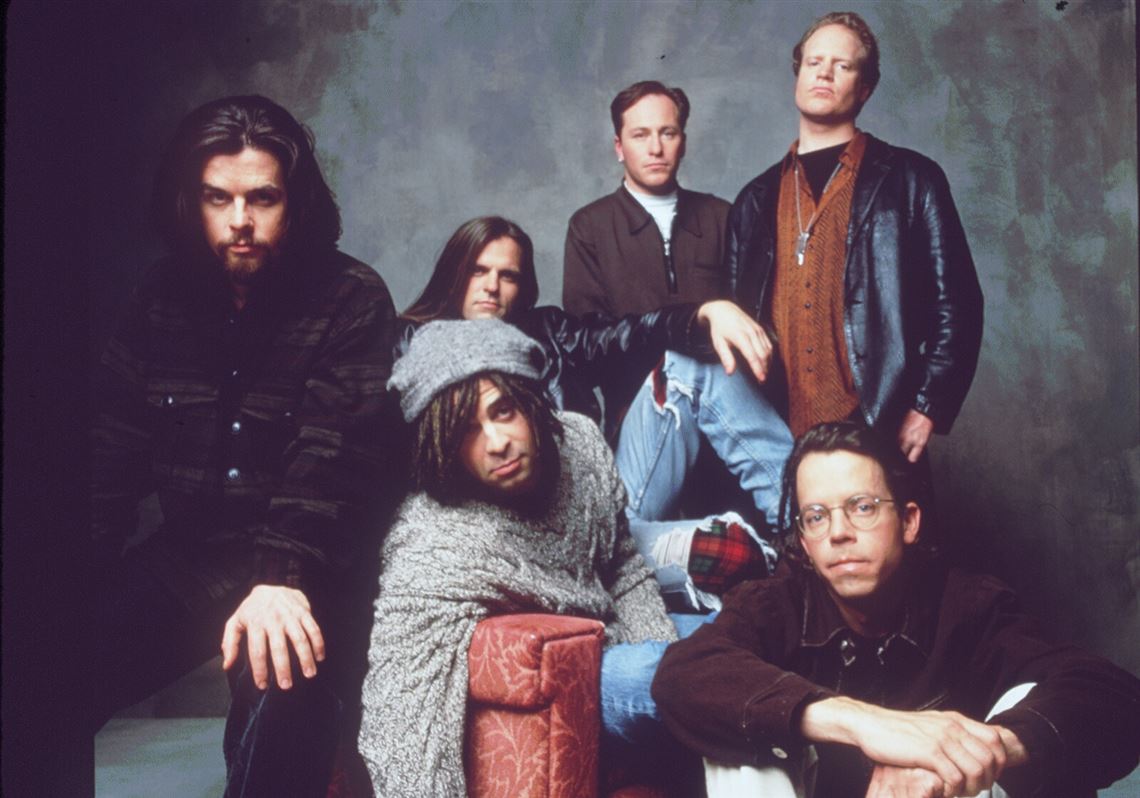 In the grand scheme of things, Counting Crows were a flash in the pan, but they were big enough to turn a significant amount of dads into Crow Heads. Their music is direct from the heart without always being corny, and though their songs were more serious than not, I'm sure we could rip off a few dad jokes about Adam Duritz's hair if we thought hard for a second or two.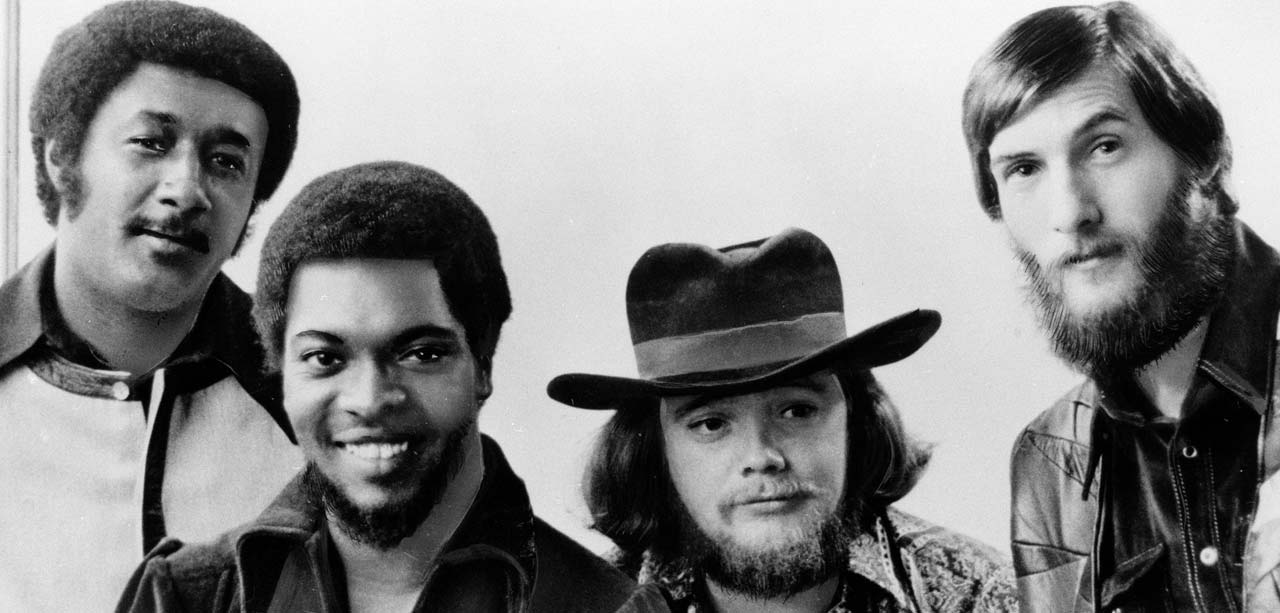 Booker T. is the cool dad we all wished we had. Alongside his band, the M.G.'s, Booker convinced a generation of dad that they could croon R&B ballads and dance to funk songs with precision and grace. While neither turned out to be true, unfortunately, we have to honor Booker for his ability to inspire the masses.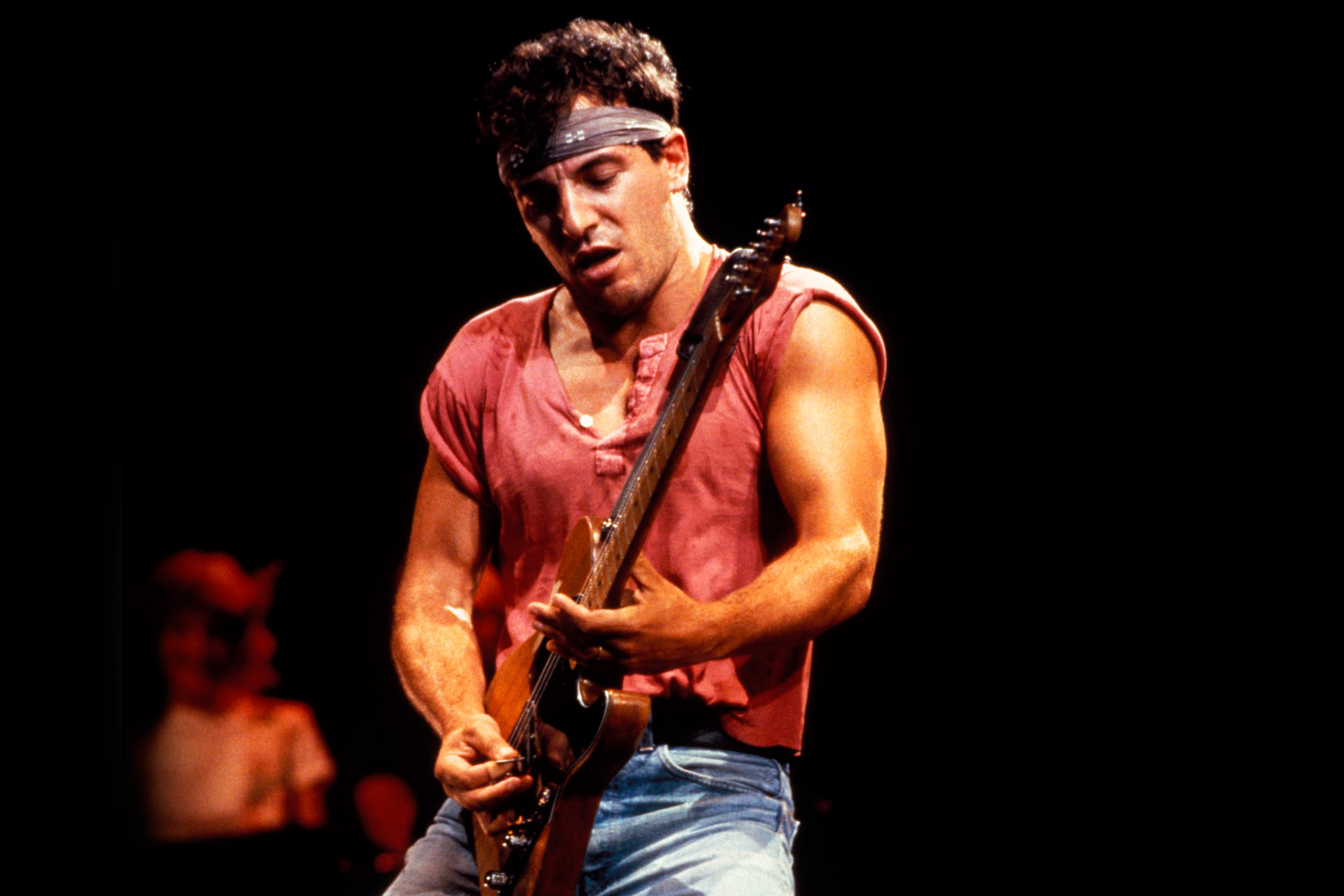 This one is just too easy. Springsteen's entire career has been built on writing about fathers and sons, an honest day of hard work, and standing up for what you believe in. Bruce doesn't make dad rock as much as he embodies the ethos of what dad rock is all about. He is the dad of dad rock. Long live the Dad Boss.

Matt Berninger is the most dad looking rockstar we have. Granted, The National aren't your traditional rock band, but the singer brings a bottle of red wine on stage and gets a little too excited while singing his own songs. I could be describing anyone's father during a night of karaoke, but fortunately for all of us, Berninger's deep baritone is certainly better than any of the talent on the mic at your local pub.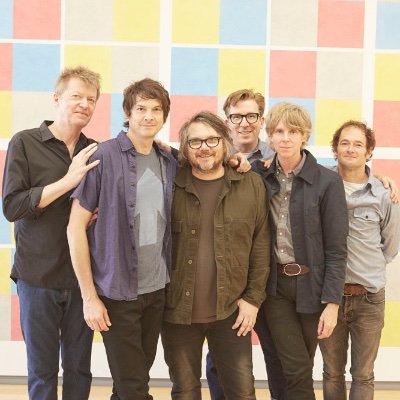 Wilco is the epitome of dad rock. After all, singer and songwriter Jeff Tweedy has a band with his son! He is quite literally a dad making rock music and reaffirming his dad-liness with every song he crafts with his boy. Even before they started collaborating, Wilco was made for interesting dads who liked to know where there coffee beans came from.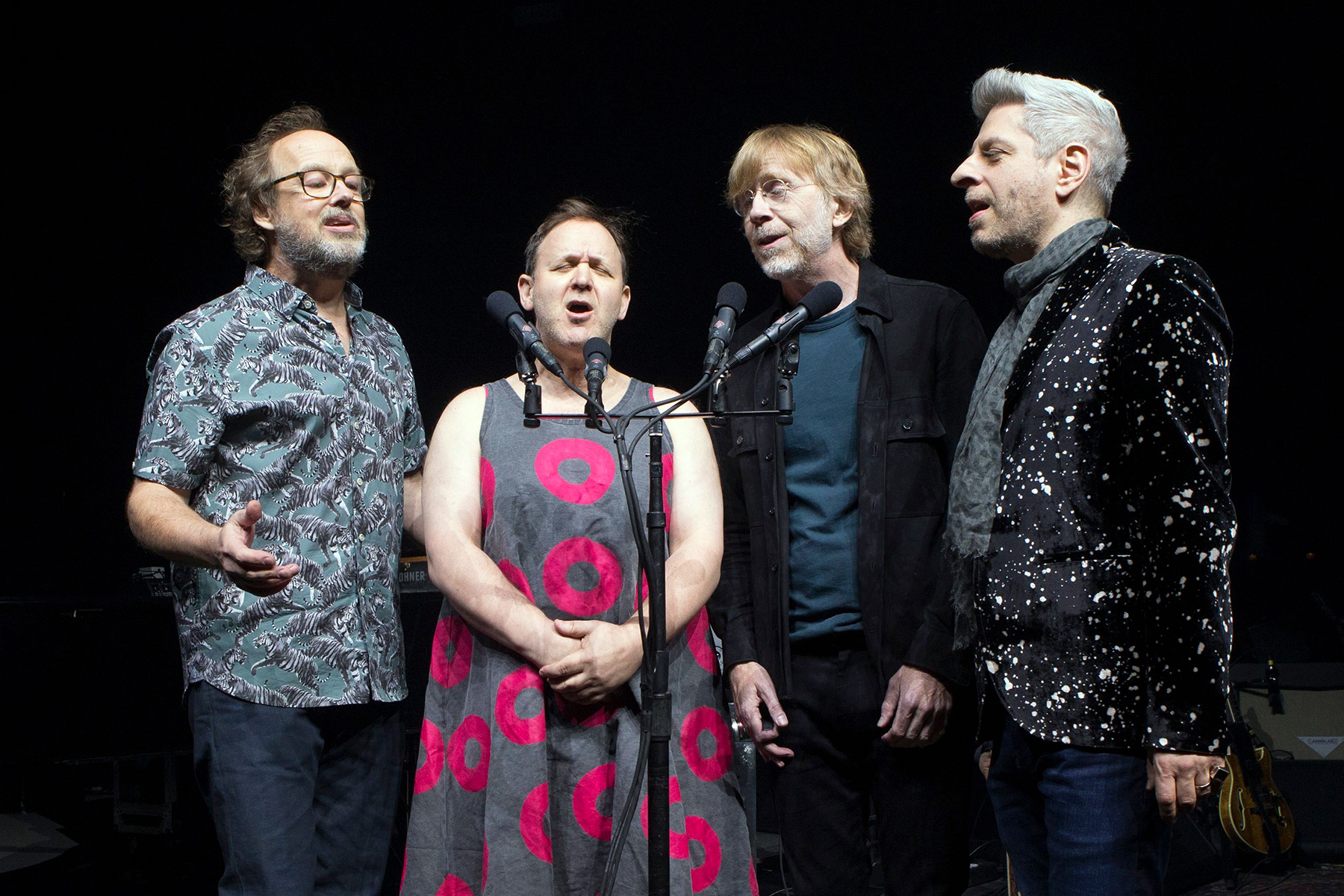 Everything about Phish screams, "Dad." Of course, there's your dad's friend who always sneaks off to take just a bit too much LSD when the guys reunite every few years. He always has to be escorted out at set break, but he never learns. Also, the dudes in Phish can't sing, but they rock. One of them wears a dress, and the other has an insanely perplexing style. They pull it off, as only dads can.