On a wet Friday morning, one week before Valentine's Day, Angel Olsen receives an unexpected e-mail from a friend named Sergio. "He's asking me if I want to come to an island somewhere off the coast of Portugal," she says, lips tightly pursed. "He wants to know if I'd like to record there for two weeks, in a studio, for free. It sounds great, but you read something like this and you're like, 'What's the catch, exactly? Why me? Why do I deserve this?'"
Sergio and his wife live in Lisbon, where they run Galeria Zé Bois, or ZDB, a non-profit art center housed in a gargantuan 18th-century palace. For years, he's been booking European shows for Will Oldham, the American folk iconoclast with whom Olsen began working, harmonizing, and touring the world when she was 23. While she says it's unlikely that she'll be able to take Sergio up anytime soon, her last two questions are easily answered: He's clearly heard her sing.Because Olsen, now 27, has a voice that can trigger a collision of feeling. Consider "Hi-Five," from her sophomore LP Burn Your Fire For No Witness, a thrilling number in which she pays  Patsy Cline-like homage to Hank Williams at its opening ("I'm so lonesome I could cry") and offers revelation at its summit. "Are you lonely, too?" she asks, a whisper before a thunderclap. "High five! So am I!"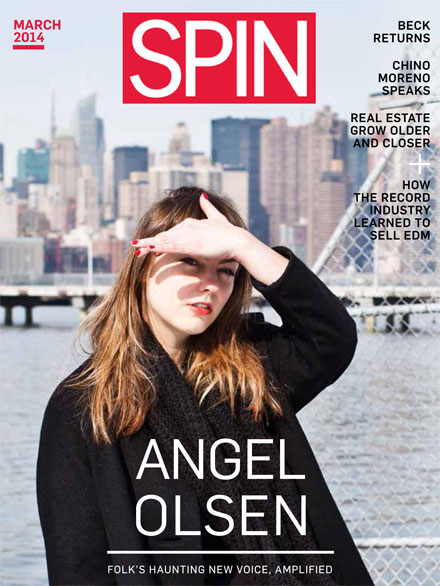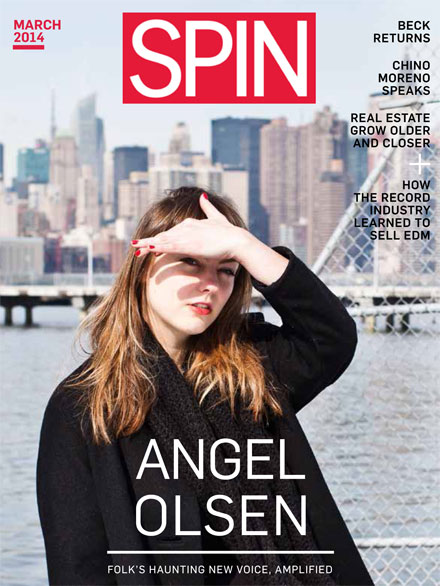 At this particular moment, the dagger-eyed singer-songwriter is stirring in her new home in Asheville, North Carolina, packing a bag to take with her to High Five, a coffee shop we'll walk to not because of said song's title, she swears, but simply because she likes the coffee. It's unusually cold in Asheville right now, a storm having left a thin coat of ice on the Blue Ridge as it passed through in the night. And Olsen, bleary-eyed in a black wool sweater, was up late with a small group of friends, hand-rolling T-shirts to be sold on an extensive headlining tour of North America and Europe that will take her away from Asheville for much of the next four months, in support of Burn Your Fire For No Witness, a feverish set of high-wire torch songs that doesn't deserve an audience so much as it cautiously demands one. Recorded here last summer, it's the first album she's written since leaving Oldham's outfit in the summer of 2012, and the first she's recorded while leading a band of her own, in this artist-friendly mountain town she decided she'd make her home a few months later.In a week, her bandmates will arrive from Chicago for a handful of rehearsals before they embark on tour. To help with the driving, she very recently and reluctantly obtained a North Carolina driver's license — her first since allowing her Missouri license to expire five years ago, not long after she'd left her hometown of St. Louis for the Windy City. In the past year, as her small but passionate following has grown exponentially in size, she's quickly been forced to reconsider her art: its value, its needs, and the ways in which she relates, as a writer and performer, to the absurdity of the idea that making records could change her life so much in such a short period of time. She now has a fan that one could, not unkindly, deem a stalker. She now has, much to her surprise, a team of people working for her, and a newly minted LLC in her name. She has no car, no clear sense of Asheville just yet. She has a long, handwritten list of medical debts hanging on her refrigerator door. She is a self-described "dumb-ass," who, for the first time, can show fellow musicians the world like Oldham once did for her."I wouldn't normally do this," she says as we walk, "but two days ago, I got a massage." She laughs at herself. "It's the stress: Maybe I'll never get to make another record; maybe I should just enjoy this. Because all of it wavers on whether or not people find my music and my thoughts interesting. That's my life: It's pretty fucked up, if you think about it."
When Olsen was three, she was adopted by a foster family that had cared for her since shortly after her birth. Her adoptive parents were well into middle age at the time, and her new, older sister was already the mother of two girls her age. The disparity in years between her and her parents (now 71 and 83, respectively) left an impression. "Because there are so many decades of difference between us, I became more interested in what their childhood was like," she says of her parents, both of whom still live in St. Louis. "I fantasized about what it was like to be young in the '30s and '50s, more so than other kids my age."That would eventually include a diet of Everly Brothers harmonies and the songs of Skeeter Davis, her mother's favorites from when she was in her 20s herself. Olsen began singing early, often in the middle of the night when she couldn't sleep, the sound of her voice waking her parents in the other room. The house was filled with other foster children, she says, with new kids arriving all the time, if only temporarily. She was the last child her parents would adopt. "My mother just has this capacity for children," she explains. "I think that's what she always wanted: to be a mother. Me, on the other hand: I don't know. It's only recently that I've wanted to take care of something, to have a dog, to have a child with someone. In high school, I was never the one who said, 'I'm going to get a babysitting job.' I wanted to work in a cool café, not change diapers."As an adolescent, Olsen "wanted to be everything: a dancer and an actress and a pop star." Alone and alongside her girlfriends, she would frequently pretend she was in an R&B girl group, recording herself singing along to Mariah Carey, Whitney Houston, and Destiny's Child. Years later, in high school, it was as though "a switch was flipped," she says. "I became quiet and introverted." Her focus shifted to learning the piano and the guitar, to writing songs of her own. She began attending punk shows and noise shows and Christian rock shows around St. Louis, with friends from school and friends she made online in a local, now defunct social network called STL Punk. She obsessed over the moody confessionals of David Bazan and the vocal theatrics of Björk, trace elements of which can still be felt in her work today. "The Internet was there," she says, "but nobody ever said, 'Look for this on it.' Suddenly, your music experience becomes very specific."After graduating from high school, she stayed with her family in St. Louis for two years before opting to forgo college and move to Chicago, where she almost immediately began to perform on her own in galleries and all-ages DIY spaces, opening for punk bands or other experimental singer-songwriters. The decision was not an easy one. "I always felt like, because they were older, it was my duty to be there for my parents. And when I moved to Chicago, I got more into the idea of 'Okay, it's good to be there for them, but in the end, you really are your own family. So I don't give myself so much grief anymore, for not seeing them. I think they understand, too, now that I'm older and I've shown that I can carry on."In 2010, Jon Hency, of the small, Asheville-via-Chicago label Bathetic, was working on an all-female compilation and spending a lot of time looking for talent online. At the time, Olsen was experimenting with accordion-based instrumental loops and crudely recorded takes of just her voice and a guitar. When Hency's project mutated into something else entirely, he still found himself coming back to a song Olsen had posted to her profile named "Creator, Destroyer," a song she'd written about a boyfriend. They began exchanging e-mails and she invited him to a show she was playing at a small bar in Logan Square, where he "was blown away" and moved to request more songs.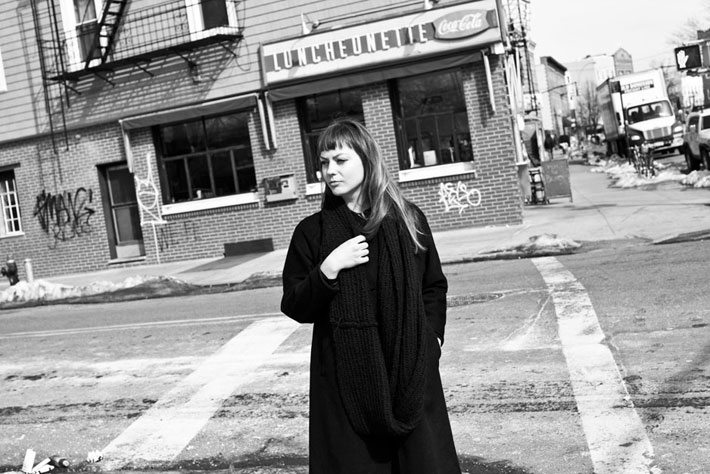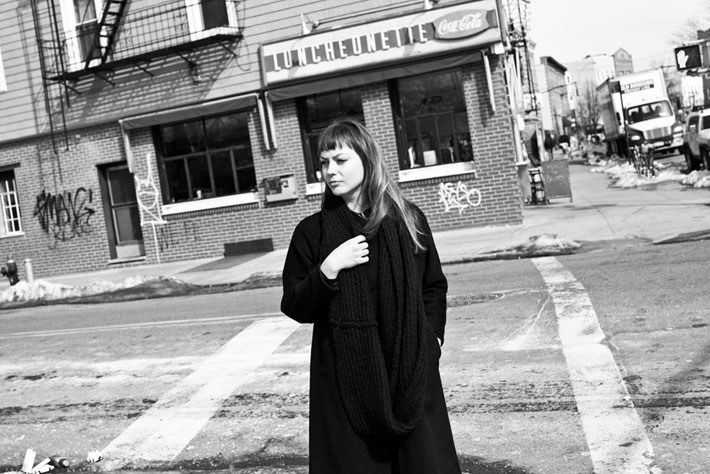 What she e-mailed him would eventually become her debut, Strange Cacti, a simple, six-song collection in which her voice — ululating, warbling, yodeling, obliterating — often felt transcendent: at once impossibly close and painfully distant, new and antique, feminine and masculine, immediate yet uncompromising. When asked what he hears when he listens to Olsen now, years later, Hency's response is concise: "Life. There's so much life in her music."While in Chicago, Olsen began playing and recording with Cairo Gang leader and guitarist Emmett Kelly, who would pass along her music to Oldham, a legendarily eager collaborator. They asked her to join the Babblers, a mysterious outfit they'd created in tribute to Kevin Coyne and Dagmar Kraus' 1979 LP, Babble. Together, the three of them would dress up in pajama jumpsuits and sunglasses, for cover sets that would eventually precede collaborative performances between Oldham (operating under his Bonnie "Prince" Billy guise) and Kelly's Cairo Gang. Olsen, 16 years Oldham's junior, was asked to harmonize with him each night; her contributions enriched but never overwhelmed. It was her first experience with touring, and when it came time to record his 2011 LP, Wolfroy Comes to Town, Oldham asked her to do the same in the studio. She did.That platform provided her an audience outside of Chicago that she'd never had before. The next year, in late 2012, she released Half Way Home, a proper full-length debut, on Bathetic, combining songs she'd written long before and some she'd written while on the road with Oldham, recorded with Kelly between tours. Its gorgeous closing number, "Tiniest Seed," uses harmonizing as a heavy-hearted metaphor for relationships, for feeling both connected and alone. Critics crowed; listeners beyond the cloistered circles of experimental-music fans her label catered to took note."There are so few voices that possess that effortless evocation," Carrie Brownstein, Portlandia co-creator and former Sleater-Kinney co-frontwoman, told me. "It has a sort of oozing, viscous quality: sexy, gritty, melancholy. She's someone who can tell an entire story with the sound of her voice."

But part of Olsen's allure was and is that her own story seems so tightly woven into every word she sings, that she makes us believe her feelings arrive completely unfiltered, without artifice. "I'm not afraid of revealing myself," Olsen says. "For the sake of being a little embarrassed sometimes, why not write about things that people don't write about?"

Eventually, she adds, she had to decide whether or not she'd do that for herself, or to continue to sing someone else's songs for them. "I ended up feeling like I was cheating myself by not following my own course," she says, of parting ways with Oldham. "By not taking my own chance, by not doing what he was doing, but for myself." The parting was amicable but awkward, in the way their off-stage partnership seems to have been. Upon receiving a text message from her team later in the day, asking if she thought they should send Oldham a copy of Burn Your Fire, Olsen balked. "I don't know," she told me as she thought aloud. "I don't want to be selfish. He sort of extended his insight, told me that if I ever have any questions, about anything, I could call him. But he's one of the most challenging people to talk to sometimes. I wonder if he knows what's going on with me, but at the same time, I hope that he's not being judgmental. He probably is."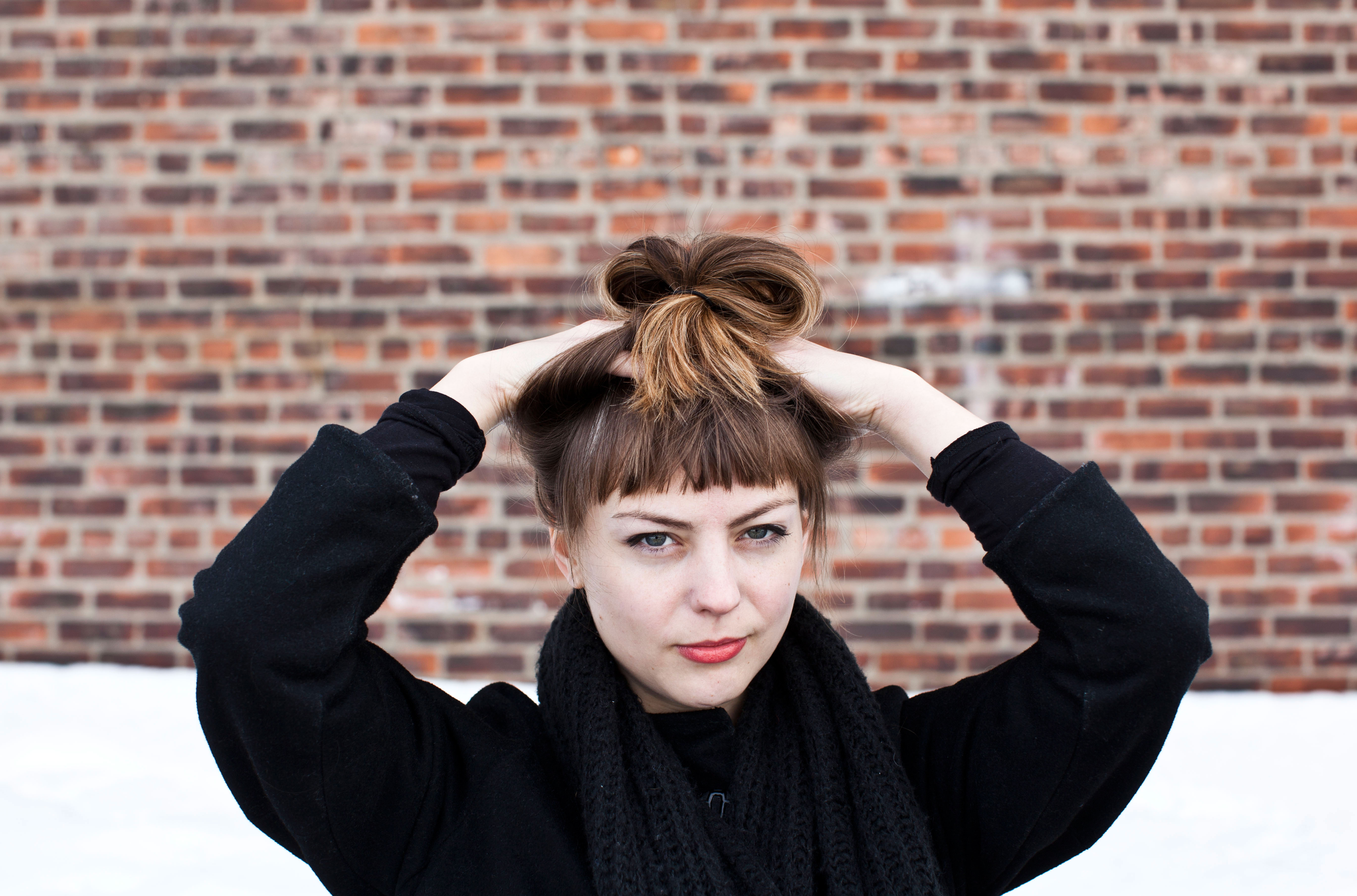 Minutes before we visit Harvest Records, a shop on Asheville's flourishing West Side, its co-founder, co-owner, and Olsen's manager, Mark Capon, tweets from his store's account: "Current male-to-female ratio in harvest 18:0." Olsen, he is proud to announce as we walk in, closes the gap ever so slightly — there is now a tall, short-haired woman thumbing through CDs in the well-stocked Americana section, on her own. "There are definitely a lot of dudes in here," Olsen says as she looks around. "Yeah," Capon replies. "But 18 to nil is pretty extreme."In fact, many of the men working in the store right now are also working for Olsen, a new family of (mostly bearded) older brothers helping to oversee the packaging, manufacturing, and distribution of her records and merchandise. Capon, an affable, auburn-haired thirtysomething with glasses and a week's worth of stubble, met Olsen for the first time in 2011, after an Oldham show he and his best friend and business partner, Matt Schnabel, booked at an abandoned high school in nearby Marshall, North Carolina, on a small island in the French Broad River. Having heard her early recordings on Bathetic, he and Schnabel had both tried to convince Olsen to come play a show of her own in Asheville. She declined, telling them she didn't think it would be fair of them to cover the travel expenses like they'd offered.When asked about his own first impression of Olsen, he says that he was surprised by how "approachable" she actually is. And here, making conversation with everyone working in the shop, one gets a sense of the division between the two personas she maintains, of how much thought she's given to how she'd like to present herself creatively. I can't help but feel, I tell her, that she must have learned some method of deflection from Oldham, who's infamously idiosyncratic, as both an artist and an entrepreneur."On so many levels, it was uncomfortable," she says of touring, with Oldham, whose mercurial personality she likens to that of the Cheshire Cat. "We worked together pretty intimately, but at the same time, he was very professional. The silence taught me a lot about what I wanted, just watching the way people interacted with him." She was paying attention, watching the ways in which "this beardo in Crocs" would evade journalists ("I can be just as temperamental as he can") and mystify audiences, as well as the ways he'd interact with her, his bandmate and employee. She became acutely aware of the many distinctions — between professional, performer, artist, enigma — and how she could apply that to her own work.And more and more, Olsen has come to envision her live sets as another form of theater. "Every time," she says, "I'm trying to behave as though I'm experiencing it for the first time, like it's a scene in a movie and I'm becoming a part of it." On multiple occasions, audience members have approached her after shows, to ask her if she's okay, only to realize much of it was just performance. "Little do they know," she says. "When I'm home, I'm usually watching Twin Peaks and flatulating under the covers." In that way, she's created a dissonance that galvanizes much of her work: She is intensely protective of her songs and highly vulnerable within them, simultaneously obfuscating, exaggerating, and "celebrating a transparency," a strategy she sees at large in the work of writer/actress Lena Dunham, who's been criticized at length for the amount of screen time she enjoys in the nude, on her own HBO series, Girls."She's representing a character that she sees," Olsen says, of Dunham. "I really like when people are transparent about the influences in their personal life. Where does somebody so young get all of the material they write about? Her being naked all the time? That's the truth of the human body and what it does all day. In some ways, it's interesting to watch. In other ways, I don't know why I'm watching. Maybe I'll meet her one day and ask her myself."Like Dunham, the character Olsen has created on recordings and on-stage (fierce, pained, a serious artist offering serious, emotionally pointed observations) has invited very specific lines of questioning. "You should ask her about feminism, have her name her favorite female artists," Capon says in jest, as we loiter near the metal section. Olsen bristles."If I were a feminist," she says, "is it relevant? By pointing that out in some way, you are separating yourself. It's like bringing up an awkward moment over and over again. No one's going to forget it and move on if you continue to bring it up." Similarly, she says, "people want to know if my unique experience, of being adopted, is why I've become the writer that I am: I think that's bullshit. When I [find out] that someone's adopted, I'm interested. I'm like, 'High-five!' But I was three. I have no memory of that."I tell her that hearing an Angel Olsen song on Girls seems increasingly probable. She squirms, laughs — she's begun to mull offers from television and film, but again, Oldham's highly principled and independent approach made a strong impression on her: "I don't want my music to look or sound like a fucking Target commercial," she says. Girls, however, might be a different story. "I do like Judd Apatow — maybe I'll put 'Stars' in one of the scenes when [Dunham] starts to get naked," she adds, jokingly, of a fitting song on Burn Your Fire. "But it has to be when she takes off her clothes. No other scenes or I won't do it."
After dark, we drive to the Mothlight, a relatively new rock club in West Asheville where Olsen likes to spend her evenings. Tonight it's hosting a showcase for Bathetic, whose founder, Hency, also opened this place last fall. In the back of the space, near the bathrooms, there's an art exhibition as well. When Olsen swings through the front door, she stops to speak to Tim, a bearded, broad-shouldered doorman in red buffalo flannel and a ball cap who will also be acting as her tour manager in a few weeks.We sit down at the bar, where she stops to catch up with a few other musicians, including Ross, a shy, soft-spoken guy in a cardigan with whom she toured last year — he makes ambient music under the moniker Villages. They talk shop for a while before she leaves us to see the art in the back, where dozens of older couples in berets and fleece vests have congregated with plastic cups of wine in their hands. Ross and I make conversation about Asheville for a little while (He's been here for ten years; it's "a self-sustaining support group of musicians and friends") before Olsen returns to tell me that I need to check out the exhibition immediately. It's a small collection of metal sculpture by a local artist named Mark Schieferstein, eclipsed in part by a series of erotic, slightly surreal paintings on the walls: a long penis laying flush along the slope of a belly, two breasts like hills behind it; a landscape of tangled limbs, hypnotic vulva at its center. When I return, Olsen is waiting with a grin on her face. "Thought you might like that," she says.By now the entire Harvest staff has gathered around her, the mostly empty main space has begun to take on curious art fans, and Ross, from behind a table he's adorned with a laptop and two large pillar candles, has unleashed a fog of low-end. A disco ball hangs in the room's center, amid exposed framework, tossing white light against the walls like snow. In November, Olsen played this room on her own, as the last date in a tour she routed specifically to end in Asheville. It was her first official day as a resident here, and the Mothlight's opening weekend — the show sold out.She'd come from Chicago in July, band in tow, to record her album alongside producer John Congleton, a first. Hency and his wife, both of whom are running around the room right now, opened up their home to them, even provided them with homemade kombucha that helped Olsen shake a cold that would keep her from singing in the studio at first. Everyone would hang out together like this, like a family.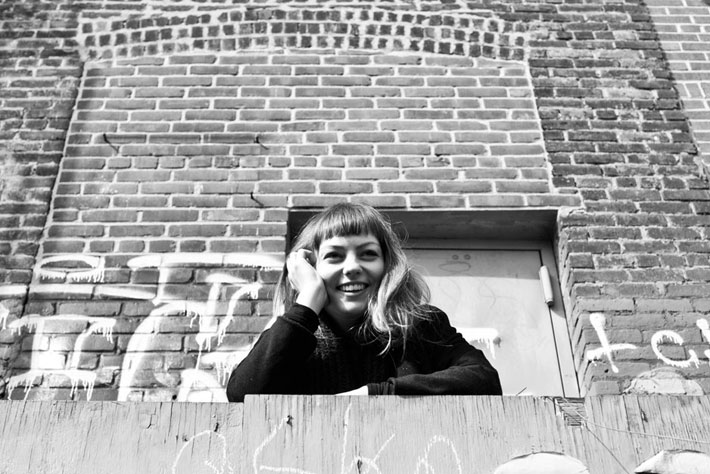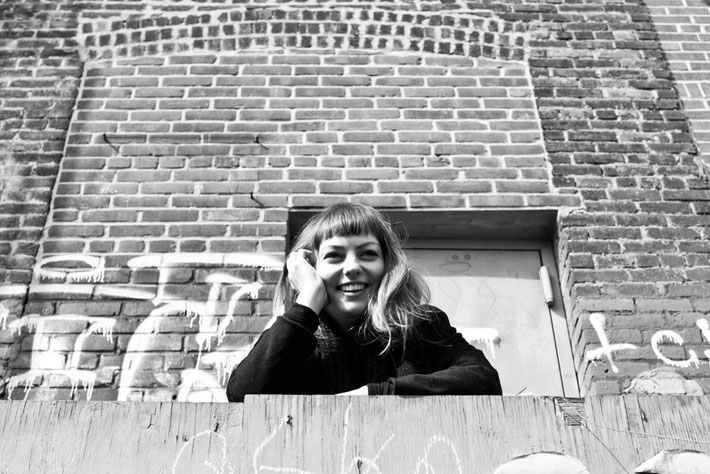 When Olsen and her band weren't recording, they'd get cheap drinks in unfamiliar bars and attend bowling nights with their hosts. With Burn Your Fire Olsen eventually left with a record she says felt wholly representative of her vision, a set of songs that take on the shape and skin of punk and country and folk music, sung through a slew of different microphones. Declarations of independence are often bracing, but rarely do they illuminate so ferociously the lonesome reality of being on your own. "It's sort of childish," she adds, "but I got exactly what I wanted."When she and her band rolled back into Chicago, the first thing she thought was, "This town stinks." For months she threatened Capon and Hency, already an advocate, with coming to Asheville indefinitely. And in November, before she'd find the place not far from downtown where she's living now, Schnabel gave her a place to stay, in the ranch house he heats entirely by firewood. "I had to tend it," she says of the fire. "I had to learn how to stay warm and I spent a lot of time chopping wood. In some ways it was annoying, but in some ways I really appreciated it. It's totally different in a city. When you have to go through the process of taking care of yourself on that level, it feels like you're really doing something, like each day is living."On Sunday night, they'll get together again, at Capon's, to watch True Detective and Girls, a recently developed tradition in which they all sit down with their own individual pint of Ben & Jerry's ice cream as they watch. Now that she's living in Asheville, it's become more difficult to go home — this past Christmas, for the first time, she spent the holiday among friends. "It's almost like you realize early that the people that love you and care for you, even if they're not related to you, can be your family," she says. "And I think that's a good thing to realize pretty early on."Halfway through the third band and final band's set, Capon says he's ready to go, suggests we all get one more drink elsewhere. He notices that Ryan, a younger Harvest employee, is drinking water. "Are you done drinking for the night?" he asks him."Yeah," Ryan says, biting down on some ice, "I've gotta get home. I've got Angel records to pack."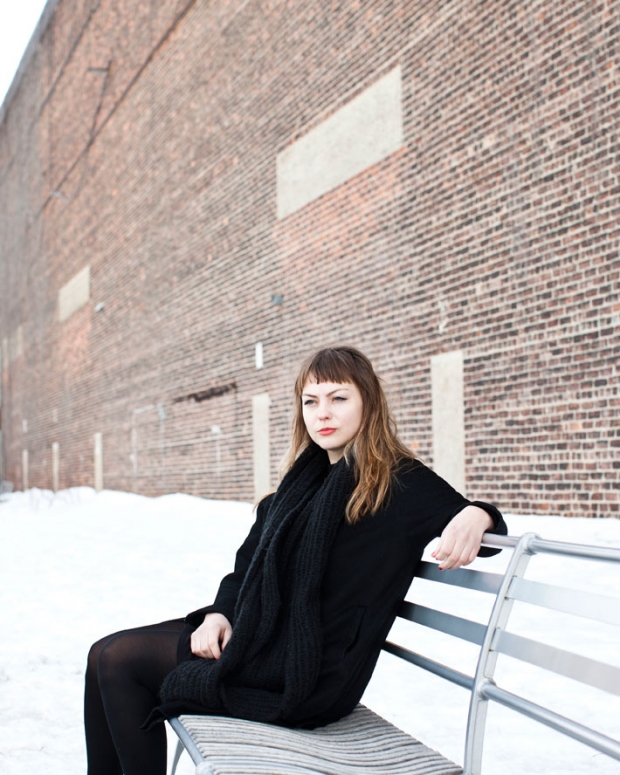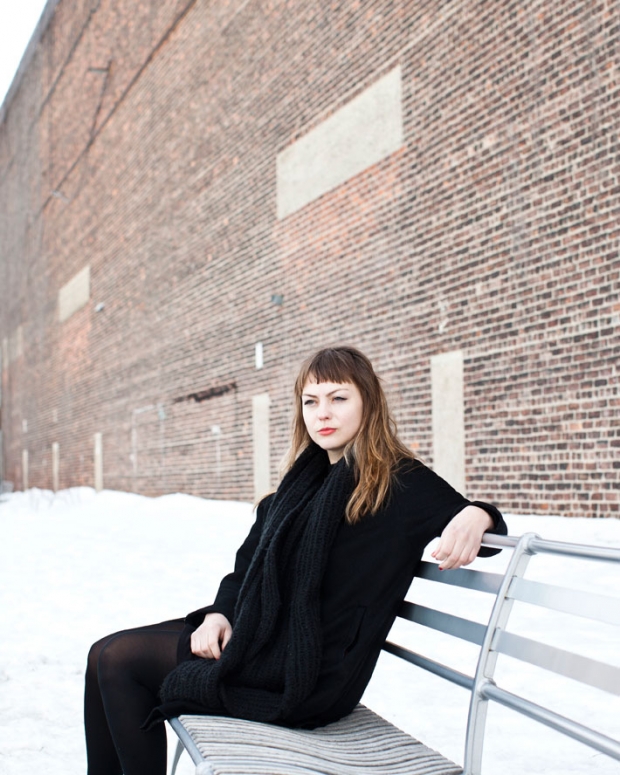 The Double Crown is a new bar in a former pool dive just down the street from the Mothlight. After being shuttered a few years ago, following the stabbing deaths of three patrons, its new owners brought in a Lakota shaman to cleanse it of bad energy: They wanted it to evoke the intimate, neighborhood drinking holes of New Orleans. Upon entering, the bouncer asks us to sign into a guest book. "We're not members," Olsen shouts over the din. "This place is a little old-fashioned."Up front, a DJ is spinning old Johnny Winter vinyl while an especially drunk, strangely mismatched couple is swerving across the dance floor, bumping into other patrons. The crowd here is far rowdier, albeit self-consciously; beers come almost exclusively in cans, and there are craft cocktails on the menu named "The Big O Bohemian" and "Appalachian Old Fashioned." Fuzzy fleur-de-lis and Mardi Gras tinsel festoon ceiling beams already wrapped in flashing lights. We make our way to the back of the bar, to sit with Capon on a pair of red-velvet love seats parked under a wall of old, Ashevillian photo and local artifacts."I want a song on Girls," she says to him. "When she finally takes a shit on screen, I want it to be one of my songs.""You got it," he says, drily. "I'll make that call tomorrow."Claire, a black-haired woman in a denim vest and grey hoodie recognizes Capon from afar, comes over to say hello. "Why isn't she taking a shit in that show?" Olsen asks me, still shouting. "Because you know she takes a shit in real life, too. I'm pretty sure I've taken a shit to at least one folk song in my life. I want to write a novel someday that's all about the banalities of everyday that you don't normally see represented: the showering, the shitting. You never see people shitting in the movies, unless it's a comedy…""We have a mutual friend," Claire says to Olsen, interjecting. "Sharon Van Etten. She's one of my oldest friends."Olsen reaches out to give her a high five. "I love her," she replies."Yeah, you know, we were hanging out the other night, taking turns playing records and slow-dancing to them. I'd just put on a Righteous Brothers song and Sharon goes, 'Oh, you have to hear something.' And then she puts on your record and says, 'This is my shit right now.'"Olsen closes her eyes, smiles, opens them slowly. "That is perverse," she says to Claire. "But I'm glad you had that experience."