Life in the misty Umpqua River Valley of Oregon is about as sweet as it gets — nestled between wolf-roamed ranges of the Cascades and lonely shores of the Pacific.
The valley's hill-ringed metropolis is Roseburg: population a little shy of 25,000. It's a town that Johnny Cash sings about in "Lumberjack". Since moving here from Down Under, I've learned many things in my adjustment to the beguiling ways of the Pacific Northwest — including to drive with a very mellow mindset. In Australia, by way of contrast, everyone gets up each other's ass on the road, yelling and threatening if some dickhead goes too slow or leaves a gap in the traffic.
Not here. In fact, when getting road-tested for an Oregon license the one thing I was pinged on was getting too close at traffic lights to the vehicle in front. "Are you fucking kidding," was so close to coming out of my mouth that I had to choke it under a cough lest the tester fail me for being a rude bastard. But come on — the way drivers here dawdle along when we've got places to be drove me fucking nuts. Even up in Portland, when I was a pedestrian out to cross a busy stretch of NE Alberta some suspiciously nice driver stopped and waved at me to go for it. I couldn't work out what the hell was wrong with everyone.
Until I acclimatized. Then I came to love how we all bumble around like geriatrics on cannabis gummies. However, in my quest to assimilate to Murica—and most particularly this pretty patch of the Pacific Northwest—I remained curious about the broader cultural ways and why-fores of which gentle driving is such a sweet manifestation.
And one thing I learned in my years as a firefighter and rescue operator in Australia was that first-responding provides an intimate view of life behind the veils we all have up.
I could have tried to join one of the emergency services, I guess, but I'm trying to mellow out and become more of an anthropologist than a hard-charging, entry-forcing man-on-call, so instead I poured an organic elderberry cider and started reading police logs and local scanner pages on Facebook.
Educational? You betcha. And much as Henry David Thoreau gleaned wisdom aplenty by observing both natural and human dealings at Walden Pond in Massachusetts, contemplating life in and around a humble duck pond in Roseburg, Oregon, teaches plenty about the ups and downs of existence and our yearning for transcendence.
The pond in question extends from alongside a skate park and a Fred Meyer store. Here is a tiny, but telling, sampling from the wonderful Southern Oregon Scanner LLC.
Subject at the duck pond in Roseburg called in requesting medical respond because his brain has been extracted by Hitler.

Southern Oregon Scanner LLC
Comment stream
hate when that happens
this is what the erosion of human rights looks like. The beginning of every rebellion story you've ever seen has begun this way. People are run down, distraught, and dependent on a central government. It's like a terrifying window into the future
People can't handle the truth but it's still the truth
Poor ducks
That's like 80% of this State
People always judge others before they no the hole story
That'll happen there
****VICTIM MISSING A FINGER***** Report of a male with a machete in the parking lot Fred Meyers in Roseburg. Suspect's name is Andy.

Southern Oregon Scanner LLC
UPDATE
Officer out with a male near BiMart who has a machete. Unknown if it's the suspect.
UPDATE
Not the suspect.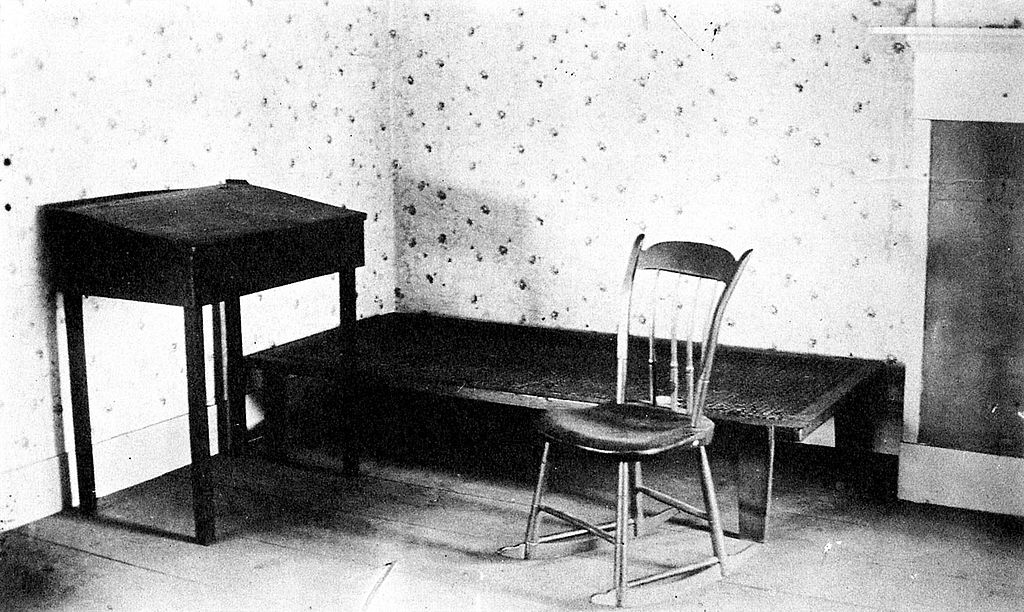 Roseburg PD out at the duck pond looking for a male that has a machete.

Southern Oregon Scanner LLC
Comment stream
typical
again?
Horrible how us Oregonians who lived here forever can't go to duck pond or the rivers anymore because of all these weirdos that moved here! 
a lot of them were born and raised here
By any chance is it a guy pushing around a wheelchair with a bucket ? He stole about $200 dollars from my store and we need that back
Machete man is backkk
Here in Ohio a guy walked in to a Dollar Tree store on New Years Day with a machete and decapitated an innocent 22 year old cashier. No reason. Just random. Didn't know the young woman. She had just got married last October
Remember when you could go to the duck pond with your kid and feel safe?
Law 1 12-33 for RPD at the duck pond for subjects fighting. One reportedly has a stick with barbed wire wrapped around it.

Southern Oregon Scanner LLC
Comment stream
This is getting old
Sounds like a walking dead episode
Average Sunday morning at the duck pond
My mind immediately imagined a stick with barbed wire wrapped around a duck. I think I need more coffee
Can we start calling it what it is? I mean duck pond is so misleading to many
those birds never have a moments peace up in that pond
Disturbance reported at the duck pond in Roseburg. PR stating that a male appears to be fighting with another subject on the sidewalk inside a red sleeping bag.

Southern Oregon Scanner LLC
Comment stream
Just let it play out
start taking bets!
Odds?
Pics or it didn't happen or video
I am going to stop shopping at fred meyer, seems like every time I am there, there is some sort of freak in the parking lot acting crazy or waving around a machete!
Something has to give. I'd say let's have a good ole redneck vigilante regiment organized. Clean this mess up real quick like!
Same place I saw a dude jamming out with a bbq grill like it was a xylophone
I was leaving Fred Myers a week ago and a dude was lighting somthing on fire
over the summer there is a man in a wheelchair with his pants down, and a woman bent over giving him a BJ right there in the parking lot. It was on one of the sites, a mother was livid, she had her little girl with her
Those birds and Ducks don't deserve to be mistreated by the bums…That just BOILS my blood that they harm those animals
Dumpster back on fire at the duck pond again

Southern Oregon Scanner LLC
Or, to quote Thoreau in the meditations of Walden (published in 1854), "We need the tonic of wildness."
Oregon was not yet a State when Thoreau noodled about his beloved pond in New England, but I like to imagine him coming now to Roseburg and finding a place for himself by the duck pond to contemplate the transcendence of meth and machetes and the way the stars appear when one has had one's brain extracted by Hitler.