That feeling when you keep seeing egregious errors about something you know almost too much about. This was Neil Storey's experience whenever he was exposed to anything related to Island Records, from television programs to books. Storey spent decades either at Island or with Island in a public relations capacity. As such, he's worked closely with everyone from U2 and Bob Marley to Marianne Faithfull, Steel Pulse, The Buggles, Burning Spear, Tom Waits, and Sparks, among many others.
It took the passing of a musician friend for Story to embark on his multi-volume venture, The Island Book of Records. "It dawned on me that we'd never be able to talk about this or that," says Storey. "A musical generation is slowly dying out. That was the real wakeup call."
Storey began working on The Island Book of Records in earnest in 2007. The volumes focus on Island Records' analog era beginning in 1959, and ending, coincidentally, when the label was sold to Universal in 1989. The volumes number at four (so far) with each one chronicling 100 Island Records releases. The first volume, The Island Book of Records Volume I: 1959-1968, arrives this month via Manchester University Press.
A niche collector's item, The Island Book of Records Volume I: 1959-1968 minutely details each Island release with input from individuals who worked on them firsthand. In between are "pink pages" where Storey sketches unforgettable Island Records characters. These pages give insight into why Island was as impactful as it was with these operators at the helm. Also included is original memorabilia from album covers to tickets, advertisements and much more, primarily from Story's own collection and beautifully designed by Jane Gould.
Meticulously researched and fact checked, The Island Book of Records Volume I: 1959-1968 proves to be a reference book of a time and a culture that Island Records defined. As Storey says, "This kind of forensic overview of a record label's every release has never been attempted before."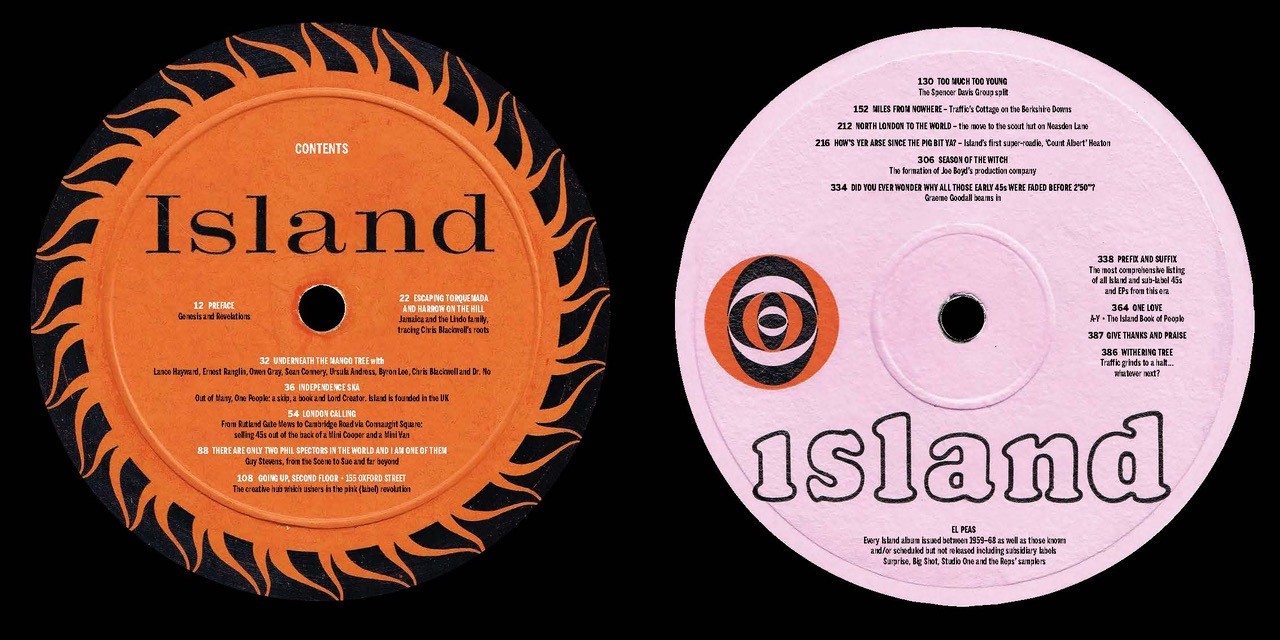 How did you come to be such an expert on Island Records' history?
I joined EMI in 1972 as a very junior member of their salesforce. EMI distributed Island at the time. I began work at Island on June 1, 1974, having been asked to become part of the Island sales team. I progressed through the ranks and remained with Island until the start of 1985, latterly co-running the press office with Rob Partridge.
He and I founded Partridge & Storey in November 1990 with Island corporate and Chris Blackwell as our first PR clients. We actually began the company with none of our clients undertaking interviews. Bob Marley, couldn't and neither Chris Blackwell nor Tom Waits were inclined to. That, so far as Rob and I were concerned, felt like a pretty decent way to start a PR company.
What was your relationship with Chris Blackwell?
For me it was a privilege to work for the company he founded and to be involved with the label for the many years I have been. Chris Blackwell is, without question, one of the most significant figures, globally, in contemporary music over the last century. Without CB, I believe the face of contemporary music would be very different. He nurtured artists, allowed them to grow at their own pace and, above all he put his faith in people.
He trusted us to do the job. He'd probably say something along the lines of, "I never told people what to do, I wanted them to do the best they could." Put another way, one was given a lot of rope with which to hang yourself. But, normally, if you did screw up, you'd be chided (rightly) and then sent back to do whatever it was properly. Trust. Very, very important. In the cut-throat corporate world that is about as rare as hen's teeth.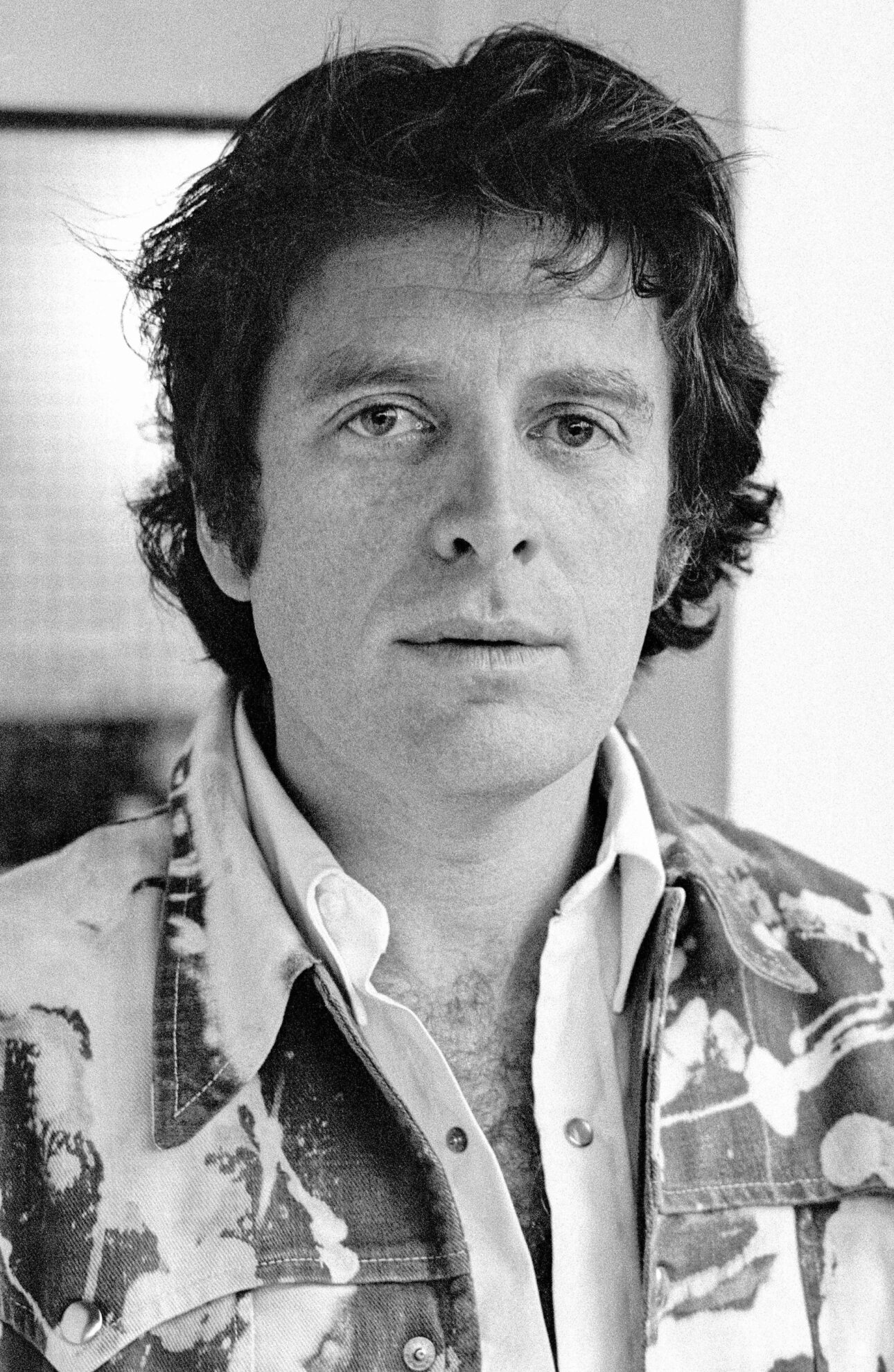 Can you share an anecdote from your time at Island?
I forget exactly when this was, the late 1970s, very early 1980s, when we all began working with Black Uhuru. Probably the most militant reggae band I've ever come across, they made Peter Tosh look fairly harmless and could clear a restaurant just by walking in, taking off their tams and shaking out a considerable mass of dreadlocks. Underneath that outward show of bravado, if you like, the three of them were really nice people. Duckie Simpson especially so.
The first LP did okay but didn't set the world on fire. When the second LP was ready to go, the Island marketing people set their budget accordingly. This was duly passed to Chris Blackwell who immediately summoned the senior marketing chap up to his office whereupon he was asked why the budget for the new Black Uhuru had been set so low? The marketing guy said it hadn't and justified the figure by trotting out sales figures, but CB was having none of that. He put forward a figure which was a huge increase over the figure previously submitted. The marketing guy recoiled and said the figure was way too high and in no way could it be justified. CB insisted and added another 10k to the figure he'd already written down. At which point the marketing guy started to sputter and, once again, began telling the boss it shouldn't be done, the band's sales to date simply didn't warrant it. CB held his hand up and quietly said, "You don't understand. This is my money you'll be spending."
You paint a great picture of key figures, times, scenes, locations, which are threaded throughout the book and do a great job of contextualizing the records and the artists. How did you decide what to include in those "pink pages?"
In a nutshell: they had to be key or pivotal moments, events, people or places. Guy Stevens as one example – Guy was such a key figure, it was a case of asking people about him during that era and then collating it and making sure the text flowed as well as possible. There will be a second Guy feature in Vol 2. since that covers a different era of Guy's involvement with Island (Mott The Hoople/Bronco/Steve Winwood).
"The Traffic Cottage on the Berkshire Downs" is another pivotal part of the whole story. Placing it where it is in the book came down to two things: obviously it had to be after Steve [Winwood] left the SDG [Spencer Davis Group] and before the first Traffic LP was issued. Since we had a big SDG feature, there had to be a bit of breathing space after that so that's how that decision was arrived at.
The "Millie Stops the Traffic" piece came from an old friend of mine who sent me the pictures. I'd no idea the young girl presenting Millie with her flowers was the woman he later married.
Jayne Gould must take all the credit for the design has a very neat trick which is to pin all the spreads onto a wall, sequentially. That way, at a glance, one can see how the ebb and flow of the book is developing. From which it's fairly easy to see where a feature (on the pink pages) should sit.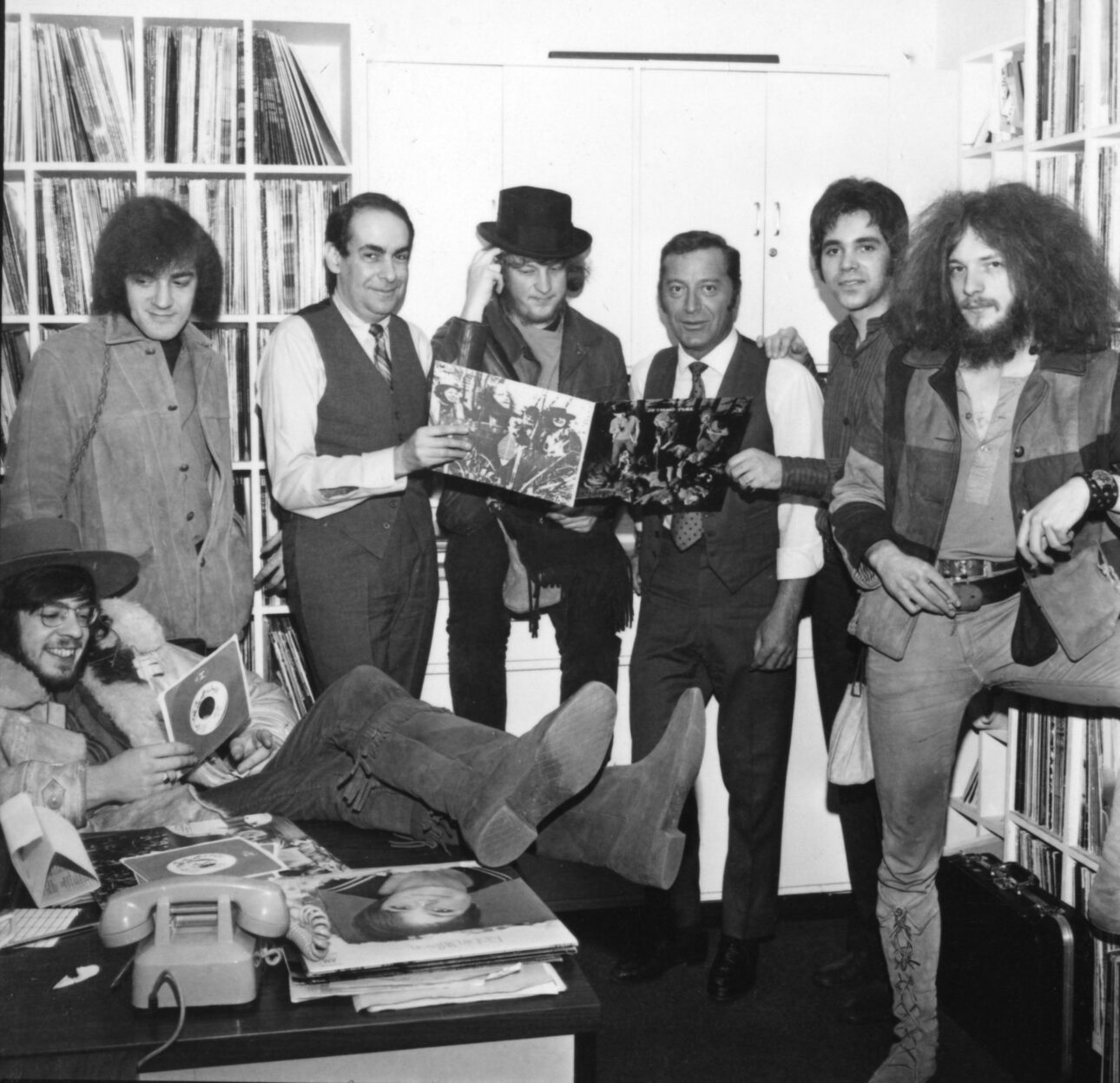 The artifacts similarly contextualize the time and the music. Where are they from and how difficult was it to find them?
The artifacts are, by and large, from my own archive, as is virtually every LP, EP, and 45. There are certain things I don't own but, luckily, there are other collectors around the world who are happy to loan item X or Y, properly credited, for a project such as this.

As one example, there were certain Traffic concert tickets I didn't have, gigs I didn't attend, but I knew someone who did. There are three LPs I'm missing, again a couple of collectors came to the rescue. There was one 45 we needed illustratively which I didn't have, and neither could I afford to buy it. The internet can be a wonderful place – I found someone who owned a copy and yes, he'd be happy to scan it for us.

I've been collecting since I was a teenager and despite moving not just houses, but countries, most of my collection has remained intact. Unhappily, some stuff has been stolen over the years, much of which has proved impossible to replace (early Black Swan 45s are one example and now way out of the reach of my wallet, tickets removed from scrapbooks which I'd lent for exhibition purposes and so on). When this project started in earnest, I had to plug gaps in my collection of old newspapers and magazines.
Who is your intended audience for the Island Book of Records?
I never set out having an audience or target market in mind other than: If I saw this in a bookshop or on a friend's bookshelf, would I like to read it, look through it or buy it and take it home? It's another way of saying the target audience is me, I suppose.

It is precisely the same ethic as when we issued book sets a few years ago that celebrated the musical careers of (for example) the singer Jess Roden or Traffic's woodwind player Chris Wood which married music to hard-back, vinyl-sized books. Those were only limited editions. Since they sold out pretty quickly, I realized people liked what we were coming up with, the level of detail involved and how it was presented. Plus, reviewers wrote some nice things about what we'd done. That gives confidence to one's thinking.

The books are intended as works of reference as well. Not in a stuffy way, but in a factual way. There is more than enough erroneous information out there so far better to do this and do it right and in due course a work exists that can be referred to, as it is accurate.

Island is probably the most collectable and collected label in the world. Those collectors would be among our target audience. Looked at another way, it's also a potted history of album art through the decades.

Anyone who loves music would, I hope, find something within the pages.