Ever wanted to skip down the street even when you're kind of bummed out, or felt the need to put on a happy face when you'd actually prefer to hide from the world under the covers? Tex Crick makes the kind of music to soundtrack such ambivalence — like Donald Fagen playing keys in the dark of night on a Mac DeMarco session while Randy Newman and Harry Nilsson nod from the control room with approving glances.
His second album for DeMarco's Mac's Record Label, Sweet Dreamin', is a breezy, nine-song, 24-minute delight led by Crick's charming piano melodies and wry interpersonal narratives. There's also an elusive sense of time and place woven through the music, colored by Australian native Crick's long tenure living in Tokyo with barely any Japanese language skills.
"We're so used to seeing advertisements and you can't help but read them while you're walking around," he tells SPIN over Zoom. "Here, I have no idea what's going on around me and I'm in my own head a lot of the time, even though I'm outside. In a strange way, it's very, very relaxing. The lifestyle is completely different here. There's no trash cans on the street, and there's funny music being piped in all the time, which I really like. Everything's just a little bit different. It feels like I'm on another planet."
This bemused vibe extends to songs such as "Silly Little Things," which would fit in perfectly in a '70s-era California-set TV sitcom, and "Barefoot Blues," where Crick plays a Hawaiian guitar at the moment he says the words "Hawaiian guitar" out loud. Another highlight is "Mulberry Wine," during which Crick tries to impress a paramour with increasingly outlandish proposals such as buying them an original Picasso right off the walls of a museum ("You deserve the best," he croons).
"I haven't been too good at writing narrative stories in the past, but there are a couple fictitious songs on the record," Crick says. "I love cheap rhymes, where sometimes there's no deeper meaning to the lyrics than that. It can leave you questioning if it really is intentional or if it just sounds good."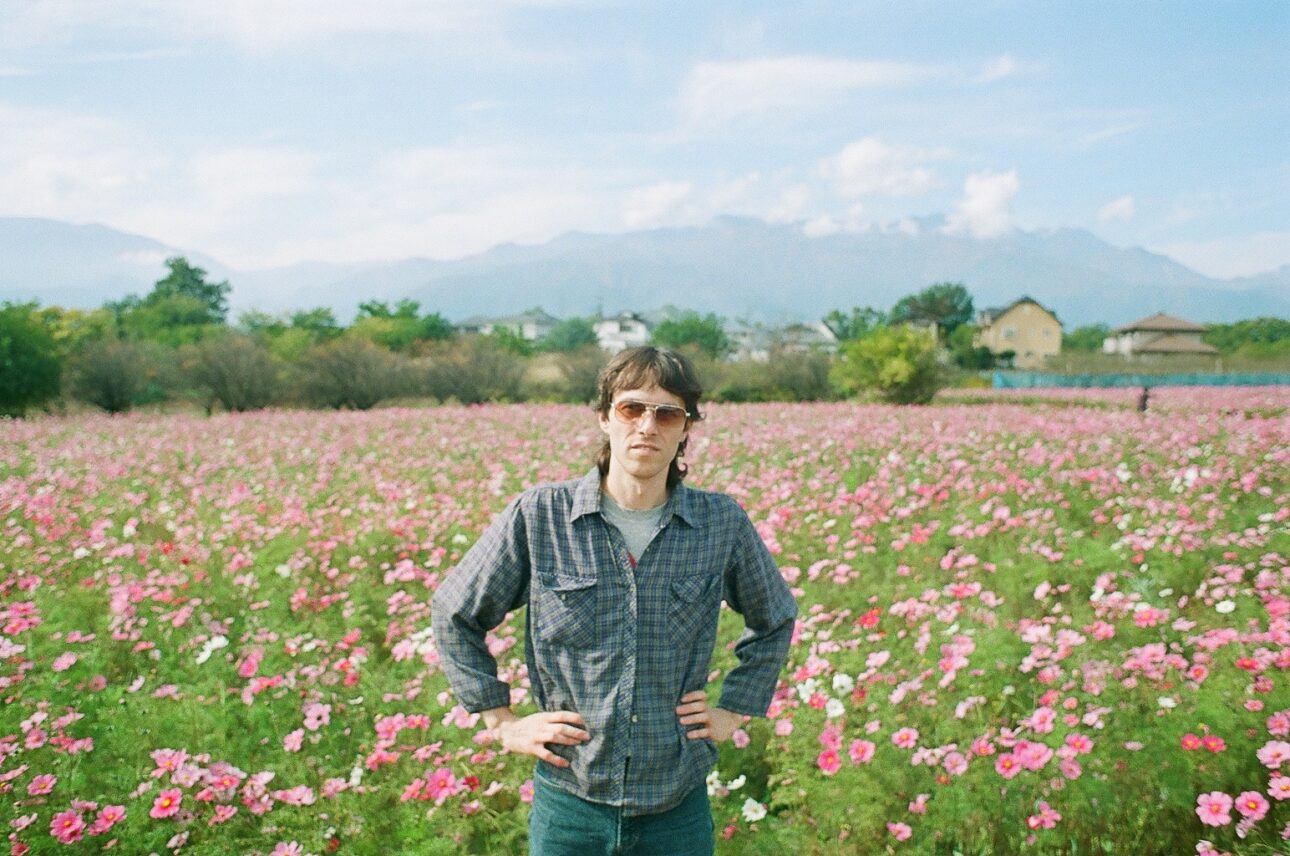 Sweet Dreamin' also benefits from some happy accidents, such as chopsticks falling into a glass of water and producing a sound later captured on "Easy Keepers," and Crick finding a nearly pristine acoustic guitar on the side of the road at the precise moment he needed such an instrument to complete the song "All I'm Dreaming Of."
"I was trying to figure out what was wrong with it, but it looks brand new," Crick marvels of the discovery. "It still had the tag on it and it was in a case. Maybe they were moving or something."
Leaning further into his surroundings, Crick cast two Japanese friends as his imaginary bandmates in the Luke Casey-directed video for "Silly Little Things," which finds them dressed as a lounge act while shooting dice in a seedy industrial area. Crick even made their costumes himself by dyeing white business shirts a shade of green and adding frills. "Like most of my songs, this one is about appreciating those fleeting moments in life — small pleasures that leave a lasting impression," he says.
As for the pros and cons of having DeMarco as his label boss, he says that "he's so chill. Whatever I want to do, he is down to try to make it happen." He's certainly preferable to Crick's supervisor at an Australian grocery store, where the future singer/songwriter once worked cutting vegetables. "I won't mention his name, but he was not nice," he says.
Crick only started performing his own music live since COVID has waned, and he's looking forward to being backed by a band for some yet-to-be-announced shows before the end of the year. Sadly, U.S. gigs will have to wait for now. "I'd like people to know that I want to play America, but it's a long process with visas," he says. "I promise I'll get there eventually."