The first ever magazine to feature the work of now-veteran rock photographer Jimmy Steinfeldt, back in 1985, was, you guessed it, SPIN. He was just starting out, and we printed his photo of George Thorogood, mid-guitar riff, in the middle of a show. George was a star then, kids.
Jimmy's come a long way since then, almost four decades ago.
You could call Steinfeldt a concert photographer, live-action, or a rock and roll profile photographer. His studio photography came later down the road after moving to L.A.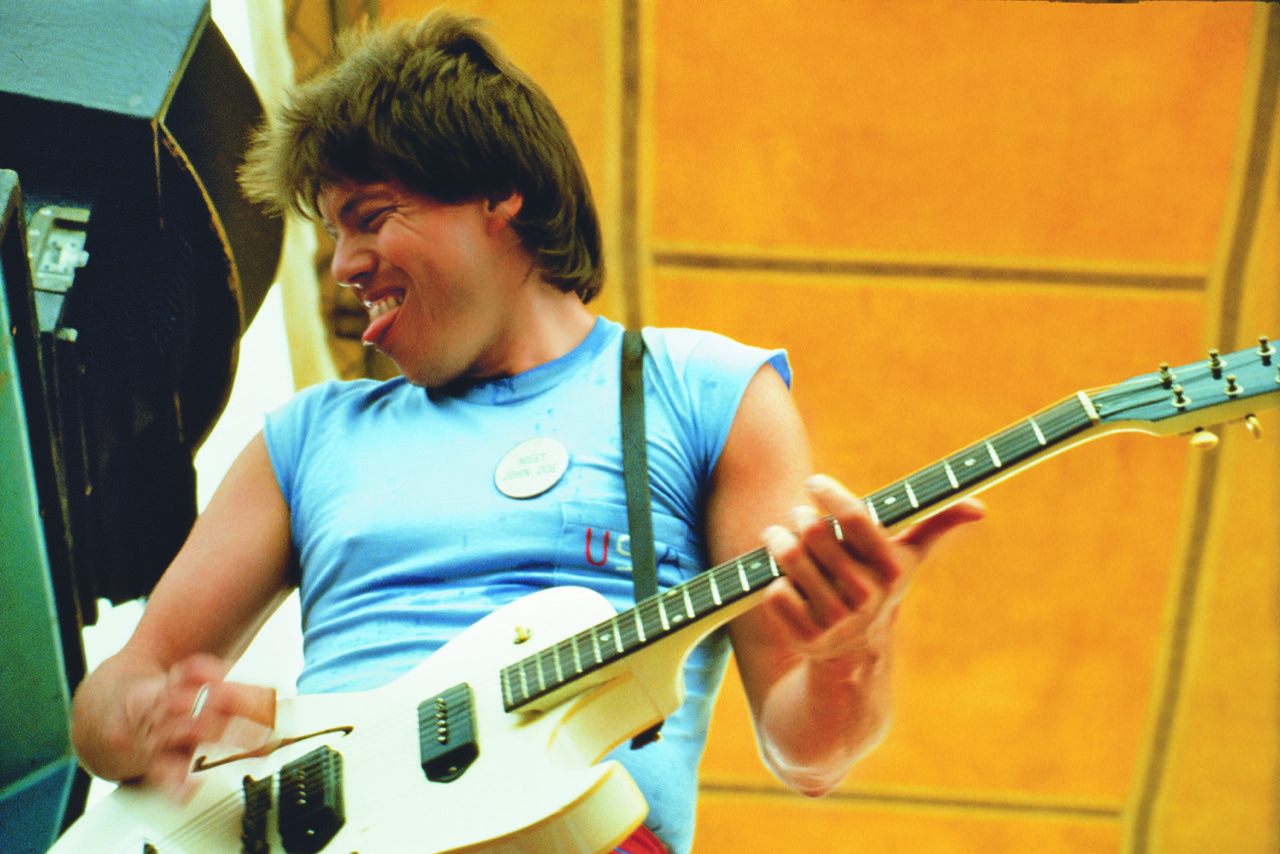 He'd grown up in Minneapolis and in the mid-'80s would frequent First Avenue, where he knew the owner and got a leg up with his hot-ticket free-entry friend deal. He had a natural eye, he loved going to concerts, he loved music, that was his shtick, so after ditching his bachelor's in business management, he hit the rock concert circuit armed with his $100 Minolta camera. With his signature mop of blond curly hair, tinted glasses, and Howard Stern-ish looks, he was recognizable and became known and trusted by the bands he'd shoot. He'd found his yellow brick road, but you had to be some kind of great talent to be shot by him.
He can't recall exactly who his first shoot was, but believes it was ZZ Top, although Stevie Nicks on her solo tour really moved him. It was 1982-83, and he discovered Kodak film that could shoot well in low light. It was a faster film and was a game-changer for him.
He photographed fellow Minneapolite Prince in his early days, going on to shoot basically everyone… Michael Jackson, Madonna, Johnny Cash, Red Hot Chili Peppers, Bowie, Elton John, Bob Dylan. Not many escaped his lens.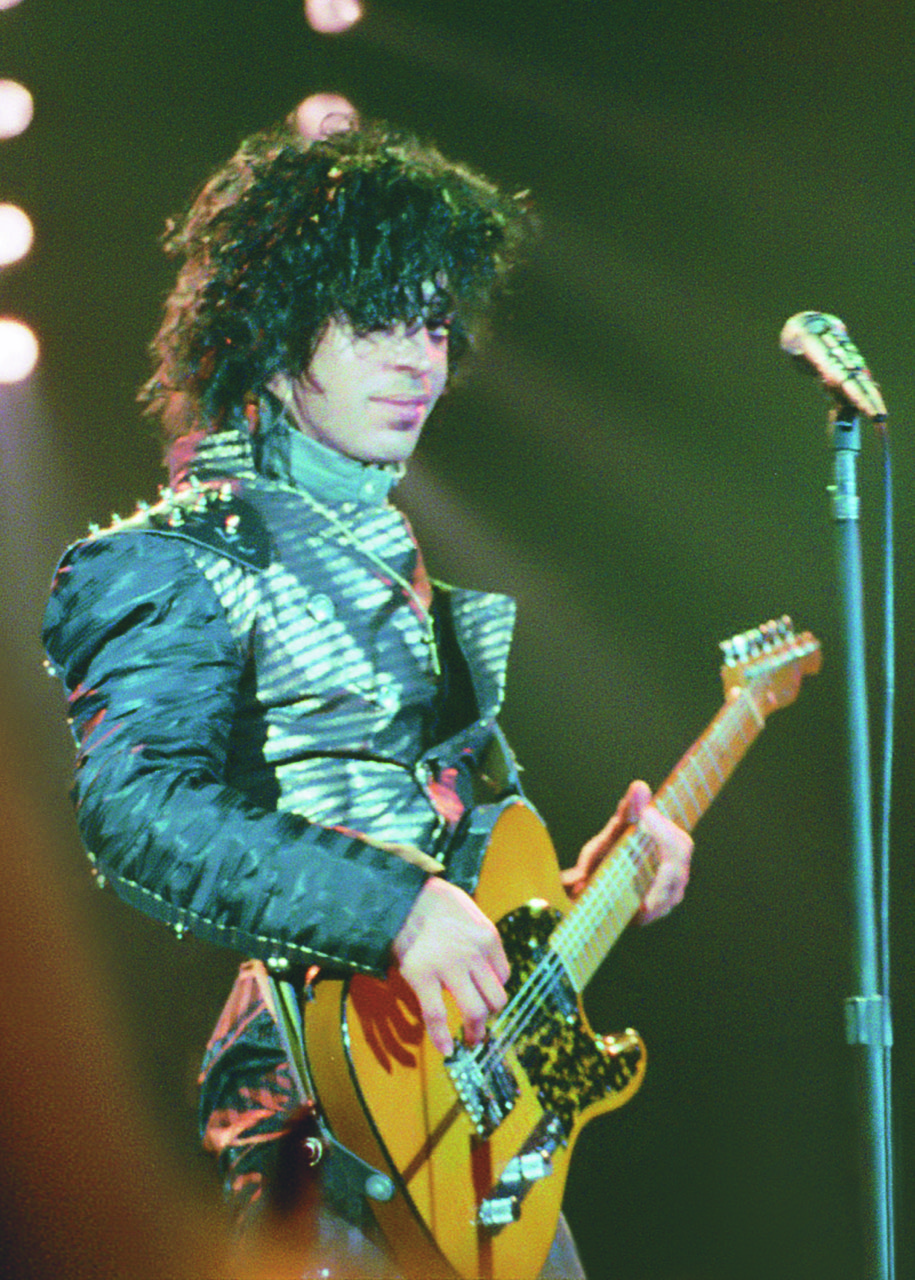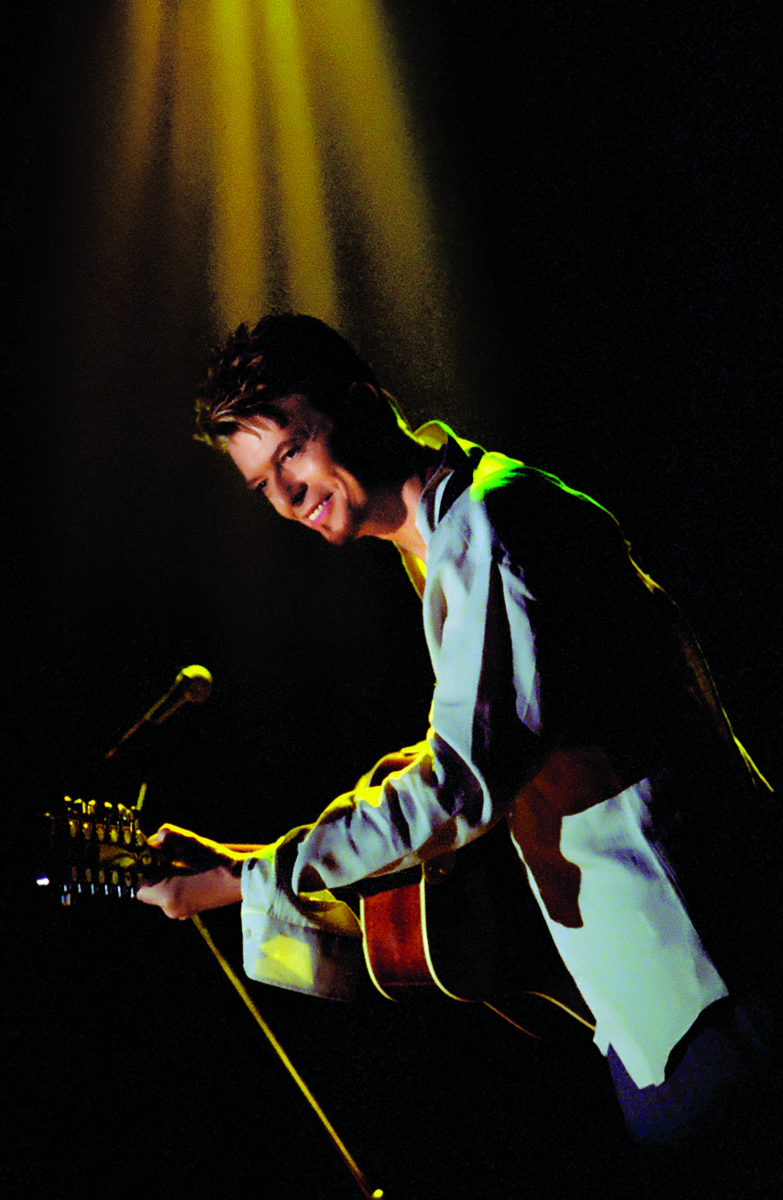 He moved to L.A. in 1996, opening a studio in Culver City before finding a house nestled in Laurel Canyon off Mulholland Drive. Built by a Star Wars producer, it had large windows and epic light, which made for a great studio base.
His photography has graced album covers and many a magazine and pop culture site. In 1998, he won "Photographer of the Year" at the L.A. Music Awards, then won it again in 2007. That's camera royalty right there.
He has published two coffee table books: Rock 'N' Roll Lens Volumes I and II – 30 Years of Music Photography and Stories. He wants people to see his work in tangible photo-form rather than on a screen, and we get it. His photos are available as various size prints on his website.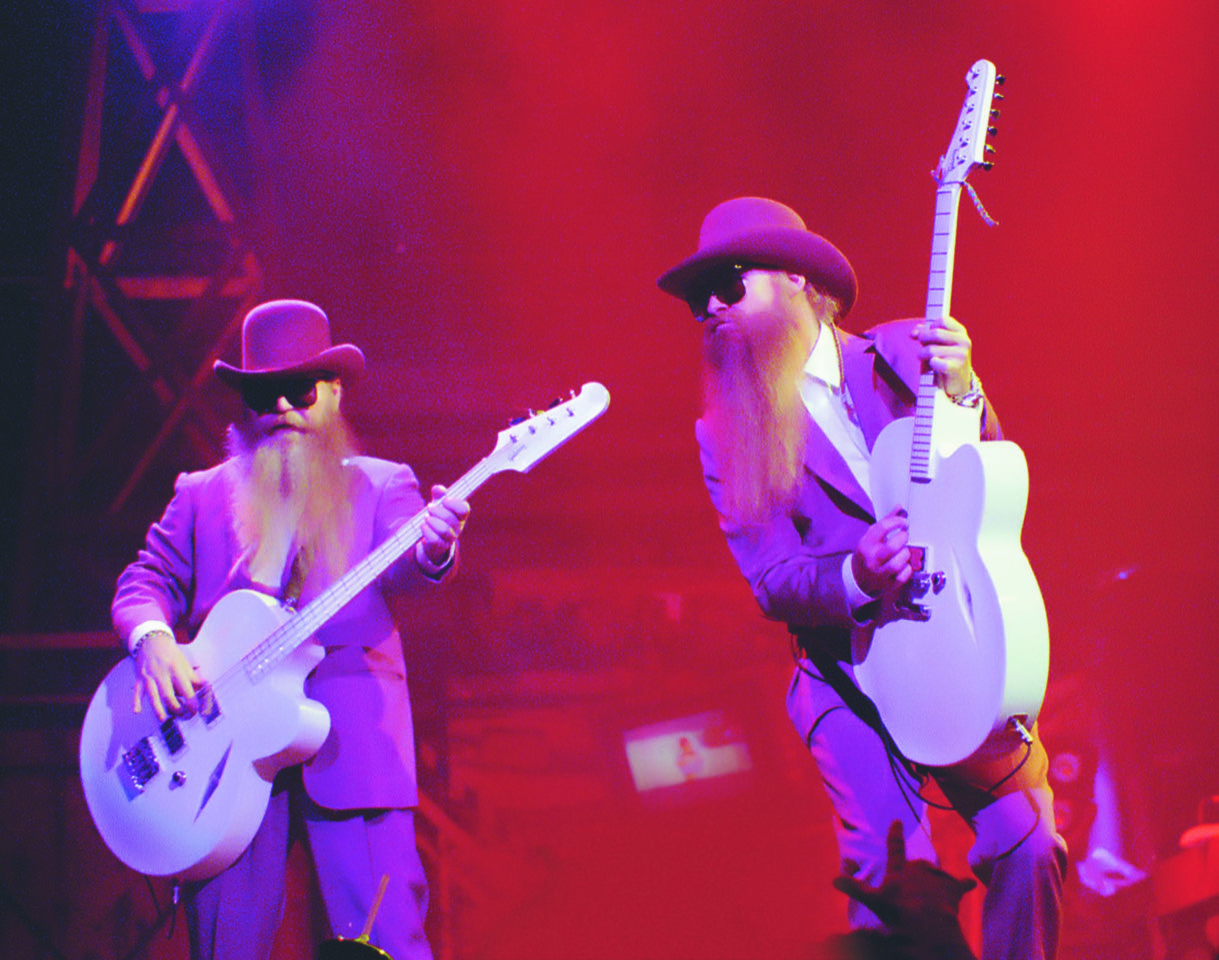 I caught up with him in the desert last week, where he's recently moved and is about to open his new studio in La Quinta near Palm Springs.
Steinfeldt and his longtime friend from "the Prince days," backing singer and female lead in the film Purple Rain, Apollonia, ("who has always been a great advocate") are co-hosting an event there showcasing his work on October 28. The reception and exhibition will include a sale of original shots of major iconic musicians, the (for-now secret) location being provided on the invite.
"Basically this event is the kickoff for my new studio here in the desert," Steinfeldt told me. "The show is invite-only. However, if people RSVP [see below — you can get in too if you want], I will add them to the guest list. I will continue the show after the opening 'til the end of November, by appointment only. "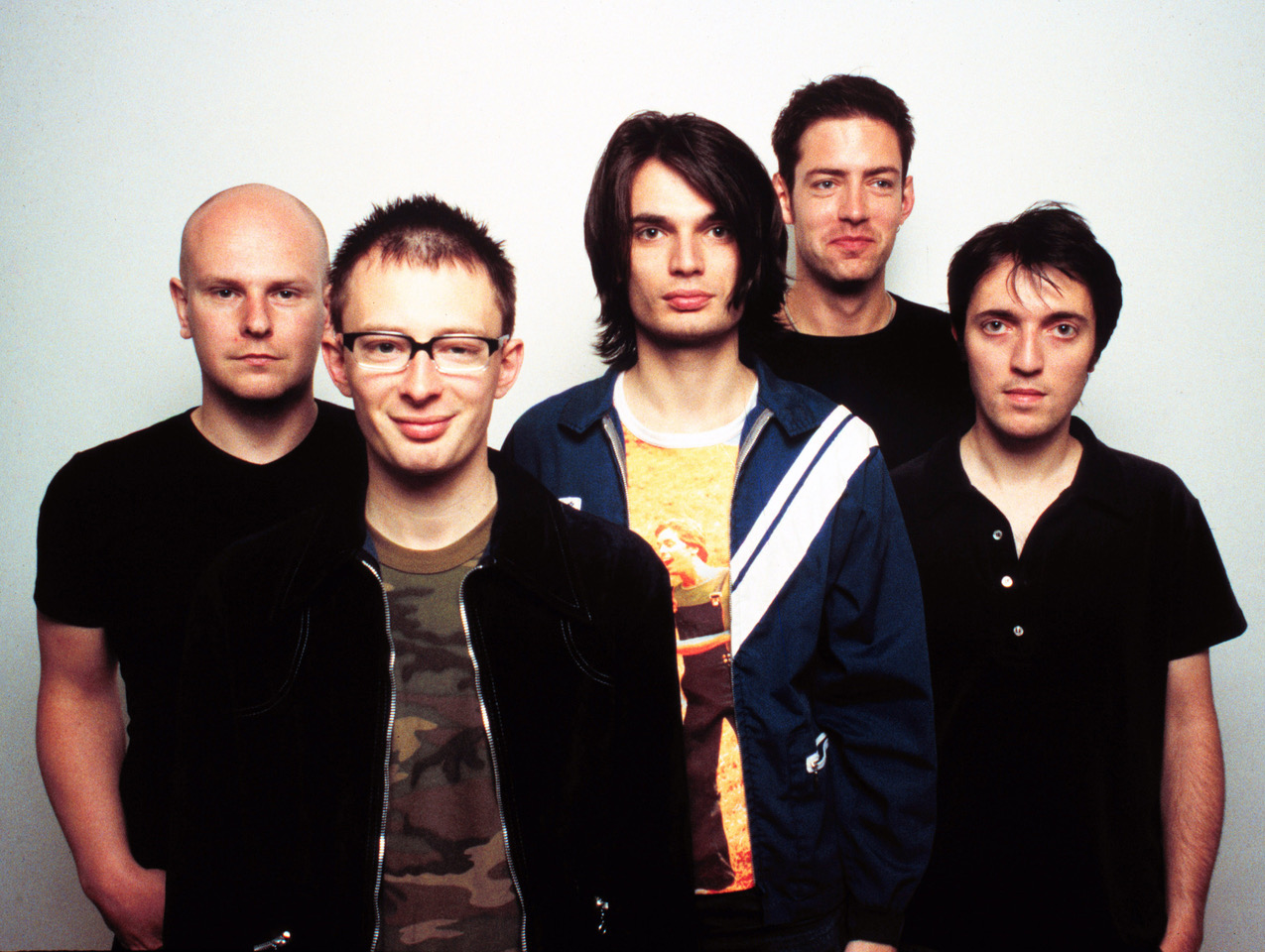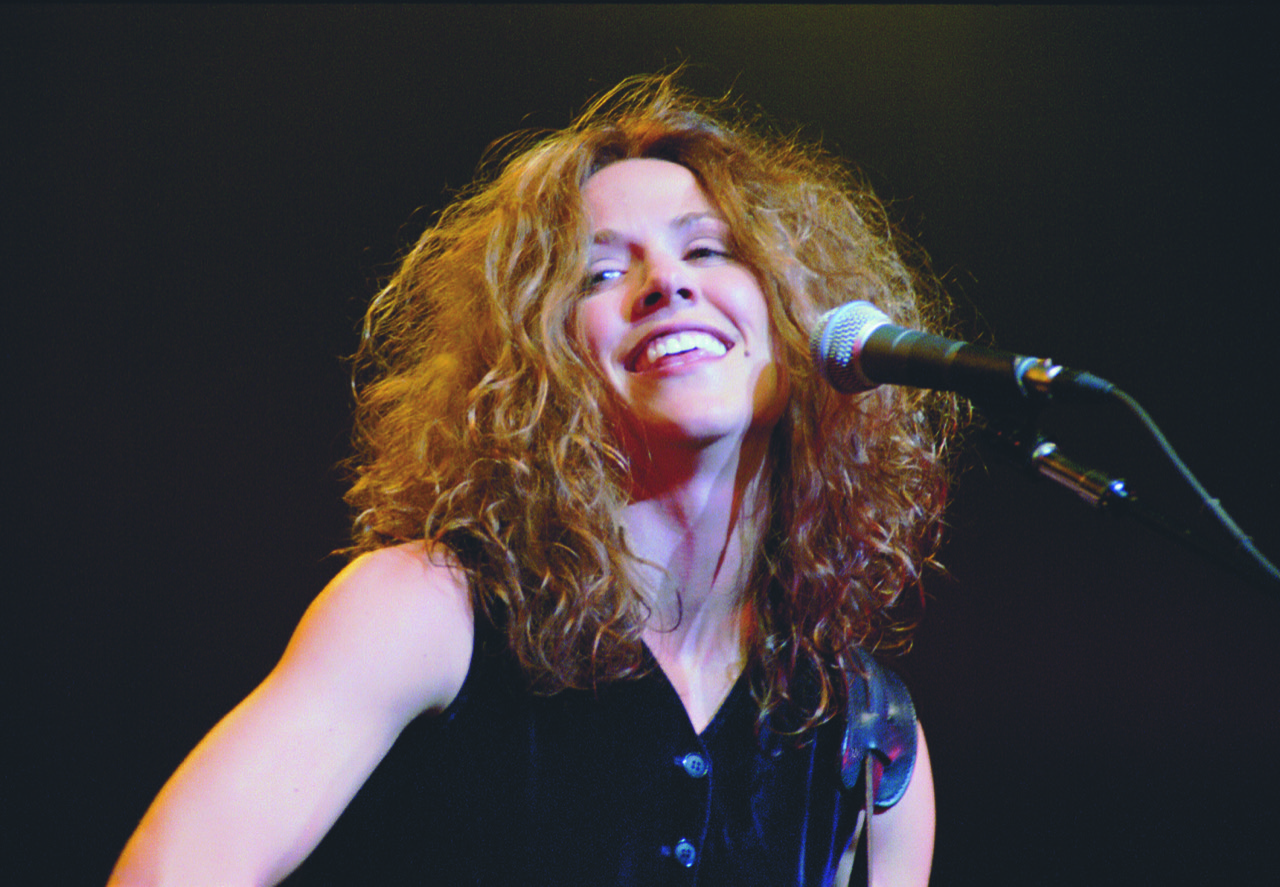 "The pictures are all available on my website. [But] the Radiohead photo and Red Hot Chili Pepper photo, as well as a different Prince photo, Willie Nelson, and also Apollonia are available only at the October 28 show as 1/1 limited-edition prints signed by me, in 20 x 30-inch size."
He says he's working on a third book.
"It is not about music photography, it's about movies! It's called Hitchcock's Shadow — Conversations with The Great Directors. I am interviewing the legends on how they were influenced by my favorite director, Hitchcock. I've interviewed about 15, including Mel Brooks, Peter Bogdanovich, John Woo, Roger Corman, and Mark Rydell. I look forward to adding about 15 more.
"I continue to shoot album covers (if we still call them that) and publicity photos for recording artists and also still do concert photography."
Jimmy Steinfeldt is not slowing down yet.
For the show on October 28 from 4 to 7pm RSVP [email protected] or [email protected]