Perhaps unsurprisingly, closing night Power Trip headliners Tool and Metallica were a study in contrasts, making for a somewhat disjointed experience yesterday (Oct. 8) at Empire Polo Field in Indio, Ca., following performances by Iron Maiden, Guns N' Roses, Judas Priest, and AC/DC.
From the beginning, Tool's appearance on the bill felt like "one of these things is not like the others." The Maynard James Keenan-led band has never fit in a tidy box in terms of genre or stage presence, leaving it little in common with Power Trip's fellow headliners. While Tool's booking could be understood as an effort to drive a slightly younger (Tool was the only '90s band) and different group of fans to purchase tickets, it resulted in a performance that conflicted with the positive vibes and sense of community fostered so nicely by every other part of the weekend.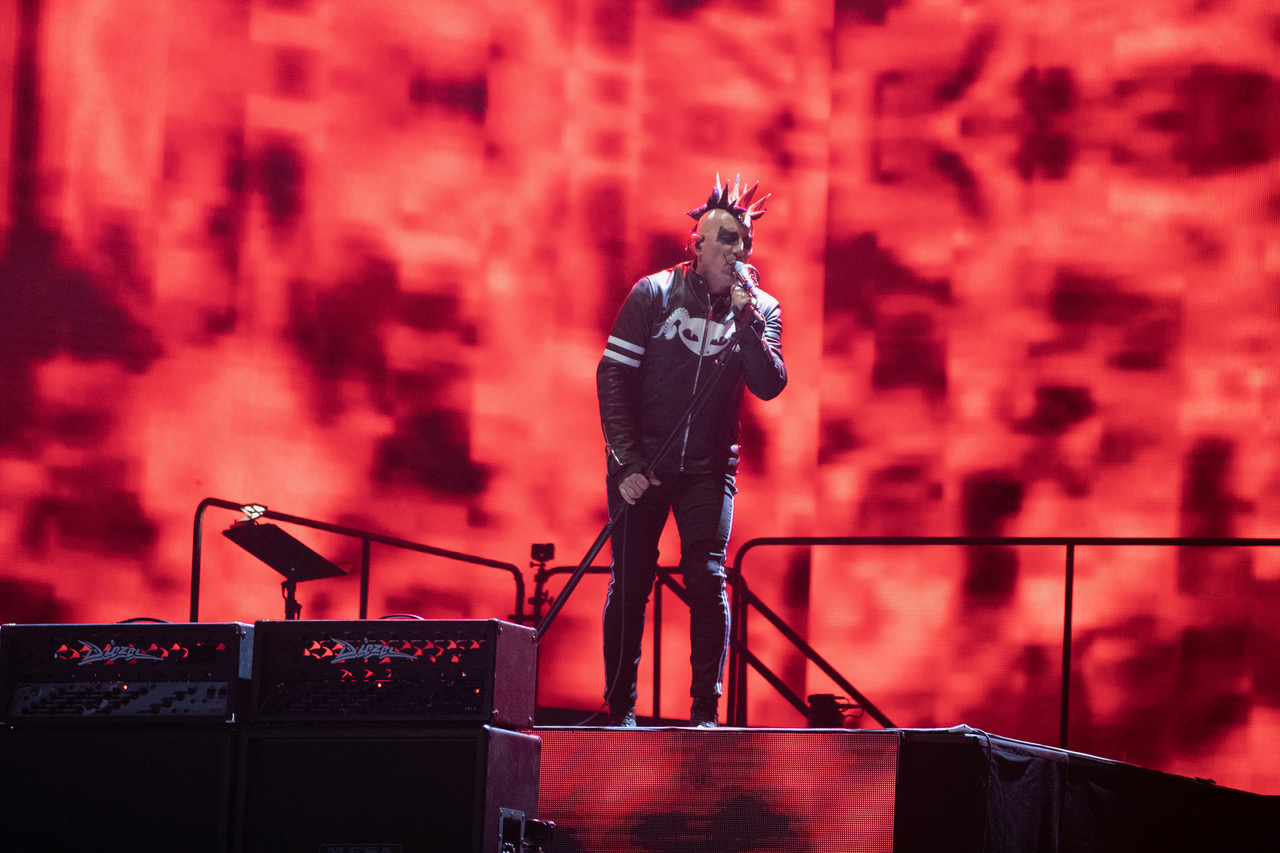 Let's be clear: Tool played a terrific set for Tool fans, but the band/fan connection was lacking. It was even apparent in the visuals, which never showed any close-ups of the band members or their instruments. Instead, the screens flashed deep and sometimes disturbing images, while the side screens remained fixed the entire time on a wide-angle shot of the stage. The unfamiliar were thus left even further in the dark by an approach seemingly designed to make them squirm.
Musically, the focus was on expansive tracks such as "Jambi," "The Pot," and "Fear Inoculum." Keenan was effective with both his softer, meandering singing and his forceful shouts, with drummer Danny Carey unfurling his signature tom-heavy rolls and guitarist Adam Jones impressing with his inventive riffs. Highlights included "Forty-Six & 2," "Stinkfist," and closer "Ænema," but overall, this was a great performance by a band which was woefully miscast and off-brand amid the larger Power Trip experience.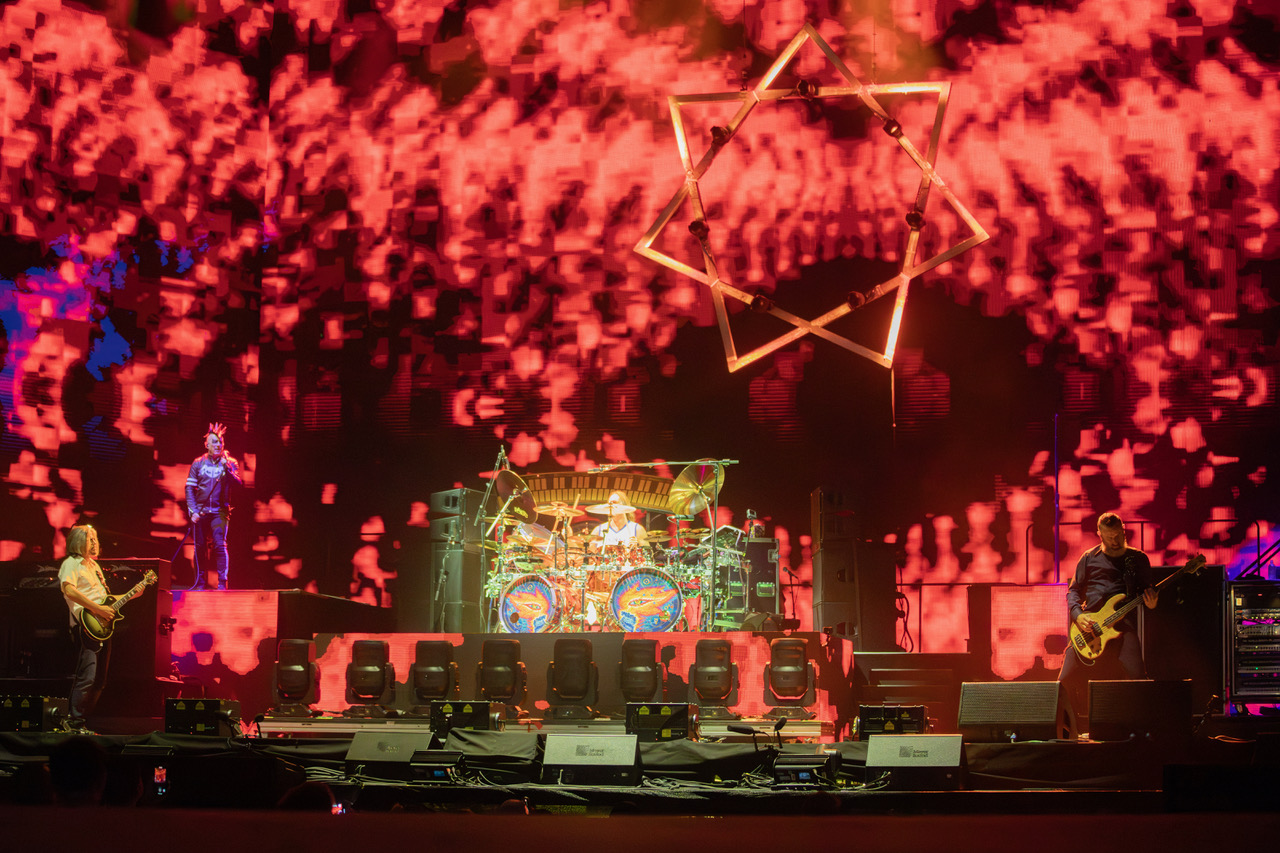 On the other hand, Metallica was the perfect choice for the challenging Sunday closer spot. Lead singer James Hetfield continually engaged with the crowd and both he and bassist Robert Trujillo embraced the historic nature of the festival. "We got to see our heroes this weekend. We were right down front headbanging with that guy," he told the crowd, pointing to a fan in the crowd below.
The band's two-hour set was tight and filled with well-known anthems such as "Creeping Death" and "For Whom the Bell Tolls," and Lars Ulrich's bass drum consistently reverberated throughout the desert. Hetfield paid tribute to late bassist Cliff Burton as the band went into "Orion." "We miss you Cliffie," he said, looking skyward.
Proving its members were indeed human, Trujillo and lead guitarist Kirk Hammett improvised a jam they called "Funk in the Desert" at one point, and Hammett later had to stop and restart "Nothing Else Matters" after he flubbed the beginning. "You know, it's really hot in the desert," he joked.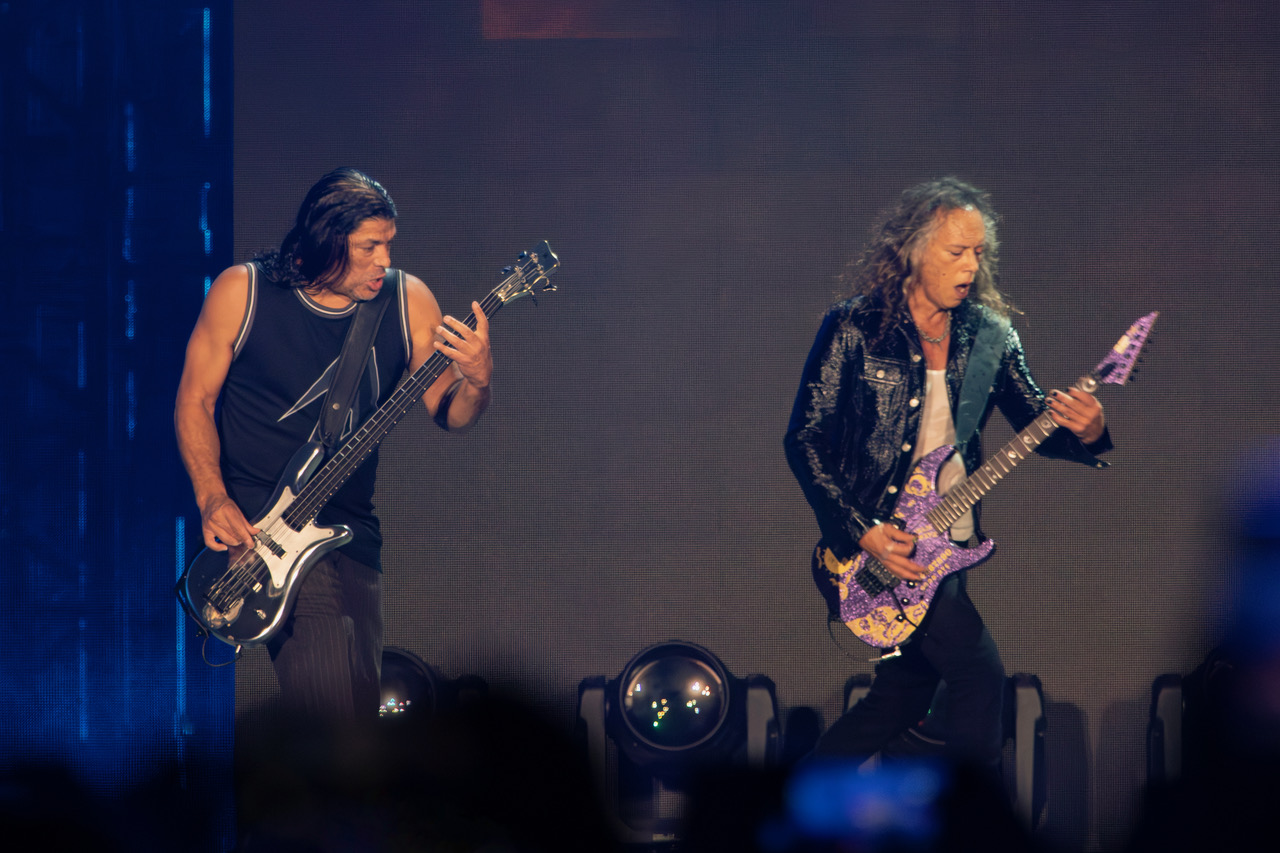 "What song do you want to hear?" Hetfield asked the crowd late in the set. "C'mon, I'm a 60-year-old deaf musician – I need your answer louder," he joked before Metallica delivered a final triple hit with "Seek & Destroy," "One," and "Master of Puppets." "My friends of the desert – did you have a great weekend or what?," he exclaimed as fireworks burst above the stage. Power Trip may have been a one-time-only metal extravaganza, but it won't soon be forgotten by those who still love to rock. In the immortal words of AC/DC's Brian Johnson – we salute you.