Unlike many social media stars who leverage massive followings to achieve overnight success in entertainment, Petey didn't get into music due to his TikTok fame. Though the singer-songwriter, who grew up in Chicago's north suburbs, went viral on the platform with hilarious and outlandish videos, his sights were set on creating invigorating emo-pop long before fans started scrolling his witty videos. Still, as he tells SPIN from his new home of Los Angeles, the leap from working "9 to 5 minimum wage gigs" in places like corporate mailrooms to releasing and touring two albums "happened in a really interesting way."
Though he'd previously played drums in Chicago-based indie band Young Jesus, the now 33-year-old musician didn't start writing songs until his late 20s. At first, he used his songwriting as a means to escape his mundane work life. Following a recording session in a friend's studio, his hobby soon became his road to a new profession. Once Petey completed his new batch of songs, on a whim, he sent his new songs (via SoundCloud link) to L.A.-based indie label, Terrible Records through an Instagram direct message. "They wanted to meet up and chat the next day," Petey says. "[Label co-founder Ethan Silverman] responded to the songs within like five minutes." He met Silverman the following week, and a few months later, a record deal was in place.
"It was kind of funny just how easy it was," he says. "But then COVID happened like the day after." Petey spent his time during the lockdown recording the songs that would eventually become his debut Lean Into Life.
It was also during that time that he started creating and sharing absurd content on TikTok (one of his recent posts features him playing multiple characters fighting over the quality of their bird calls), a decision that has grown his social media to over 1.5 million followers.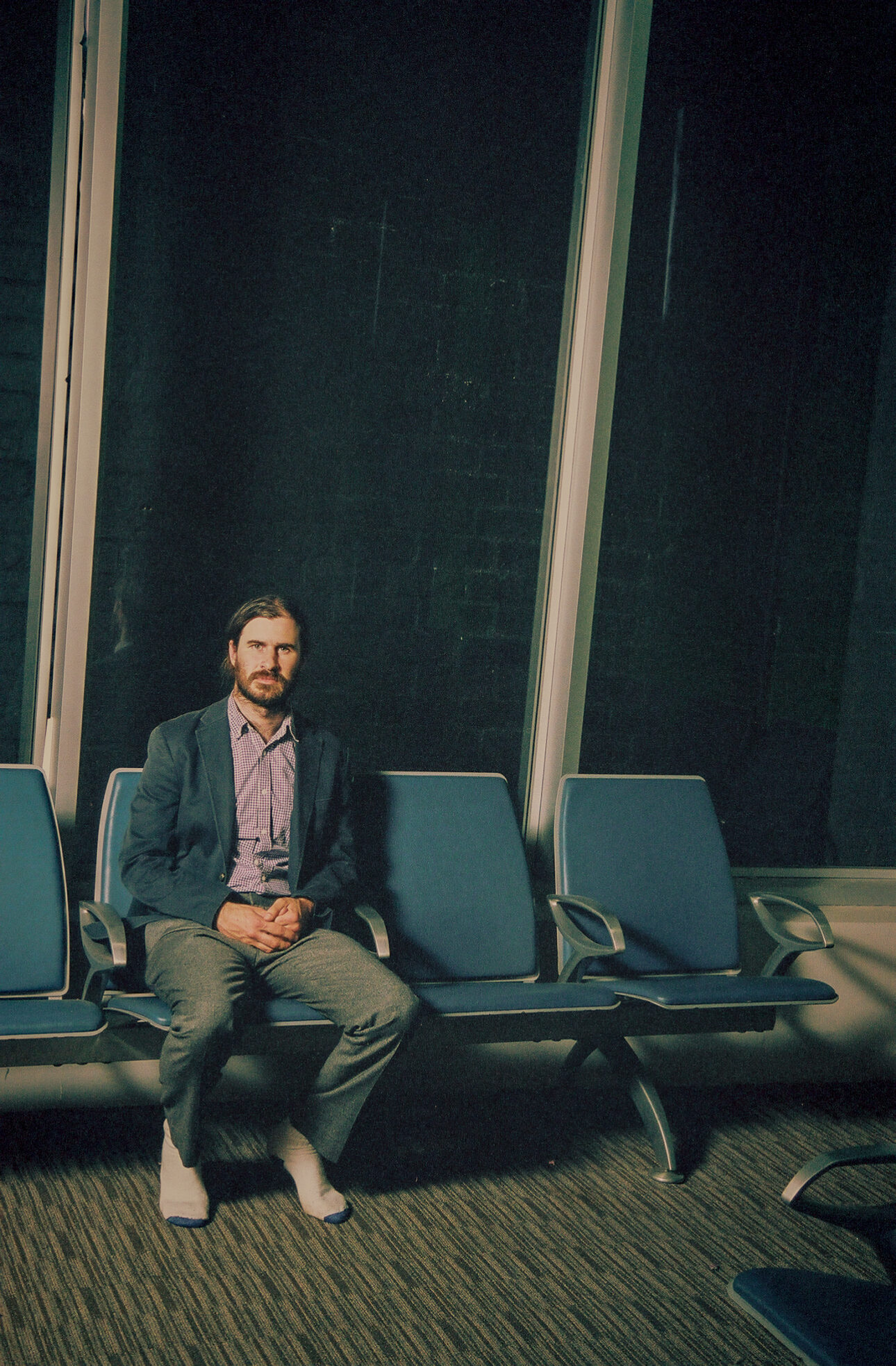 "I had the record deal in place but without music ready for it yet," Petey says. "It took another year before we put the album out." Instead of waiting around while his music career was on pause due to COVID, or going back to the minutiae of his previous gigs, he decided to focus his creativity on content for TikTok. "A lot of people thought I got this huge following and now I'm trying to make music, but it was music that kicked the whole thing off. The record deal is what gave me the space to build up both worlds simultaneously."
Petey's sound, the one threading together his latest release, USA, can be described as electro-indie pop with an emo slant. It's a denotation he agrees with since he says his sound is a combination of "all the genres I've ever loved" which spans from indie rock, to pop punk and EDM.
"I grew up listening to Fall Out Boy and The Academy Is…, then in high school, I was obsessed with Death Cab for Cutie and The Postal Service, and that later evolved into listening to LCD Soundsystem," he says. "I ended up combining everything I've ever liked but the songwriting shows my unique voice and is the thing that's true to me. That's what ties it all together."
The album opener "I'll Wait" reflects the desire to create songs that are meant to be heard from a stage. It flows in slowly with echoing guitar chords before spiraling into a high-energy aggressive strumming and clashing percussion. "Did I Mention I'm Sorry" follows the same live music formula, this time with subdued vocals over drum machines and slowly climbing synths. In it, Petey admits, "I dunno why I said that I was being sarcastic /Tryna make you feel bad a childish tactic." The entire album plays out this way, combining earnest lyrics with a combative sound. "Those rock-forward songs remind me of seeing Say Anything when I was 16 years old," Petey says. "I feel like they are the most fun to play."
Now, Petey's excited for "a full year of touring" and looking forward to playing USA live. "The shows are so fun," he says. "The energy in the audience makes it a fun experience it's such a special night."
Outside of touring, he also has plans to surprisingly, stay offline. "I'd like to hike around, and swim in the ocean," he says. "People think I am super online, but I'm not online at all. I got logged out of TikTok a month and a half ago and I haven't asked my manager what the password is."
Despite choosing airplane mode hikes over endless social media scrolling, Petey is still happy that his online presence has led fans to his music.
"The internet is a way for me to do my job and not really for my enjoyment," he says. "I've never been an internet kid but I'm informed by internet culture and that helps."