Route 66 proved to be an essential element for Grace Potter's fifth and most-recent album, Mother Road, which is named after the historic highway. Summer of 2021, the three-time Grammy-nominated Potter found herself crisscrossing the country from her adopted home in California's Topanga Canyon to her native state of Vermont.
These road trips came after Potter went through a miscarriage and ensuant clinical depression. What Route 66 gave her was essential stories and memories, which she scribbled on postcards and motel room notepads. These are the building blocks of Mother Road, released in August, Potter's most personal album to date.
Since Mother Road's release this summer, Potter has returned to the road, this time on tour. The only date missing is at her own Grand Point North, the festival she founded in Vermont, which has been on hiatus since 2019. Whether on the road or at home, Potter provides her essential must-haves from burning palo santo ("holy wood") to airbrush spray leg makeup.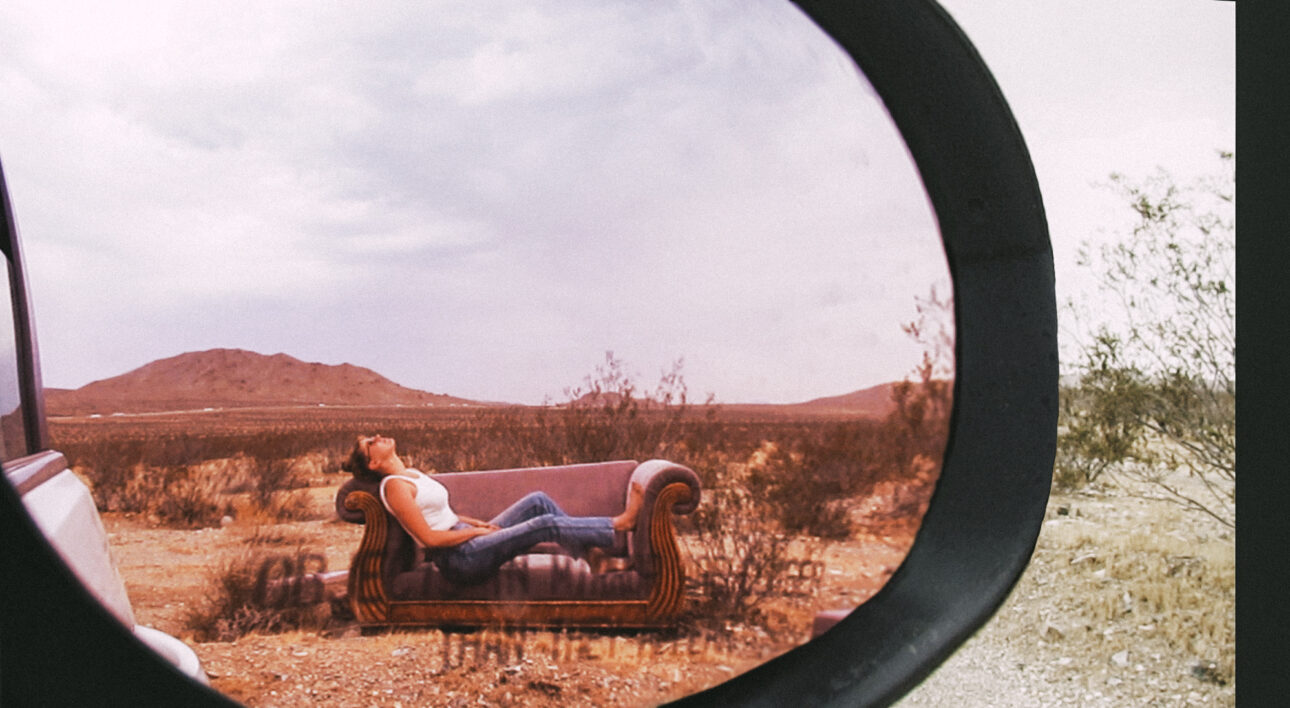 Tweezerman tweezers
I use these bitties for everything from tightening the screws in my glasses, to cleaning out the gunk in my guitars, to pulling ticks off my dog. (My eyebrows are the least of my problems.)
Adobe Editing Suite
I love editing my own videos, press photos and posters. I work in Premiere Pro mostly. If this whole rock 'n' roll thing doesn't work out, I've got a plan.
Best fitting jeans I've ever found. The denim is this thick, rigid, organic Japanese cotton. They're expensive as shit, but I'll buy 'em again when they finally bust.
BioFreeze
I roll this on my temples to help me wake up in the morning and on my neck at night after head-banging for two hours straight. 
I've had it for 10 years and it's still too small. I found it at a flea market near Oklahoma City with the tags still on and a soft fur vest that snaps inside that I use as a pillow on planes.
This is my ride-or-die backpack. I had a smaller version, but then Brittney Spencer hipped me to this bigger, vegan leather version and I've never looked back.
Fuji X100T Camera
I bought it from a used camera shop in Switzerland on tour. It's got a fixed lens, which limits the range of what it can capture, but hey – I'm a single-minded voyeur, and I suppose my Fuji is too.
Easy drugstore version of the fancy stuff…but WAY better. I use a broad assortment of shades when I need to give my un-showered ass a perfect "sun-kissed-dirty-bird" patina.
Spanx One-Piece Bathing Suit
This lil' thang kept me from getting arrested for public indecency when I took off all my clothes in the middle of a concert when a monsoon hit NYC last month.
Palo Santo
A lot of venues and hotels I occupy on tour hold a stale energy. I burn palo santo upon entry to let the soul-suckers know mama's home.
Honorable Mention: Tula Skin Primer
Best combination of skincare and makeup I've ever tried. It goes on like a serum, but acts like a sunscreen, primer, and foundation all at once. I don't need much more than this. (But I can also layer makeup on top of it, sweat, cry…it never lets me down.)