The imaginatively named Akira Galaxy (it turns out to be her real name!) was born in Seattle, Washington 24 years ago, a time when the ghosts of grunge sailed through the city, their music not gone nor forgotten but not really present any more, as such. So she would never have experienced the anomaly of an otherwise kind of sleepy (in a good way), nice, northwestern port town, nearer Alaska than anywhere particularly exciting, as the center of the pop culture world.
She currently lives in Los Angeles, where she most definitely is experiencing being at the center of the pop culture world. She's camera-ready too, as her very professional Instagram account, with about 40,000 followers, attests, and her cinematic, black and white video for her single "Teardrop," shot in Paris and released in the spring, reinforces. It was only in March that she released her first single, "Virtual Eyes" (she has an eye theme, clearly).




Akira has a sultry, husky voice, which is almost a surprise at her age and from looking at her, but it's a beautiful and emotive voice and evokes an older, much older, sense of the world than you'd expect. She is about to release her first EP, titled What's Inside You, later this fall, which she describes as merging "rock 'n' roll edge with synth gestures reminiscent of '80s dream pop."
She says she most admires Fleetwood Mac, Karen O, Leonard Cohen, and Thom Yorke, "anyone who lives and breathes through their art. And where there's a deep evolution from project to project that coincides with the changes in their lives." That eclectic grouping as inspiration would definitely get you to dream pop.


Should we know you?
Yes, especially if you like ethereal, dream-like music.


Tell us three things about yourself that are important.
1. I take mime class consistently, inspired by Bowie's expression of movement. It's important to express emotion and intention through every song while performing.
2. The Wizard of Oz is my comfort movie and subconsciously a bit of an inspiration. I was in a play in Seattle as one of the munchkins when I was 3 years old.
3. I read at least three poetry books a week.


Tell us something that's embarrassing.
When I was 10, I had 60-plus posters of Justin Bieber on my bedroom walls.


You have perhaps the greatest name in all of music history — how did you come up with it?
Thank you! It's actually my first and middle name. My parents' first date was seeing the Japanese anime film Akira, and then the Galaxy came from my mom's love for anything space-related. Plus, Moon Unit was already taken.


How would you classify your music?
It's under the umbrella of indie rock with ethereal and stargaze elements. I write all the songs on guitar then when recording I lean into experimentation with reverb pedals and shimmer-like, bright sounds.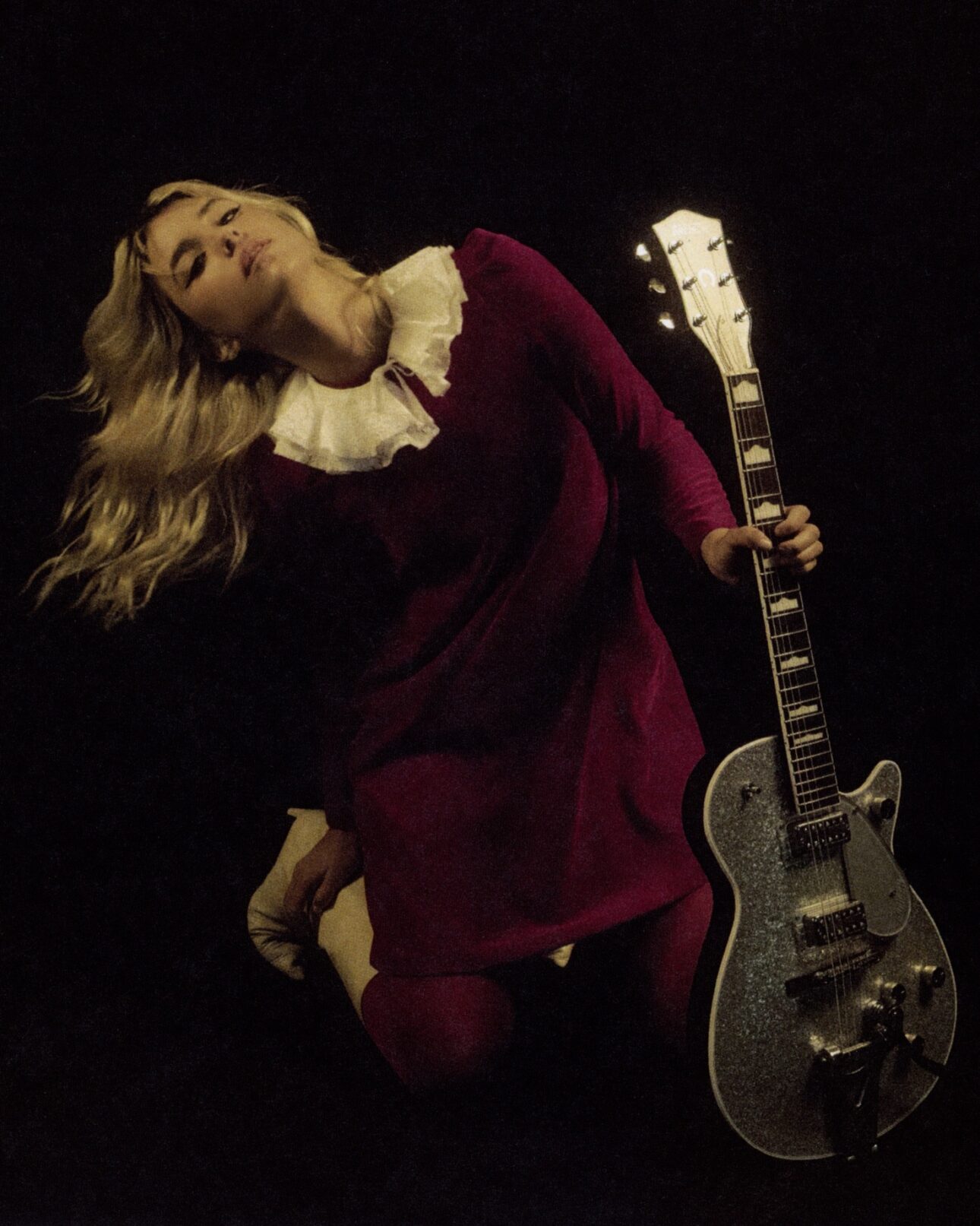 Who's your biggest influence?
Thom Yorke for music and Larry David for life.


Who's your smallest influence?
The Judas Priest record Rocka Rolla. It was one of the first records I learned on guitar from my metalhead teacher when I was 17 and definitely played a big role in my development.


Who's the most exciting musician in 2023 (besides you)?
The first person who comes to mind is Grian Chatten. His new solo record blew me away. I love the minimalism and the way each instrument weaves in and out of each other when the time is right.


Do you believe in magic or God, or both?
I think magic is God and God is magic. I've never associated with a religion, but I think both coexist when you're channeling something that feels greater than you could really put into words. It's the unknown. It's something I feel when writing and performing.


Where can we hear your music?
All streaming platforms, and vinyl is coming soon!