If you walk into the right barbershop in Jakarta, Indonesia, you can expect to be transported back to the mood of a heaving, sweaty underground club from any Western city in the 1990s. It is one of the few regular spots in the city that plays host to Grrrl Gang, Indonesia's most exciting new band, and crowds can reach into the hundreds.
Anthems like "Blue Stained Lips" and "Cool Girl," with their spiky, punk-ish guitars, slacker, disaffected vocals and hooky, insistent melodies, file them somewhere between the twinkling pop of The Vaselines and the prickly attitude of Bikini Kill. There may not be a long history of bands like Grrrl Gang in Jakarta, and the opportunities to play hometown gigs may be limited, but the band isn't deterred.
"It's kind of hard to get the permit for live music here in Jakarta," explains Akbar Rumandung, Grrrl Gang's bassist over Zoom. "So, we often play in our friends' living room, or we play in a coffee shop or at one of the local barbershops, where there is always a chance the police will come knocking on the door and shut down the show. But it is what it is because there are not a lot of venues to play here."
It is a glimpse of the reality of Grrrl Gang's enterprising rise, which has taken the Jakarta-based trio to the point that they are releasing their debut album Spunky! through Kill Rock Stars on Sept. 22. Against an infrastructure that shows little interest in supporting them, Grrrl Gang have carved their own niche in their home nation, with their goal now to prove that Indonesian alternative rock music can rub shoulders with the world's elite.
The band, completed by vocalist Angeeta Sentana and guitarist Edo Alventa, met while studying in Yogyakarta in 2016, relocating to the capital a few years later. They bonded over a shared love of Sleater-Kinney, Alvvays and Charly Bliss, and started to play live for friends.
Shows in Jakarta might be limited in scale, but the Southeast Asia live music circuit is extensive. With the help of merchandise sales, Grrrl Gang was soon able to play shows internationally – Singapore, Malaysia, Thailand, Philippines – and the enthusiasm of those crowds catalyzed their early dream pop tendencies into the more compressed, high-energy zeal that is heard on Spunky!
The heady enthusiasm of their sound, though, does not conceal the very real personal writing style of Sentana. On "Better Than Life," she sings, "I feel caged in my body/I've been flirting with death/Just to see what it has to offer."
"It feels really nerve-wracking," she admits, referring to how much of her own life she has incorporated into the album. "I think exposed is the word to describe it, these are themes that I have personally experienced with my mental health. Especially in Indonesia, the topic of mental health is still stigmatized, so that is scary."
Whether it is in challenging local taboos or supporting their own community of peers, Grrrl Gang represents the Indonesia of the future that they wish for. With little support available from a government level, the band has taken it upon themselves to organize tours for their peers, such as the indie rock trio Sobs from Singapore and the Manila garage band Ourselves the Elves.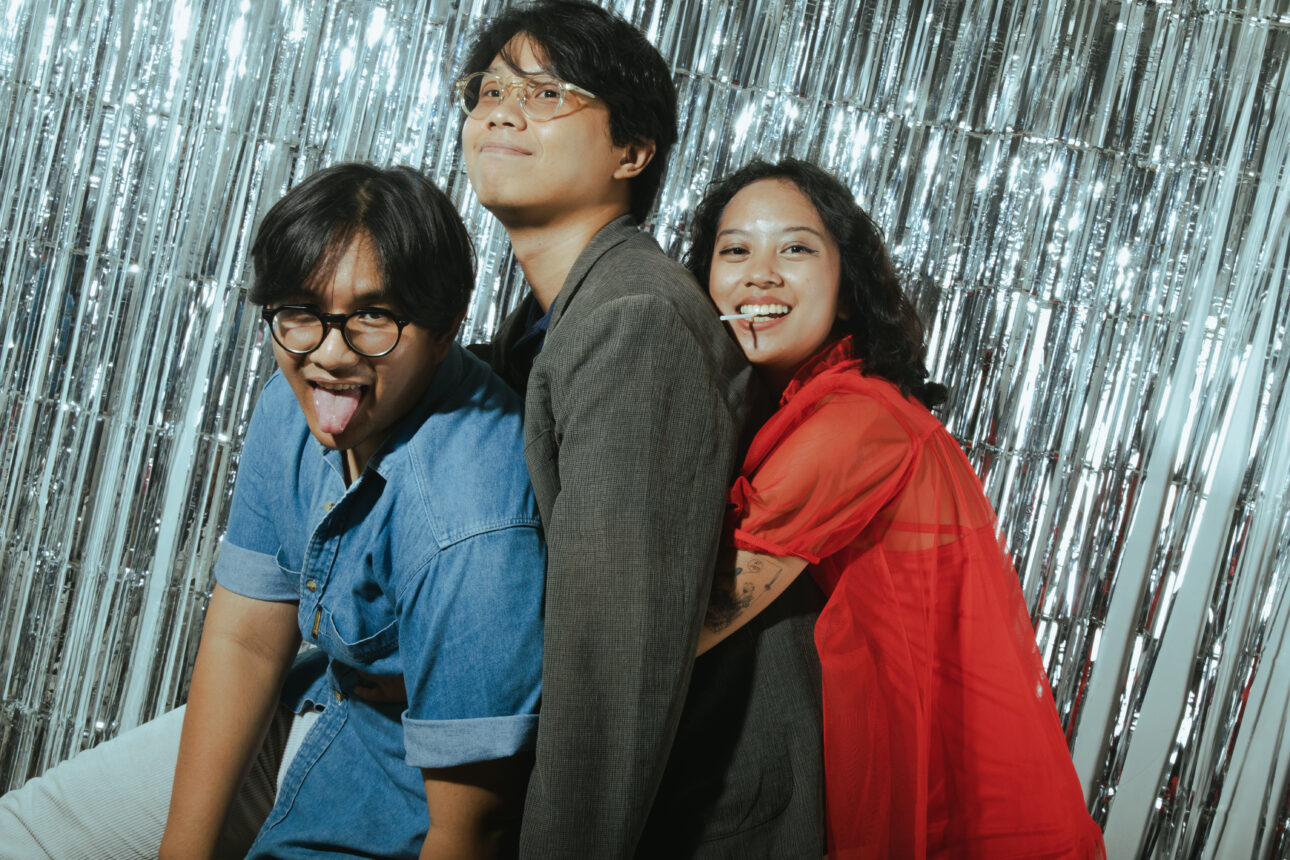 The more that people hear Grrrl Gang's addictive music, the more possibilities will continue to open up for them. A major slot at SXSW Sydney is booked for October, ahead of their most extensive international tour to date, with the band setting their eyes on the major stages in Japan, the U.S. and beyond. If the recent global domination of K-pop has shown us anything about the current state of play, there need not be any ceiling to Grrrl Gang's ambitions.
"These past three years, we've had this new wave of indie rock and indie pop in Southeast Asia," says Rumandung. "We are growing and the scene is much bigger than before. We are all on the same page, with the same interests. It's pretty supportive, and it's super fun."