Nasir Jones has been hailed as one of the greatest MCs in the world ever since the Queensbridge, N.Y., teenager stole the spotlight on Main Source's 1991 album Breaking Atoms. Nas's 1994 debut Illmatic received the coveted five mic rating from The Source, and 1996's It Was Written turned him into a multi-platinum superstar. His frustratingly inconsistent output in the following years put a dent in his reputation, as did a 2001 beef with fellow New Yorker Jay-Z, whose best jab was that Nas had "a one-hot-album-every-10-year average."
Nas proved surprisingly resilient, though, returning fire at Jay-Z on "Ether," ending their beef with a collaboration on 2006's chart-topping Hip Hop Is Dead, and earning rave reviews with albums like God's Son and Life Is Good. Just when it seemed like Nas was finally ready to ride off into the sunset with his legacy secure, he returned with unprecedented hunger, teaming up with California producer Hit-Boy for five albums in just the last three years, starting with 2020's Grammy-winning King's Disease.
Nas and Hit-Boy's latest album Magic 2 was surprise-released in July, but where does it rank alongside platinum hits like I Am… and Stillmatic?
22. Nasir (2018)
At the right time and under the right circumstances, a Nas album produced by Kanye West could have been a classic. Instead, Nasir was a seven-song mini-album, tossed out in a blitz of other brief, West-produced G.O.O.D. Music releases as part of a weekly series in May and June 2018. It sounds scattered and rushed, a first draft record that West pieced together in manic sleep-deprived sessions in Wyoming, while Nas sleepwalks through awkward bars like "Glocks were created for murder enhancement." Pusha T and West released the most successful albums of G.O.O.D. campaign, while the Queens legend got lost in the shuffle. "Where the writing of his past work is more holistic and focused in subject matter, here he offers bite-sized maxims that come across like pieced-together scrawls from his book of rhymes," John Kennedy wrote in the XXL review.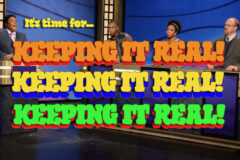 21. The Lost Tapes 2 (2019)
Nas's first outtakes collection, 2002's The Lost Tapes, is so revered that the sequel was about as anticipated as a proper album. By the time The Lost Tapes 2 arrived after years of delays, however, it was a tedious letdown, from the goofy jazz fusion experiment "Jarreau of Rap (Skatt Attack)" to the insipid "young queen, cross your legs" hook on "Royalty." The Lost Tapes 2 contained a few gems like the Alchemist-produced "It Never Ends," but it simply wasn't the Holy Grail fans had been demanding in online petitions.
20. Nastradamus (1999)
In the 2020s, many major rap stars, including Nas, regularly released multiple albums a year. It was a rare occurrence, however, when DMX released two blockbuster albums in 1998, and Nas followed suit the next year with I Am… and Nastradamus. Unfortunately, the latter represented the nadir of Nas's platinum years, with inane club tracks like "Big Girl" and, even worse, an attempt at a meaningful club track in the single "You Owe Me" featuring Ginuwine. It speaks volumes that the album's best song, "Project Windows" featuring Ronald Isley, was rescued from the original leaked version of I Am… When Columbia compiled the first decade of Nas's career in a 2007 Greatest Hits collection, Nastradamus was skipped over entirely.
19. The Firm: The Album with The Firm (1997)
In 1985, members of Led Zeppelin, Bad Company, and Manfred Mann's Earth Band united as a supergroup called The Firm, but its two subsequent albums were quickly forgotten. A decade later, a few of hip-hop's hottest new stars came together under the very same name, and didn't fare much better. The Firm's origin was the It Was Written posse cut "Affirmative Action," which featured Foxy Brown, AZ, and Cormega. By the time The Firm released its only album, Nature had replaced Cormega, while Dr. Dre's decision to sign the group to his new Aftermath label and produce several tracks set commercial expectations sky high. Outside of the cinematic single "Phone Tap," though, the album was an overhyped disappointment, full of Mafioso narratives that were quickly becoming a cliché of mid-'90s rap. The album debuted at No. 1 but quickly tumbled down the charts, with all the members of the Firm turning their attention back to solo albums.
18. Hip Hop Is Dead (2006)
All things considered, 2006 was a pretty good time for hip-hop: Lupe Fiasco released his debut album, legends like Kanye West and Lil Wayne were in their prime, and E-40 and Young Dro had clubs on fire with great singles. The rise of danceable southern rap hits by groups like D4L and Dem Franchize Boys, however, had led to gripes from aging hip-hop heads that the genre was in decline or even dying. Nas decided to force the conversation with the provocative title Hip Hop Is Dead, but the album only seemed to prove that Nas himself was losing creative vitality, not the genre as a whole. Some of the clunky production came from pop hitmakers like Stargate and will.i.am, whose title track even revisited the same "In-A-Gadda-Da-Vida" sample used on Nas's previous lead single, "Thief's Theme." Nas tried on an embarrassing Edward G. Robinson impression for the film noir homage "Who Killed It," and even the long-waited Jay-Z collaboration "Black Republican" is a little underwhelming.
17. Nas & Ill Will Records Presents QB's Finest (2000)
While most rap superstars of his generation had huge crews and vanity labels teeming with proteges, Nas never really became much of a music industry mogul. His label imprint, Ill Will Records, only released albums by Nas himself and a handful of records by lifelong friends Nature and the Bravehearts. The only Ill Will compilation, QB's Finest, is less a label showcase than an album-length celebration of the hip-hop legacy of Queens and the Queensbridge housing projects, from '80s Juice Crew trailblazers (MC Shan, Roxanne Shante, Marley Marl) to contemporary stars (Mobb Deep, Capone-N-Noreaga). The bawdy, divisive posse cut "Oochie Wally" was the album's only major hit, but the rest of the project is a grimy and defiant love letter to Nas's home borough.
16. Magic 2 (2023)
Magic 2 has two songs with guests, and both collaborations are diplomatic olive branches. A week after the young Atlanta rap star 21 Savage angered Nas fans by saying "I don't feel like he's relevant" in a public conversation on Twitter Spaces, Nas and 21 squashed any potential beef with "One Mic, One Gun." Meanwhile, 50 Cent appeared on a song with Nas for the first time in more than 20 years with an anticlimactic eight bar verse on "Office Hours." Magic 2 may be the least exhilarating of Nas's five albums with Hit-Boy, but the duo's remarkable intergenerational chemistry still throws off sparks on "Motion" and "What This All Really Means." "Working at its best, Magic 2 pairs competent Hit-Boy production with acrobatic flows and self-mythology that collapses the distance between block-dweller and a venerable rap elder statesman," wrote Peter A. Berry in the HipHopDX review.
15. Distant Relatives with Damian Marley (2010)
Over the years, Nas has publicly announced joint albums with artists like Mobb Deep and Common which never came to fruition. The only album-length collaboration he did release, had a somewhat surprising partner: Damian Marley, the youngest of late reggae legend Bob Marley's 11 children. Nas had guested on Welcome to Jamrock, the Grammy-winning 2005 album which turned Damian Marley into an international star with a gritty fusion of reggae and hip-hop. Distant Relatives builds on that album's sound, with Nas flowing confidently over loping grooves produced by Damian and his brother Stephen Marley. It's not essential Nas, and "In His Own Words" is just about the only song where he sounds fully awake and engaged, but it's a relaxed and enjoyable one-off that finds surprising amiable and unforced common ground between the two collaborators. "The ambitious project taps into the almost messianic sense of purpose coursing through much of Nas' discography," wrote Nathan Rabin in the AV Club review.
14. Untitled (2008)
In 2007, Nas announced that his ninth solo album would be named after a racial epithet also known as the N-word. When the album arrived nine months later following objections from numerous political figures like Jesse Jackson and Al Sharpton, Def Jam had nixed the name, releasing it as simply Untitled. Nas still spends most of the album contemplating race in America, weighing in on the title controversy on the single "Hero": "No matter what the CD called, I'm unbeatable, y'all." "Queens Get the Money," featuring Nas rhyming over eerie drumless piano loops produced by Jay Electronica, is one of the most arresting album openers in his entire catalog. The rest of the album, however, is a mixed bag of sharp political raps and clumsy experiments like the rap/rock Fox News takedown "Sly Fox" and a song rapped from the perspective of a cockroach.
13. King's Disease (2020)
Two years after the Kanye-produced Nasir landed with a thud, Nas rebounded by linking up with a former West protégé who'd left G.O.O.D. Music after his relationship with the Chicago superstar soured. Chauncey "Hit-Boy" Hollis Jr. is, true to his name, a highly successful producer who spent the 2010s making hot singles with the likes of Drake, Jay-Z, Lil Wayne, and Beyonce. Etching his name into the short list of beatmakers who bring the best out of Nas, however, has quickly become one of Hit-Boy's crowning achievements, and they hit the ground running on their first full-length collaboration with densely textured tracks like "27 Summers" and "Car #85." Twenty five years into Nas's career, he finally won his first Grammy when King's Disease took home the Best Rap Album award.
12. Street's Disciple (2004)
Five years after bootleggers disrupted Nas's plans to release I Am… as a double album, he finally released his only epic double CD. Street's Disciple feels like the end of Nas's run as a mainstream hitmaker, though, as his last album to go platinum was largely ignored by radio. Indulgent conceptual tracks like "The Makings of a Perfect Bitch" and "Live Now" are far too plentiful, but Nas sounds like he's having a great time and taking himself less seriously on tracks with his father Olu Dara, Doug E. Fresh, and Maxwell. As with most deeply flawed double albums, there's a stellar single disc album hiding in there somewhere.
11. King's Disease II (2021)
In the 2020s, most aging rap stars host or guest on podcasts like Drink Champs, reminiscing about the old days and spinning tales about their time in the spotlight. Nas, however, is the one rap vet who's still turning his life's story into vital art, writing songs like "Death Row East" which take you behind the curtain to detail his attempt to make peace with Tupac Shakur just before the latter's death in 1996. "Even when Hit-Boy switches up the production in favor of something closer to contemporary trap, Nas isn't thrown off his axis," Will Lavin wrote in the NME review. 
10. Magic 3 (2023)
It feels a little poetic, that a hip-hop legend like Nas was born in 1973 within weeks of the storied birth of the genre. A month after celebrating hip-hop's 50th anniversary as one of the headliners of an all-star concert at Yankee Stadium, Nas marked his own 50th birthday with his sixth and supposedly final album produced by Hit-Boy. Magic 3 is an emotionally varied collection, as Nas rants about nerds and clones with audible disgust in his voice on "TSK," and somberly contemplates his past on "Sitting With My Thoughts." Nas and Lil Wayne have collaborated a couple times before, on forgettable tracks on Distant Relatives and Tha Carter IV, but "Never Die" feels like the first proper collaboration with the two legends going toe-to-toe. "Blue Bentley" is the closest thing to a vapid Escobar-era song Nas has made lately, but after the relative disappointment of Magic 2, the last installment of the trilogy is a confident rebound.
9. Stillmatic (2001)
Rap fans will forever debate whether Jay-Z's "Takeover" or Nas's vicious reply "Ether" is better, but the matter of which rapper released a better album in 2001 is settled business. Jay's The Blueprint is a classic, while Stillmatic is merely a good album that doesn't rise to the occasion of being framed as a sequel to Illmatic. Of all the lousy album tracks Nas has released over the years, only "Braveheart Party" was actually removed from later pressings and streaming editions of Stillmatic, at the request of the song's guest artist, Mary J. Blige. Nas sounds freshly motivated by the beef two years after the Nastradamus debacle, though, and "One Mic" remains one of the greatest songs he's ever written.
8. Life Is Good (2012)
In 2012, Nas released his first solo album since his divorce from Kelis, and on the cover of Life Is Good, he holds the green dress that the R&B singer wore on their wedding day. Nas compared the album to Marvin Gaye's classic divorce album Here, My Dear, admitting on the opening track that he "wasn't the most faithful husband." For all the praise Life Is Good received at the time as a mature work from a gracefully aging rapper, the album plays differently now in light of Kelis's 2018 allegations that Nas physically abused her during their marriage. Perhaps that's why the off-topic songs such as "A Queens Story" and "Accident Murderers" have held up the best here.
7. The Lost Tapes (2002)
For three years, mixtape DJs and bootleggers circulated the original version of I Am… and fans lamented the album that it could have been with songs like "Blaze a 50" and "Drunk by Myself." The Lost Tapes, which featured those songs as well as outtakes from Stillmatic, was then received as a cult classic, a no-frills collection of personal songs like "My Way" and "Poppa Was A Playa" without any of the commercial concessions that had compromised Nas's proper albums since It Was Written. Many rock bands have rarities compilations that stand among their best albums, but Nas is just about the only rapper with one. "On this official set of once-shelved tunes, the prolific MC is at his most introspective," Craig Seymour wrote in the Entertainment Weekly review.
6. King's Disease III (2022)
More than any of Nas's albums with Hit-Boy, King's Disease III is a true two-man effort, with no guests (barring unbilled ad libs by R&B singer Mario on "Serious Interlude") and only a couple tracks with co-producers. The duo sounds completely locked in as Nas devours a wildly varied set of beats, from the boogie woogie piano of "Legit" to the gothic strings of "30." "KD3 is steeped in nostalgia but not besotted with it; it is routine, and all the better for it, loose and expert and finally nimble again," Paul A. Thompson wrote in the Pitchfork review.
5. I Am… (1999)
Countless chart-topping rap albums have been delayed and revised at the last minute because of internet leaks, from Lil Wayne's Tha Carter III to Playboi Carti's Whole Lotta Red, but Nas's third album may have been the first. Some fans will insist that I Am… would have been a classic in its original leaked form, but vapid songs like "Dr. Knockboot" and "Money Is My Bitch" drag down every iteration of the album. When Esco links up with DJ Premier on "Nas Is Like" and Scarface on "Favor For a Favor," though, he's at his very best. "His idea of narrative detail is to drop brand names like Bret Easton Ellis; his idea of morality is everybody dies," Robert Christgau wrote in the Village Voice review.
4. Magic (2021)
Four months after King's Disease II, Nas released Magic as a Christmas Eve surprise, framing the 29-minute collection as a stopgap on "Ugly": "KD3 on the way, this just to feed the buzz." That undersells just how good Magic is, with Hit-Boy unfurling ear candy like the jazzy guitar licks on "Speechless" and the rich wall of horns and vocal samples on "The Truth." Plenty of rappers have retained their skill well into middle age, but it's hard to think of anyone who's sounded hungrier or more eager to prove something at 48 than Nas on Magic.
3. God's Son (2002)
During Nas's embattled middle period, his ear for beats came under fire far more often than his rhymes, with older fans feeling disappointed that he wouldn't simply stick to Illmatic producers like DJ Premier and Pete Rock. Nas's favored producer in the 2000s, Salaam Remi, deserves far more respect, though, particularly for his work on God's Son. Remi breathed new life into familiar samples like the James Brown breaks on "Get Down" and the ominously slowed-down Incredible Bongo Band chop on "Made You Look." "Nas is deft with sorrow-tinged details – about everything from drug addiction to the rap game to failed love," Christian Hoard wrote in the Rolling Stone review.
2. It Was Written (1996)
Illmatic was received as an instant classic in the hip-hop nation, but it didn't do big numbers initially, going gold after two years while the Notorious B.I.G.'s '94 debut Ready To Die went double platinum in the same timespan. Perhaps that's the reason that Nas adopted Bad Boy's glossier sonic approach on his sophomore album, along with his new kingpin persona Nas Escobar. It worked, though: It Was Written debuted at No. 1, fueled by the success of the single "If I Ruled the World (Imagine That)" featuring fast-rising Fugees star Lauryn Hill. Still, the high concept "I Gave You Power" showed that Nas was becoming one of rap's most ambitious writers, while two tracks produced by Mobb Deep's Havoc helped Esco retain his Queensbridge grit.
1. Illmatic (1994)
In 1988, a teenage Tragedy Khadafi rapped "Forget ill, I get illmatical" on the Marley Marl track "The Rebel." Six years later, another young Queensbridge rapper turned the Juice Crew rapper's coinage into the title of one of the most revered albums in hip-hop history. In a genre where even classics tend to feature an unfunny skit or a pop hit everybody's sick of, Illmatic is a true no-skips masterpiece, from the stormy statement of intent "N.Y. State of Mind" to the hard-won triumph of the Michael Jackson-sampling closer "Ain't Hard To Tell." Combining the dizzying technique of Rakim, the narrative smarts of Slick Rick, the heavy-hearted emotion of Scarface, and the Queens bravado of LL Cool J, Nas represented a new breed of MC, making good on the buzz that had followed him around since a scorching debut on Main Source's "Live at the Barbecue" three years earlier. "Nas plays sleight-of-hand with syllables, taking us on an almost anti-narrative through lobbies where wide-eyed kids watch crack fiends scrap, and down stairways where teenage boys roll dice," Charles Aaron wrote in the SPIN review of the album.