Young Summer is a wonderful singer, musician, and songwriter who has been banging on the door of success/stardom — that's what the door's called — for nearly 10 years. But it's a very big and very thick door, and impassive. It doesn't open often, but it's about to for her.
She put out her first record, Sirens, in, appropriately enough, summer 2014, made with Trent Dabbs, a songwriter and performer who became impressed enough with her when he met her in Washington, D.C. to have her perform and sing with him, and to invite her to Nashville to work together.
And now she's about to release her new, self-titled album this fall, which she co-produced with Konrad Snyder, a hot producer right now. She put out her tracer-rocket single "Make Waves" in early May, and released with it a brilliant, if surreal, video, in which she is clearly in love with a scaly amphibian, an updated, slightly metrosexual version of the creature from Creature From The Black Lagoon, who this time gets the girl, and, well, boy, does he get her, because she's besotted…
But first, the origin story. How did you get started in the business?
"I've always wanted to be a musician and grew up fully obsessed with music and idolizing the people making it," she answers. "I just looked on from afar and knew I had to get there somehow, but I'd need to learn an instrument to be able to write my own songs. I taught myself how to play the guitar, and soon I started writing songs."
She hustled, and took money she earned from her day job in D.C. to record her first EP 12 years ago. "I made CDs and was playing open mics at the time to get over my horrible stage fright, which worked, thankfully," she says of the time.
She's understandably, and healthily, nervous about the new record, which will come out October 13th, on the poetically named Secret Road with The Orchard label. She says she's proud of it, and that it's been ready for a while and that her hope is people listening to it see themselves in the songs, because "there are countless examples of records and songs that soundtracked my life, and I would love my record to be that for someone else."
So, what was the first song you ever wrote?
"The first was called "Hearts and Stars." I was probably five or six. My family will still start singing it to this day. It was a 20-second banger — all chorus."
Should we know you?
Yes! Hi! Hello!
Tell us three things about yourself that are important.
I love comedy. Besides music being on all the time while I was growing up, my mom would put on comedy albums. It's how I was taught to cope and how I connect with people.
I moved around every two or three years growing up, and the feeling of being misunderstood and not fitting in led me to be a person that never wants anyone else to feel that way, or comfort anyone who does.
I'm obsessed with scary movies, horror movies, and spooky things in general. I'm also fascinated with ghosts, although I've yet to see one. I usually ask anyone I'm in conversation with if they've seen one, and I've heard some insane, amazing ghost stories.
How would you classify your music?
The new record is indie pop with psychedelic and folk influences.
What's the dumbest thing anyone has ever said about you?
That I couldn't do it. And maybe it's also the best thing they said because I wasn't going to let that be true.
Who's your biggest influence?
For musicians, Karen Carpenter, Josh Tillman, Ben Gibbard, and Malin Dahlstrom of Niki & The Dove.
But recently filmmakers have been a massive influence. For this record, David Lynch has influenced me so much! The video for "Make Waves" was very much influenced by Lynch, Kubrick, and Wes Anderson.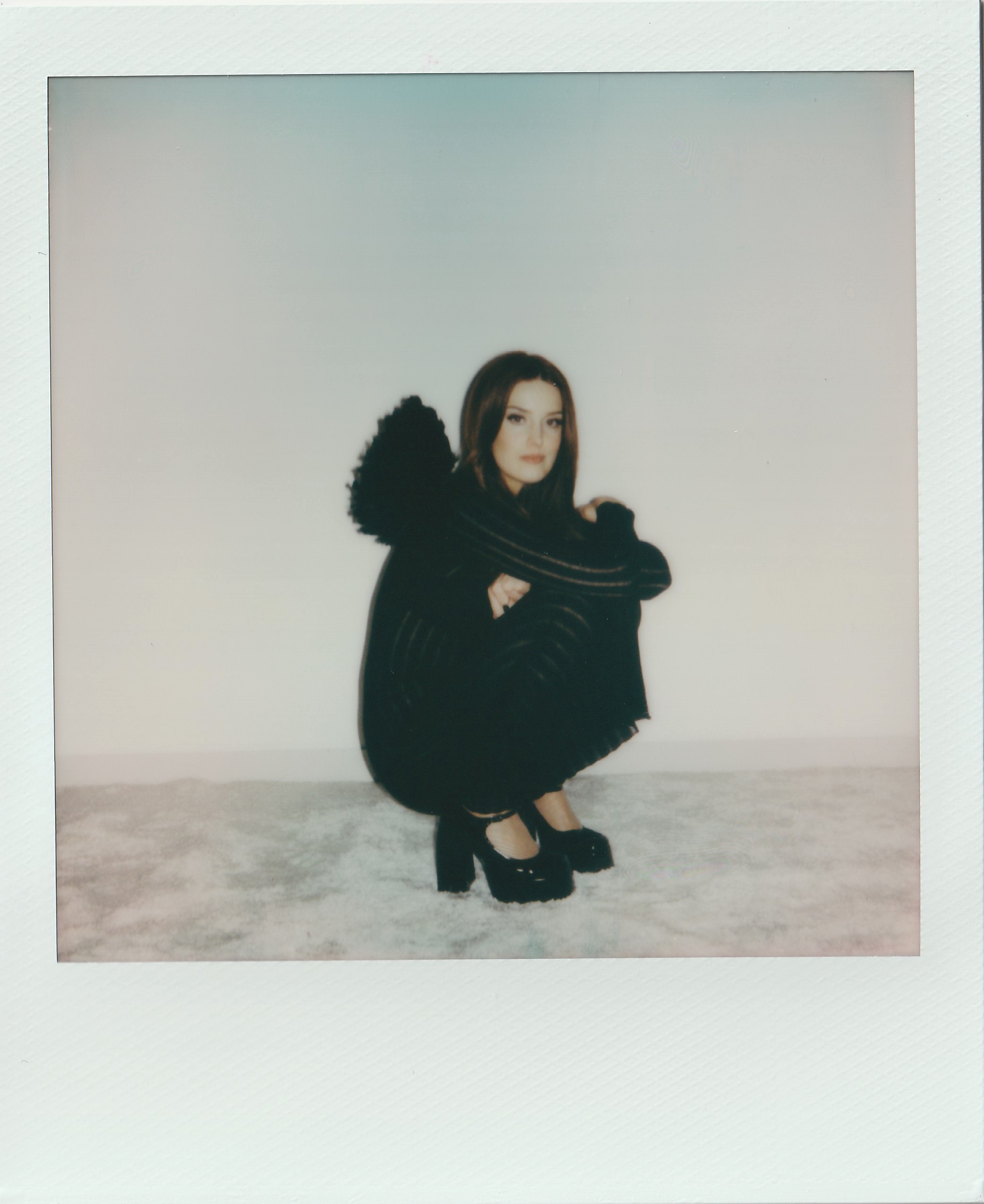 Who's your smallest influence?
My tiny niece, Katie, by her unbridled performing and dancing abilities. She performs Disney hits but in a punk, Bad Brains sort of way. We all need some of that confidence.
What's the brass ring for you?
The current brass ring is selling out 9:30 Club in Washington, D.C. I basically grew up there.
Who's the most exciting musician in 2023 (besides you)?
Medium Build is his moniker, and he's an atmosphere of fresh air I needed. His songwriting, style, and his voice are unmatched. When I heard his song "I Never Learned To Dance," I hadn't felt like that in a very long time. He has such a singular vision and is this fully realized, incredible musician, and it's so inspiring.
What three people have we all had enough of and should be exiled to the North Pole, without Wifi or phone service? And maybe without blankets.
Honestly it's been so hot in Nashville, I'd like to send myself, Liza Anne, and Jennifer Coolidge.
Is there a Higher Power than us? I mean humanity, not just you and I.
I think so. I've always felt a connection with something greater than myself, something tying me to other people in a way I can't explain.
Where can we hear your music?
Everywhere music can be consumed! Spotify, Apple, Amazon…
The new record will be coming out on vinyl, so keep your eyes peeled for the pre-order! And also from my mouth when I go on tour, which will hopefully be very soon.