The lead single from 2001's Gorillaz, the self-titled debut from Damon Albarn and illustrator Jamie Hewlett's virtual band, "Clint Eastwood" peaked at No. 4 on the U.K. Singles Chart, No. 57 on the Billboard Hot 100, and reached No. 1 in Italy and No. 2 in Germany. The track earned Del the Funky Homosapien his first platinum plaque from the Recording Industry Association of America (RIAA) and exponentially expanded his fan base.
And to think, it almost didn't happen. The rap verses had already been recorded by British group Phi Life Cypher, but on a whim, Del's Deltron 3030 collaborator, producer Dan the Automator, asked him if he could pen a few verses at the last minute. Del, who happened to be reading a book called How to Write a Hit Song by Molly-Ann Leikin at the time, figured he'd give it a shot—but not without pressure from Dan.
Thirty minutes later, his verses were done and he went back to work on the Deltron album, essentially forgetting all about it. But it wasn't long before the song blew up and his life changed forever. We caught up with Del the Funky Homosapien to talk about the song's genesis, how it affected career, and what he thinks of fame.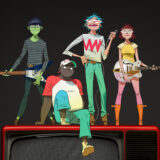 In The Beginning
Dan the Automator and I were finishing up the first Deltron album, so I was aware of Gorillaz's production like halfway through that. I also knew Jamie [Hewlett] from Tank Girl, and as soon as I seen some of the concept art, I was like, "Okay, this gonna be the shit." Dan was supposed to be taking me back to the house from San Francisco. He just busted out on me like, "Yo, I got this song for Gorillaz. You think you could clean it up, write a song real quick?" And I had been studying songwriting at that time, and he knew it. I guess he figured I could just whip up a song in like 30 minutes, which I could. He kept needling me, and I said, "Alright, I'll do it."
I knew it was gonna do something 'cause both of those talents together, Damon and Jamie, I had a feeling it was gonna be big. I felt like Jamie Hewitt really didn't pop off like he should have at the time, in the age of that Tank Girl movie. But I thought that wasn't really representative of what he was doing artistically. So for him to now have Gorillaz, this platform where all the characters is him, I was into it just for that.
Wait…What?
I forgot about the song, to be honest. I did it and didn't think nothing else of it, you know what I'm saying? I do so much, I just kept it moving. I guess it came out—and this was like years later—but it was already huge in the U.K. Then it started trickling over here and becoming a hit here. It was on the radio, I guess, and someone seen me walking around town. They said, "We just heard you on the radio, and I knew it was you 'cause I know your voice." I'm like, "What?" They're like, "Man, you're on the radio." I'm like, "I don't know what you're talking about." They were giggling, talking about, "He don't even know that his own song's out." They're like, "It's a hit song. They're playing it all the time. Gorillaz or something?" I was like, "Nah, it can't be." Sure enough, it was.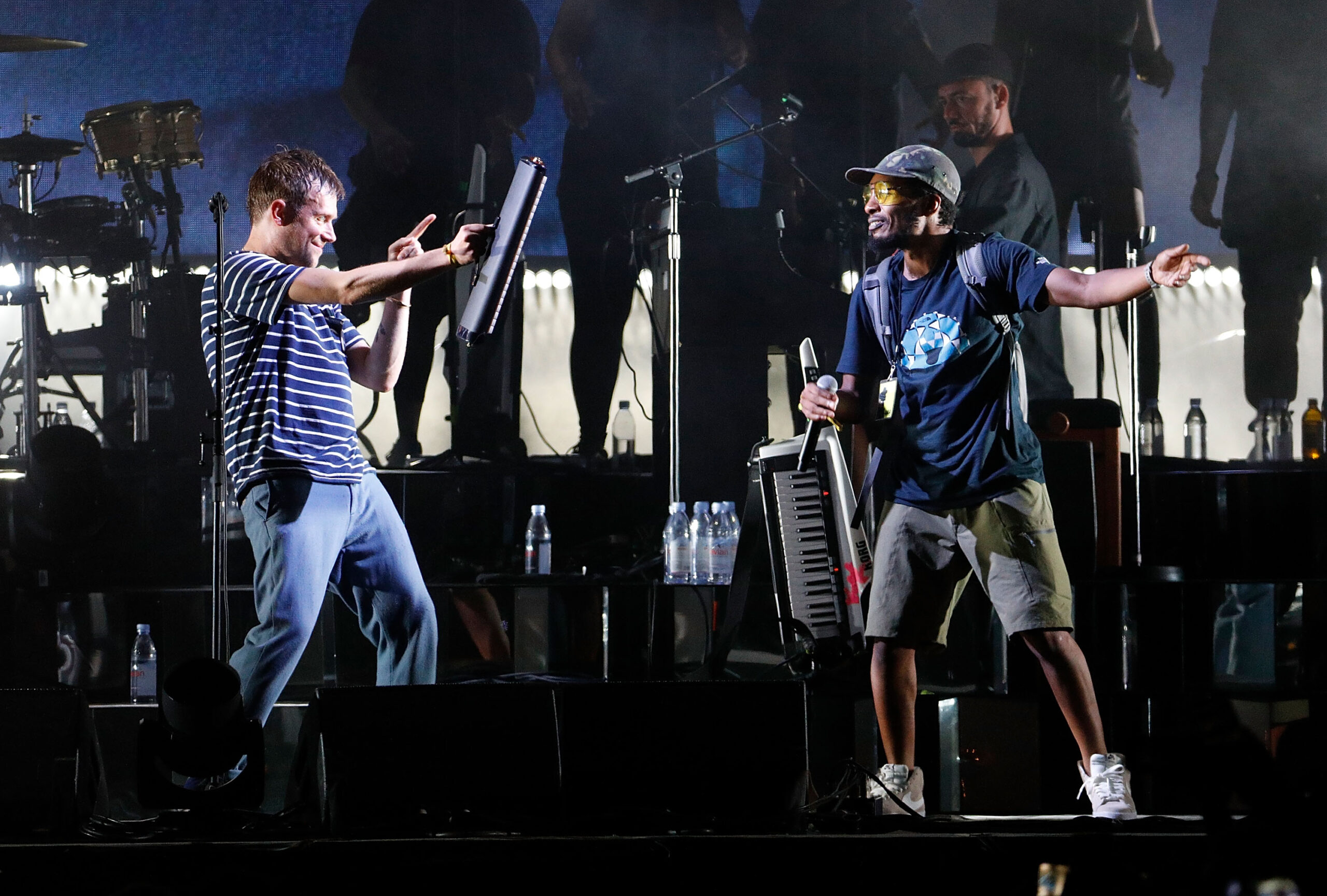 Reservations
I didn't even wanna perform the song at first because I felt like, "They a cartoon band, so why is real people performing this?" That's just how I was thinking. I'm like, "If they a cartoon band, why you motherfuckers doing this shit?" I didn't understand how they had it working at first. And I didn't want people to get that misconstrued with what I really do.
I wasn't around to perform the song when it first came out, so what else were they gonna do beside have other people rap my verses? But I think once I started making it official and really coming out, I think it did make a helluva difference. A lot of people just want to see Del. Not saying I overpowered the grandiose performance that is Gorillaz—'cause it's a star-studded event—but I'm sure there are some people who'd like to see Del.
Was The Pen Mightier Than The Mic?
I wasn't in the video for the song because it's a cartoon. And I really think Jamie Hewlett's artwork is what pushed it into another stratosphere. If it wasn't for his artwork, I don't think it would have did as much. That really had a lot to do with it.
Fame
That song definitely gave me more notoriety. It gave me a little bit more cash. My value went up. I got a platinum plaque from that shit. It was the first platinum plaque I got. That's nice to have when you're trying to negotiate and do shit. They respect you in a different way when got that under your belt.
I guess you define fame as people known who you is, but people know who I am anyway. I've always been kinda of poppin'. I'm out here. I really be outside. People can see me. I'm not hidden somewhere, trying to escape the public. I'm more embraceable. I don't care. I appreciate when people come up to me and say they know me or whatever. And it don't even be that much. People will see me and be like, "What's up Del? I know your shit." Then I keep it moving. I don't present myself like a star like that. I'm just out here regular. Me personally, I don't see no reason to be a dickhead. I'm not really doing nothing crazy. I'm not solving world issues or curing cancer or some shit like that. I rap, I do music. You can take it or leave it, really.