The word "procedure" is not often considered warm, inviting, or enjoyable, especially when married to the medical world. Heck, hospitals and health centers alone sometimes emanate coldness and dread with their beaming fluorescent lights and drably monochromatic decor, like something straight out of The Backrooms. Thankfully, leading aesthetic manufacturer BTL is ready to remedy the industry ick through EMFEST: a one-day event bringing together the health and wellness community through live music, good food, influencer panels, and on-site demonstrations of BTL's innovative "EM" treatments.
Launching for the first time on August 26th at Huntington Beach's Pasea Resort and Spa, EMFEST will be a radical beachside day party fully equipped with experiential and educational activations primed to do away with the fears and misinformation surrounding aesthetic procedures. What's more, EMFEST will be more than just a place to learn about the benefits of BTL's EMSCULPT NEO®, EMFACE®, EMSELLA®, and EMTONE®; it will be a forthcoming, sun-drenched stomping ground for and from those who prioritize lifestyle, health, wellness, and good times.
While EMFEST certainly caters to prospective and current patients, allowing them to interact directly with aesthetic devices, receive on-the-spot treatments, and gain hands-on experience, the festival is also for aesthetic providers. In this way, EMFEST will encourage open discussions about aesthetics in a relaxed, no-pressure environment blended with entertainment, celebrity presence, and boundless opportunity for networking. In short, there's something in it for everyone, from novices to know-it-alls.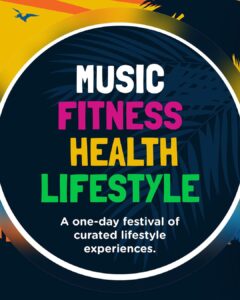 At the inaugural event, festival-goers can expect to see live music from acts including Ryan Cabrera, Hirie, Georgia Sinclair, Max Low, and so many more, while fitness experts like the lauded Brooke Burke will provide exclusive workout sessions and handfuls of celebrity influencers will perform inspiring panels. Guests will also have the chance to receive BTL's latest and most advanced health treatments that noninvasively sculpt and repair the body and face through electromagnetic energy.
At $50 a ticket, a price that includes access to the entire festival including food and drinks (cocktails or mocktails), EMFEST is poised to be an unmissable experience that strips the uncertainty from aesthetics. Overall, EMFEST emerges with an excellent purpose in mind: to improve lives by rewriting the narrative surrounding lifestyle medicine while simultaneously driving the industry forward – out of the cold and into a warm, inviting atmosphere that matches the care with which BTL consistently revolutionizes its technologies.
For more information and to get tickets, visit emfest.com.