Welcome to Band Jury, a SPIN series in which artists defend black sheep albums they feel deserve another listen. These are projects that, for whatever reason (middling sales, negative reviews, a misunderstood stylistic shift) have fallen slightly out of fashion — or perhaps never reached it to begin with.
The Defender: John Gourley
Qualifications: Singer, songwriter, co-founder of alt-rock band Portugal. The Man, who released their ninth LP, Chris Black Changed My Life, in June; human who enjoys music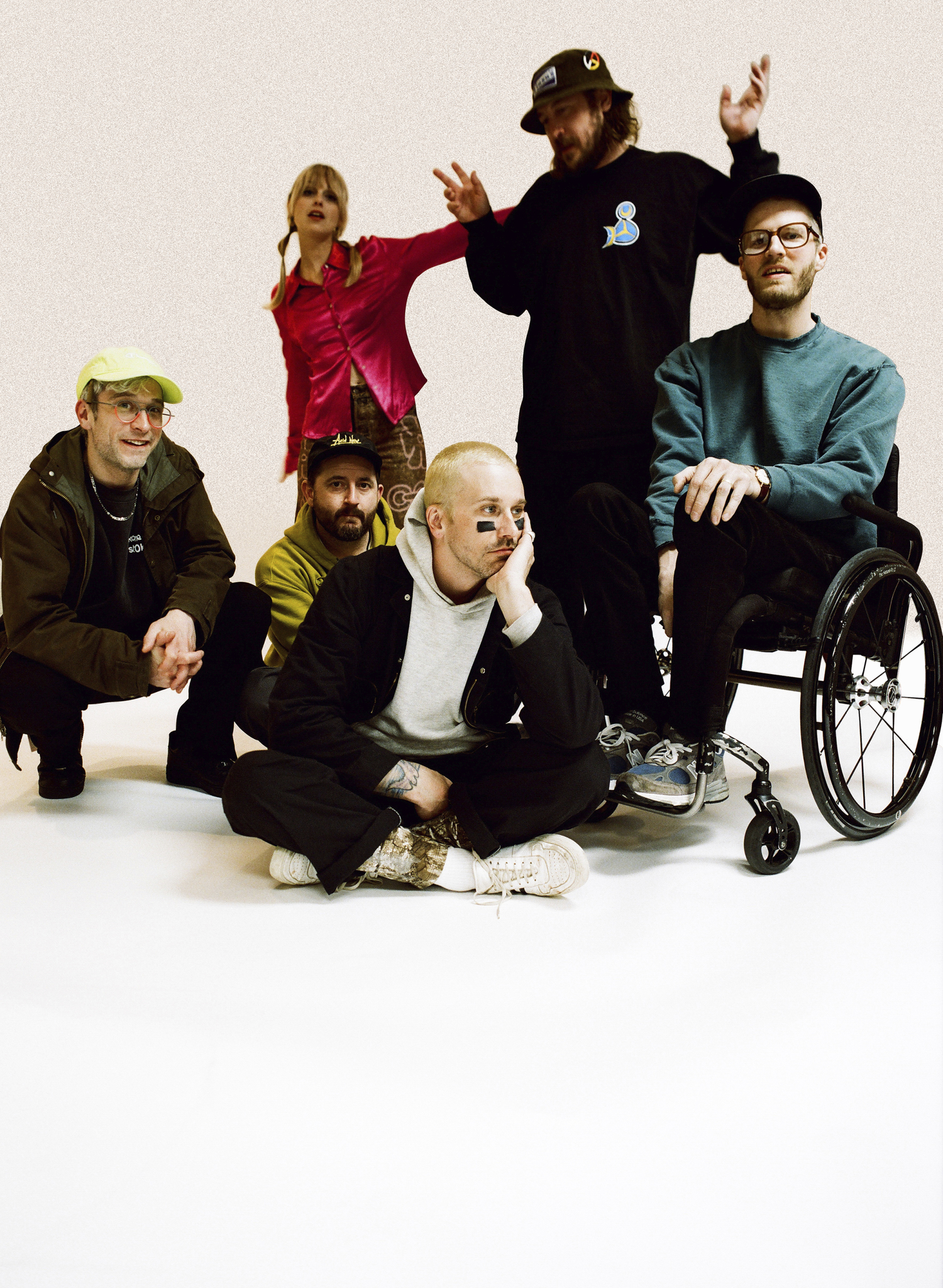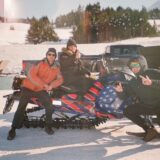 The Defended: Imagine Dragons' 2017 album, Evolve
Overview: Mixed-to-negative critical reception, including a 47 on Metacritic; peaked at No. 2 on the Billboard 200; spawned four singles: "Believer" (No. 4 on the Hot 100), "Thunder" (No. 4 on the Hot 100), "Whatever It Takes" (No. 12 on the Hot 100), and "Next to Me" (No. 7 on the Hot Rock & Alternative Songs chart); shockingly low score (1.55/5.0) on fan-review site RateYourMusic
On January 8, 2019, SPIN published "Is Imagine Dragons the Worst Band Ever?", a provocatively titled essay that aims a series of scathing, pull-quote-worthy zingers at the big-ticket pop-rock band. (Sample: "Since 2012's breakthrough 'Radioactive,' dynamics have been their blunt-force instrument of choice, each new single crashing through the hyperreality of pop radio to pound another bland hook into a powerless public.")
Many others, largely after that chantable single relinquished its mass-media stranglehold, have posed that same "worst-ever" question — just consult Twitter, where variations of SPIN's saucy headline seem to emerge on a semi-regular basis. But for John Gourley, singer-songwriter of alt-rock act Portugal. The Man, the energy surrounding that article — including what he remembers as a "massive" piling of anti-Dragon reactions via social media — kind of bummed him out.
"I have to say: It gets clicks, for sure," he tells SPIN. "But I would say that's a really unfair use of power on the side of music critics, which is something that I don't even understand to begin with. I don't really understand the role of a music critic. I never got into a band because somebody said, 'This is the worst thing I've ever heard.'
"This is a really weird debate," he adds. "It doesn't seem that complex to me. Clearly people listen to this band. [Their music] gets plays for a reason. And it's connecting with a different audience."
No one can argue against that specific point: Few bands highlight the gulf in taste between rock critics and the general listening public more dramatically than Imagine Dragons, who pack arenas and dominate the Billboard 200 (four of their six albums have reached the top two) while routinely earning gleeful scorn and snark from the trendiest music sites. (Pitchfork, for example, have reviewed two of the records, doling out scores of 4.4/10 and 5.3/10.)
This divide between tastemaker and everyday consumer was especially wide in 2017. That year, Imagine Dragons issued their third LP, Evolve, best known for "Believer" and "Thunder," a pair of straight-for-the-jugular hits seemingly designed by a supercomputer to soundtrack a soccer stadium shout-along. Sales, naturally, were enormous (the album went triple-platinum), and reviews, no surprise, were mostly vicious: Evolve is one of the worst-rated LPs at RateYourMusic (only 153 have fared worse) and Metacritic (it ranks No. 13,373 out of 13,466).
Gourley doesn't care about any of those numbers. The songwriter — whose own band released "Feel It Still," a career-altering, everywhere-all-the-time single, in 2017 — got into the album years after first hearing "Radioactive." And his fondness for Evolve — and Imagine Dragons in general — only swelled after seeing the joy on his daughter's face as she belted those big singles.
"She goes to a special needs school," he says. "I love walking into that school and seeing kids sing 'Believer' and 'Thunder' — seeing kids find their love of music through this band, with their teachers and their parents. I had a really big worldview change when 'Feel It Still' came out and I saw kids listening to our music for the first time. That to me was like, 'Oh, yeah, this is what it feels like to experience this.'"
SPIN: "Radioactive" was pretty inescapable for a while there. Is that how you learned about Imagine Dragons?
John Gourley: Exactly. I think, like the rest of the world, we all heard "Radioactive." We were on tour in South America, at this hotel, and just ended up hanging out with these folks. This was after knowing that "Radioactive" is this massive song — and it was Imagine Dragons. Really good people.
Our [former] drummer Jason [Sechrist] is such a music head. He listens from that really special place. You know the person you sit down with and they go, "Oh, my god, you've got to hear this song"? And they wait for that moment at 2:52 and go, "Did you hear that in the background? Did you hear that little synth bubble that happens at that one point?" That's Jason. He's into prog music. He's into some pretty out-there stuff. But he would talk about "Radioactive."
That is a really brilliantly written song. It is. I couldn't find anyone that would disagree that it's perfectly crafted music. And having met those folks, it's so honest to who they are. They love music. I heard it in that song, but it was sitting around with Jason, talking about it and having him bring it up so often, that had me going back to that band: "What is it? What is it that makes it so special?" I think it really is the honesty in it.
It's a difficult, complex question to answer, but why do you think some people hate this band so much?
I can't tell you why people dislike [Imagine Dragons], especially when you see them collaborating with people like Kendrick Lamar. I would put Kendrick probably at the pinnacle of people with taste. This hate specifically exists in one group of critics and music heads. But it's not for you. They're not trying to get out there on the new tech and push boundaries in that way. I think they're crafting — I know they're crafting — really great songs. It's as perfect as you can write a song. I've always had such a massive appreciation for that, growing up on Elvis and Roy Orbison and Motown, Smokey Robinson. Bill Withers' "Ain't No Sunshine" is two minutes long. And I do wonder, if some of that stuff came out today, how it would be viewed.
Some of the reviews for Evolve were brutal: Rolling Stone wrote that the "spacious productions are an odd fit for Dan Reynolds' tortured dude-isms," and The Independent said the album "involves mostly devolving back into the hoariest of tired rock cliches (including what sounds like roto-toms), and plodding grimly towards the summer's festivals." Obviously the critics didn't convince you to check out the album. Do you recall first hearing it?
I kind of stumble into things. Clearly, if you look at the critics' scores and all the ratings, it was not a friend sitting me down and going, "Oh, my god, have you heard this album?" For whatever reason, people were just not having it. I heard it on the radio all the time, but it was really in that moment of going into [my daughter's] special needs school and seeing those kids sing these songs. When we talk about the love of music, it could be something I would never listen to, but if I see someone truly enjoying it, it puts it in a different context for me.
When I listened to the album this morning, I responded most to the quieter moments, like the verses of "I'll Make It Up to You," which almost called to mind Bruce Hornsby or '80s Steve Winwood. But, of course, there are plenty of enormous choruses on here.
I grew up in Alaska. I grew up in the woods. I grew up listening to the radio. That's what we had up there. We couldn't travel with these record collections. I've always had this fascination with songs that connect on this bigger level. I'm living in this cabin. How wild that I'm listening to the same thing that someone might be listening to in London or New York or around the world? They're incredible musicians. We've worked with a lot of the same people. Hearing stories about them, people are like, "Wow, they're actually really great musicians!" They show up, and people have this realization that this is more than just some radio band.
I have a feeling the response would be different if they were some indie-rock band who broke through. Then again, that really wouldn't make a lot of sense because their songs are so polished and enormous-sounding…
[Laughs.] How cool is it that they went out with the intent to do that and they did it? Fuck! If you listen to Rick Rubin talk about music, the first thing he says is, "You never go into the studio and try and write a hit. That's now how this works." Benny Blanco, Jeff Bhasker, any of these people — you go into the studio with them, and it's like, "You're not writing a hit today. You're writing a song." [Imagine Dragons] went in there and did exactly that.
I've never understood the hate for music in general. I don't listen to pop-country or country radio a whole lot. I have a huge appreciation for it when I hear it come on. I know what it is. I have pretty eclectic taste. I came up listening to Black Dice and all the noise/experimental stuff, and Yes and all these [progressive] bands. My daughter loves Queen right now. What a cheesy-ass group! Are you kidding? I think, "If Imagine Dragons sang that chorus, they'd be shredded!" But we all listen to Queen. Have you listened to AC/DC? "Dirty Deeds Done Dirt Cheap"?
In certain contexts, a lot of critics seem to like big, cheesy choruses. Is it about who's doing the singing?  
I don't like being onstage personally. I like being around people who love something. You see it at Imagine Dragons shows — people want to be there and sing that line. Dan's ripped, I guess? Who wants to see some shredded, god-loving dude get onstage and sing to you about being a believer? [Laughs.] I guess? They had pretty incredible videos with Rob [McElhenney] and Kaitlin [Olson] from It's Always Sunny in Philadelphia. I think that's a pretty beautiful thing. If It's Always Sunny in Philadelphia fucks with you? If Kendrick Lamar fucks with you? I don't know what's happening with writers and music heads. You have to find a problem with it.
[Imagine Dragons] also have a foundation for pediatric cancer. Dan donated his childhood home, and it's now become an LGBTQ youth resource center. They really do a lot of shit for the community. That was kinda my first thought when I saw all these articles coming out. I love that they love what they do and push through all of it. I didn't see anybody coming to their defense on those threads and saying, "I do like this." It's kind of like what we're looking at in the world today with echo chambers, where we create this world like: "They fucking suck, right?" "Yeah!" "High five!" Then we just walk off, and we don't think about how we made this person feel.
Few bands seem to draw this much hate. Nickelback is an obvious comparison.
Do you remember those videos of Nickelback getting rocks thrown at them? It's terrible. This is also having been an artist through different scenes, and you grow into your [taste], and it always happens — I watched nu-metal bands be trashed for 10 years, and now they're back headlining festivals.
I see that Imagine Dragons covered "Feel It Still" — were you aware of that?
Are you kidding? Seriously? I did not know that! Are you sure they did? You just blew my mind. My whole thing with that band is — no pun intended — their evolution, watching them grow. "Radioactive," when it came out, I thought there was no way they could follow it up. And they did.
I don't like trashing things that weren't written for me. I love the [Beatles'] White Album, but I think it sounded like shit. [Laughs.] But that's part of the charm of it, and I could see critiquing that. But that's one of the greatest bands of all time, and the honesty comes through in the songs. I think it's cool as hell that John Lennon was just looking in the back room and said, "Hey, this mic looks cool. I want to use it. It's muddy and dark, and now the record sounds like this."
There's another interesting Portugal/Dragons crossover moment: JID was working on a verse that was intended to be on your collaboration with Mac Miller. And then when Mac suggested he try a different flow, JID repurposed part of that for an Imagine Dragons song. Were you aware of that?
I saw that recently. I had no idea JID had done a verse on it. We recorded so much music with Mac. He was in the studio with us all the time — it's something people really don't know about our band anyway. We played with Mac a ton right before he passed. We were at his house recording a bunch of guitar and piano, stuff that will never be put out. I don't feel comfortable with that stuff. But it's really cool that JID had that verse on there, and I'm glad it brought something into the world. I don't think I need to mention so much that people fuck with Imagine Dragons.
Regardless of the music itself, I do think that, when a band gets super popular, there's this sense of distrust from a lot of listeners.
It's just not for you. That's my take on a lot of this stuff. Everybody wants their thing that they discovered. I've seen bands where, as soon as it crosses over, people feel like they've lost their baby somehow.