"When Music Health Alliance started, it was based on my own personal experience in almost being bankrupted by medical bills when I had twins almost 20 years ago," says Tatum Allsep, MHA's founder and CEO. "I was in the hospital for six weeks before they were born, and [then] they were in the NICU for nine weeks each. I left the hospital with a $500,000 bill. I liquidated every asset that I owned, and my granddad cosigned a $300,000 loan with me that took 10 years to pay off."
At the time, Allsep was an artist manager – and she had health insurance with a maternity rider. She thought she'd done everything right. Discovering the hard way that her policy had severe limitations was a devastating blow when she and her family were already enduring debilitating physical and mental health challenges.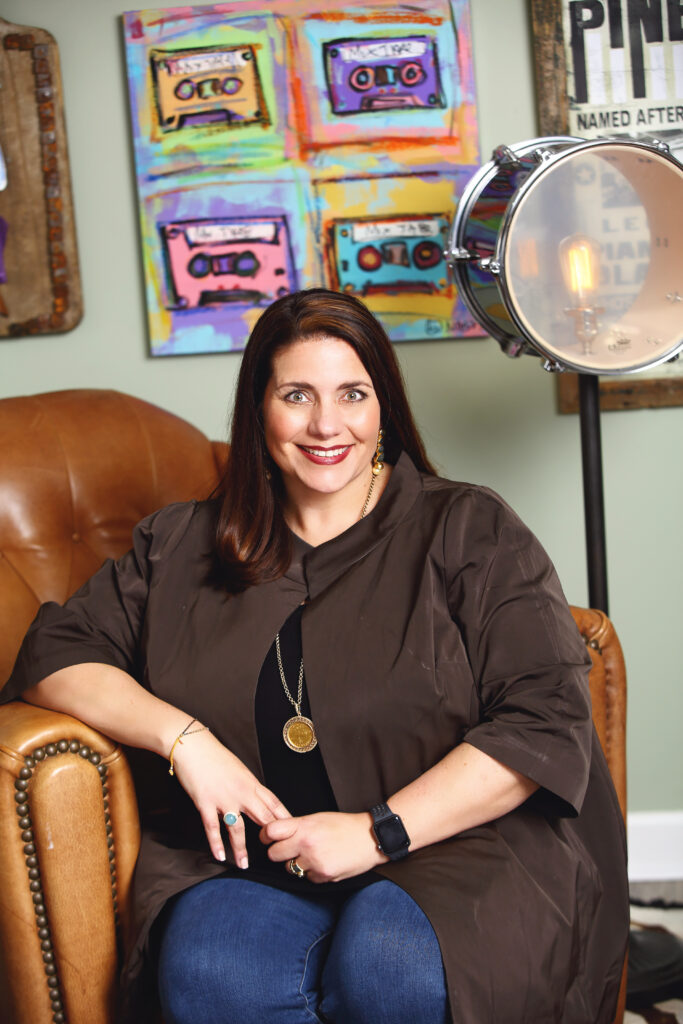 As Allsep shared her experience with others who worked in the music business, she realized that she was far from alone: There were many people who were also struggling with unforeseen medical costs, or simply doing without any health insurance at all. 
Determined to use her hard-earned knowledge to help her peers avoid these kinds of problems, Allsep cashed in her 401(k) and launched MHA, a Nashville-based nonprofit organization that provides free and confidential healthcare advocacy and resources to music industry personnel. Spouses, partners, children, and dependent parents of qualifying individuals may also receive access to MHA services, which span from birth to end-of-life needs. 
Are you a road crew member who needed emergency surgery after an injury, only to face a huge medical bill now? MHA can negotiate your payments. Or maybe you're a musician who's received a cancer diagnosis: MHA will help you find the right oncologist. Even if you're simply looking to get basic health insurance coverage, the organization can steer you in the right direction with that too.
"Seventy-six percent of our industry is self-employed or part of a small business in the U.S. – that's a lot of people who don't have access to group benefits," Allsep says. "It's also a lot of people who need kind of a road map because, even for somebody who does understand health insurance, it is still difficult to navigate."
Last year, the organization implemented the "MHA Mental Health Fund" in response to the growing need for assistance in that area. Mental health has always been a concern in the music business workers, who often encounter precarious employment situations, higher substance abuse rates, and (for touring artists and crew) riskier working conditions than the general population faces. 
Then the pandemic dramatically exacerbated these problems as tours, recording sessions, promotional activities, and other significant events were canceled. As a result, Allsep says MHA saw a whopping 300% increase in requests for help finding mental health services between 2019 and 2020.
Psychologist Dr. Chayim Newman of Amber Health (formerly known as Borer Newman) has studied this situation extensively through Tour Health Research Initiative (THRIV), an organization he co-founded to conduct research on the touring music industry. There are "incredibly high rates of distress and adverse mental health outcomes in this population," he says, adding that their depression level averages about seven times that of the general population. 
"And then on the flip side, you have an industry that has never really dealt with it head on," he continues. "In part that's because of an ethos of 'the show must go on,' similar to the military, where it's about community, it's about the mission, more than it is about the experience of the individual."
Allsep agrees with this: "It's almost like a red badge of courage in our industry if you attack your addiction. You go to treatment, and that's readily accepted," she says. "But saying that you need to talk to somebody [for therapy] is still seen as vulnerable. We need to really reshape the way that we see that."
Nashville-based singer-songwriter (and MHA board member) Tina Parol knows firsthand how physical and mental health go hand-in-hand. Diagnosed with scoliosis when she was 11, she successfully managed it for years with back braces – one of which she was only able to obtain with MHA's help after her health insurance refused to fund it because it was deemed an "experimental treatment." She thought she had everything under control.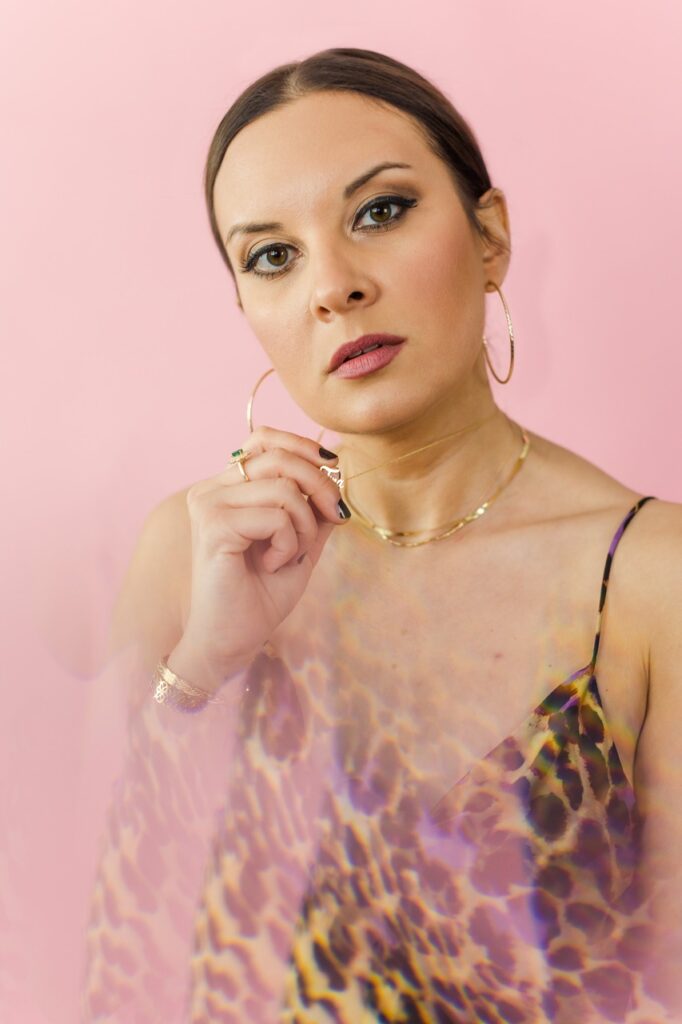 But in early 2021, Parol's condition suddenly and dramatically deteriorated.
"I started losing feeling in my legs, to the point where I was worried I wouldn't be able to walk – my [spinal] curve began progressing, and I couldn't stand for five minutes without feeling pain," Parol says. "I spent a good portion of 2021 emotionally coming to terms with the fact that I needed surgery – and Music Health Alliance helped me navigate the process of narrowing down a surgeon who really specialized only in scoliosis."
Parol endured a highly risky 10-hour operation in February 2022 – then she ended up in the ICU for two weeks because her lungs collapsed, fluid built up on her spine, and she had a severe allergic reaction to morphine. "I would be fine for a few hours, and then screaming for a few hours. It was absolute hell," she says.
Once again, she called MHA for assistance. "They really helped me by contacting pain management specialists at the hospital because they had relationships with them, and saying, 'Hey, this woman is really suffering, and we need to get your top people to help. What else can we do?'" Parol says. "They advocated for me on my behalf when I couldn't advocate for myself."
Parol is now fully recovered – both physically and mentally. "Not having chronic pain has freed me from so much hypervigilance and anxiety," she says, adding that this experience has led her to go back to school to become a mental health therapist. 
Of course, in order to provide services to people like Parol, MHA needs funding. For that, they rely heavily on donations, as well as obtaining funds from grants and fundraising efforts.
To truly create meaningful change in the music industry, though, Dr. Newman says that people in charge, such as promoters and artists employing road crews, must start providing healthcare benefits to their teams. This would, in turn, free up organizations like MHA to focus more on preventive services and reduce the number of clients who come to them when they're already in crisis. 
Beyond being the compassionate thing to do, Dr. Newman points out that this would simply be good business: "When you have to replace a key crew member mid-tour due to a mental health issue, the cost of that is significantly higher than the cost preventing that by supporting the people on your tour," he says. 
Ultimately, Dr. Newman adds, the survival of the music business as a whole may come down to making these changes: "If you want the future of the music industry to be populated by quality people that are going to do good work, we've got to do a better job of taking care of them and make the industry a sustainable place."

To help the industry with this long-term sustainability, Allsep says MHA is planning to expand their services even more, especially when it comes to helping people have security and dignity in their later years. 
She's proud of what MHA has already accomplished during its first 10 years, though, especially as she reflects on the scary personal crisis that inspired her to create this organization in the first place. "I do feel like I learned and grew from that experience," she says. "I don't want to do it again, though! And I don't want anybody else to have to do it, either."