Sitting on a couch at New York's Bowery Hotel, Peter One makes a passing comment about a local legend with global acclaim. "I wasn't impressed when I listened to him on the record. Until I saw him on stage. He's just a different person when he's on stage," he says with the slightest hint of dismissiveness.
Everyone's entitled to his opinion, and Peter One, born Pierre-Evrard Tra, possesses the wisdom and experience of a rich, full life. It's just … an interesting sentiment for a guy who's about to play a live performance in front of about a dozen industry figures to make about Bruce Springsteen.
Accounting for context, though, Peter One's point makes perfect sense. As he prepares to release his first album in three decades, the sublimely beautiful Come Back To Me, the 66-year-old Cote D'Ivoire native is attempting to explain how songs in three different languages can transcend some obvious barriers. Namely, how do you make songs that touch on strife, hardship and loss in a place thousands of miles away resonate in small-town America? He's writing country/folk music that's more Simon & Garfunkel than the percussive styles that people in this country typically associate with West Africa, and he's doing it from Nashville.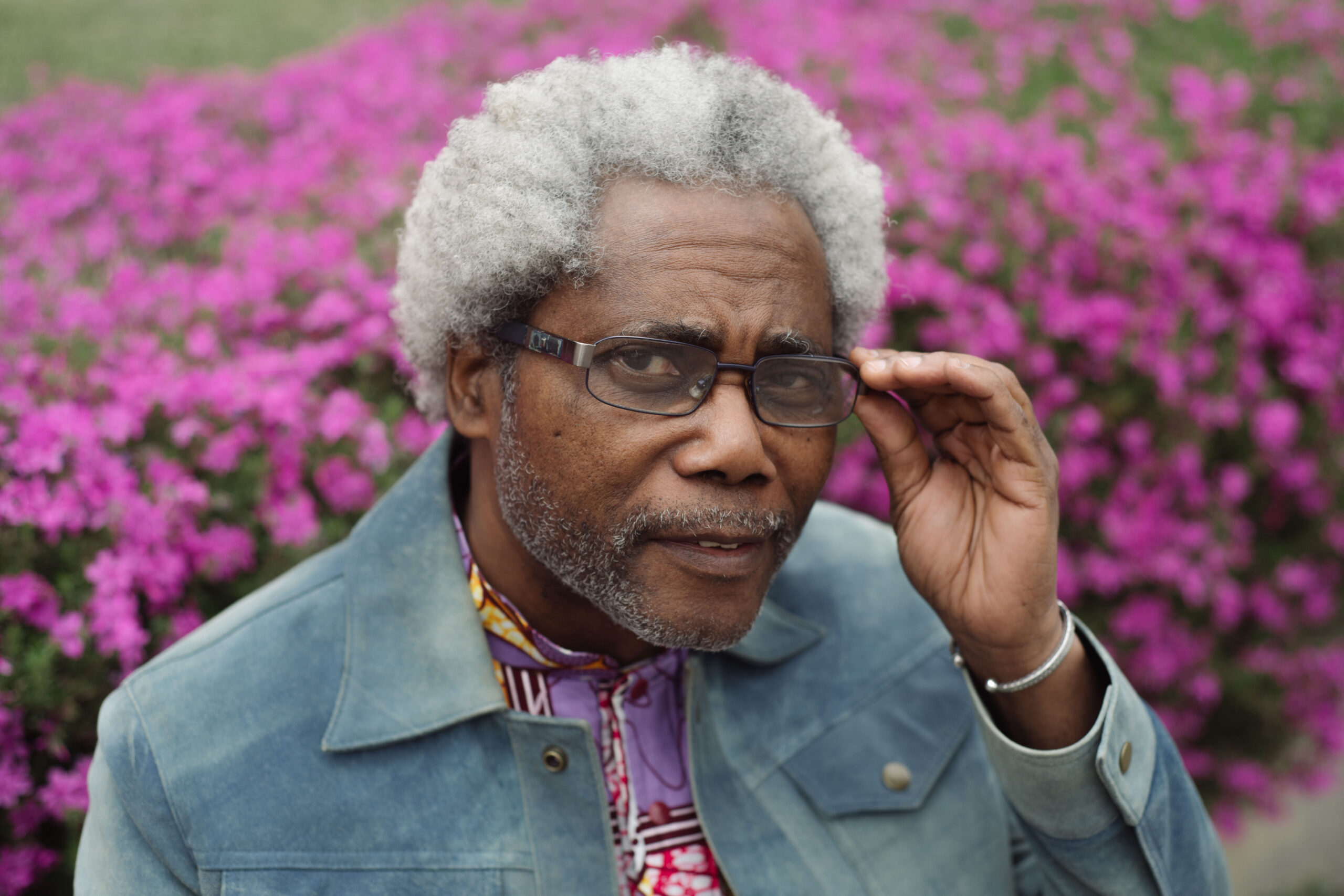 It shouldn't work, and yet it does. And it also makes you wonder what this white-haired, soft-spoken wonder, whose upcoming album makes you consider what the word "home" even means, shares with the ultimate New Jersey archetype, the titan who rose to superstardom by writing songs about his hometown, including, obviously, "My Hometown."
But Peter One has sat at the head of the table. Thirty years ago, he was packing stadiums and theaters with his bandmate Jess Sah Bi all around West Africa. Their music was unique, and it enraptured fans back home; the BBC used their song "African Chant" as a soundtrack to its coverage of Nelson Mandela's release from prison in 1990. "It was something new," he says. "A certain kind of sound they had never experienced."
Looking to build his career, and concerned about brewing political and personal strife in Cote D'Ivoire, One headed for America in 1995, but despite ending up in Nashville — Music City — his artistic ambitions took a backseat. He figured that teaching in America would allow him the freedom to continue his music career, but he struggled with the educational system on this side of the Atlantic. Nursing jobs seemed stable and plentiful, and he could find them anywhere in the country, with hours that would allow him to pursue his other interests.
And he kept writing and recording, but it felt like the music world had moved on from him. But, an American named Brian Shimkovitz, who had created a label called Awesome Tapes From Africa while studying in West Africa in the early 2000s, discovered the 1988 album Our Garden Needs Its Flowers, and he, Peter One and Jess Sah Bi decided to re-release it.
As he prepped to release the record, One went on a small-town U.S. tour with Jason Isbell, playing to rooms that were filling with people there to hear someone else, who didn't even understand the language in which he was singing. "They're coming for Jason," One says "And what I have to do is to catch the opportunity." If it's an inversion of a performer's life cycle — where the opening gigs lead to headline slots in rooms that keep getting bigger, rather than smaller — One can accept that. "I have to come back and start over. So it's a challenge, reaching back to the top."
It helps that he has an ability to connect and entrance, no different from the way an archetypically American singer such as Springsteen can perform in Italy and thrill audiences that don't know Taylor Ham from pork roll. It leans on what the Boss calls "his magic trick," but One looks deeper inside to find — and to preach — his own gospel. "Music is a language that doesn't need words," One says. "It goes straight to the soul, goes to your inner personality." Yet, he says that there is some coded messaging in the way that he constructs his songs. When his meaning is universal, he writes in English. Love songs he writes in whichever language his heart decides. And if he sings of his home country, he'll write in French or Gouru. "Almost all my songs are from either my own experience or the experience of people around me. Events that happened, that I witnessed. Because I think that if you want to really express something in song, you have to really feel it, feel it deep inside."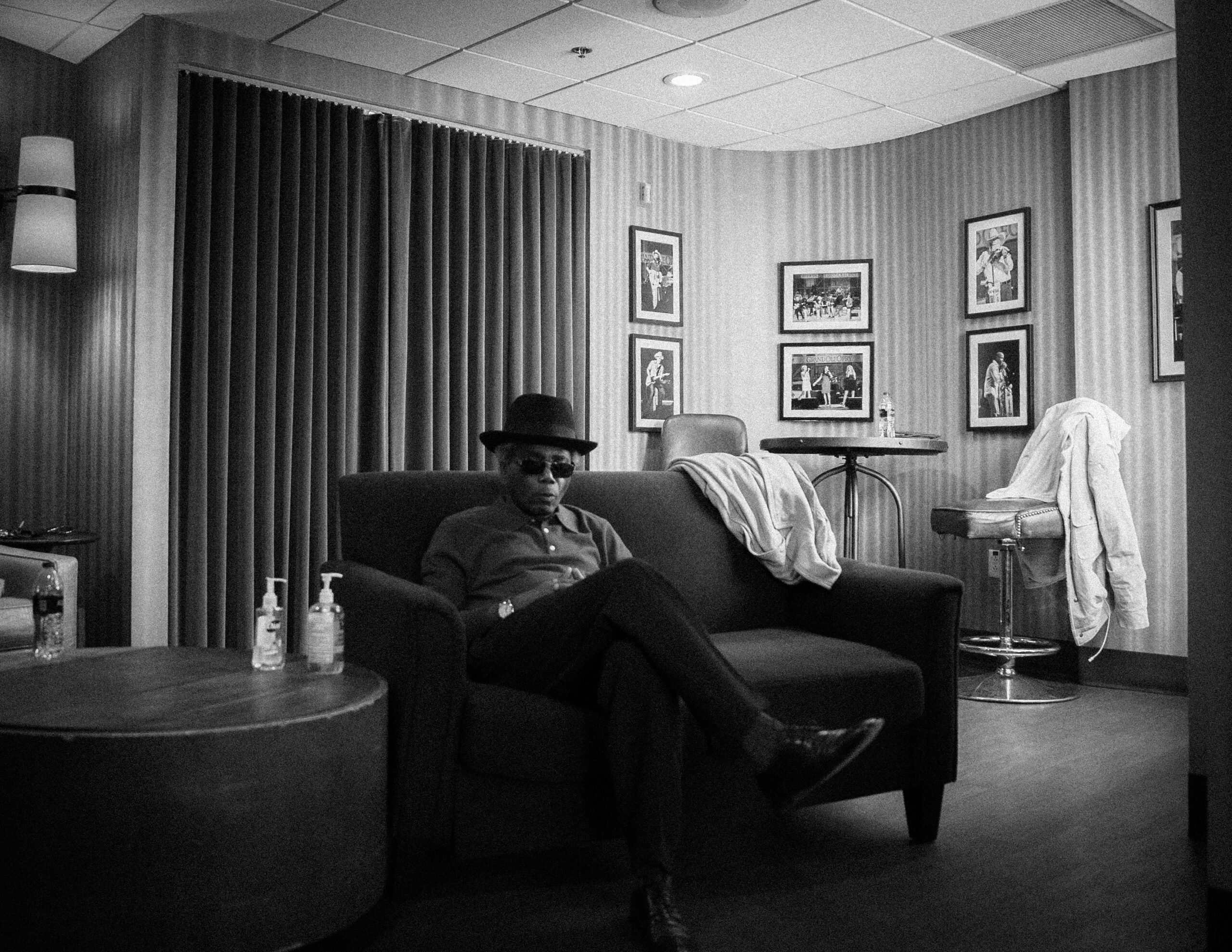 Those songs about home carry an emotional weight on the new album, out on May 5 on Verve Records. They enchant and enjoin, connecting you with the singer's own past life, particularly the second track, "Kavudu." "Nous sommes des frères et des soeurs sur toute cette terre. Nous sommes des frères, pourquoi se faire la guerre?" "We're sisters and brothers on the earth. We're sisters and brothers, why make war against each other?" There's empowerment in using your time on a stage in Shipshewana, In., or Richmond, Ky., to sing about trouble an ocean away. When Cote D'Ivoire is in turmoil, One — who still has family and friends there — feels it, feels it deep inside, even despite nearly three decades in a new country where he is now a citizen. At times like the present, when things are calmer, One can feel at peace. "Home depends on how you feel," he says. "I know that if I'm not comfortable here, I'm not going to be able to help nobody there."
And still, the album fights with that notion. After so much talk of returning he leaves listeners with a final chorus — on the stunning "Birds Go Die Out of Sight," featuring vocal accompaniment from Canadian folk singer Allison Russell — that doubles back: "Don't go home. Don't go home. There is nothing for you there." Perhaps it's an appropriate coda from a man on Peter One's journey, one that he calls happy, albeit with ups and downs. If its details are unique, the actual voyage is universal. It's what allows a sexagenarian from West Africa to connect with college students in Ann Arbor, Mi, an alternate version of Bruce Springsteen's magic trick that Peter One is thrilled to be learning — and teaching — once again, after all these years.
"You can feel it," he says. "People don't understand, but what they see and what they feel from the stage touches them. I don't know what the magic is behind that. I need to find out."