When lightning storms threatened to wash out SPIN's South by Southwest showcase last night (March 16) in Austin, Tx., headliner Killer Mike turned a potentially disastrous situation into something truly memorable and special. The Atlanta rapper moved his set from Stubb's' large outdoor stage to the venue's 200-capacity indoor room and delivered a powerful, hour-long performance featuring several new songs.
Earlier in the evening, before Austin was deluged with rain and lightning shortly after 9 p.m., SPIN's showcase featured performances from Voxtrot, Sunflower Bean, Brittany Davis Quartet, McKinley Dixon, and As You Were. renforshort was on stage for one song when show organizers evacuated the venue due to lightning and could not continue her performance. Some fans chose to stay behind in the 200-capacity smaller inside space while the schedule was reconfigured, and Killer Mike was able to take the stage there to a packed, frenzied room just after 11 p.m.
In his first major solo set since the start of his now decade-long partnership with El-P in Run the Jewels, Killer Mike was joined by a five-piece backing choir for a performance that drew heavily from his life experiences growing up in Atlanta and finding salvation in music.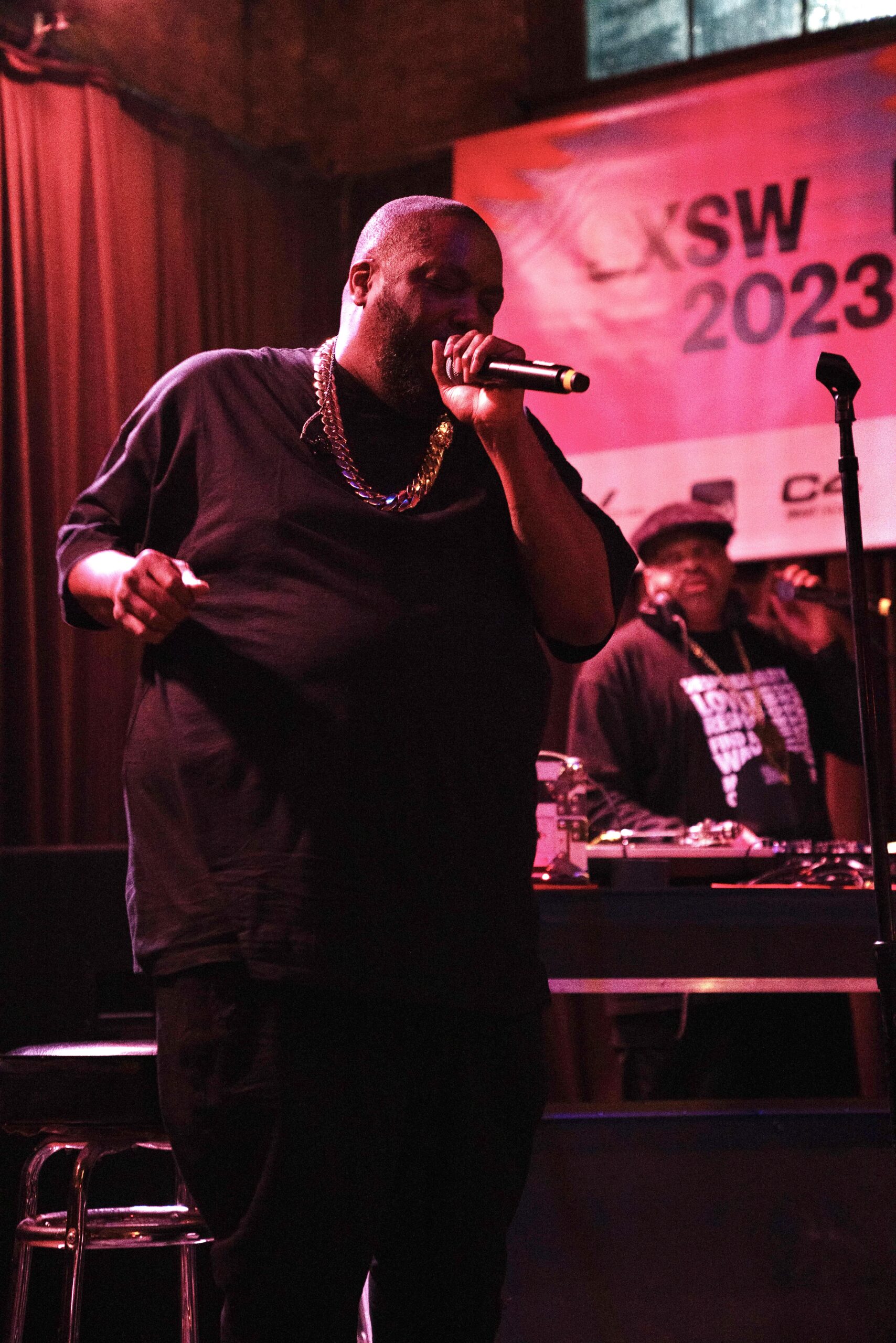 New tracks included "Shed Tears," which made good use of the gospel backing vocals atop a deep bass-and-drum groove, while the aptly named "High + Holy" was Mike's tribute to his wife, who he says encourages him to always search for a higher purpose. The set also featured favorites from Mike's pre-Run the Jewels catalog such as "Kryptonite" from the final Purple Ribbon All-Stars album (2005) and the top-30 crossover hit "Never Scared" with Bone Crusher and T.I. (2003), and he closed with the OutKast song that launched the rapper far beyond his Atlanta roots, the veritable 2001 singalong "The Whole World."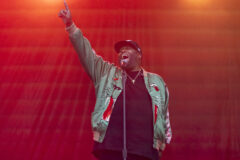 "My life truly is a testimony for what happens when you show up and keep believing something is calling you to do better for yourself," Mike told the packed audience in an uplifting monologue. "I don't know what's after this life, but I will treasure this night for the rest of my life."
Chicago rapper Dixon kicked off the festivities with rousing, live band hip-hop from 2021's For My Mama and Anyone Who Look Like Her and his upcoming June 2 City Slang release, Beloved! Paradise! Jazz!? Two songs were featured from the latter, "Tyler, Forever" and "Sun, I Rise."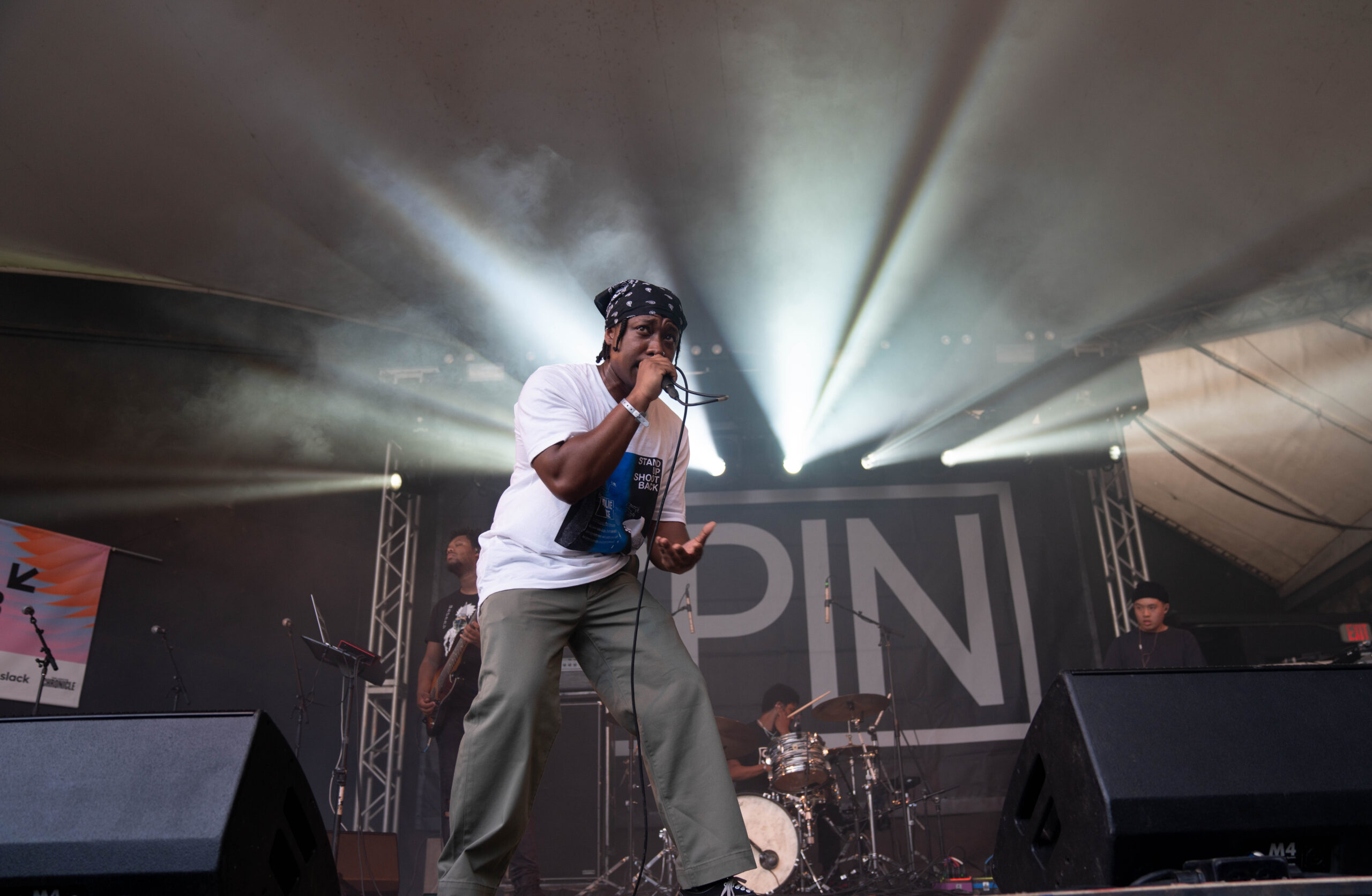 Indie rock outfit Sunflower Bean offered up seven attitude-oozing new songs during its performance, including "Serial Killer," "Teach Me To Be Bad," "Lucky Number," "Evil Dreamers," and "Champagne Taste," the latter a nod to the same-named alter ego version of the group that occasionally plays live.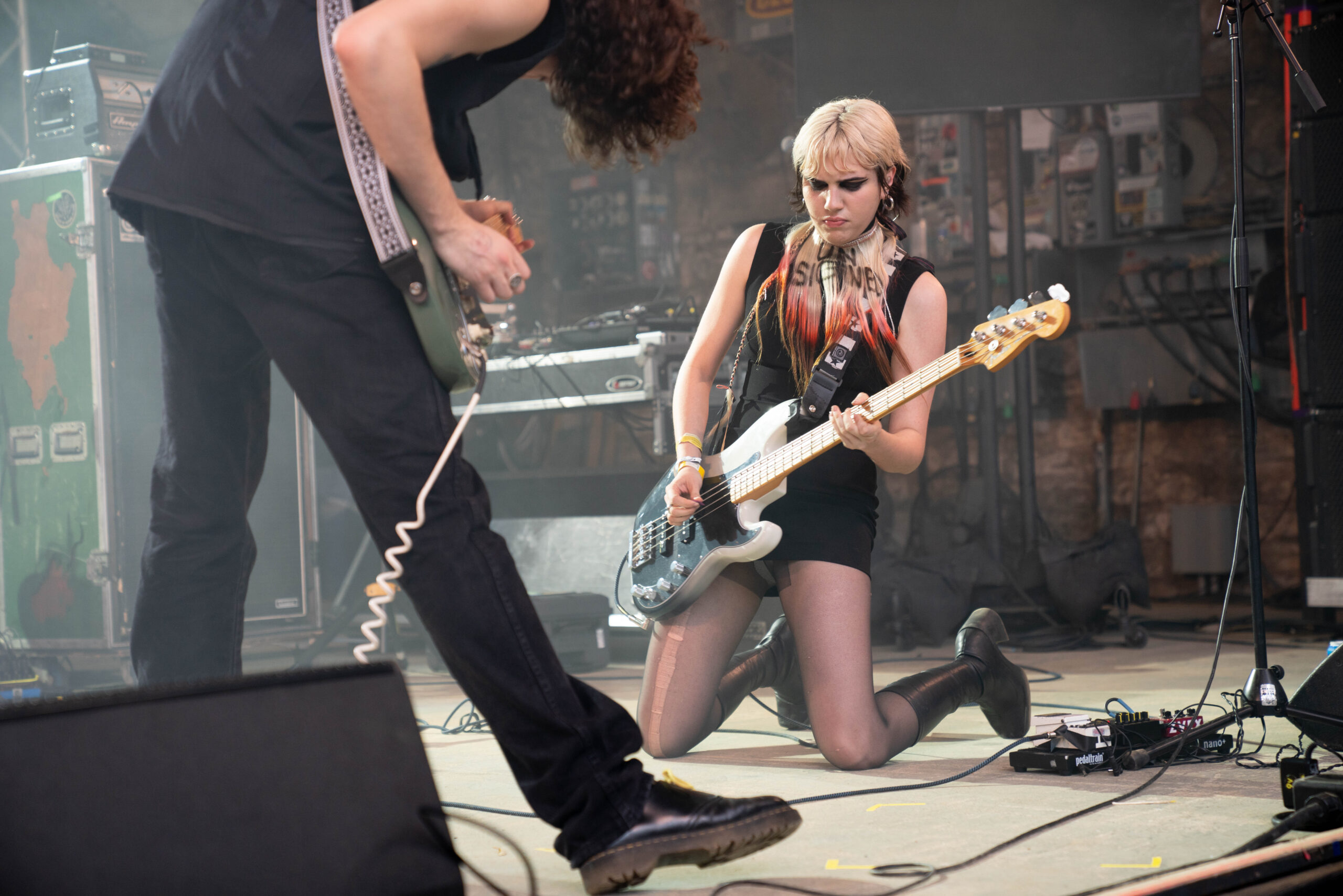 A hometown indie rock band who'd only played a handful of times since splitting in 2010 and reuniting last year, Voxtrot turned back the clock with snappy, upbeat songs such as "Kid Gloves" and the Smiths-y shuffle "The Start of Something" from its original mid-2000s output. The hometown crowd sang and danced along to the band's greatest hits, upping the night's vibe.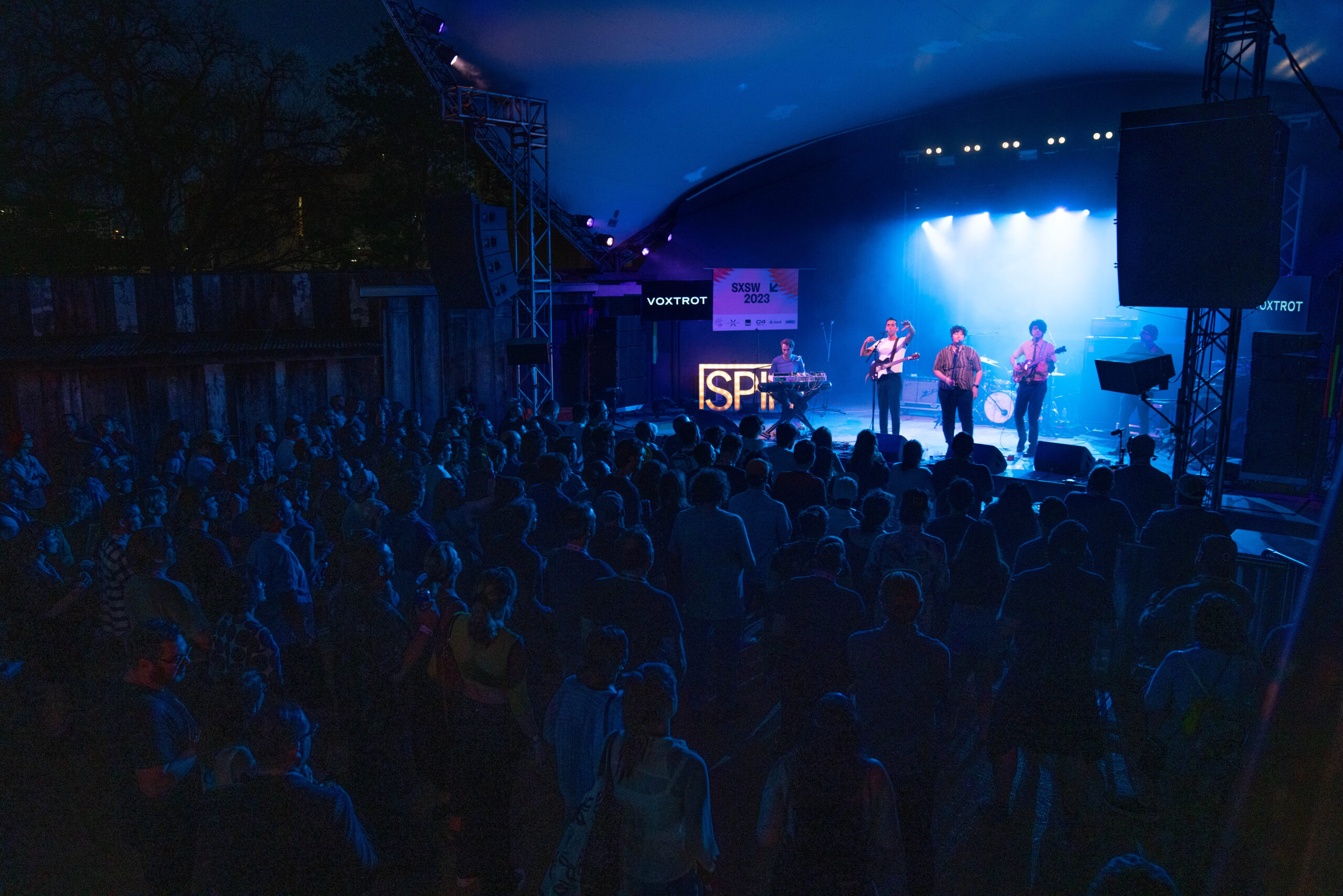 Made up of four active-duty sergeants from the U.S. Army, As You Were was the last group to play indoors before the storm, its loud rock sound conjuring alt-rock titans such as Linkin Park and Incubus.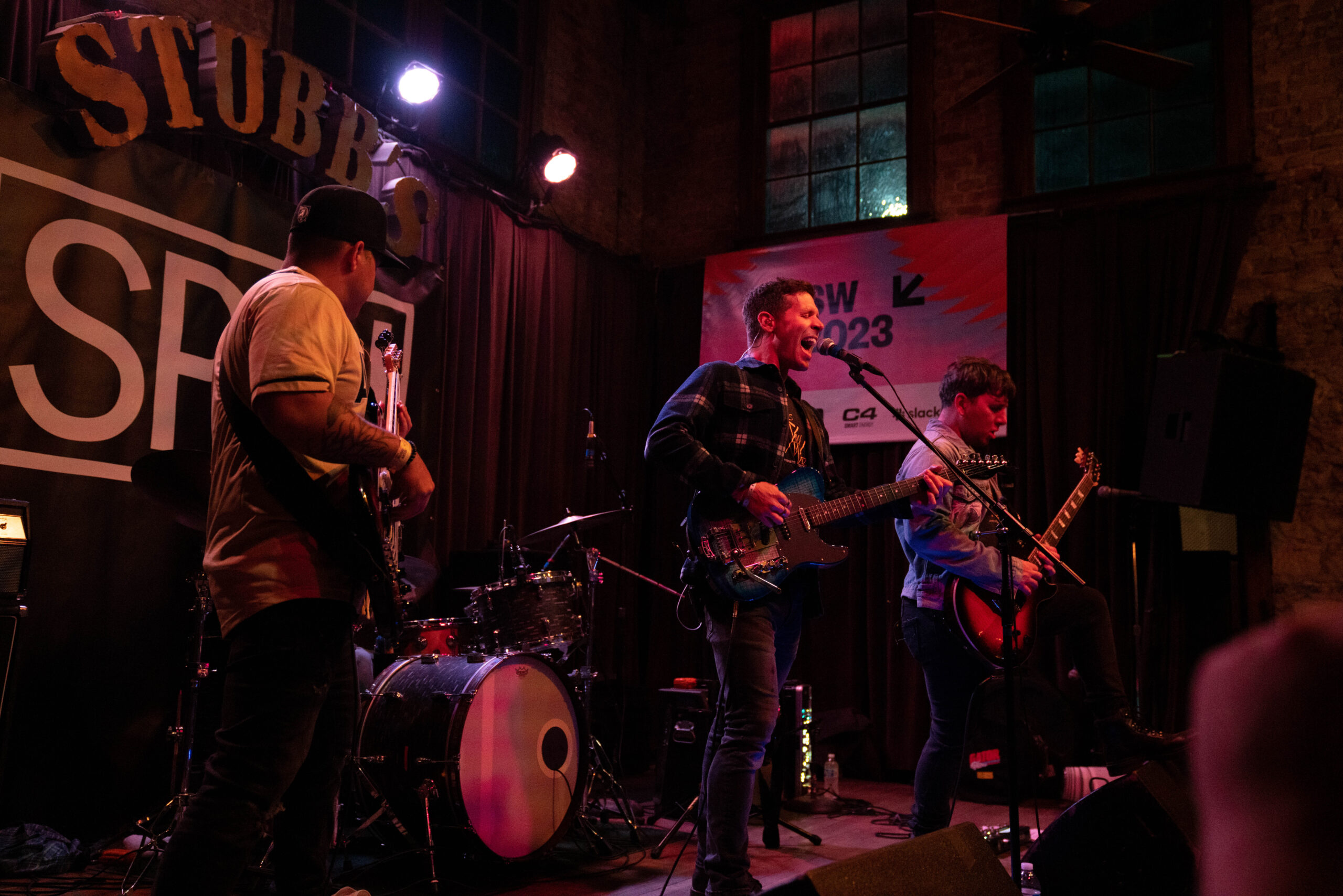 With lightning flashes visible in the upper windows of the room as they jammed, the Brittany Davis Quartet served up irresistible rock and soul with an effortless virtuosity ("we're about to bring lightning from these fingertips!" Davis told the crowd). Highlights included the new single "So Fly," the measured ballad "Momma's Gotta Go" and its guitar solo from Jason Cameron, and a slowed-down, swampy cover of Stevie Wonder's "Superstition."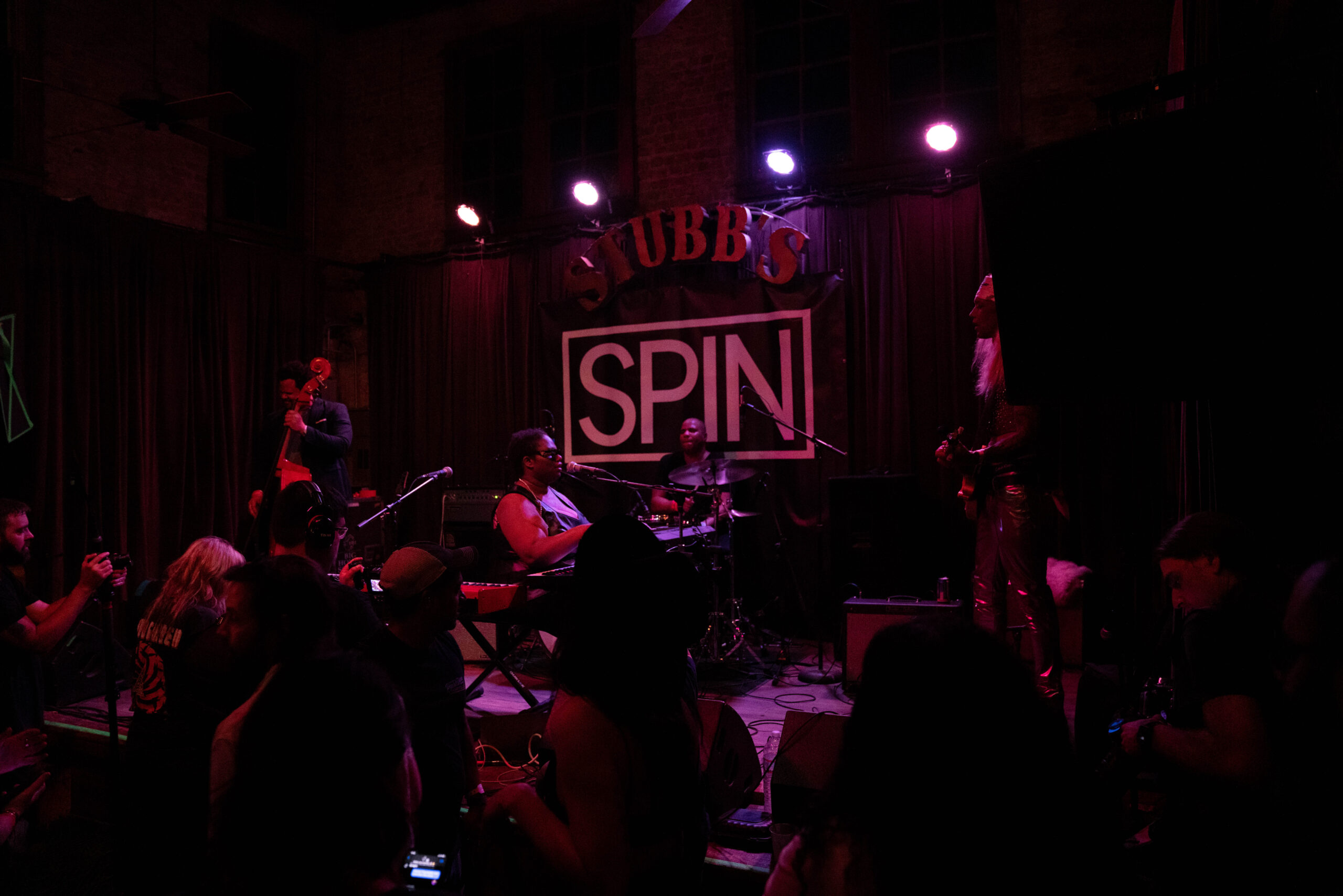 Following Killer Mike's set, Sunny War dazzled with solo guitar performances of material from her album Anarchist Gospel, including "Whole" and "No Reason," which she just played on her late-night TV debut on Jimmy Kimmel Live! South Korean electronic artist sogumm closed out the evening with plenty of energy despite the very late hour and even took a group photo with fans and friends in front of the stage as the house lights finally came on.
Painted Shield, the Seattle band featuring Pearl Jam's Stone Gossard, Brittany Davis, Mason Jennings, Matt Chamberlain, and Jeff Fielder, was scheduled to perform at the event but had to cancel at the last minute due to a case of COVID. Having released two pandemic-era albums in 2020 and 2022, the group just played its first three live shows in recent days at Seattle's Clock Out Lounge.
The event was presented by Larceny Bourbon: an award-winning Wheated Bourbon that will unlock access for one lucky music fan at next year's festival. Visit larcenybourbon.com/live to enter the Larceny Live Sweepstakes for your chance to win two passes to the show in March 2024, and get your hands on some showstopping cocktail recipes.