Liv.e raises an implicating eyebrow and violently whirls her phone camera, blurring the white walls of her Los Angeles apartment into an eye-fucking mescaline smear. Some degree of po-mo motion sickness is almost unavoidable when conducting zoom interviews, but there's no mistaking this merry-go-round ride for an absent-minded accident.
"Oh," she prods, just as the room finally stops spinning. "So you're not trying to feel like you're on Ketamine?"
Moments earlier, the 24-year-old ART&B experimentalist had asked which of her two albums I'd more likely spin in the background of a party. It's a fair question. Liv.e's stream-of-consciousness, avant-collagist songwriting is a coo-to-croon patchwork of beat-poetic lyrics, amorphous melodies and slapdash samples all jumbled together for maximum disorientation. An inattentive, inebriated ear could easily mistake her eclectic LPs for a crate-digging playlist.
My speculative shindig is pumping Couldn't Wait to Tell You, but it's not a matter of quality. Though stylistically freewheeling, her 2020 debut was moment-to-moment mellow — a fire-hued, analog bubble bath well-suited to the ebbing energies of a rooftop clambake. By contrast, her latest record, Girl in the Half Pearl, isn't just more jagged and sharp-edged in its sonic architecture, swapping warm vinyl grooves for video-game-derived synth swells (she cites the soundtrack to 1994 sidescroller Earthworm Jim as a key influence) — the album frequently seems to splinter into madness within individual songs. Could casual conversations carry over "Ghost," where Liv.e whips between paranoid murmurs and drum-and-bass-backed shrieks? No drinks would remain unspilled when "Clown" explodes from its opening robo-creep stutter into a full-tilt delirium climax: "YOU BEEN STEPPIN ON MY LANDMINES TRYNA BOMB SHIT LATELY!"
"We're not at the same party," Liv.e says, shaking her head. "Have you never been in love? That shit is like raging on hard fucking drugs."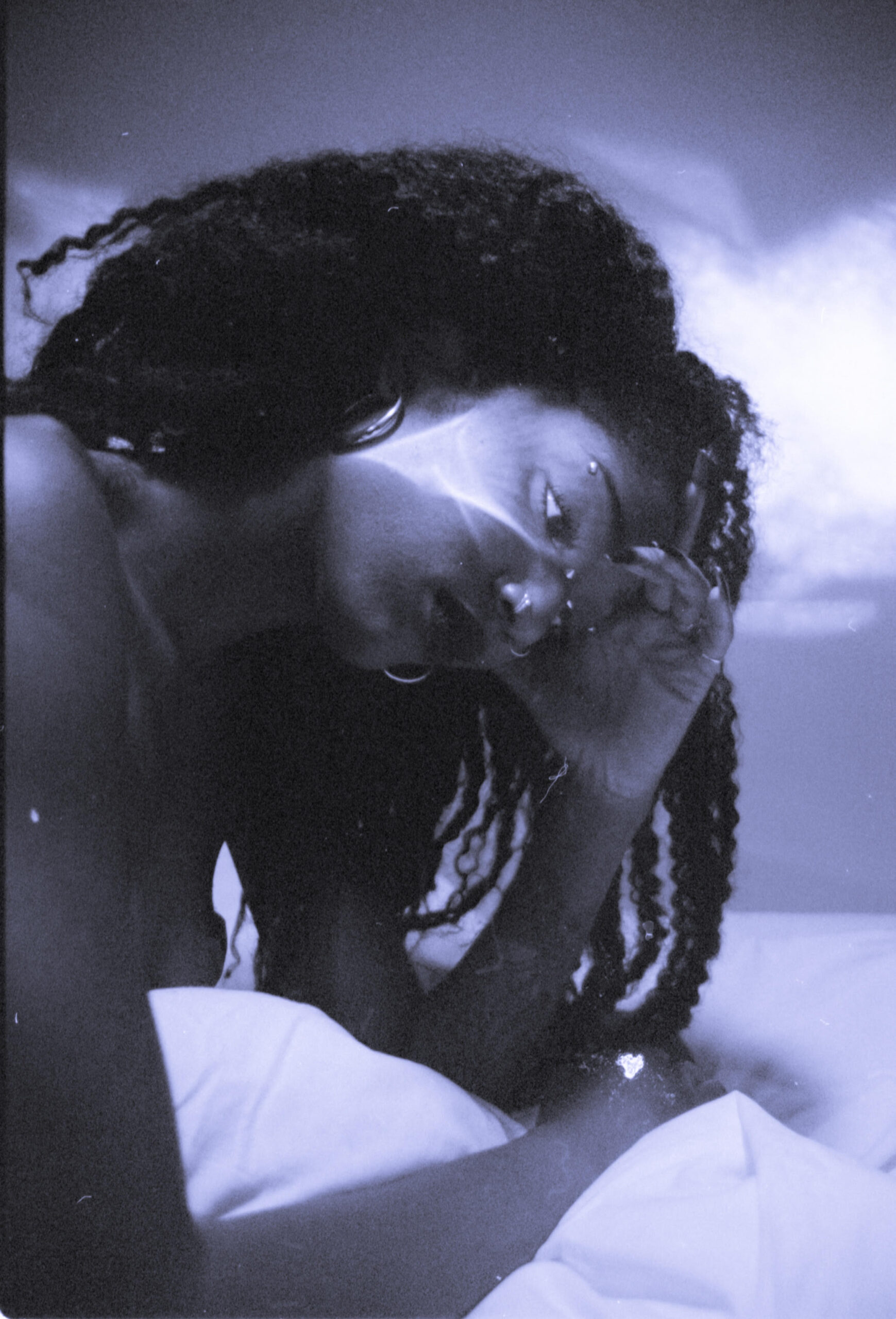 The trajectory of Liv.e's career up to this point recalls quite the opposite pharmaceutical experience— less a manic amphetamine jaunt than a freeform, explorative trip. Born in Dallas to a gospel-singing mother and a blues pianist father, the young Olivia Williams actually spent her childhood avoiding music in an effort to carve out an identity. Following a tenure at a performing arts high school that introduced her to Texas collective Dolfin Records, Liv.e's first music emerged out of SoundCloud DJ mixes and drum jam sessions. From the Erykah Badu-inspired (and approved) funk-psych of her 2017 debut EP to the jazz-rap dabblings of her 2018 follow-up (with a detour into Juicy J and DJ Paul worship in between), even before Liv.e had developed her distinctive style, she was proving that nobody else's could claim her.
By the time Liv.e fell into a narcotized sway to the "emotionally addictive, unbalanced romantic relationship" that would ultimately inform Girl in the Half Pearl's narrative, she had already set a goal of pushing her music to new heights of psychedelic immediacy ("Top three drugs we trying to make you feel on: Molly. Speed. PCP"). Whether reeling from a transportive fantasy on "Slumber Party" or driven to seek self-loathing religious reprimand on "Our Father," her new musical outlook made an unexpected match with the dizzying highs and lows of love — a woozy sonic toolkit to capture her dangerous liaison in all its destabilizing glory.
As Liv.e sees it, "If Girl in the Half Pearl 'sounds chaotic,' it's only because my life was chaotic."
"The difference between this album and Couldn't Wait to Tell You is I'm not looking at feelings from a distance," she says, citing the occasionally invented characters and situations from her debut. "Here, I'm actually experiencing every single thing I'm talking about in the songs as I make them — [in] real time. I don't think a lot of people are honest about that romantic-dependent mental state. Love is abusing heroin — literally going into your drug dealer and them being like 'Damn, I really want you to stop these drugs, but I'm gonna keep giving them cause you be paying me.'"
Though Girl in the Half Pearl spins a tale of helpless attraction, making the record required Liv.e to be more of a "fucking control freak" than ever. She pieced together about half the album's tripped-out tapestry herself (a big step up from her debut, where she earned only a single production credit), her fondness for "weird-ass percussion" an unmistakable auteurist stamp — be it There's a Riot Goin' On-styled ping-pong drum machines or UGK-esque slab rattlers.
"When I went into studios the last couple of years, people just assumed I wanted some neo-soul shit like Couldn't Wait to Tell You," she says. "I was all like 'No! Ask me more questions.' [Digital audio workstation software] Ableton and I go way back. There ain't no story to tell. I just was at home pushing buttons like [jabs fingers into her palm] do-do-do!"
As tantalizing as it is to imagine a world where Girl in the Half Pearl makes Liv.e an ecstasy export — offering her designer drug beatwork to likeminded collaborators Pink Siifu and Earl Sweatshirt — the artist insists she'd prefer her craftsmanship stand-alone, always heard hand-in-hand with the raw, immediate feelings it exists to express. As she exclaims on glitch-step head-spinner "HowTheyLikeMe," she's "really livin' the life!" Whether or not it earns her a place in cocktail hour streaming queues seems, quite rightly, outside the realm of reasonable concern.
"I'm no longer trying to hide parts of myself in order to seem or to be deemed more acceptable," Liv.e says. "People should know, this is as grimy as it gets."