Electronic artist and producer Venessa Michaels describes her style and genre as "2090" – a fitting reference for her otherwordly fusion of club music, hip hop and pop. Her new album, Sent from Saturn, soars with vocals, stabs with syncopation, and pulls you to the dance floor with eight radio-length gems bookended by short cinematic ins and outs. A true journey.
Michaels has collaborated with the likes of J.Worra, Kaleena Zanders, Lil Texas and Luck; has toured alongside NIKI, Raury, 6lack, Party Favor, and Krewella; and has taken the stage at Coachella, Splash House, and Camp Flog Gnaw. She even found time to create the theme song for the DreamWorks Netflix show KIPO and the Age of Wonderbeasts. DJ Mag recently named her one of the Emerging Artists You Need To Hear.
"Music is energy and as long as we give each other a way of expression, then we're doing something right."
-Venessa Michaels
We connected with Venessa to talk about her musical influences, deep space, sharing experiences with her audience, how she's stayed motivated, what's next for her, and more. Stream Sent from Saturn here and check out her SET below. Want more SETS? Head over to SPIN TV to keep up with all the latest and greatest DJ's/producers pushing the boundaries of electronic music.
SPIN: Who is Venessa Michaels and what do you stand for?
Vanessa Michaels: I'm just here doing what I love. Stay passionate and persistent in whatever uplifts you and never give up!
Tell us about your sound – where does your style originate from and what have been your biggest visual, social, and sonic influences?
I am a big fan of all kinds of music. I've always been inspired by anything produced by Timbaland, Missy Elliott, No Doubt and Calvin Harris. Lately I've been listening to a lot of Shermanology and Zhu. Visually, I'd say my inspiration stems from what I think about when I look up into the sky and see how endless it is and how little we know. I used to be really obsessed with UFOs and aliens. A lot of the visuals stemmed from that obsession of space and not knowing what's out there. Sometimes you can see the beauty of the universe by creating your own idea of what that looks like. It's all so infinite.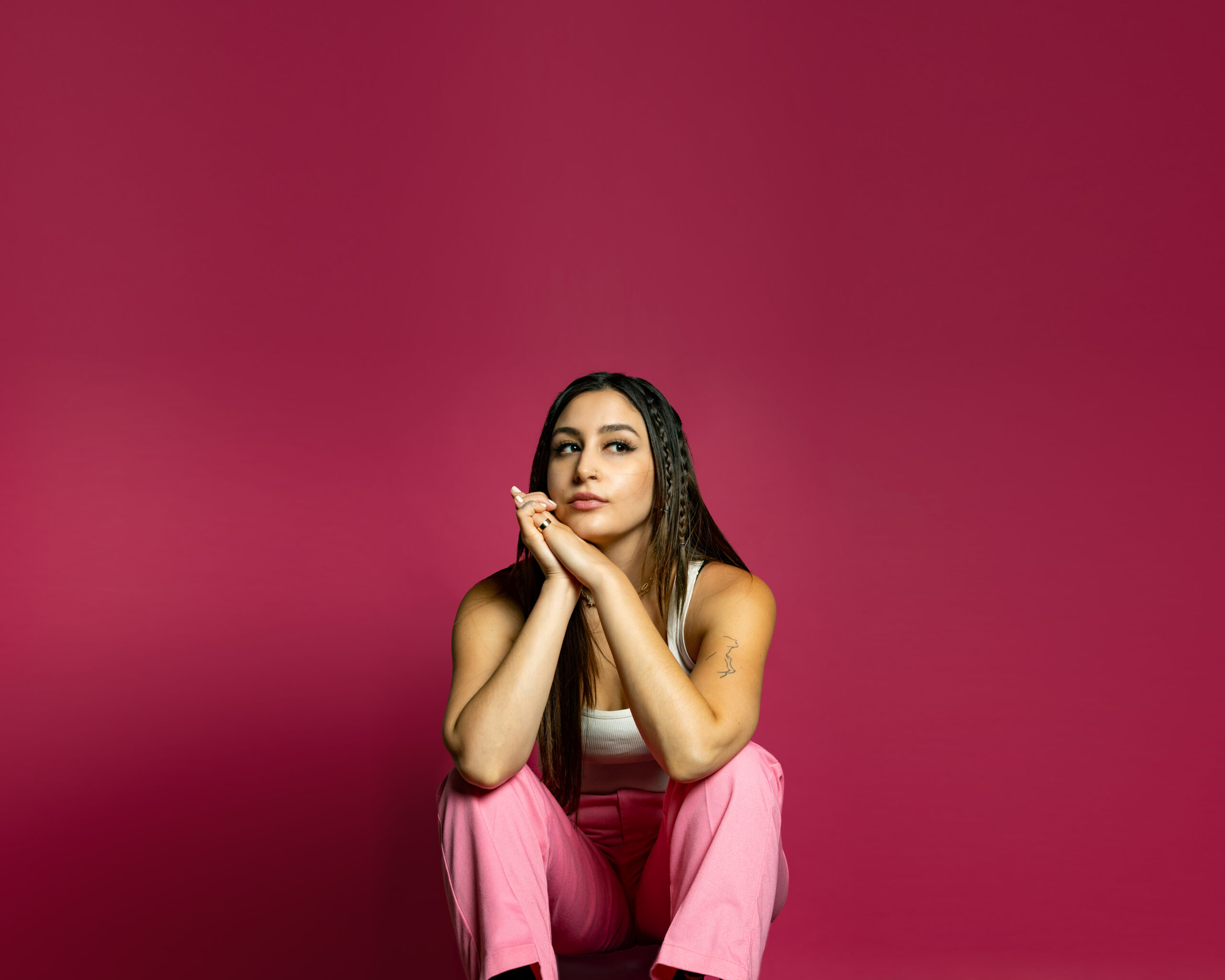 Was there a definitive turning point to your success?
It's really hard to define what success means. Sometimes success means playing a festival you've always dreamed of, but there's always more to do. I feel like I have a lot more to check off my list before being able to answer this properly, but I can say I am very proud of what I've done so far. You have to remind yourself sometimes or you can get lost in that word "success."
When did you realize the magnitude of your impact within the industry/community?
I feel like I impact people when they feel something through a shared experience. It's always the best feeling in the world when playing a show and people are moving to the energy being curated. Music is energy and as long as we give each other a way of expression, then we're doing something right.
Where do you want to go next with your music and what can your fans expect from future releases?
I just want to stay in a space of doing. It's too easy to overthink the process of creating, and my biggest focus is to let that energy go. With that being said, I am looking forward to releasing a lot more often this year. Definitely a lot more dance music coming and production/writing for some of my favorite artists that I work with. I'm excited for all of it to come.
Where have you not performed yet that you want to perform?
Australia, UK, and Ibiza.
In what ways have you pushed yourself beyond existing self-imposed limitations?
I've had to be super self-motivated and get past a lot of funks these past couple years. I think that mentality of trying to make something perfect can be so deceiving. It's important to let the music move you first, and then move with it. It doesn't have to be perfect to make you feel something deep. I am practicing this every day.
What's next for Venessa Michaels?
More music and shows!
What do you wish for the future of electronic music? In what ways would you like to see it evolve?
I want to see people support each other more often. There's so many ways to thrive when you do it together. It's a beautiful scene and there's a lot more we can do to showcase how amazing this space is.
Any last words for the SPIN universe?
SPIN universe! I am beyond grateful to be here and I can't wait to share more with you. Thank you <3