"I made it here," I wrote to a mentor of mine while the sound of xylophones quietly trickled in the background.
Direction has been an ever-evolving map for me.
Instances where the paper folds over have placed creases in what I had assumed was my intended road.
Hot take, but I must say the notion of Calvin's perceived pre-destination certainly doesn't consider the natural flow and state of things.
I watched an interview with Zane Lowe and Ed Sheeran the other night about Ed Sheeran "returning to music" after an 18-month hiatus. He took the break after concluding years of touring for his records, the size of which exploded beyond anything he had perceived. It came from one idea – do a massive stadium tour and ensure that as many people hear and experience his music and story.
But that was that.
If he was offered to add another leg of the tour, he'd say yes. There was a framework, but it allowed wiggle room. For exploration, there was air.
Later in the interview, he said he had reached a place where he no longer made plans.
He simply takes life as it comes.
Happy to be here, I thought after she replied.
She reminded me to thank myself for the lessons I had learned and how far I have come – As a butterfly might upon gazing down at its shell.
Know and trust that you are valuable. If self-respect is there and embraced, one has obtained a self-compassionate form of resilience.
Affirmations are like little kindles to a flame within ourselves that spark encouragement to keep going.
It's valid if it is fleeting, The question is understandable: am I able to value what is Here?
Starved by winter, a bear rushes at the scent of a catch. It then finds itself halted in its track by barreling limbs from above.
The bear had high expectations for its quest etched out by memories of starvation that lasted months.
Was it trauma that influenced the bear's decision? Did past traumatic experience position the Bear where it was at that place and time?
I uttered a sigh of relief reading her response to me that night, similar to the one that left me when I heard Sheeran speak.
Digging into our past traumas, and coming to terms with how they might have steered us one way or another, is a watershed moment. It's a marvelous victory upon a mountain when one can see the strength produced along the way.
The bear may have tried similar scenarios time after time – becoming more assertive, more creative, and cunning to capture its prize. It wasn't so bad in the end; instead, it was all worth it.
I have allowed trauma to guide my choices in several instances throughout my past. Birthed from which are skills and capabilities I'd never have otherwise.
I've written before I have a most potent and comprehensive imagination. It is born from both love and self-preservation. The worst the circumstance, the grander my dreams would rise to meet the occasion and bring me to a space where I felt safe.
Growing older, imagination has occasionally brought about risk.
Before the mass shooting at Pulse Nightclub in 2016, I had an internal family matter that generated mental instability. It pushed me away from my mother for a time in the months leading up to her death.
"Trauma cannot be viewed narrowly; instead, it needs to be seen through a broader lens—a contextual lens integrating biopsychosocial, interpersonal, community, and societal" (National Center for Biotechnology Information, U.S. National Library of Medicine)
Once the horrible event in Florida occurred and tacked onto my prior individual trauma was that of myself and my community's collective trauma.
I reacted by plotting out a ten-city fundraising tour for LGBTQ nonprofits. This was my imagination formulating a solution, an idea, where people would feel supported and shielded from the atrocity bearing its teeth on the news.
My trauma decided for me to set out on such an audacious mission – a wild plan!
Ultimately, my reaction stemmed from events when I was very young – fascinating, isn't it? Those early days when towers of blocks propped up a concept of salvation fostered my impulsive leap back in 2016.
In 2016, I failed royally. I only pulled off two of the cities, losing serious money on one of the shows and not breaking one thousand on another. (Today, my last two nonprofit events have sold out their respective venues. We learn from these moments.) 
I had made some poor judgment calls, including taking out a high-interest loan. I had even quit my day job, throwing myself entirely at the project. I ended up bankrupting myself, saved out of the pits of my then despair by my dad.
"A trauma-informed perspective views trauma-related symptoms and behaviors as an individual's best and most resilient attempt to manage, cope with, and rise above their experience of trauma." (National Center for Biotechnology Information, U.S. National Library of Medicine)
My coping strategy of complete departure into my imagination was not serving me as well as it used to. It created more problems than it did solutions.
My imagination, my past, mapped my present and near future.
Yet let us not forget the earlier words of my mentor, whom told me to thank myself.
Within it all, I learned so much, and I am grateful for it. It showed me my sincere compassion. It displayed the honest desire to help. It highlighted my creativity, the world of "Amplify Love" that I built.
Our coping with trauma isn't something to be ashamed of. How glorious that trauma rapidly accelerated my devotion to music and the arts and the building of "worlds" that better the lives of my neighbors!
I am thankful for the path I have walked.
Today, I identify the origins of my plans. I have reframed what success means for me.
I've begun to make room for life's serendipity.
I took up the pen to parchment to make my own compass rose.
I am able to catch myself and reshape imaginative visions into something manageable.
"when life takes precedent over ambition" Lowe said.
I'd like to think it's discovering harmony between ambition, desire, and good well-being.
Sheeran's 18-month break from the road allowed him to have time to take a deep look at his life. He began to paint, a new hobby, and didn't pick up his guitar. His gap helped him love music again and value hearing his work on the radio.
A gap permits us to widen our scope of observation, take time to analyze the meter of our breath, and move into analysis of where we are going and why.
A gap would've served me well in 2016.
We began by speaking toward an idea of life with no "plans". We have over the course of this moment together viewed that in the way of, a life with fewer plans designed by trauma.
We ought to make a safe space for us to explore our traumas and see how they are linked to the decisions we are making within our lives, for our lives.
Fewer plans; more room to breathe.
Through this process, we can find joy in being.
Who is the cartographer of your life's map today?
About the Author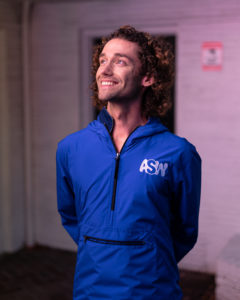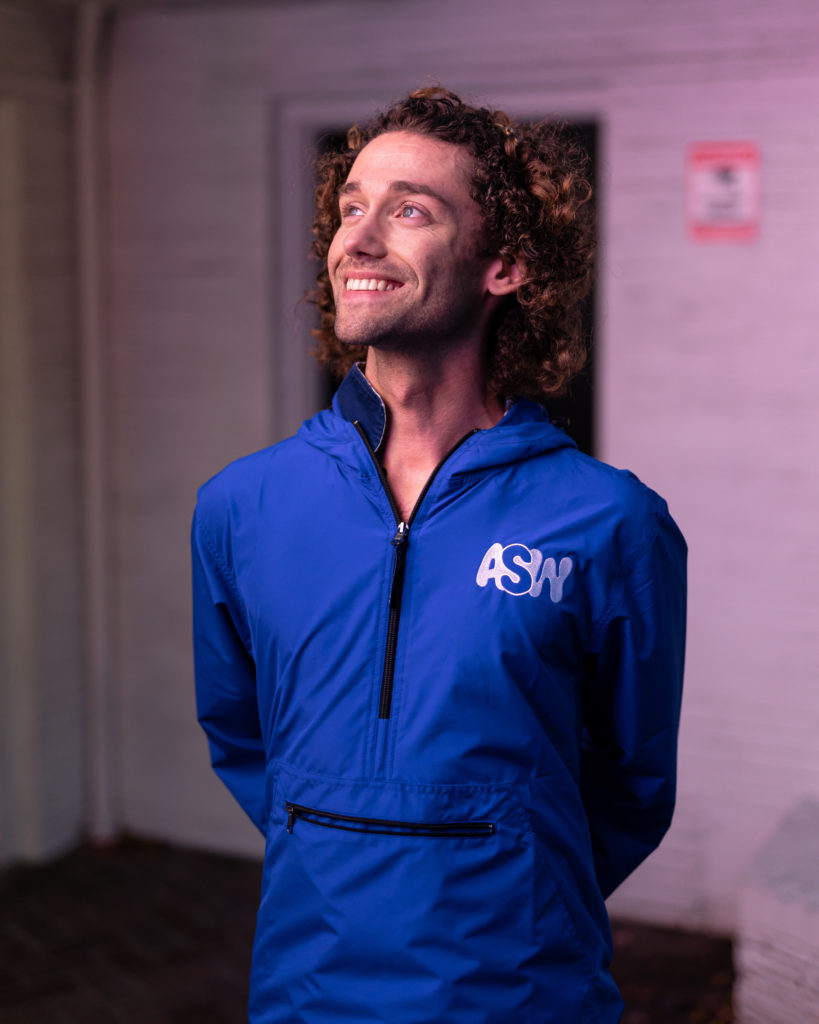 A dance music producer, singer, and songwriter, Alex Wagner (known by his music project ASW), was called an emerging artist to watch by DJ Mag in September of 2021. Currently signed to Tommie Sunshine's Brooklyn Fire Records, he has also had multiple releases on Atlantic Records, remixing artists such as Galantis.

As a crisis counselor for Crisis Text Line and certified peer counselor with the state of Washington, he has organized multiple mental health awareness events leveraging the power of music and the arts. He is launching his company Grooving for Good this year. He currently resides in Seattle, Washington. You can follow him on Instagram at @asinglewave.