If you purchase an independently reviewed product or service through a link on our website, SPIN may receive an affiliate commission.
If you've abandoned your grand New Years' plan of finally getting back into pre-pandemic shape, you're not alone. Only 25-percent of people follow through with their plans to actually get into shape. Much of this is due to the initial workout hangover, which is the post-exercise soreness that makes it difficult to hit the gym. Luckily, you can ease your recovery by visiting a sauna or, with HigherDOSE's Infrared Sauna Blanket, you can do so without even leaving your house.
The HigherDOSE Infrared Sauna Blanket brings all the benefits of visiting the sauna to your home. This portable blanket will intensify calorie-burning workouts and promote recovery while also helping detoxify your body, relaxing your mind, boosting your mood, and stimulating the glow of your skin. The blanket uses far-infrared rays, which are superior to the full-spectrum rays of a traditional sauna. It also promotes your brain's feel-good chemicals (Dopamine, Oxytocin, Serotonin, and Endorphins). So not only does your body look and feel better, so do you! And you get all this at a fraction of the cost of a traditional sauna.
Put simply, HigherDOSE's portable Infrared Sauna Blanket delivers a deeply detoxifying sweat that also helps you sleep, alleviates stress, and boosts your mood. The original portable Infrared Sauna Blanket also reduces inflammation and chronic pain, helps your body push out heavy metals, and increases your heart rate so you'll burn excess calories.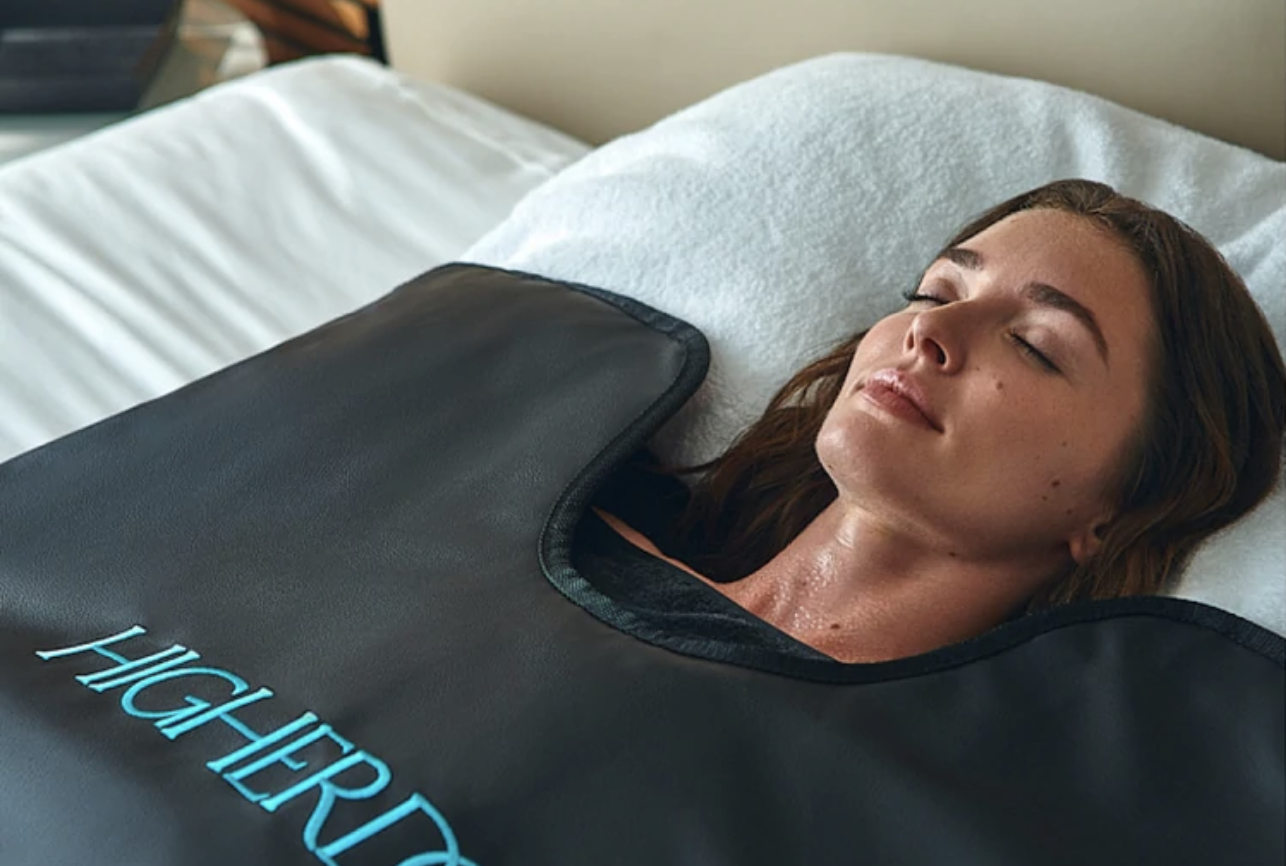 Using the blanket is easy. For starters, you'll want to cover your body with loose, skin-covering clothes, including socks. Next, unfold your portable Infrared Sauna Blanket and lay it out flat on a heat-resistant surface like a massage table or yoga mat. Then, lay down a barrier between your body and the blanket, like a towel, to ensure your comfort. Finally, plug your blanket in, turn it on, and give it about 10 minutes to heat up. Then get inside for the next 30-45 minutes, and enjoy. To finish, slip out of your HigherDOSE Infrared Sauna Blanket and rinse off in a cold shower to wash away sweat and regulate your body temperature.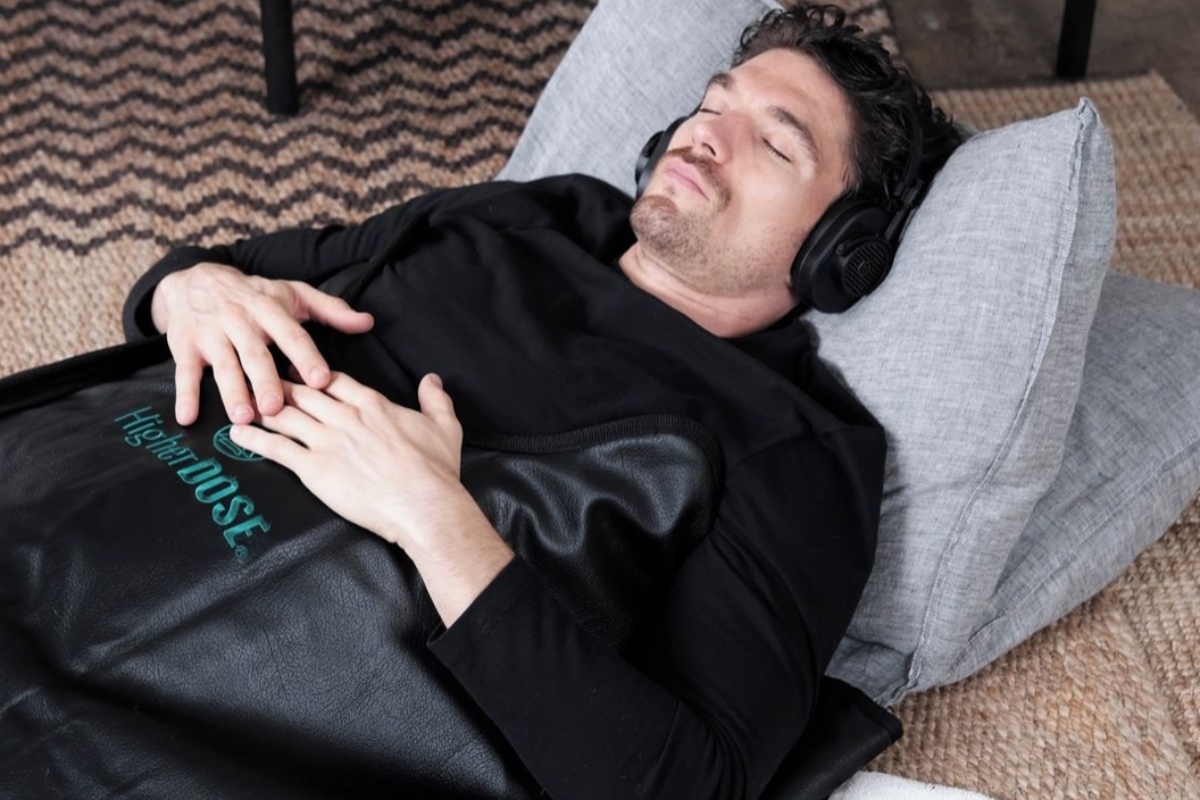 The HigherDOSE Infrared Sauna Blanket's careful configuration makes it a healthy, safe experience anywhere you use it. It all begins with an elevated polyurethane outer body that works like a shell. It's fireproof, waterproof, and will never melt. Next comes the infrared layer, which is infused with healing amethyst and tourmaline crystals that deepen the benefits of infrared therapy. This layer also naturally generates negative ions to fight free radicals while providing deeply penetrative heat that initiates a full-body detox, improves circulation, and reduces inflammation for inside-out healing.
Next, you'll find the charcoal clay layer and the magnetic layer. The charcoal binds to pollutants and flushes out impurities to deepen your detox. While the clay emits negative ions and balances the heat, the grounding medical-grade magnetic strip improves blood flow and circulation. And all of the layers come grounded in low EMF (electromagnetic field) and ELF (extremely low frequency) currents.