Destroyer's latest album, Labyrinthitis, started out as a dance record. It would have been "just like Donna Summer's greatest hits," frontman Dan Bejar explained in the album's press materials. The Vancouver-based indie-rock outfit hasn't exactly shied away from grooves before, but Bejar often suffuses those grooves with his own sardonic twist. It creates a set of expectations that Destroyer rarely strays from, refining their music à la Beach House or The War on Drugs, contemporaries who are often tagged with the "consistent" label that signifies unsurprising greatness. Now, with 13 albums under its belt, Destroyer is a legacy act, and Bejar has largely stuck to his formula of satiric lyrics and new-wave sonics that fans are well familiar with at this point. But that doesn't mean he can't have a little fun along the way. Labyrinthitis, made with Bejar's longtime collaborator John Collins, is all about Bejar having fun.
Although Bejar has set a solid framework for his music, he adds subtle touches to each of his records that distinguish it from its predecessors. 2015's Poison Season had the Springsteen-indebted "Dream Lover," and 2006's Destroyer's Rubies included the muted, singer-songwriter-adjacent "Painter In Your Pocket." Bejar invariably finds ways to shake things up while retaining Destroyer's core sound: captivating indie-rock with a dose of cerebral, poetic humor. There's the lead single, "Tintoretto, It's for You," indisputably one of the most aggressive songs Bejar has ever written. Here, he sounds sharper, not in terms of adroit skill but in a sense of seething uneasiness. He crams mouthfuls of syllables into each meter while the instrumentation rocks to and fro beneath him like a ship on rocky waters. Immediately after comes the instrumental title track, which plays out like a brief respite from the uncharacteristic belligerence of what came before. Still, there are plenty of moments that showcase Destroyer's typical inclinations.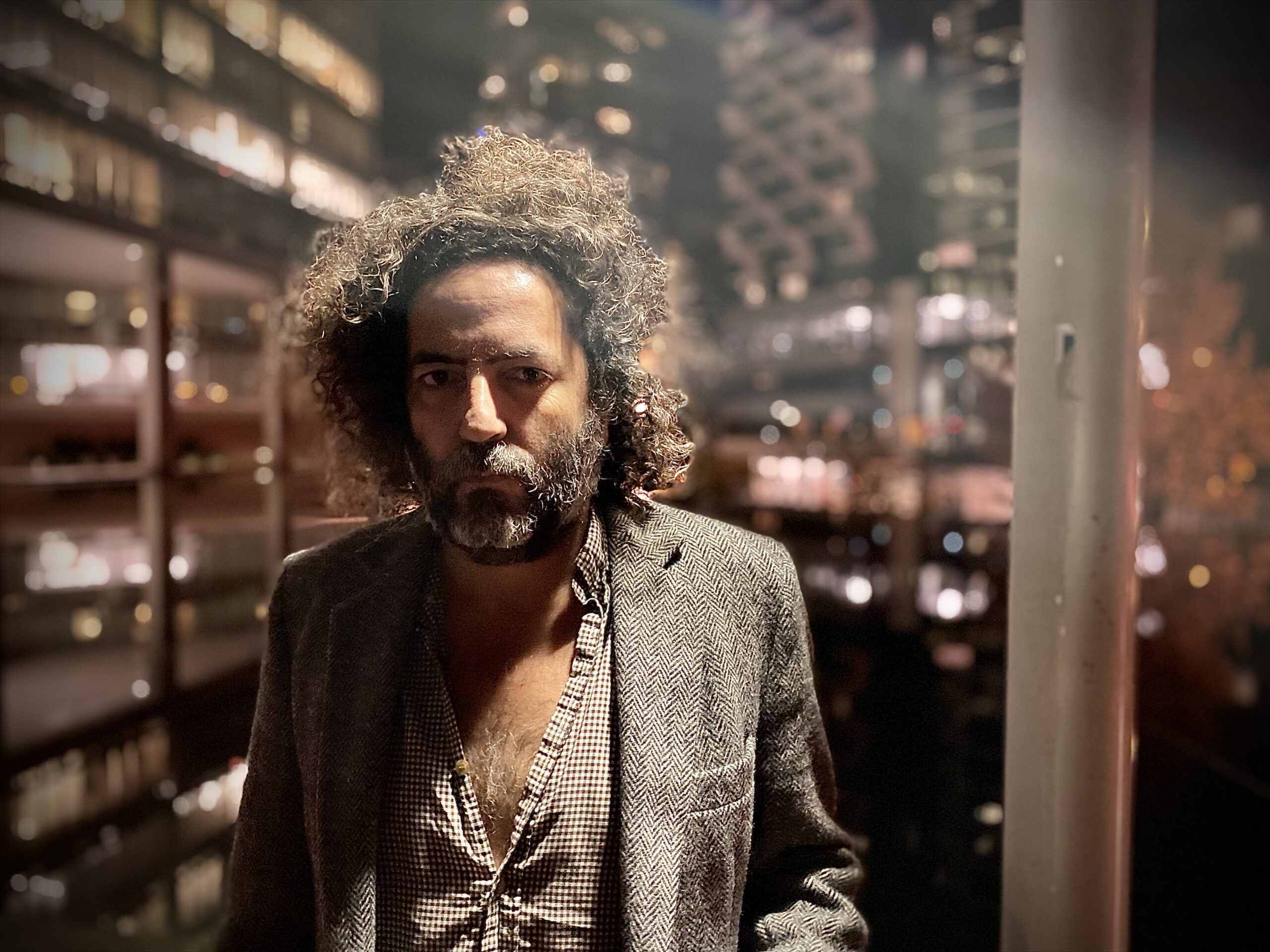 "Eat the Wine, Drink the Bread" sounds like an alternate version of "Temptation" by New Order, a common reference point for Destroyer. "Suffer" also sounds like a more hi-fi take on '80s new-wave, but Bejar doesn't create ersatz imitations of his influences. Collins and Bejar, who sent ideas for Labyrinthitis back and forth Postal-Service-style from their respective homes in Galiano Island and Vancouver, craft compelling songs that deserve respect in their own right. They go beyond pure pastiche by tying everything together with arrangements and lyrics that are charming in equal measure.
The third track, "June" is among the best in Destroyer's lengthy oeuvre, conjuring the most heartfelt songs from his magnum opus, 2011's Kaputt. At just over six-and-a-half minutes, it builds on a syncopated, funky bassline and melodic keys while Bejar waxes philosophical on just about everything that enters his mind. His musings are as opaque as usual, but they're nothing short of entertaining. Toward the second half, he plunges into a spoken-word stream-of-consciousness as the music ebbs and flows alongside him. "You have to look at it from all angles / Says the cubist judge / From cubist jail," Bejar intones in his reedy timbre.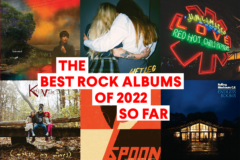 As is the case with "June," it's the delightful, insouciant Bejarisms that tie Labirynthitis together and give it the easily identifiable Destroyer stamp. The drumless closer, fittingly called "The Last Song," sees Bejar denouncing the coastal elite ("You move to L.A. / You're just another person that moves to L.A.") while flipping a well-worn platitude into one of the album's most memorable couplets ("An explosion is worth a hundred million words / And that is maybe too many words to say"). It's not the only song where Bejar wishes we'd all just shut up more often. On "Eat the Wine, Drink the Bread," he sings, "Everything you just said / Was better left unsaid." It could be slightly self-referential, as Bejar is wont to embrace the meta in his lyrics.
It can be difficult to tell what exactly Bejar is singing about most of the time, as his doggedly ambiguous style of writing points toward plenty of meanings at once and, sometimes, no meanings at all. But half of the enjoyment of a Destroyer song is the borderline nonsensical lyrics. Despite the potent dose of impressionism, one thing is always clear: Bejar is still having fun.