​​​​Blue Chips is a monthly rap column that highlights exceptional rising rappers. To read previous columns, click here.
If you know Stockton, California's high homicide rates and the gang activity, poverty, and institutional neglect that account for them, Louis Park seems located in a different zip code. The lush, green park is interspersed with towering trees, barbecue pits, picnic tables, handball courts, and baseball diamonds. Docks jut into the bordering San Joaquin River, where BounceBackMeek and his friends go boating during the summer, their most private conversations partly spoken in Khmer. For Meek, the 24-year-old grandson of Cambodian immigrants and one of the brightest talents in Stockton rap's first golden age, Louis Park is a sanctuary.
"That's a safe place for us. I can have fun and play basketball or handball," Meek says over the phone as he and his daughter wander through a Cambodian market in Stockton, her laughter sometimes audible in the background. "I don't have to worry about anything but the police."
The collective "us" includes members of the Louis Park neighborhood's Westside Bloods, the Cambodian gang to whom Meek has deep familial and communal ties. He chronicles the bonds, casualties, and incarcerations in naturalistic yet clever couplets and lean, catchy hooks on his debut album, this January's West Side Story (BounceBackBoiz /Thizzler On The Roof). Scored by instrumentals that split the difference between the rich Bay Area Mobb Music of old and the sparser beats of contemporary West Coast rap, Meek's tailored his grim slaps to rattle the rear views of cars that don't brake for red lights. The deep bass lines, ominous melodies, and door-slamming percussion aurally mirror lyrics that affirm any function could become a funeral.
On songs like "Lay Down," which now boasts over 1.5 million YouTube views, Meek sounds calm amidst the chaos, unsettlingly nonchalant about the prospect of retaliating to any threat. After watching family and friends get locked up, catching a case and serving time, surviving police raids and rap beef, and more, there might be little that fazes him. But he's keenly aware of the relationship between recorded and real-life violence.
"This shit was going on before the music. But the music does play a part now. People diss each other more," Meek says before acknowledging the emotional import of shared experience. "It does bring more violence in a way, but it helps people get through shit."
Between 1975 and 1979, his Cambodian grandparents were, to put it mildly, going through shit. Millions of their compatriots were tortured, executed, or worked to death by the Khmer Rouge and communist dictator Pol Pot. They fled the killing fields to a refugee camp in Thailand and had Meek's mother before arriving in the states and settling in Stockton, which currently has one of the highest Cambodian populations in the U.S. Initially, according to Meek, the Westside Bloods formed to protect themselves from racist attacks. Meek's father joined and was incarcerated for an attempted home invasion when Meek was an infant. Due to California's draconian gang enhancement laws, Meek wouldn't see his father for over two decades.
The oldest of four children, Meek watched his mother struggle to find work for the seven-odd years she lost and worked to regain her green card. As the family bounced between Texas and Stockton, Meek absorbed 2Pac classics alongside Mike Jones and Paul Wall hits. There was also "Summer Hit" from a group of Louis Park rappers — a B-version of Dove Shack's "Summertime in the LBC" — but Lil Wayne's prolific late-aughts run inspired a young Meek to record freestyles on the family tape deck.
Meek dropped out of high school during 10th grade, but he never abandoned rap. While hustling, he recorded promising early singles like 2017's "Bando." That same year, just as his career bloomed, Meek was arrested for weapons and traffic charges and served six months before taking a plea deal and being released on probation.
In the years after his release, following police raids on his friend's residence, Meek left Louis Park and began recording in earnest once more. On 2020 singles "Flash Out" and "Pinocchio," he fleshed out his sound and caught the attention of Thizzler on the Roof. An Oakland-based blog-turned-media company that covers and works with Bay Area and Central Valley rappers, Thizzler's aided the careers of other burgeoning Stockton artists like Acito and Young Slo-Be.
"Meek wants to win. He's easy to work with because he's coachable," says Thizzler's operations manager, Tyrese Johnson. Today, Thizzler distributes Meek's music. "He understands that he doesn't know everything but wants to learn and make the best decisions for himself and his career. He's a hard worker and cares about his people."
Caring about his people has, to a degree, hurt Meek's career. His Instagram photos with friends have been flagged for promoting gang violence, and he's rebuilt his social media following multiple times. He also still visits his old neighborhood, making him vulnerable to threats on his life from Westside Blood rivals.
"I'm still in. Even if I leave, if they get me, they're still going to think of me as a trophy," Meek explains. "You can leave, but you're never 100% out."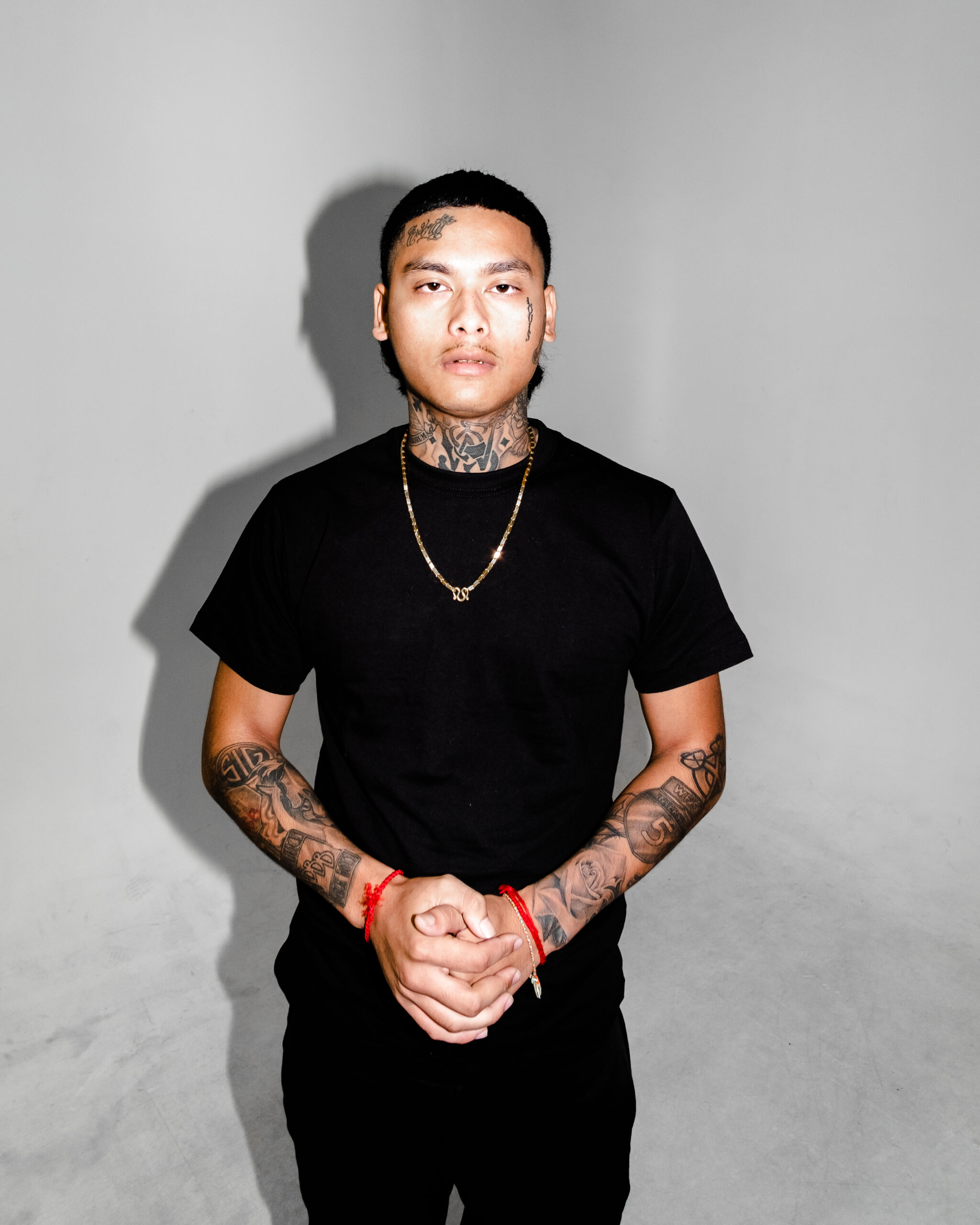 For the first time, though, Meek is all in on his career. With prison in the rear-view and Thizzler in his corner, he plans to release a project and several music videos every quarter. He's doing it for himself and every Cambodian kid in Louis Park.
"We feel like we really got a chance out this motherfucker. I'm the first one from the hood to ever touch a million views. It gives kids more hope."