Vinyl sales have gone up 94% this year, according to a report by the RIAA. That helps the massive flux of reissues that dotted the fall.
But that's not the good news.
What really makes this column hum remains the variety of choice titles that are released on CD, and sales of that sturdy little plastic silver disc went up 44% in the first half of 2021 as well. And with the slew of choice archival titles that dropped like so many acorns across the autumn landscape, both formats will certainly be seeing a significant bump in those numbers as the holiday season closes in.
Now let's get into it. Here are the best reissues of Fall 2021.
Violent Femmes
Why Do Birds Sing? Expanded Edition (Craft Recordings)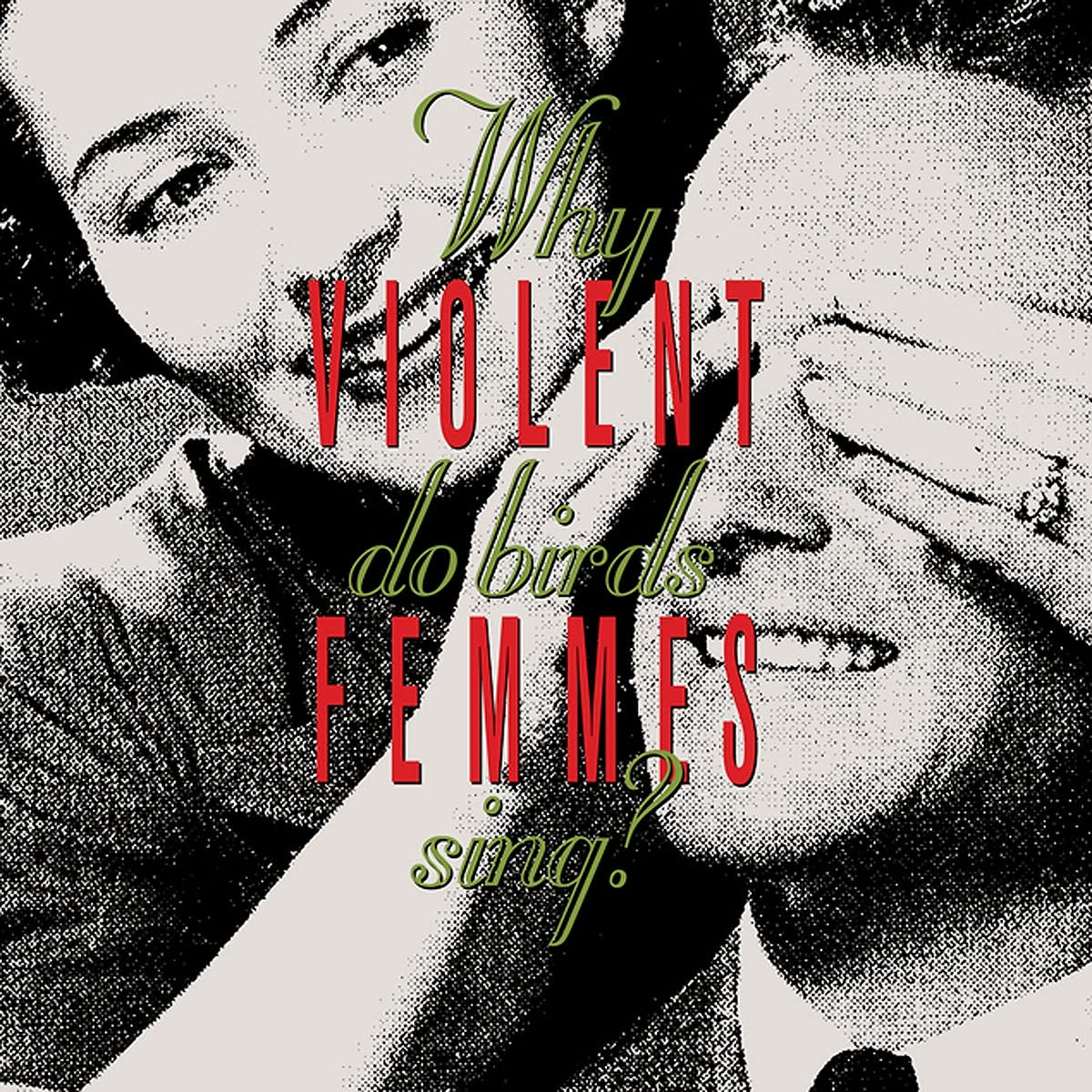 For a lot of kids who came of age in the 1980s, the first real taste of college rock came courtesy of the first Violent Femmes album, released in 1982.
Outside of maybe The Who's "Who Are You?" the Femmes' eponymous debut was likely the first time many not yet exposed to underground music heard the "F-Bomb" used in a song. It helped to make the Wisconsin folk-punk trio's LP one of those recordings passed around in middle school–along with Eddie Murphy comedy albums and early Metallica cassettes.
Yet as they'd go on to prove across four more albums on Slash Records, the Violent Femmes were so much more than their raw ode to teenage lust "Add It Up." They'd go on to successfully ride the waves of college radio throughout the Reagan/Bush era with 1984's Hallowed Ground, 1986's The Blind Leading The Naked and 1989's vastly underrated 3.
But it wouldn't be until the group stepped into the new decade with Why Do Birds Sing? that the Femmes saw the kind of success they enjoyed with the first album nine years earlier. Originally released on April 30, 1991, Birds serves as the perfect bookend to their time on Slash Records, showcasing the trio's growth from that indelible debut as songwriters. But where the Femmes would largely focus on the darker country/roots side of their sound on Hallowed Ground and The Blind Leading The Naked, Why Do Birds Sing? sees a return to the reckless abandon of their debut–albeit, of course, as more seasoned songwriters compared to their younger, scrappier selves. It was a conscious move to "regain some of the energy that we had in the beginning," as bassist Brian Ritchie tells veteran music journalist Jeff Slate in the liner notes of this fantastic new deluxe edition of Birds out now on Craft Recordings. The return to form would yield some of the Femmes' highest chart success to date thanks to the runaway fame of "American Music," which hit Number 2 on the Billboard Modern Rock chart and helped Birds go platinum.
Released in honor of its 30th anniversary, this upgraded version of Birds features a wealth of bonus material in addition to a fantastic remaster of the original LP. Alongside the album's original 13 tracks–highlighted by such additional fan faves as "Out The Window," "Girl Trouble" and the trio's famous take on Culture Club's "Do You Really Want To Hurt Me?"–the original Birds LP has been expanded to include original and alternate versions of songs like "Color Me Once," "4 Seasons" and "Breaking Up" and "American Music." The second disc contains a complete 1991 concert from The Boathouse in Norfolk, Virginia that captures the original trio of singer/guitarist Gordon Gano, bassist Brian Ritchie and drummer Victor DeLorenzo in full flight as they tear through such crowd faves as "Kiss Off," "Old Mother Reagan" and "Country Death Song" with a ferocity that Gano and Ritchie still bring to the stage as they embark on a 40th-anniversary tour in 2022.
Leo Nocentelli
Another Side  (Light In The Attic)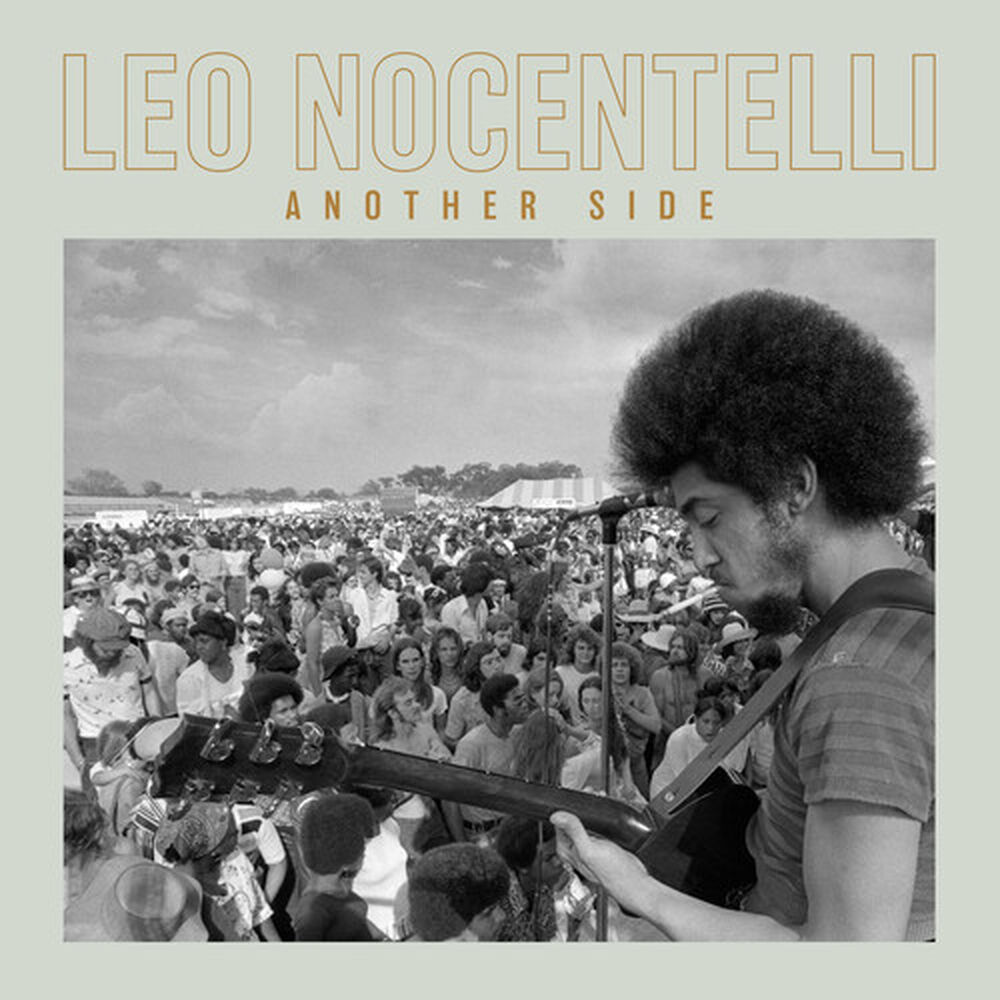 The Meters are world-renowned for throwing down some of the funkiest funk to emerge from the American South. So a previously unreleased solo LP from the New Orleans legends' guitarist Leo Nocentelli is a delightful surprise. Recorded sometime between 1970 and 1972 but shelved as The Meters began their ascension to stardom–and thought to be lost during Hurricane Katrina–Another Side found Nocentelli eschewing the funk in favor of a more introspective, folk-based sound that splits the difference between Bill Withers and John Denver. Featuring a Southern soul supergroup in session with him, including Allen Toussaint (piano) and James Black (drums) along with fellow Meters George Porter Jr. (bass) and drummer Zigaboo Modeliste. These nine songs, highlighted by a gritty spin on Elton John's "Your Song" and the rural funk gem "Riverfront," makes Another Side a must-own for fans of funk, folk and the thin line in between.
Bob Dylan
Springtime In New York: The Bootleg Series Vol. 15 (Columbia-Legacy)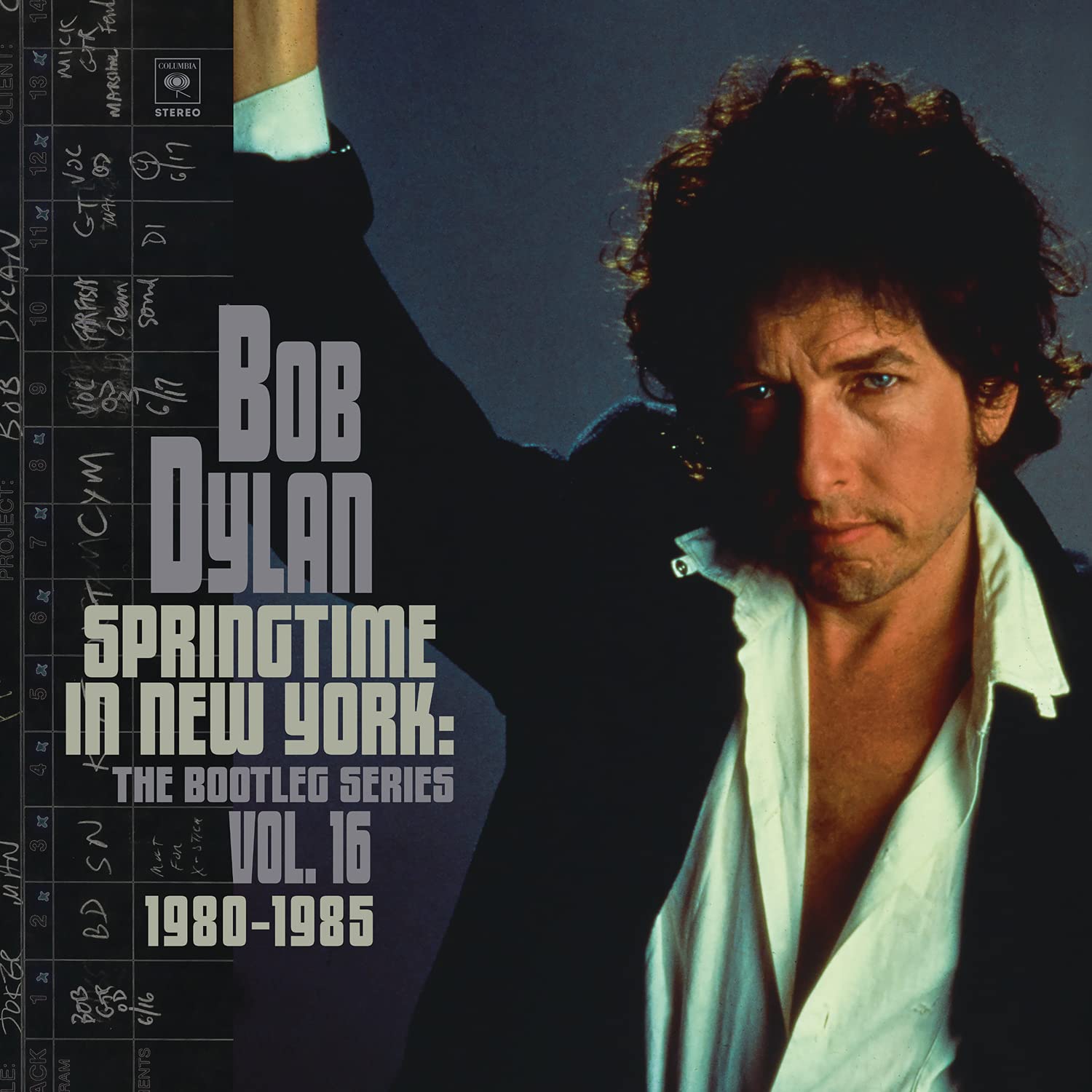 The blanket statement that the majority of Bob Dylan's '80s output is trash is one of the biggest lies music criticism of the last 40 years has perpetuated. For this 15th volume of the 30-year-old Bootleg Series program, Springtime In New York totally counters that bogus notion by offering studio outtakes from such underrated Bob titles as Shot of Love, Infidels (namely the legendary sessions with Mark Knopfler and Sly & Robbie!) and the unfairly dissed Empire Burlesque.
OutKast
ATLiens 25th Anniversary Edition  (LaFace/Legacy Recordings)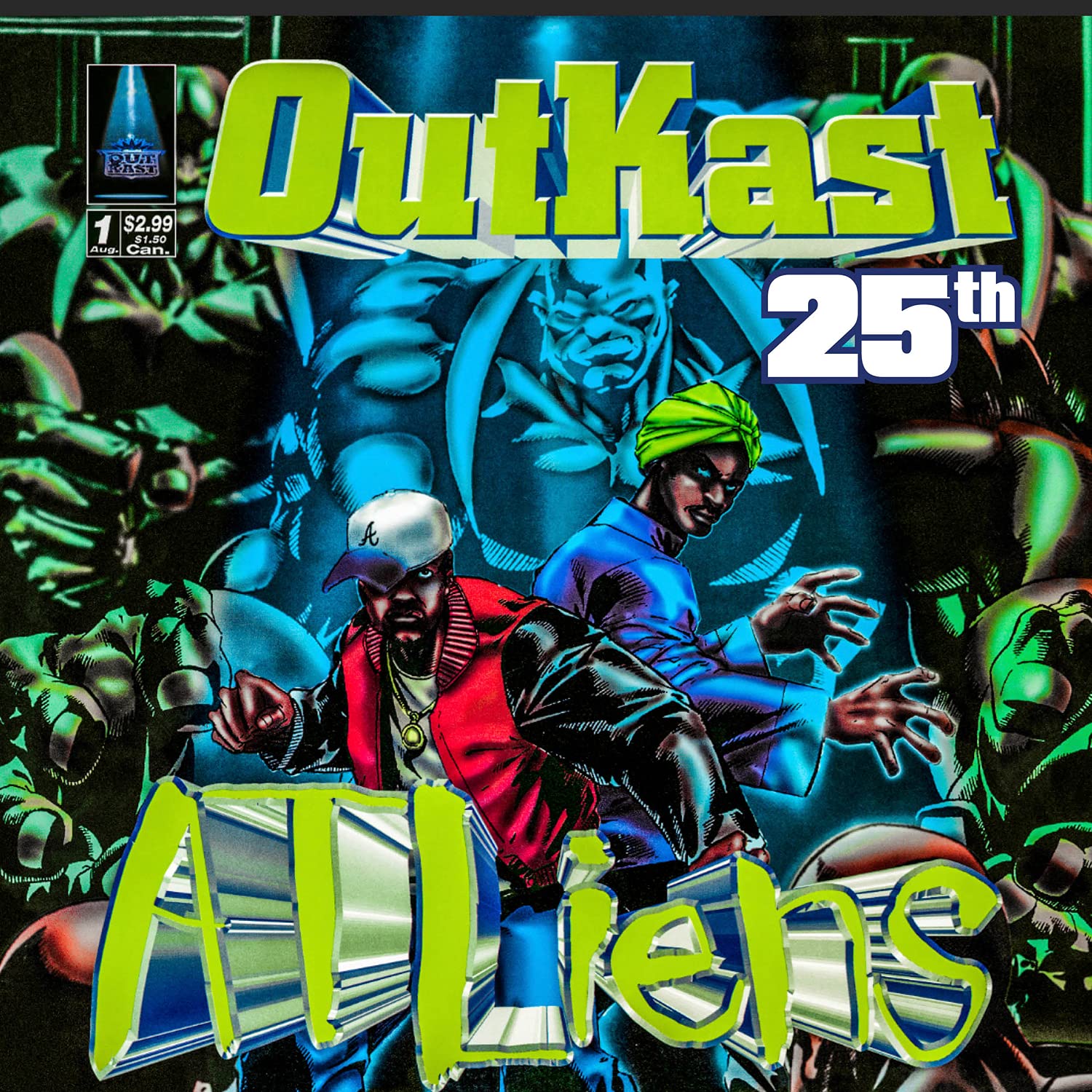 Recorded when its creators were barely out of their teens, ATLiens presented an OutKast wiser beyond their youth upon its August 27, 1996 release. Twenty-five years later, it still stands as the sharpest representation of mid-'90s Southern hip-hop out there, accentuated by Hot 'Lanta hits like "Two Dope Boyz (In a Cadillac)," "Elevators (Me & You)" and the Goodie Mob-assisted "Mainstream." For its silver anniversary, Legacy Recordings offers this vinyl-only expanded edition of ATLiens that comes amended with the full album instrumentals which, thanks to the candy-painted psychedelia of producers Organized Noize, is a headphone journey unto itself.
R.E.M.
New Adventures in Hi-Fi: 25th Anniversary Edition (Craft Recordings)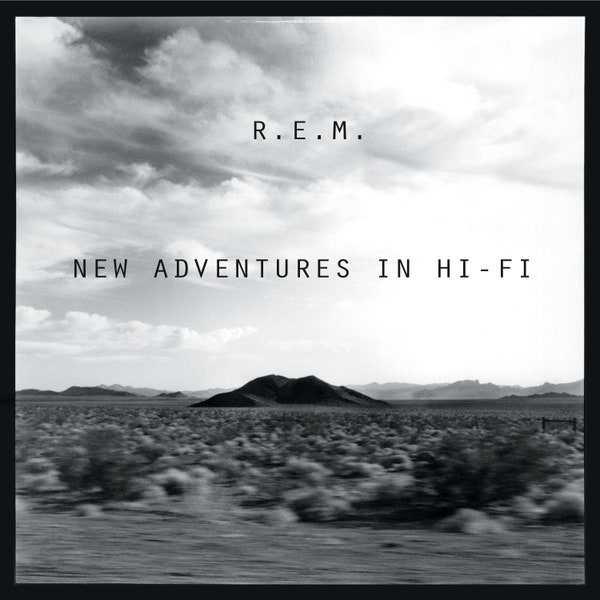 R.E.M.'s final LP with drummer Bill Berry was largely recorded during the strenuous Monster tour that saw their original drummer collapse onstage in Switzerland due to a ruptured brain aneurysm. But under duress, the original Athens combo made what many fans consider to be their best overall album of the '90s, one last hurrah from the Stipe/Buck/Berry/Mills lineup that perfectly balances the crunch of Green and Monster with the sweep of Automatic For the People and Out of Time. This 25th-anniversary edition, while not as generous as its predecessors in this latest reissue campaign of the R.E.M. catalog, nonetheless has bonus material worth checking out, including covers of Richard & Linda Thompson's "Wall of Death" and Glen Campbell's "Wichita Lineman." A Blu-ray disc is highlighted by the previously unreleased 64-minute film which R.E.M. projected onto buildings in different cities leading up to the album's original release.
John Coltrane
A Love Supreme: Live in Seattle  (Impulse!)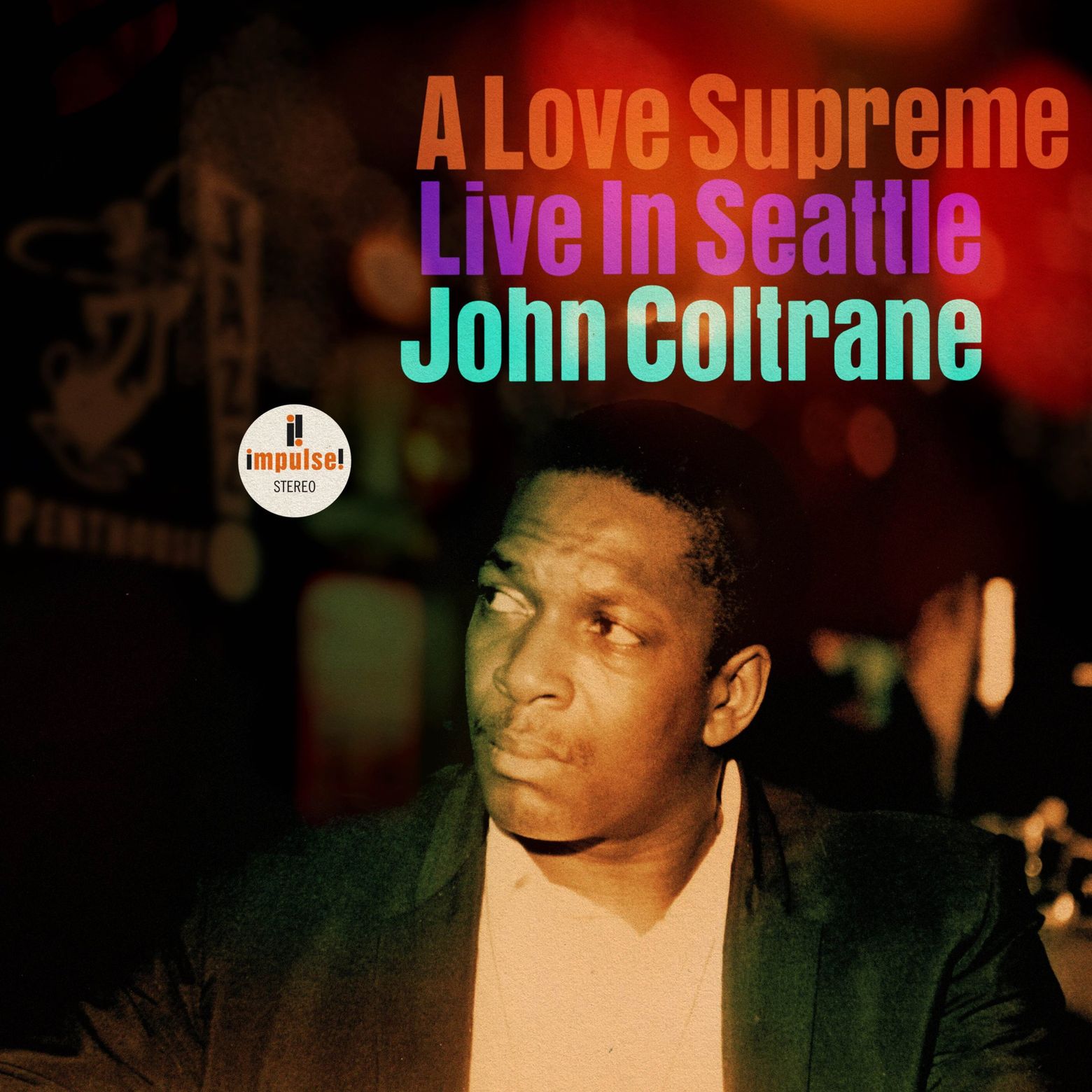 Piss off about the hiss! It's a microscopic price to pay for the opportunity to own this treasure sourced from 56-year-old tape reels. The material was discovered in the attic of saxophonist Joe Brazil following his passing five years ago and culled from John Coltrane's fall residency at the Penthouse in Seattle. This 75-minute version of the complete A Love Supreme finds the classic Quartet of Coltrane on tenor sax, McCoy Tyner on piano, Jimmy Garrison on bass, and Elvin Jones on drums. Additional musicians are in play, namely Pharoah Sanders on countertenor, foreshadowing the pure fire he and Trane would create on later works including intense performances of such key Supreme compositions as "A Love Supreme, Pt. I – Acknowledgement" and a ferocious reading of the album's final movement "Psalm."
Juana Molina
Segundo: 21st Anniversary Edition  (Crammed Discs)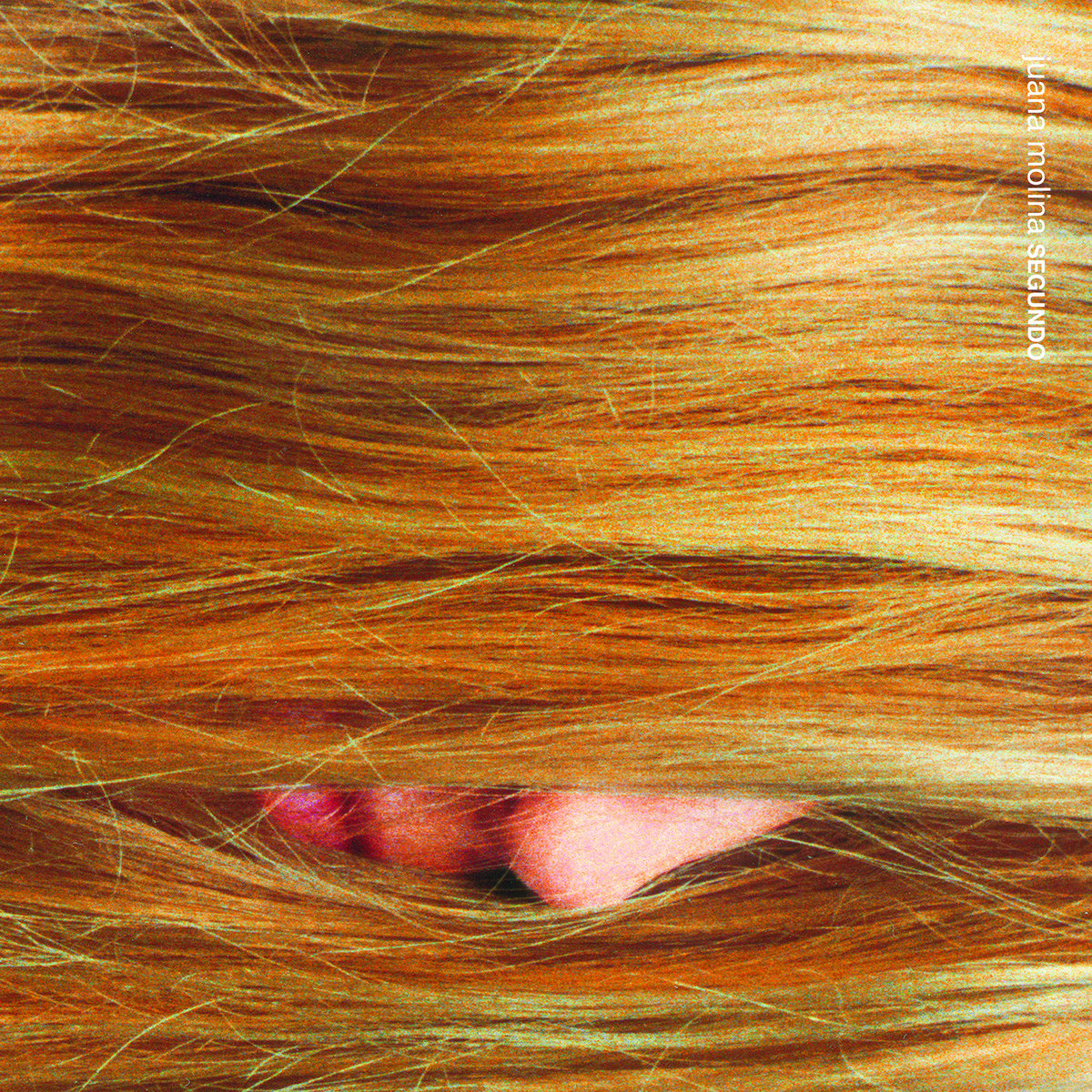 Two of the hippest sounds of the new millennium were IDM and psych-folk. And in the December of 2000, one-time Argentinian comedian Juana Molina combined the two to create Segundo, an album arguably as equally instrumental in cauterizing the divide between organic and electronic music at the turn of the century as Radiohead's Kid A. Released in celebration of its 21st anniversary, this remastered version of Segundo contains no bonus material, but sonically has never sounded better, augmented with an insightful booklet recounting Molina's experience recording the album, along with original art and rare photos from the era.
Bad Brains
Rock For Light (Bad Brains/ORG Music)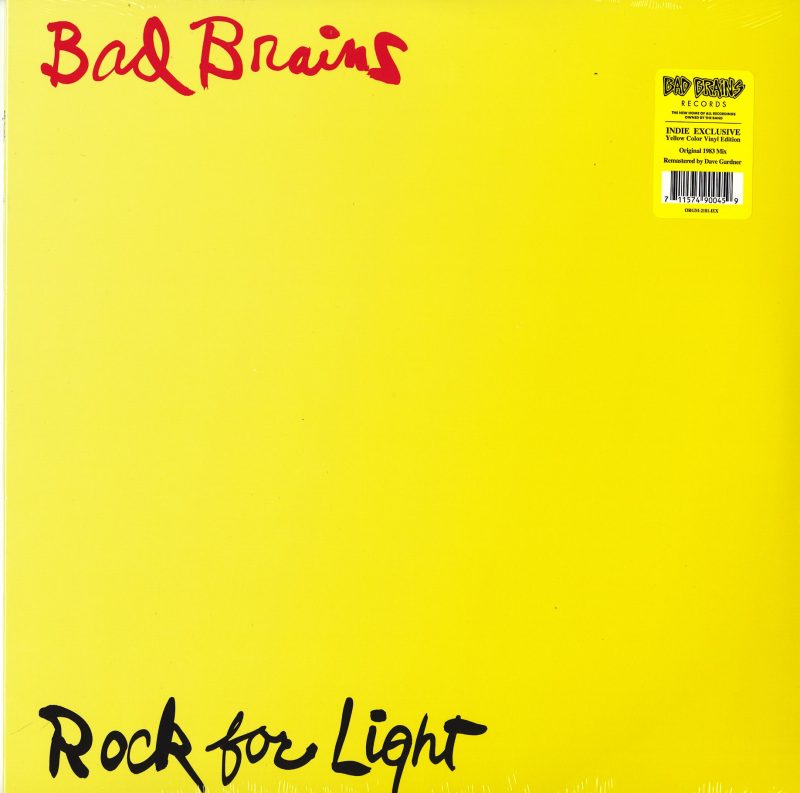 After floating around in corporate limbo for nearly three decades, it's a small miracle to see the Brains retain the rights to their Ric Ocasek-produced second LP, still considered by many fans to be the group's magnum opus. And with a crystalline remastering job by the wizards at ORG Music, Rock For Light–forged in fire by such eternal mosh pit anthems as "Attitude," "Sailin' On" and "Banned In D.C."–has never rocked harder.
Carole King and James Taylor
Live at the Troubadour (Craft Recordings)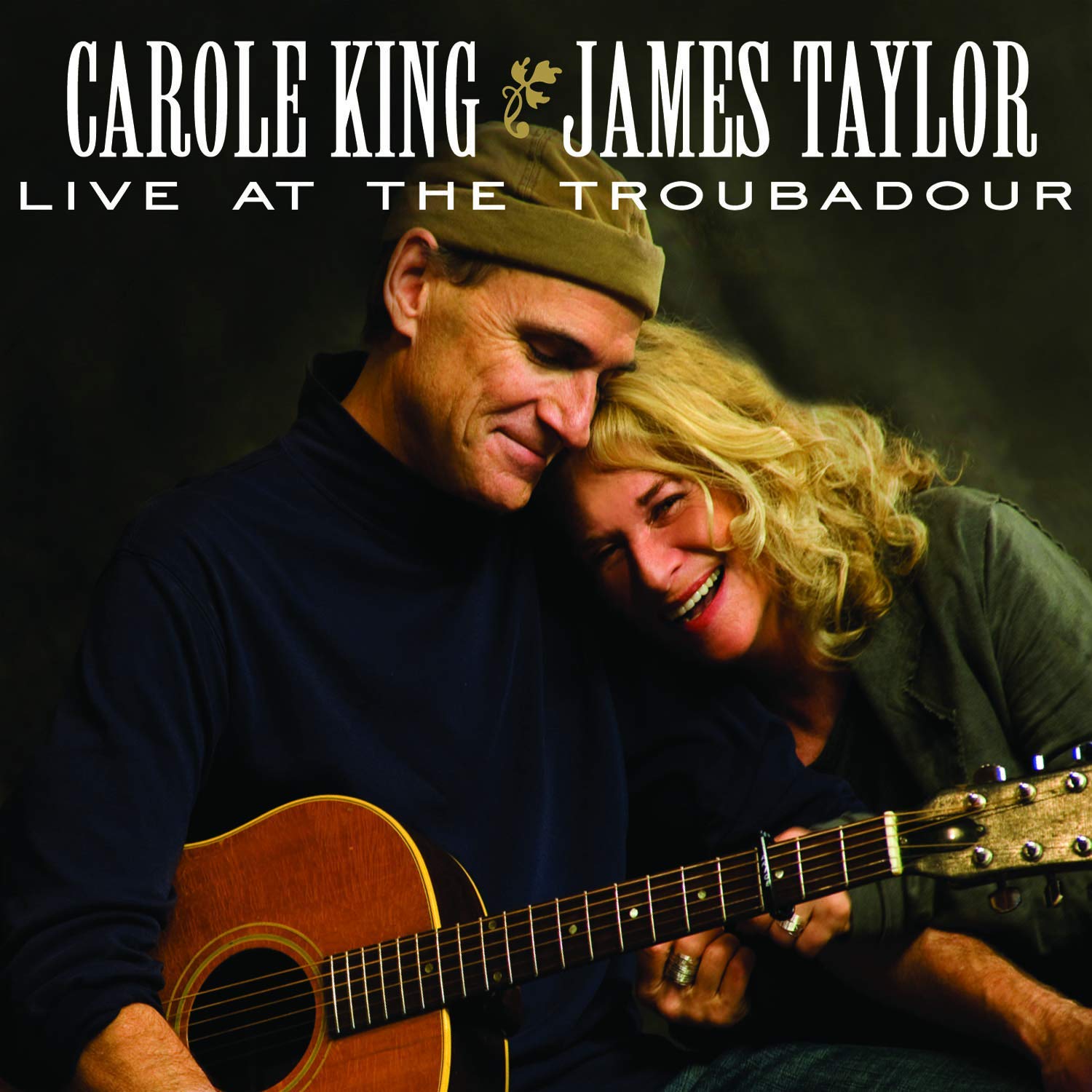 Making its debut on vinyl, the recording of this momentous club gig for these '70s icons isn't special merely for the star power of having Carole King and James Taylor on the small Troubadour stage like they did 50 years ago. True music heads will want to own this album because of the band backing them up, the L.A. session power trio of Russ Kunkel on drums, Leland Sklar on bass and guitarist Danny Kortchmar, whose fluid interactions on such modern pop standards as "I Feel The Earth Move" and "Fire and Rain" really bring this 2007 performance to life.
Bush Tetras
Rhythm & Paranoia: The Best of Bush Tetras (Wharf Cat)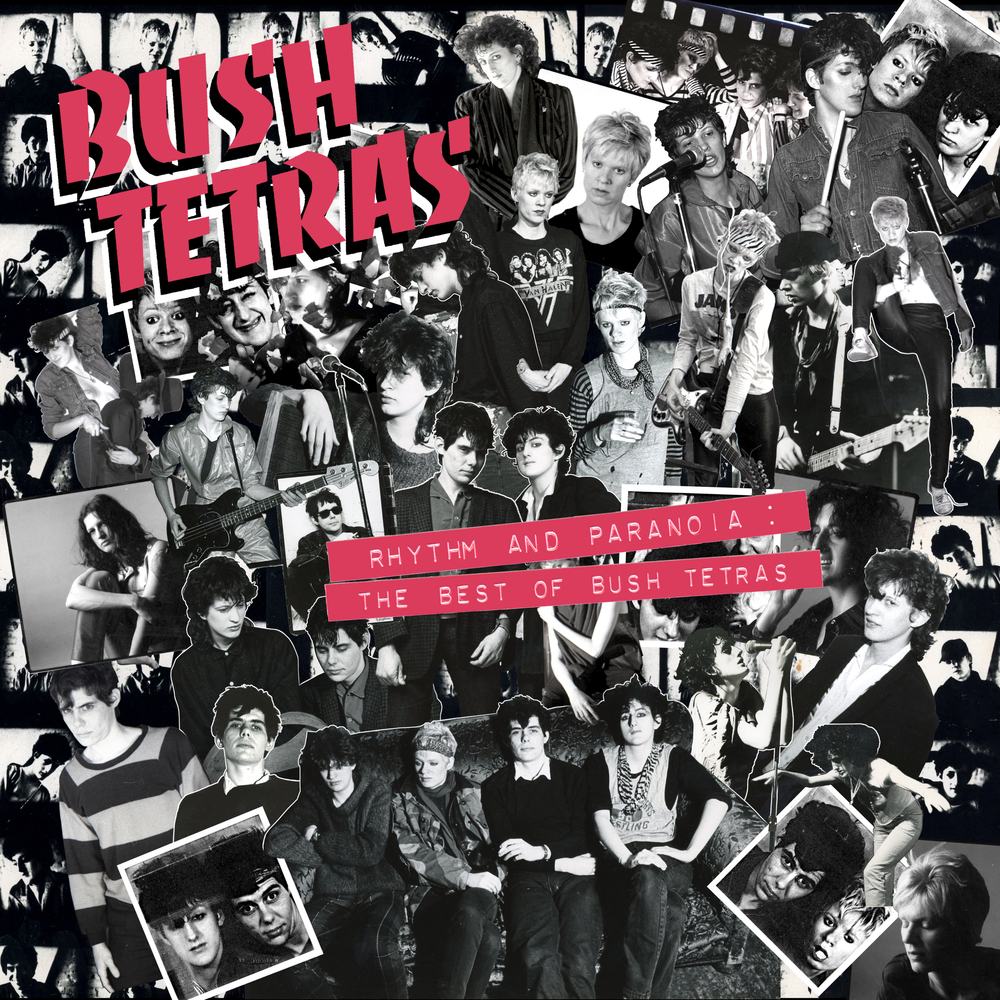 This extensive collection that cherry-picks some of the finest moments in the 42-year career of NYC punk lifers Bush Tetras was already in the can by the time the tragic news broke about the unexpected October 2021 passing of the band's powerhouse drummer Dee Pop. Yet Rhythm and Paranoia: The Best of Bush Tetras is no funeral dirge. Powered by 30 of the group's most crucial songs across three albums, supplemented by a 46-page book of rare photos and essays from Sonic Youth's Thurston Moore, the Clash's Topper Headon, Nona Hendryx and others, this is a quintessential balance of sound, image and text that celebrates the last four decades of the band while paying loving homage to the dearly departed Dee.
Various Artists
It's A Good, Good Feeling: The Latin Soul of Fania Records (Craft Recordings)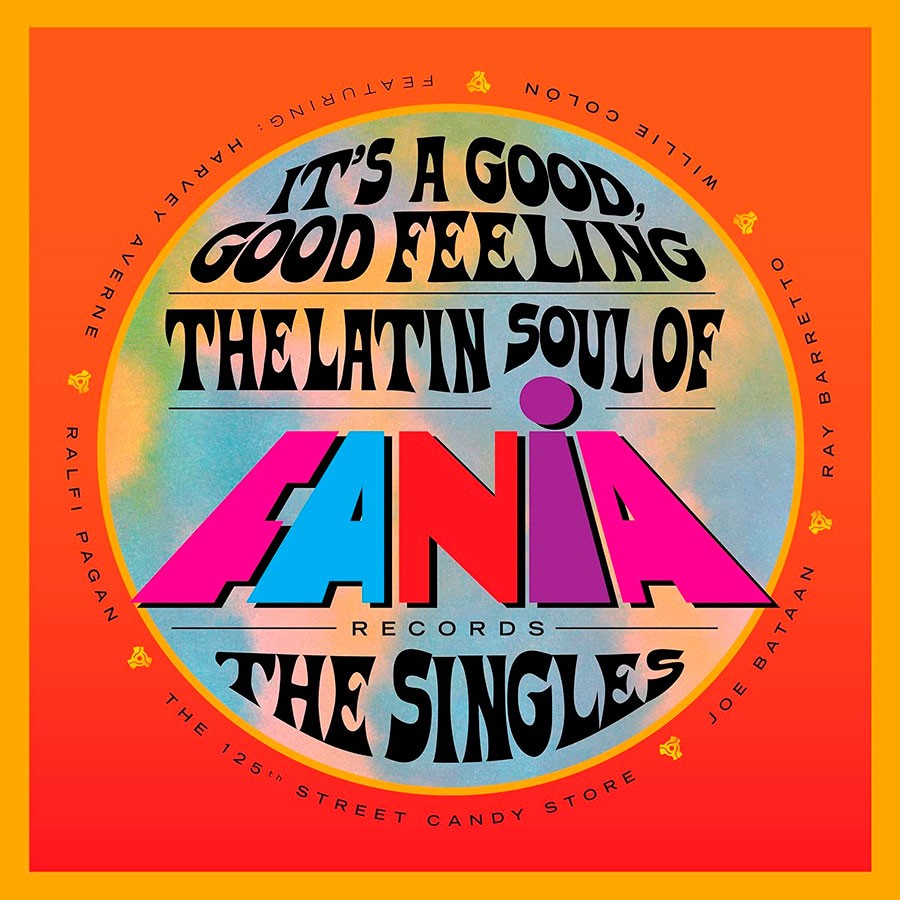 Fania Records not only delivered the finest in Nuyorican jazz and salsa of the last six decades; the Harlem-based imprint also gave both Motown and Stax a run for their money by delivering some of the most powerful soul music of the Vietnam era. Spanning the years 1965 to 1975, this three-CD book-style box set includes 89 tracks from such uptown titans as Ray Barretto, Joe Bataan, Bobby Valentín, Ralfi Pagan and Larry Harlow, plus rarities and b-sides, housed in a 60-page hardcover book with liner notes by producer Dean Rudland. There's also a bonus 7" featuring rare 1967 promo cuts for WEVD NYC's Symphony Sid radio show.
Rolling Stones
Tattoo You Super Deluxe Edition (UMe)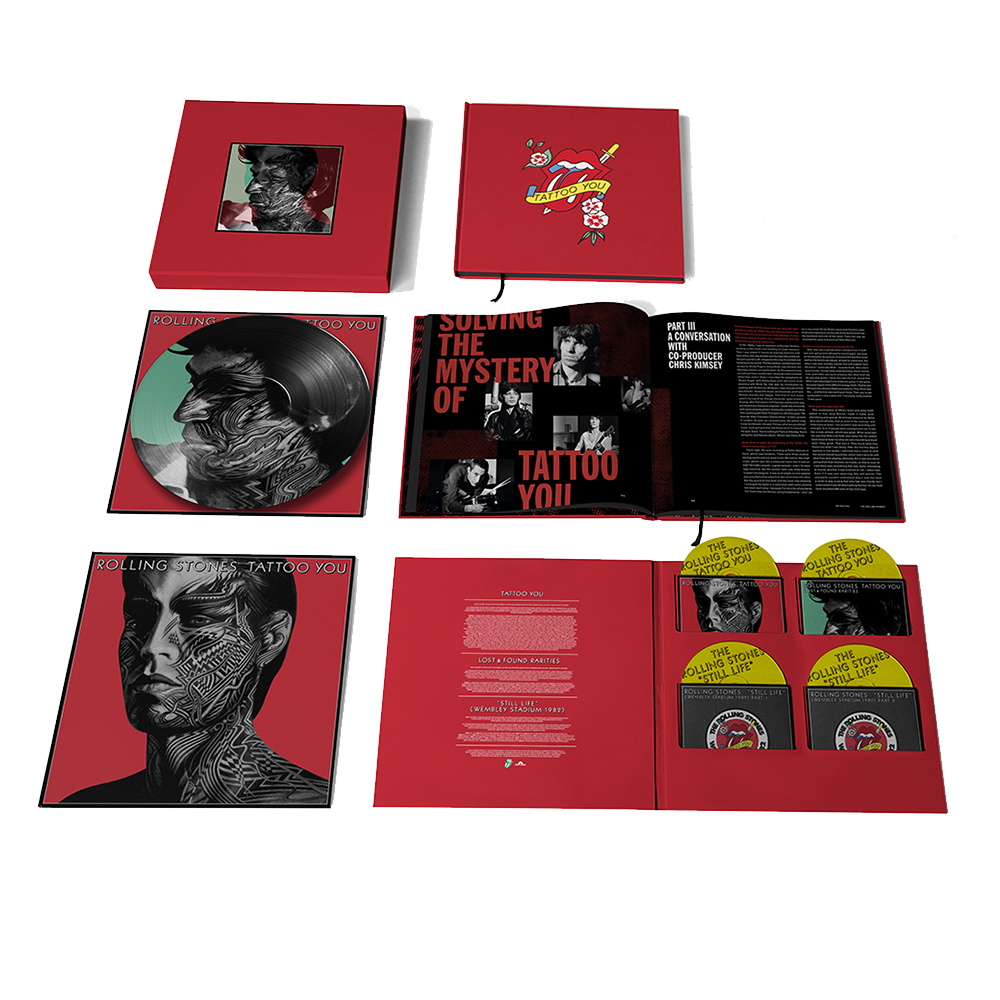 Often considered "the last great Stones album," 1981's Tattoo You is not just the only rock 'n' roll record to feature Sonny Rollins on saxophone, it also perfectly bookended the funkiest, freakiest period in the band's history with its punched up blend of rhythm and raunch. This super deluxe edition of Tattoo is expanded to include a second disc containing what's essentially a lost early '80s Rolling Stones album of unreleased material, an Irie reggae take on "Start Me Up" and a cover of Dobie Gray's "Drift Away" so good it retroactively steals the song back from the clutches of Uncle Kracker. There's also a stellar soundboard capture of the Stones' complete 1982 performance at Wembley Stadium. It's enough to make a dead man cum!
Colin Blunstone
One Year  (Zombies Ltd.)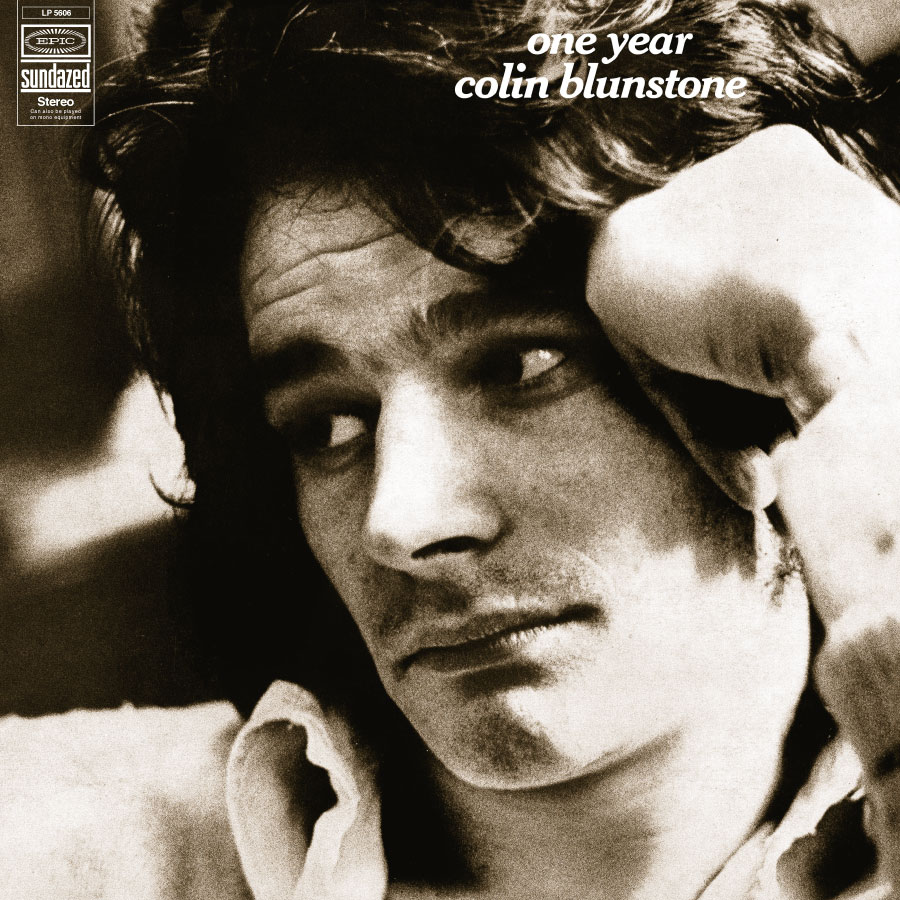 Mr. Colin Blunstone of The Zombies, consummate gentleman of English pop, released his solo debut One Year about 50 years ago this month. Though not a Zombies album by name, it was nonetheless produced by his old bandmates Rod Argent and Chris White, with the studio band including members of Rod's post-Zombies solo group Argent. One Year is a lost treasure of orchestral pop chronicling the time following his breakup with girlfriend Caroline Munro (a British actress who played in such Hammer Horror classics as Dracula 1972 A.D. and Captain Kronos — Vampire Hunter as well as Ray Harryhausen masterpiece The Golden Voyage of Sinbad). This version of One Year comes amended with a bonus album entitled The Same Year, and includes all of One Year's acoustic demos along with nine previously unreleased cuts, including the gorgeous "I Won't Let You Down."
David Crosby
If Only I Could Remember My Name 50th Anniversary Edition (Rhino)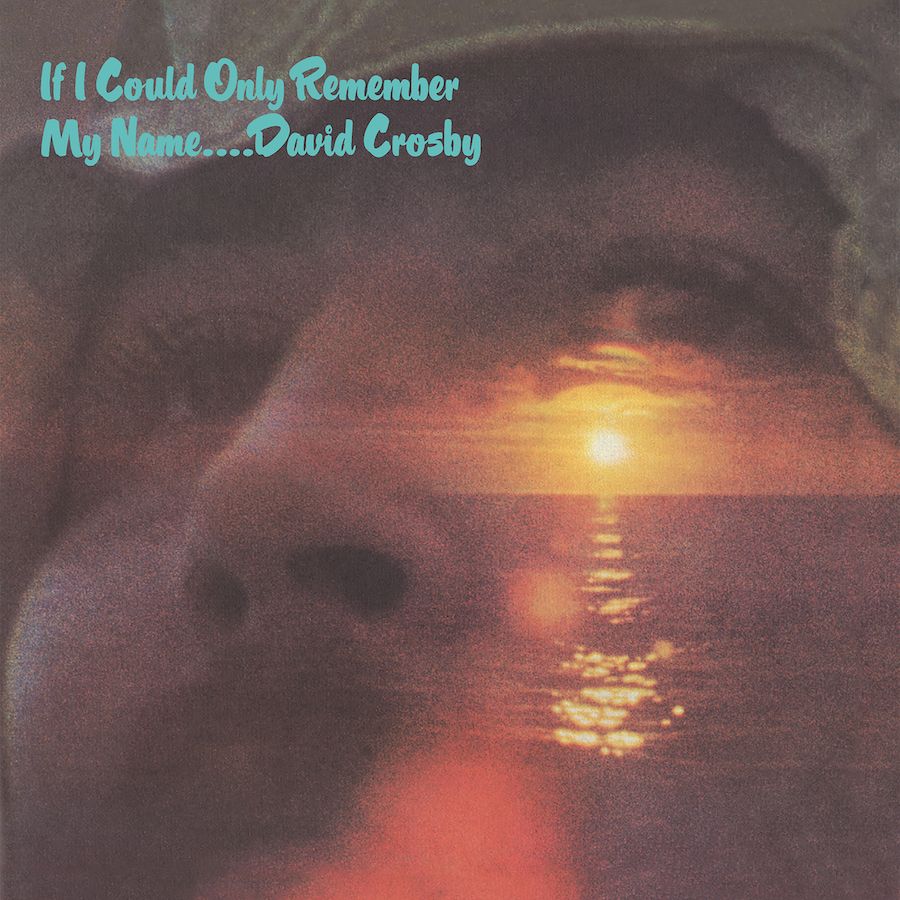 In addition to his unsung talents as a songwriter during his time in The Byrds and CSNY, Croz was the harmonic glue by which these groups soared. This outstanding anniversary edition of David's solo debut contains a long-overdue remaster of the original LP with a fidelity that really gives key tracks like "Cowboy Movie" and "Traction In The Rain" the sonics they deserve. The anniversary rendering is also amended with a bonus disc with demos, outtakes, and alternate takes from the album sessions. It's a treat to experience the musicianship from the massive house party of prolific canyon dwellers including Jerry Garcia, Joni Mitchell, Grace Slick, Phil Lesh, Micky Hart, Bill Kreutzmann, Jorma Kaukonen, Paul Kantner, Gregg Rolie and Jack Casady along with storied Croz collaborators Graham Nash and Neil Young.
Silverfish
Fat Axl (Rough Trade)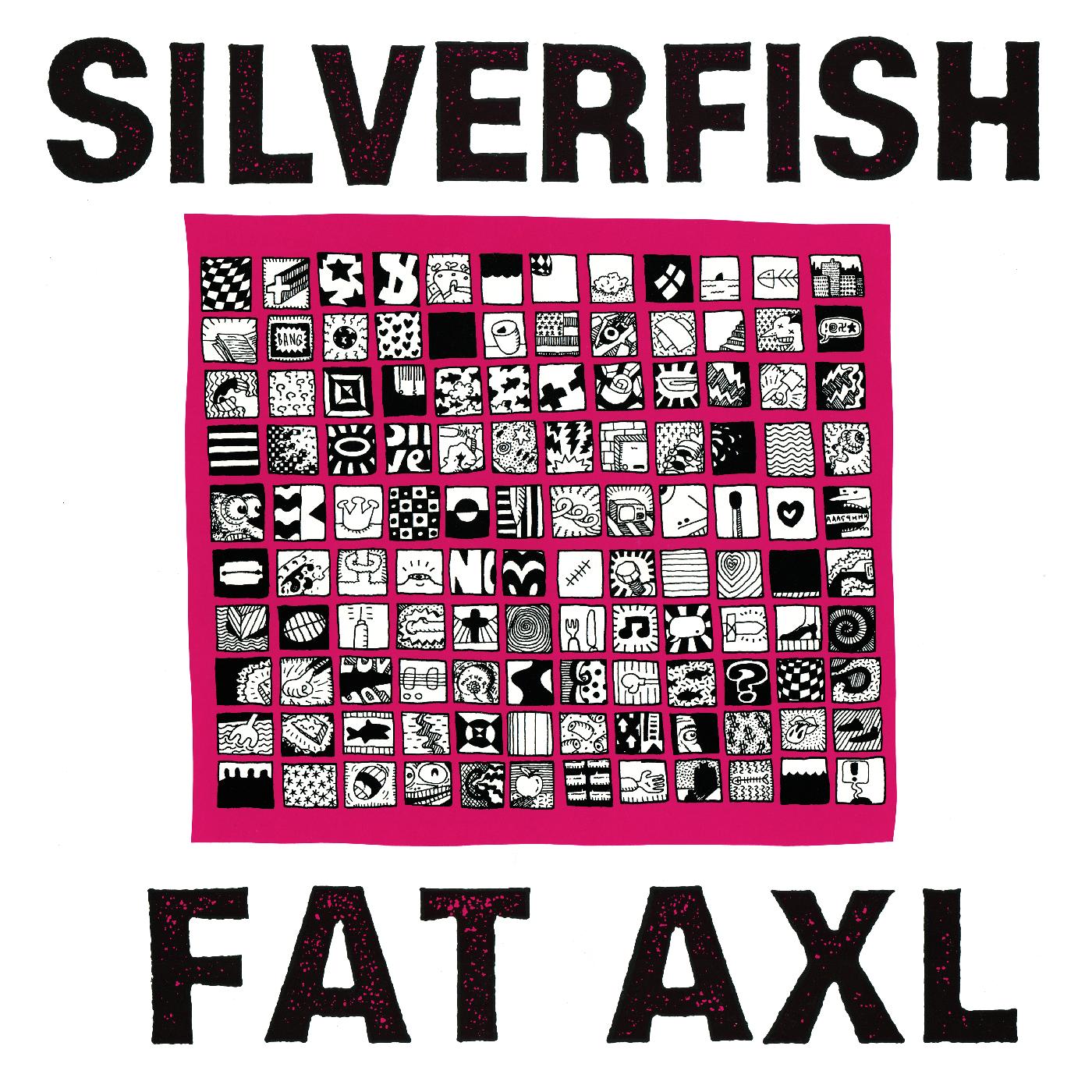 Wiiija Records was a subsidiary of Beggars Banquet that was key in nurturing the UK riot grrrl movement with groups like Huggy Bear and Skinned Teen. And even though they were a band largely composed of men, there was no questioning who captained Camden's Silverfish. Led by Scottish feminist pioneer Lesley Rankine, the band helped create a sound called "Lurch"– a combination of Sabbath-sized riffs and Birthday Party squall that offered a more industrialized counterpoint to the burgeoning American grunge movement across the pond. This welcome reissue of their 1990 debut Fat Axl makes its return to record shops on red splattered vinyl.
Buck Owens & Susan Raye
Together Again (Omnivore Recordings)
George and Tammy. Porter and Dolly. Johnny and June. And another coed country duo who belongs in that conversation is Buck Owens and his Hee-Haw co-star Susan Raye. Together Again culls 22 songs from the five albums the Bakersfield guitar icon recorded with Raye from 1970 to 1975, in addition to material from Buck's own records and Raye's own unsung solo catalog.  This title also serves as a segue into Omnivore's digital reissue campaign of Raye's first seven solo LPs, which will be released throughout 2022. These include acclaimed albums like 1970's One Night Stand, 1971's Willy Jones and Wheel of Fortune.  The prolific Raye recorded three albums in 1972 alone, and her signature song, "L.A. International Airport," and another of her three charting hits from 1971, "(I've Got a) Happy Heart," will be part of the 2022 reissues.