Kenny G is frustrated. "I want the sound to be perfect," the musician says while playing a sweet sax lick from a promotional video on his iPhone.
The quality, even over Zoom, is seemingly pristine. Unveiling a longer version of the infomercial-like ad beyond the music portion, the musician born Kenneth Bruce Gorelick, needs me to understand why it's not up to his standards. If it was just him speaking, he says, it would have been done in five minutes. But add in the sax? It took him hours. "Every time I play a little lick in front of my speech, it's like my record, it has to be perfect," he emphasizes. But G's "frustration" barely elicits a frown. Truthfully, it seems near-impossible to dim his unwavering optimism — his famed curls and toothy grin constantly radiate, creating a halo effect against the backdrop of his tailored navy blazer.
But despite his sunny disposition, he says, nobody would let him in their studio. They'd force him to go home because he'd spend hours or days nitpicking at the quality of his sound. They'd probably tell him "it's fine," but G knows when it's up to his standards. No one would ever be able to tell him when it was perfect. "I don't quit when I'm uncomfortable, hungry, tired, whatever," he emphasizes. "At some point, of course, you've got to eat, sleep and drink. But that's a lot farther away than most people either feel is healthy, or that they even know is still okay for them."
Kenny G doesn't define himself as a perfectionist, though. He is, however, extremely regimented; each day he practices for three to four hours and on concert days he eats sushi at precisely 1 p.m. (He plays better when hungry, he says.) So it makes sense that with his particularities he can come and go as he pleases from his home studio in Los Angeles — the place where he's currently conducting interviews to promote his first new album in six years, New Standards, and the new HBO documentary that details his career and his polarizing presence in music, Listening to Kenny G (both due December 3).
For the jazz icon, now 65, the opportunity to be the center of a documentary thrilled him ("I mean, who's gonna turn down an HBO offer?") Furthermore, he was intrigued by the prospect of it being more than just a fluff piece. Directed by filmmaker Penny Lane, the hour-and-a-half-long documentary doesn't gloss over G's accomplishments; but what it does do is provide nuance on the critical appeal and disdain surrounding the artist, while diving into the man behind the sax.
Coupled with his hippie-aesthetic and the cheesy sentimentality behind his sound, the divisiveness surrounding Kenny G has been a constant throughout his career. For years, he has long been the butt of jokes on everything from South Park to Saturday Night Live. Despite building not only a hefty discography but a massive fortune over the years, the documentary details how they've never really ended. But the earnest artist has always brushed any mockery off — his rose-colored glasses have shielded him from taking any offense.
"If they're making fun of me on South Park — I'm the guy that plays a note that makes everyone crapped their pants — I'm thinking 'I'm on the radar of the guys that are writing South Park, are you kidding me? That's awesome,'" he exclaims. The same goes for Saturday Night Live. He was surprised that the late-night comedy show was even thinking about him. The jazz performer isn't hurt by anything people say because he's "really confident about the way that I make my music." Really, G just wants the jokes to be clever and funny.
"If it's not clever, then I just look at it kind of like a lame joke, but it still doesn't affect me much," he says.
Born in Seattle, the musician started playing saxophone at 10. But it wouldn't be until 1982 when he'd land his big break, signing to Arista Records as a solo artist. However, it was the release of his fourth solo album, Duotones, in 1986 that ignited his commercial success worldwide, with more than 5 million records sold. And his fanbase would keep growing: His 1992 record Breathless sold more than 15 million copies and would eventually become the best-selling instrumental album ever. G's accomplishments have persisted: He's released 15 studio solo albums and even earned a spot in the Guinness Book of World Records for holding the longest note ever recorded in 1997 at 45 minutes and 47 seconds.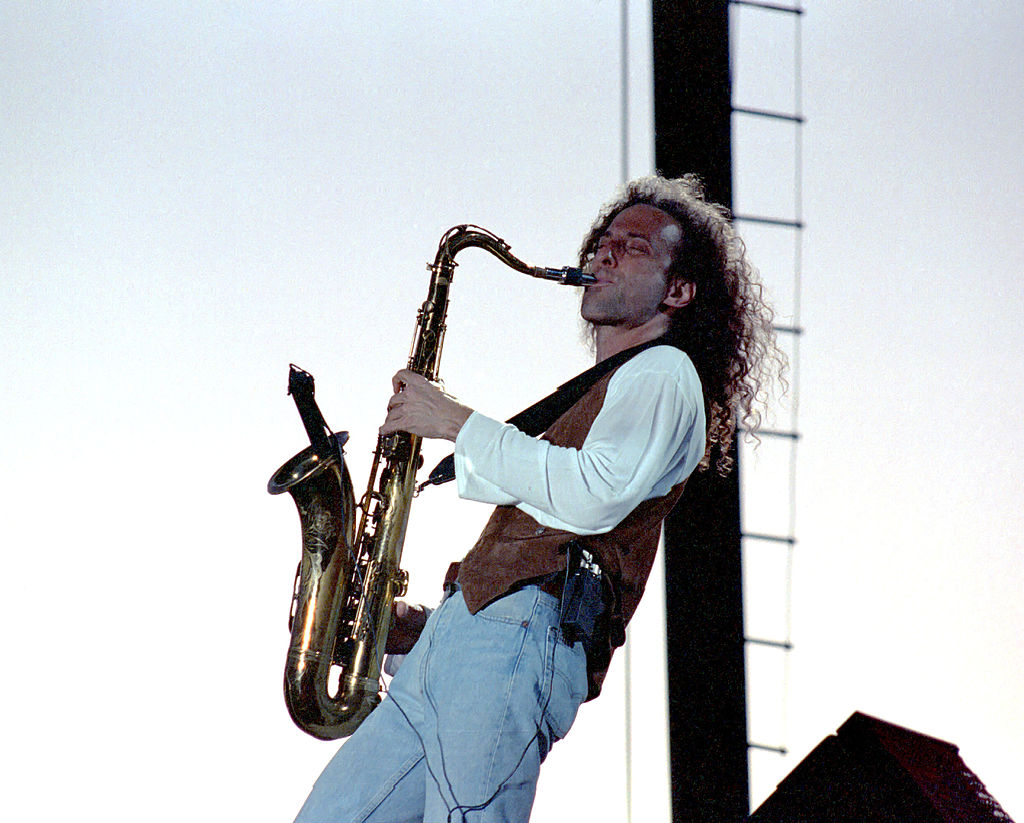 Still, despite his widespread popularity and selling more than 75 million records worldwide, Kenny G has become the target of ire over the years by jazz purists and critics alike. When he entered the music scene, G's sound was defined as commercial smooth jazz and viewed by many as a watered-down version of the genre that originated in the Black community. In Listening to Kenny G, the documentary explores his position in the jazz canon — how his brand of jazz was mainstreamed to white listeners. "Those conversations seem to be had by critics and people that seem to want to find some clever little way of coming up with controversy," he notes.
Kenny G "never once thought that" he was appropriating jazz from the Black community or that his "music was jazz catering to white people." With hindsight, he acknowledges that in 1986, pop, R&B and jazz radio were very separate. And at one point, a shadow of G was used by the label as a marketing tactic that obscured the fact that he was white.
"Would it be true to say that some of the R&B stations were not playing my music because I was white? I would say that was probably true. Is it true that some of the pop stations would play my music because I was white and not Black? I would say that's true as well," he says. Pop radio opening its arms to him when it did, G believes, was definitely something he benefited from.
Though Kenny G had captivated — and made the 1980s set cringe — with sensual songs and overly melodramatic music videos, younger generations perhaps weren't as aware of G. That changed, however, in 2017 when he began turning himself into a series of memes that included a plethora of sax puns — some sexual innuendos, some just plain cheesy. Despite being "an old-school artist," G realized he needed to embrace social media to connect with people. But since he's Kenny G, he couldn't just have a good social media presence, so he asked himself: "How am I going to make mine great?" From riffs on Zoolander ("Hmm…what if there's a lot more to life than being really, really, ridiculously good at sax") to iPhone jokes ("Siri…who is the saxiest of them all?"), he became an unlikely internet sensation.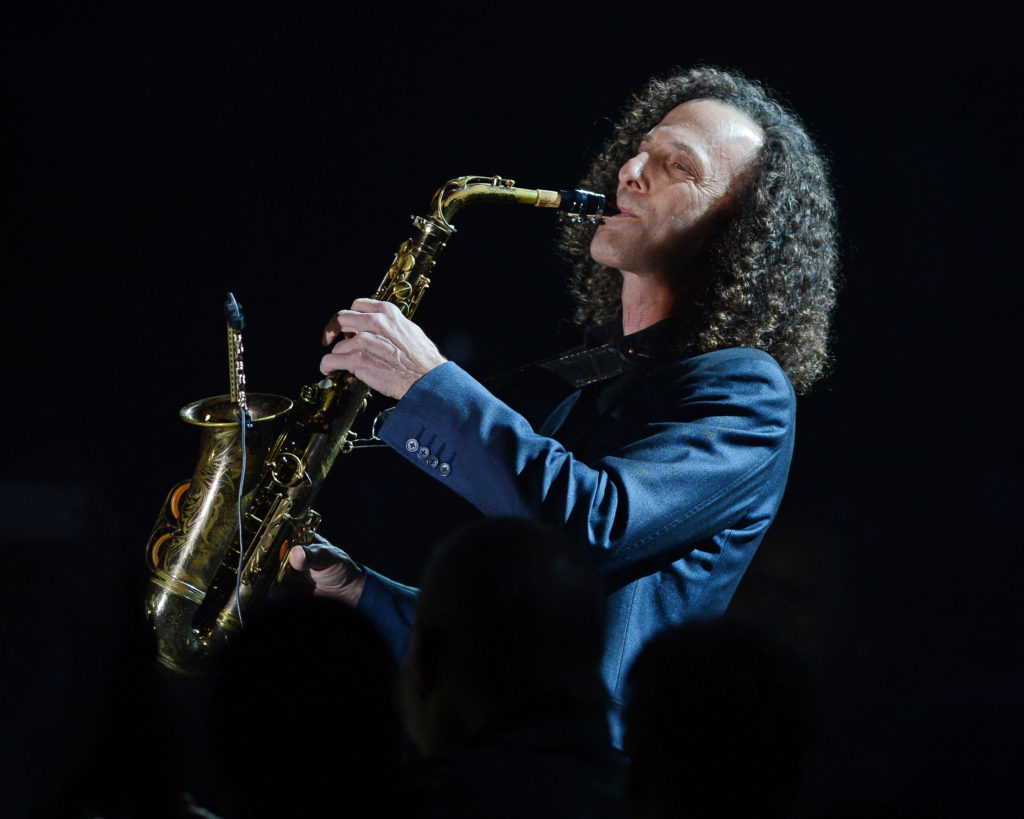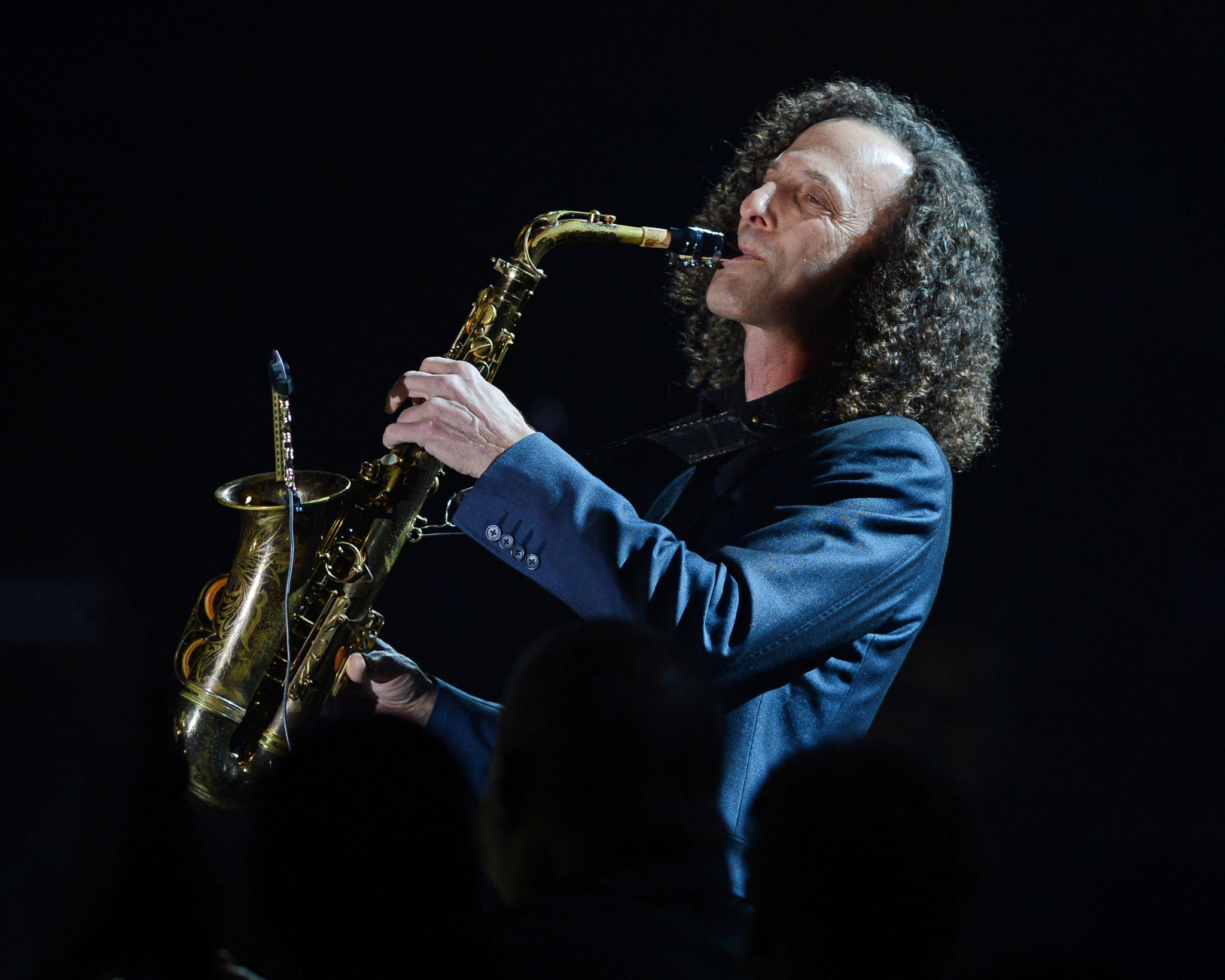 His improbable "hip factor" continued to grow. In 2019, Kanye West asked the sax man to serenade his then-wife Kim Kardashian in their living room between rows of roses. G, who did the "gig" as a favor which he often does for his peers, was most concerned with what to perform, how it would sound and making sure it was beautifully played. But it wasn't long until a social media post from Kardashian went viral and catapulted G into the purview of millennials and Gen Z. "The fact that Kanye and Kim think I'm cool enough to welcome into their home and do that was probably a good way of endorsing me to their group of followers," G says. Of course, G didn't do it for any clout.
"I just thought it might be fun," he recalls.
And meeting West? That was an added bonus. G even ended up with a feature on the rapper's 2019 album Jesus Is King. What followed was a collaboration with The Weeknd in 2020 for a remix of "In Your Eyes" that bridged even more of a connection between G and a younger generation. "[Abel] said it was more like an '80s vibe, so he thought of me and my saxophone because I was very popular in the '80s," he says.
With co-signs from West, The Weeknd and the internet, was there room to embrace a schlocky, earnest sax player from the '80s — the equivalent of a Thomas Kinkade painting — in the current pop culture landscape? It seemed like it.
After more than 40 years of playing professionally, fans have remained endeared to G, who is still, at his core, striving to do his very best. Perhaps it stems from his childlike passion for music, which has made him unflappable, or the fact that he has maintained a sense of wonder about the fame he garnered over the years. According to Kenny G, it's just his "wiring." "I'm just wired to want to do my best," he says. "But not only do my best, but I [also] want it to be the result of being my best. So that's the hard part."
From his perspective, he says, his "wiring" has softened in the past few years. Now, if his work doesn't match his definition of "perfect," he's okay with it. "I'm going to be good with it," he says almost convincingly. "I can actually smile and sleep at nighttime."