Wearing a gray hoodie with her signature blue hair resting on her shoulders and sporting minimal makeup against the backdrop of the Vancouver apartment that she shares with husband and guitarist Mike Stringer, Spiritbox vocalist Courtney LaPlante is the picture of comfortable and relaxed after a frenzied month promoting the band's debut album, Eternal Blue.
An emotional debut album in the metal genre, Eternal Blue charted high in multiple categories on the Billboard charts (No. 13 on the Billboard 200 and No. 1 in both Hard Rock and Rock) and equally well around the world, which is something that surpassed LaPlante's expectations.
"We have really high expectations, high goals for our band and our secret, scary goals that we would never tell anybody [about] as well," LaPlante tells SPIN over Zoom. "This exceeded all [of] that. We're all shocked, really."
Formed through a series of Skype messages in Victoria, Canada in 2016, Spiritbox — LaPlante, Stringer bassist Bill Cook and drummer Zev Rose — was supposed to be a studio project that built their audience online. LaPlante and Stringer previously played together in Iwreststledabearonce from 2012-2015, and then paid the bills as data entry clerks for a Canadian hospital after the band dissolved.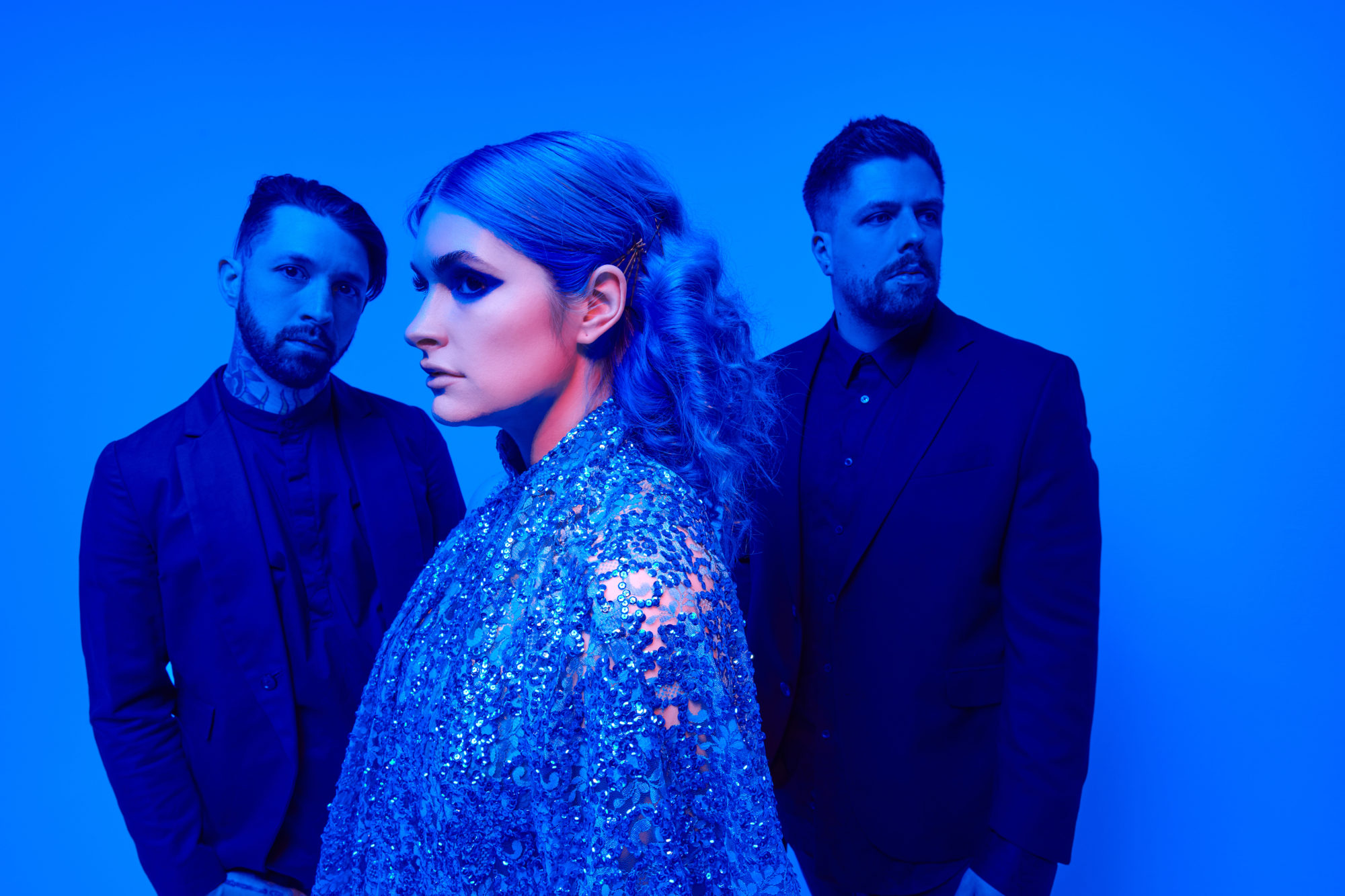 Even before that, LaPlante first sang in an Alabama church choir and learned how to play the guitar as a teenager, immersing herself in metal music after high school. At 18, she began to focus on the songwriting and screaming vocals she's known for today in a band formed with her younger brother, Jackson, called Unicron.
Touching on topics such as depression, grief, and the pressures of fame through tracks like "Hurt You," "Circle With Me" and "Sunkiller," Eternal Blue quickly brought Spiritbox to the forefront of metal. Combined with LaPlante's fascination with religious imagery — as in the band is named after a device used to contact the dead — Spiritbox developed its own unique sound and aesthetic right from the start.
"I think that religion is so ingrained into pop culture and the lives of us all," LaPlante says. "Religion. in my opinion, is the most human thing."
But while the interest in religion might be an anchor point for LaPlante and the band, Spiritbox as a whole isn't looking to pigeonhole itself into any one subgenre of metal. For that matter, the vocalist believes that both musical and cultural diversity are key ingredients in the formula for success in the world of rock and roll.
"There are people who have been historically shunned from the genre, and I think if we can remove that and have more diverse voices, our music can become more interesting," LaPlante says. "The songwriting as a whole will be stronger. Whether people like the genre or not, if there is a well-written song, there are more chances within the song for someone to latch onto something. If we don't have that in rock or metal music, we deserve to go extinct. "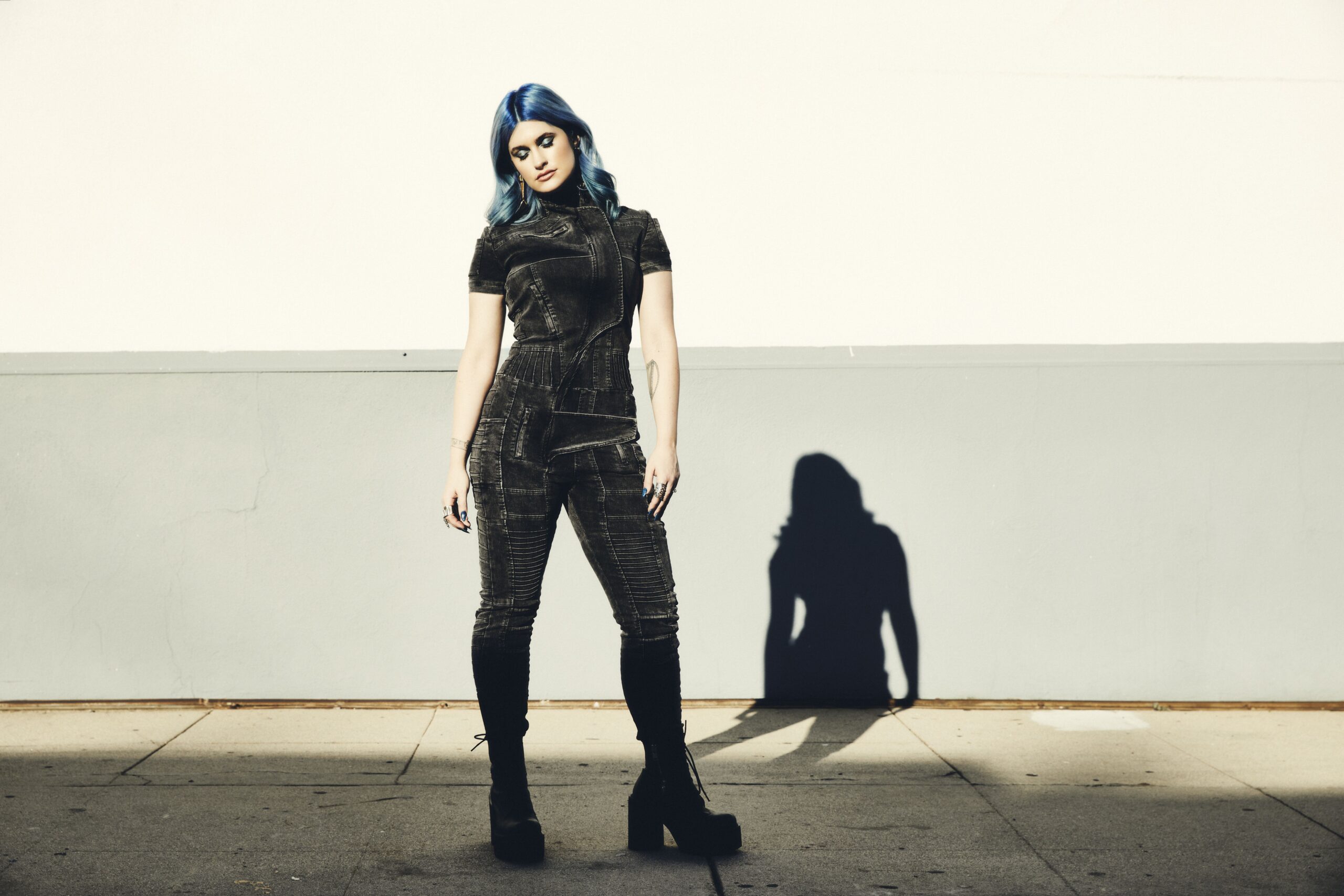 On Eternal Blue, LaPlante found herself using the skill of slipping into dark places to bring new meaning to her voice — a process she found physically and emotionally exhausting. Recording a debut full-length album with a new label can be a draining process for any band, and having it delayed a full year only added to the pressure, with LaPlante feeling that it was the end of the world if she couldn't deliver in a session.
"I'm just in a fragile state of mind anyway when I'm baring my soul and there's a bunch of people around me watching me bare my soul," LaPlante explains.
While many young bands were learning how to take their presence to the internet during the pandemic, the online world has always been a home for Spiritbox. The quartet didn't have the financing for a tour or too many in-person activities before the pandemic and Eternal Blue's recording, so they settled for releasing their music videos and live performances to the world on platforms like Instagram and YouTube.
"We met each other online," LaPlante says. "We didn't have the luxury of loading up into a van and driving across the country, hoping to make money."
For a band that has yet to finish a viable tour, Spiritbox's online community of fans from around the globe continues to grow to ridiculous levels. Plenty of the hard rock and metalcore snobs can appreciate the artistry and talent that Spiritbox bring to the table, but it's their introspection, unique sound, and insane amounts of fan interaction that bring in a whole different kind of Spiritbox fan — which is exactly what the band is looking for.
"My ultimate goal with this album wasn't to impress the cool kids that are the gatekeepers of whatever genre it is and then for them to give me a yes or no," LaPlante says. "I wanted to get people two years from now who never heard of my band and it resonates with them. I want to keep finding like-minded people."
In the meantime, LaPlante is happy to watch Spiritbox grow both online and in the real world. Although, if she's being perfectly honest, she's spent enough time working on and thinking about Eternal Blue that she's ready to take a little break from it at some point.
"Our album needs to see other people and we need to see other people," LaPlante laughs. "Then we'll get back together."