Concept albums are a thing of the past in country music. High-minded conceits like Johnny Cash Sings the Ballads of the True West and Willie Nelson Red Headed Stranger were much en vogue in the 1960s and '70s. Today, an album like Sturgill Simpson's The Ballad of Dood and Juanita are the exception, not the rule. Yet that's exactly how Texas singer-songwriter Joshua Ray Walker came out of the gate. His third long-player, See You Next Time, completes a trilogy beginning with his 2019 debut Wish You Were Here that marks him as one of country's most exciting storytellers.
"I didn't want to have that stigma of a concept album on my first releases," Walker, sporting a cowboy hat, vest, and short-sleeve button-up, admits over Zoom backstage from the State Fair of Texas. The idea, revolving around a fictional honky tonk's last night in business, was part of his initial pitch when he signed to his label, State Fair Records, in early 2018. They agreed not to publicize the concept until now. "We thought it'd be met with backlash, or put the albums in a certain context. We wanted each one to be weighed on its own merit," he says.
Walker is, in many ways, a man out of time — and, for much of his life, out of place. With his 6XL frame, eyeglasses, and long, bleached mullet, he doesn't fit the part of Nashville's bland, bearded leading men. Throughout his youth in the poor Casa Linda neighborhood of Dallas, he moved schools frequently due to bullying, and never graduated. He started playing gigs as a teenager, yet didn't release an album until he was almost 30.
"It took me a long time to build the confidence to perform the songs that I perform and to play and sing them the way that I sing them. I didn't even think of myself as a singer five years ago," he admits. Playing in rowdy beer joints wasn't the place to be vulnerable. "I was there to be wallpaper and entertain people and sell beer."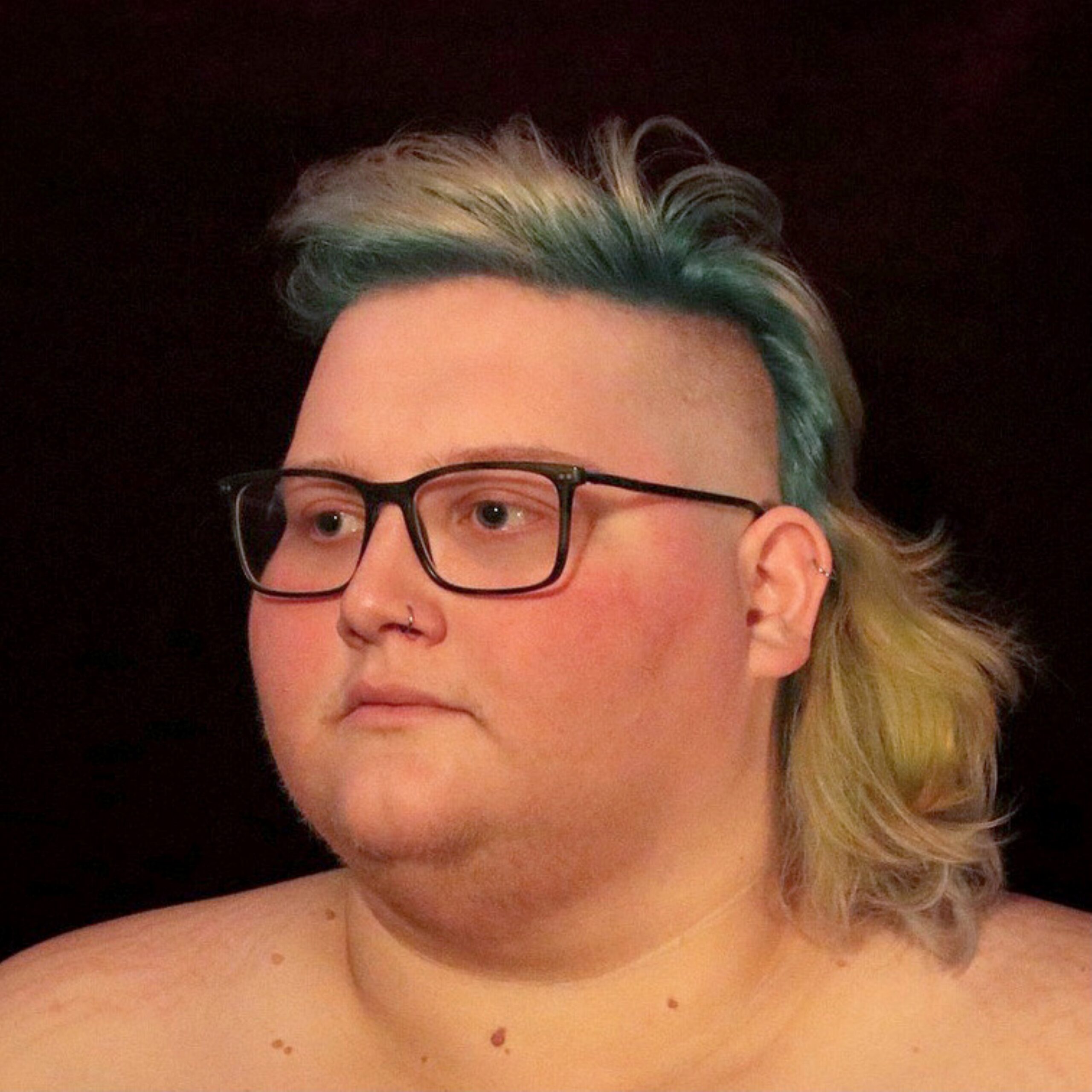 Through those years of constant gigging, Walker spent many a late night chatting up local barflies in the dives and dance halls of his home state, soaking up their stories and absorbing them into song. Tales of boat show queens with spray tans covering up bruises or suicidal drunks contemplating how to make their deaths look accidental, his writing is darker and denser than what comes out of mainstream Music City — with a rich, often humorous vernacular to boot. It hasn't gone unnoticed: His sophomore release, Glad You Made It, placed No. 5 on Rolling Stone's 2020 list of best country albums.
That hasn't exactly translated to album sales or radio play, at least on the country side. Walker has instead been embraced by Americana, with pre-sales of See You Next Time cracking the Top 40 of that chart before being released, and a packed schedule at last month's affiliated AmericanaFest in Nashville. One of the songs on the new album, "Cowboy," was in fact commissioned by another artist — but didn't get accepted. "I haven't gotten any cuts yet, but I've dipped my toe in the water [of doing cowrites] and I'm making a name for myself out there the best I can," he says.
In most cases, it's difficult to imagine anyone but Walker singing his songs. With a voice that ranges from deep, barreling drawl to eerie, wailing falsetto, he breaks into frequent yawps, yelps, and yodels that cut to the emotional core of a song in ways even the sharpest wordplay never could. But See You Next Time is also a rollicking, old-school dance record. There are familiar fiddles and steel pedal coloring songs like opener "Dallas Lights," and unexpected Memphis-style horns on lead single "Sexy After Dark," a track that makes self-loathing feel fun and frisky.
The past 18 months were full of setbacks and disappointment for Walker. Already deprived of his income by the COVID-19 pandemic, and unable to capitalize on the buzz that followed his first two records, he lived nearly 12 months in an extended-stay hotel after a pipe burst in his house and destroyed his possessions. He only recently returned home, but getting back on the road can't come soon enough. Maybe now he can pick the story up where it left off in March 2020.
"Everything that could go wrong went wrong last year. But at that point, it almost became funny," Walker says, sounding not unlike one of the hard-luck characters from his songs. "It was like, okay, I gotta get back to work. It'll be over eventually. I can't be displaced forever."
Besides finishing the narrative arc of his three-album cycle, See You Next Time closes another chapter with a tribute to his long-haul trucker father, Johnny Ray Walker, who died of cancer last November. "Canyons," from his debut album, was written after the initial diagnosis; "Flash Paper" is the follow-up, inspired by a heartfelt video message that his dad recorded before his death. "I felt grateful that he said those nice things, but at the same time it was like, man, that's all I wanted to hear while you were here. Why couldn't you have done that?" he says.