5 Klavierstücke, the German-language title of a forthcoming instrumental album by Irmin Schmidt, translates to "five piano works" in English. The spare formality of the name consciously evokes the European classical tradition, in which Schmidt is an active participant. Before radically expanding the boundaries of rock music as keyboardist and cofounder of Can in the late 1960s and '70s, he was a conservatory-trained conductor, composer, and pianist, and he has continued working in similar modes since his seminal band first dissolved in 1979.
As he describes it, the 81-year-old Schmidt composed these new klavierstücke spontaneously, sitting down at one of two grand pianos in his home in southern France and letting the music play him. He resolved to let the pieces remain in this elemental state, without recording second takes or editing finished performances after the fact. One piano he played naturally, and the other he prepared, manipulating its strings with screws and other objects to produce uncanny, electronic-sounding effects. The technique was popularized by John Cage in the mid 20th century, and Schmidt learned it from the legendary avant-gardist himself while touring as a pianist in the early '60s, playing pieces by Cage and other modern composers.
Despite its rarefied pedigree and presentation, it would be a mistake to silo 5 Klavierstücke off completely from the raucous extended jams of Schmidt's most famous work. For a career-long iconoclast, he is unabashed in his respect for great works of the past, including his own. "Everything I do reflects everything I did," Schmidt told Spin in a recent interview. "It's in me, it's a part of my world. And nothing has marked me as much as Can has."
The music is zenlike in its austerity, largely composed of drifting chords and fragments of melody. At times Schmidt locks into long and kinetic ostinatos, faintly recalling the whirring rhythmic core that propelled Can's music. Bassist Holger Czukay and drummer Jaki Liebezeit, whose undeniable grooves brought the band from pure headspace abstraction into the realm of bodily ecstasy, both died last year. (Guitarist Michael Karoli, the fourth cofounder, passed in 2001.) In their absence on 5 Klavierstucke, it's as if Schmidt is shouldering the burden of their roles in addition to his own, alternating weightless clusters of sound with passages of heavy percussive physicality.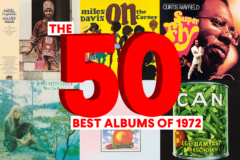 Schmidt is also coming off the release of All Gates Open, a new book that combines a traditional biography of Can (by former Wire editor Rob Young) with a collage of interviews, journal entries, and other ephemera compiled by Schmidt himself. Among other things, the book illuminates an essential and increasingly relevant context for the band, one that might otherwise be lost on listeners who discover them today on Spotify or via the many contemporary musicians who still cite them as an influence. With all four founders born in Germany in the '30s or '40s, Can are unmistakably a product of the Nazi and postwar eras. And while they almost never explicitly addressed politics within the music itself, they regarded their work as a reflection of the period's horror and disorientation, and as an attempt to move beyond traditions that had been tainted by nationalism and violence. Schmidt was a child of Nazi parents, against whom he fiercely rebelled, and was once expelled from school for publicly outing teachers who'd previously been party loyalists.
Schmidt spoke with Spin about these formative early experiences, the legacy of Can, and how all of it informed the creation of 5 Klavierstücke, which will be released November 23 by Mute and Spoon Records. Read the interview below.
What is your relationship like now with the music you made with Can?
What a funny question.

Well, I ask because there are a few sections of the new album—especially when you get into these very rhythmic ostinatos on the prepared piano—where, if you're looking for it, you could say, 'Oh, here's a little bit of Can in this new music.' And I wondered what you'd think of that, if it was something you considered.
Can is such a strong part of me. I was a part of Can, and Can is part of my musical universe. On this record, there is one rhythm that's regular in 11/8, but then another happening in 10/8. These asymmetric rhythms I learned from Jaki. All of what we did together is now part of me. As well as my work from before Can: playing Mozart and Brahms and Chopin on the piano. It's all a part of what I did.
There's this story of Picasso when he was old. And he was sitting in a restaurant and there was this paper on the table, and all of a sudden he took his pen to draw something on it. And then, smiling, he gave it to somebody who was at another table. He knew it was a collector. And for something he made in a few seconds, Picasso asks for, I don't know, $16,000. The guy says, "Can you ethically justify that you just made this drawing in seconds at the table and sold it at full price?" And Picasso said, "It's the result of 40 years' work. It reflects 40 years' work."
And that's what I mean. Of course it's all in there. You have so much experience, and there's so much music in you, that all of a sudden the music plays you. Whatever I do is like the Picasso drawing. It's a very precious comparison, but everything I do reflects everything I did. It's in me, it's a part of my world. And nothing has marked me as much as Can has.
Has the prepared piano been consistently important to you as a musician since John Cage taught you in the '60s, or is it something you're returning to more recently?
Not at all. Because in Can I played very little piano. There are one or two pieces, and also later in my film music there are one or two pieces with prepared piano. But up to these klavierstücke, I never did it again. Then, about a year and a half ago, there was Thurston Moore, asking me if I would join him for a very special concert in the Louvre, in Paris. Only us two. And I said yes without knowing actually what the hell should we do. I got the idea after all these years to prepare a piano again, in the old Cagean way, and we were improvising together for the performance. That went really well.
Then out of this came the idea that I should do it again, make something with it. In one room, I have a Pleyel grand, and in my studio I have a Steinway grand. So maybe I prepare one of those, the Pleyel, and then we see what happens. And when we started recording I just improvised. Except that "improvising" is not the right word. It's like with Can: you get yourself in a very special state of concentration, and then do something. It's also like zen painting. You are ready to paint one day—-a branch with a bird on it—and you do it in minutes, because you trained, you concentrated on this image all your life. You just sit down, and with one brushstroke you just do it, and there it is—with all the impurities in it, but they make part of the beauty.
How were you affected by Jaki Leibezeit and Holger Czukay's deaths last year? Has it been a difficult time for you because of that?
Yeah, it has. More is impossible to say. All three of them—Michael already passed quite a while ago—I spent ten years, every day, with them, creating music. So I never have come closer to anybody else than them. Of course it's very hard to lose them.
https://youtube.com/watch?v=Nzry1jz2-oA
I can only imagine. Did the release of All Gates Open prompt you to revisit Can's legacy? Did you gain any new perspective on that legacy by putting the book together?
That's something I don't think about much, because I want to create new things. I'm happy that Can has become a real important part of music history. That's what you intend, if you're a young musician. You want to create something that stays on living. I grew up as a classical musician. From childhood on, you play musicians which who have existed in our culture for three, four hundred years. You play Bach and Mozart and Brahms, and they are all still contemporary in a way, because they're still there. All this is part of your musical culture and tradition, and of you want to be part of this tradition. Tradition means it keeps on going. Maybe in 200 years somebody is playing what you created. If after 50 years your music is still existing and living and a lot of people esteem it, there's a legacy, like you say. All of it makes you happy. What you actually wanted to be, at least after 50 years, is true.
There's an anecdote that's mentioned briefly in the book I wanted to ask you more about. When you were a teenager in the '50s, you were expelled from school for using the school paper to expose teachers who were Nazis, or former Nazis. Can you talk about that episode? How were you finding this information out, and what drove you to expose them?
When I was 15, the father generation of mine—they were Nazis, a lot of them. And a lot of my teachers were. I couldn't understand what they had done, nor their ideology, nor their thoughts. And I fought it. I fought very strongly against my family, against my teachers, against everyone around me, whoever. Especially my teachers, because I couldn't understand that they were allowed to teach when they had done horrible things, and taught this ideology before. In school we had this journal, wrote it monthly or every two months or something like that, a little magazine. And each time, I wrote that this or that teacher had been this or that major officer, major SS, major ideologic teacher in the Nazi party institution. It lasted about a couple of years, long before the '68 movement. Of course, these things weren't very known. I just read, did obsessive research, and succeeded to ruin my school career with that.
Did this cause tension between you and your parents or other people around you?
Sure. With part of my family, definitely. Not with friends of mine, because my friends only could have been friends if they shared this kind of thinking with me. But of course with elderly people, we got into hard conflicts because of that.
In conversation with Mark E. Smith, he once asked you something about playing rock music, to which you replied, 'I don't play rock music anymore.' Why not?
It's true! Isn't the new record proof?
Is rock music no longer interesting to you?
No, that was more a kind of joke. I mean it more in the sense that I don't see the music I'm doing in any category. Never did, actually, even Can. I mean of course it is rock, but it is also just contemporary music—containing all the experiences, of my being at home in the European tradition. It contains also these new traditions that came from America, and that's why it's rock. But these categories they don't mean much to me, anyway. I don't really care if somebody called something I do rock or not rock. I mean it's not mainstream pop, this I know definitely. Although this is not meant as a judgement of any mainstream pop, because there can be marvelous music in mainstream pop. Beyoncé makes wonderful records.
You listen to Beyoncé's records?
Yes! Why not? I hate limitations. I can listen to any kind of music. If it's good, it's good. There is good so-called mainstream pop. The Beatles created a vocabulary for English mainstream pop. And they were great. They were absolutely wonderful. There's nothing wrong about it, except that I cannot do it.
That reminds me of a sort of famous story about the early days of Can. I forget which of you it was, but as someone in the conservatory world, being inspired by "I Am the Walrus" to the avant-garde and subversive potential of rock music.
Yeah, Holger always said it's a masterpiece, and he's right. There are pop tunes and pieces which are masterpieces, and will last for a long, long time. That's the thing with categories. They don't hit the point of what's it all about.
Last question: What is it about Beyoncé's music that moves you?
That's too long of an answer. It's perfect.