Drake's Scorpion album makes a smashing, streaming-powered debut atop the Billboard 200 chart, as the set opens with the largest overall week of 2018 for any album.
Scorpion, which was released on June 29 via Young Money/Cash Money/Republic Records, bows with 732,000 equivalent album units earned in the week ending July 5 according to Nielsen Music. Of that sum, 160,000 were in traditional album sales.
The Billboard 200 chart ranks the most popular albums of the week in the U.S. based on multi-metric consumption as measured in equivalent album units. Units are comprised of traditional album sales, track equivalent albums (TEA) and streaming equivalent albums (SEA). As of this week, each unit equals one traditional album sale, or 10 individual tracks sold from one album (a TEA unit), or 1,250 paid subscription on-demand audio song streams from an album, or 3,750 ad-supported on-demand audio song streams from an album (an SEA unit). (The weighting of an SEA unit was updated with the July 14-dated charts.)
The new July 14-dated chart — where Scorpion debuts at No. 1 — will be posted in full on Billboard's websites on Tuesday, July 10.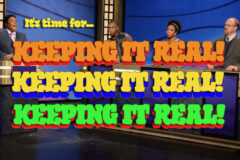 Here's a look at some of the feats and figures associated with Scorpion's arrival at No. 1:
Drake's Eighth No. 1 Album: Scorpion is Drake's eighth consecutive No. 1 album on the Billboard 200 — the entirety of his full-length releases. His only charting album to miss the top slot was his debut EP, So Far Gone, which bowed and peaked at No. 6 in 2009.Drake ties Kanye West and Eminem for the second-most credited No. 1 albums among hip-hop acts in the history of the chart. Only JAY-Z is ahead of them, as he owns 14 chart-toppers. (Among all acts, The Beatles have the most No. 1s with 19.)
Record-Tying Eight Straight No. 1s: Drake has earned all eight of his Billboard 200 No. 1s consecutively, tying West, Eminem and The Beatles for the longest streak of No. 1s. West had most recently joined the exclusive club when Ye bowed atop the June 16-dated chart.
Biggest Streaming Week Ever for an Album: The 25-track Scorpion charges in with a new one-week record for on-demand audio streams generated by an album's songs: 745.92 million. It beats the previous record-holder, Post Malone's beerbongs & bentleys, when it arrived with 431.3 million on the May 12-dated chart. Post Malone now has the second-biggest streaming week.Drake now has four out of the 10 biggest streaming weeks for an album: Scorpion is No. 1, followed by 2017's More Life's debut frame (the No. 3 largest, with 384.84 million), More Life's second week (No. 6 with 253.49 million) and the opening week of 2016's Views (No. 7 with 245.09 million).
First Album to Hit 1 Billion Streams for Its Songs Globally in a Single Week: Industry sources previously confirmed to Billboard that Scorpion is the first album to spur 1 billion on-demand audio streams, globally, for its songs in a single week.
Largest Overall Week of 2018 for an Album: Scorpion's big bow of 732,000 equivalent album units is the biggest week for any album in 2018. It's also the largest since Taylor Swift's reputation, which started with 1.24 million units at No. 1 (Dec. 2, 2017-dated chart).The bulk of Scorpion's starting sum was driven by streams, as it garnered 551,000 SEA units. The remainder of its total unit sum was comprised of 21,000 TEA units and 160,000 in traditional album sales. Drake's last album, More Life, bowed at No. 1 on the Billboard 200 with 505,000 equivalent album units total, of which 257,000 were SEA units, 23,000 were TEA units and 226,000 were traditional album sales.
Biggest Week for an R&B/Hip-Hop Album in Over Two Years: Scorpion's start of 732,000 units is the largest week for an R&B/hip-hop album since Drake's own Views launched with 1.04 million units at No. 1 (on the May 21, 2016-dated chart).While Scorpion launches with over three times as many streams as Views tallied in its first week (745.9 million vs. 245.9 million), Views was able to earn a bigger overall unit number (1.04 million) because it had a much more robust bow in terms of traditional album sales. Views sold 851,000 albums in its first week, all from digital downloads. (The CD didn't go on sale until its second week of availability). Comparatively, Scorpion sold 160,000 copies, all via digital download. Scorpion will be issued on CD on July 13.
This article originally appeared on Billboard.