A Minnesota prosecutor announced today that a two-year investigation into the death of Prince has been closed, and that no criminal charges will be filed. The legendary musician died in Paisley Park studio in April 2016 at age 57, due to what was later determined to be an accidental overdose of fentanyl.
In a press conference this morning, Carver County district attorney Mark Metz said that Prince believed he was taking Vicodin, and that no one in his circle was aware that the pills he was taking actually contained fentanyl, a much stronger and cheaper synthetic opiate that according to CDC statistics was responsible for 20,000 overdoses last year.
Just before Metz's press conference, newly publicized documents showed that Dr. Michael Schulenberg, a doctor who prescribed Percocet to Prince shortly before his death, was ordered to pay a $30,000 federal civil settlement for violating the Controlled Substances Act. Federal prosecutors accused Schulenberg of prescribing the drugs to Prince under the name of his bodyguard Kirk Johnson, "for Prince's privacy," which Schulenberg has denied.
Metz stated that Schulenberg could not be held criminally liable for Prince's death because the overdose was from fentanyl, not oxycodone, the opiate in Percocet. "The evidence that Dr. Shulenberg prescribed Percocet for Prince in Kirk Johnson's name is not germane to the ultimate question I reviewed, which is 'Who provided the counterfeit Vicodin with fentanyl to Prince?" he said. "Despite the intensive law enforcement investigation, there is no reliable showing how Prince obtained the counterfeit Vicodin laced with fentanyl, or who else may have had a role in delivering the counterfeit Vicodin to Prince."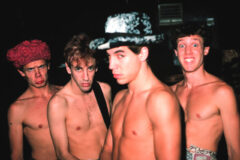 Watch the press conference via CBS News below.
NEW: Carver County Attorney Mark Metz says "without probable cause and no identified suspect, the Carver County Attorney's office cannot file any criminal charges involving the death of Prince." https://t.co/ensyCjyZhG pic.twitter.com/kez71Ax7ka

— CBS News (@CBSNews) April 19, 2018