On his debut studio album, last year's Teenage Emotions, the then-teenaged Lil Yachty grappled with criticism by trying to prove he was something people said he wasn't: a talented rapper. But the standards he aspired to meet had been set by those who fundamentally did not understand him. Tracks like "Peek a Boo" and "DN Freestyle" confirmed that Yachty's attempts at "proving himself" on the 2016 mixtape Summer Songs 2 weren't just one-offs; he cared about how he was perceived by fans and critics alike. More confounding was "Bring it Back," a relatively straightforward pop song that found Yachty lamenting heartbreak in the most self-serious manner. Tracks like these played to none of his strengths as a songwriter and entertainer, and they forced listeners to wonder if he was ever cognizant of them in the first place.
Yachty eventually acknowledged these missteps, admitting that the album's songs "weren't what [he] started with" and that he "was trying to force these styles." One would assume that Lil Boat 2 would then feature some of the ebullient pop-rap of his previous material, but it instead rebrands Lil Yachty almost completely as an ordinary trap rapper. Teenage Emotions wasn't a momentary lapse in judgment, it was evidence of Yachty's overwhelming desire for acceptance and how it feeds into the misguided vision he now has for his art. For someone who claimed to not take rap seriously, Yachty sure tries his best to do just that on Lil Boat 2.
Aside from the magnetic joy that garnered Lil Yachty his fans, the most glaring omission on Lil Boat 2 is that of frequent collaborator TheGoodPerry. The producer's chipper beats defined and informed much of the rapper's best tracks, if not the rapper himself. In their place is a familiar collection of beats from recognizable producers such as 30 Roc and Pi'erre Bourne. The production is more or less solid—"Whole Lotta Guap" is a cozy hypnagogic haze while "Get Money Bros" conjures up images of seedy alleyways—but Lil Yachty is often unable to capitalize on its strengths. For most of the album's 17 tracks, his delivery is unimaginative; it's as if he's convinced that the best way to sidestep any haters is by following in Migos's footsteps. He sounds better than before, sure, but it comes at the cost of his own personality. In doubling down on his rapping, Yachty's found himself in a lose-lose situation: he's technically proficient enough that his rapping isn't endearingly scrappy, but he sounds far too anonymous to stand out amongst his peers.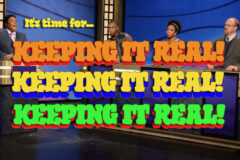 This isn't to say that Lil Boat 2 is a complete shipwreck – "NBA YoungBoat" and "66" are clear highlights. The former finds Yachty comfortably switching between flows in order to match a collage of thumping kick drums, video game explosions, and a winding koto melody. He lets loose enough that his enthusiasm is finally palpable, and the chemistry between him and NBA YoungBoy is unmistakable. "66," on the other hand, is mostly great because of Trippie Redd's melodic sensibility. His tendency to treat every line like a valuable component of an overarching hook complements Yachty's relatively muted performance. Here, Yachty's decision to let someone else steal the show proves fruitful. He melts into the track's twinkling synth pad ambience, ensuring that his presence doesn't detract from its meditative mood.
Despite these moments, it's disheartening that virtually every lyric from Yachty on Lil Boat 2 is wholly unmemorable. If he's not enlightening listeners with beige braggadocio ("Think I need a new hobby / Bought a chain, coulda bought a Bugatti), he tries to convey a non-existent multifacetedness. On "Love Me Forever," Yachty aims for the sensuality of a late night rendezvous, but the refrain quickly becomes tedious. "She Ready" is fine, but it's yet another attempt at recapturing the energy of "Broccoli." A line like "I just wanna know if you gon' ride for me" should elicit something, but it registers as bland wallpaper. One would hope that his wit or absurdity would manifest in his more austere rapping, but he's dead set on ensuring that these two worlds never collide. That the more sprightly songs don't always hit the mark is just as upsetting.
Perhaps the most insightful moment on Lil Boat 2 appears within minutes. On "Self Made," Yachty claims that hating on him "won't make a better you." What he misunderstands is that responding directly to that hate doesn't make a better Yachty either. He's only made it harder for himself, as sanding down his singularity has now made it so he has to outpace every other Atlanta-based trap-rapper to stand out. Based on Lil Boat 2, things don't seem very hopeful.