Chicago R&B singer Ravyn Lenae first established herself a few years ago with intimate, romantic confessions that floated gently over local hip-hop producer Monte Booker's jittery brand of neo-soul, constructed out of sensual synth pads and quirky found percussion sounds. But Lenae's latest project, Crush EP—released Feb. 9, two weeks after her 19th birthday—is something of an about-face. A five-song collaboration with The Internet guitarist Steve Lacy, the record is driven by surf rock licks and group harmonies that reframe Lenae's lonely relationship studies as sunny pop jams.
Like the long-distance lovers in their duet "Computer Luv," Lenae and Lacy, both 19, met online. They connected and started recording in Los Angeles, and Lenae pitched her label Atlantic Records on the idea of a group project on a whim during a meeting. "I literally texted him while I was at the table," she recently told me over the phone. "He was like, yeah, let's do it!" It was a risk for both artists: Lacy had never executive produced someone else's project; Lenae had never recorded songs with live instruments. As it turns out, Lacy's slack bass grooves and Motown melodies fit Lenae's wistful, classically trained soprano like a tailored poodle skirt.
The final product—anchored by lead single "Sticky," which sports an earworm featuring boardwalk organ and a stop-everything falsetto hook—may just nudge Lenae into the national pop conversation. After opening last year for SZA and Noname, she's currently preparing for her first headlining tour. Spin reached Lenae over the phone to discuss digital courtship, Prince, and stepping out of her comfort zone. She spoke with an earnest sense of pride and an anxiousness for Valentine's Day.
How is the new year treating you?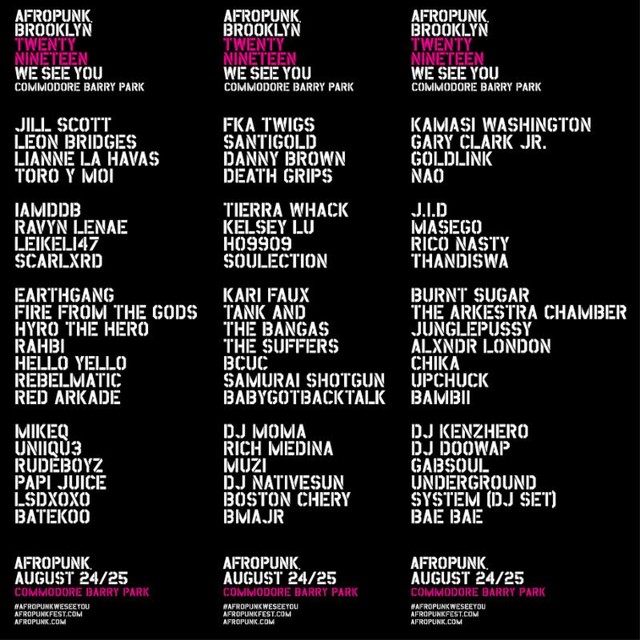 It's been amazing, honestly. It's like January has been a year already. I went to Thailand just to kinda set the tone for the rest of the year. It was like positive energy into this year. I think it was really good for me and I came back with a clear head and wanting to tackle this year head-on. Getting into your head and being mentally there is very important, especially when your craft depends on it. What I do is very emotionally driven.
How did you and Steve meet?
So, I was taking a nap. Then, I woke up. My phone was kinda blowing up. I saw that he had tweeted out my latest project Midnight Moonlight. He also DM'd me and said, yo, I really want to work with you, I'm a big fan. That's how that started, very organic, social media.
How did the relationship develop from there?
Ninety-nine percent of the time recording this was in L.A. Shortly after that DM, I was in L.A. working with him. First off, that was my first time in L.A. It's very different from Chicago. Being there just puts you in such a different mindset. It's warmer. It's pretty. It's just around so many creative people. All my other projects were recorded in Chicago. Being in this environment and being able to create something with someone new forced me to step out of my comfort zone.
It was just very different for both of us because he has never executive produced anything for anyone but himself. I've been working with kinda the same producers—a very different style from Steve. I felt like I was being a little too comfortable in that style. We both were experiencing something new on our own.
How was writing with Steve different from writing over Monte Booker's beats?
This writing process was completely different from anything I've done with my music in the past, mainly because Steve is also a writer. For most of the songs, we were co-writing. I wasn't used to that. I'm super particular with my music. I kinda trusted him because we have the same taste and flair. I felt like I was making music with myself at some points. I don't have to double check. There was nothing that he did that I second guessed, that was like, Oooh, I don't know.
Also, before this project, I would take the beat and sit with it for a little while. I felt these melodies, but it was never on-the-spot writing. During these sessions, there was a lot of him making the beat in ten minutes, and me coming up with the hook for like a four-person kind of hook, ninety percent of the song. That was different for me too. It put a healthy pressure on me to do it.
You've mentioned your first instrument was a guitar from your grandma. Did working with a guitar player feel like a return to form?
The guitar was very random. My grandma just knew that I liked music and was like, oh, a guitar. It was a typical Walmart guitar. I started taking private lessons. I don't know if I really played it. I think I was just honestly curious. I had never played an instrument or been disciplined that way with music. I've lost it after six years because I just wanted to explore my other talents. I wasn't playing my own music when I was playing the guitar, so I wouldn't say it came full circle.
Do your parents or grandparents have musical backgrounds?
My grandfather was actually a doo-wop singer in Panama. They were called The Dominos. He was the high soprano voice. When he got a little older and his voice started to change, he got really insecure about it and was cracking all the time, and kinda quit. But he still has a very beautiful voice. He just doesn't like to admit it.
Did you and Steve bond over any specific music during the making of the project?
Honestly, no. But I think we bonded over the fact that we're the same age. There's a different connection there and relatability. I could really not make music with someone I could not hang out with. A lot of the time, when we weren't recording, we were joking or just making fun of each other, playing ping-pong. I think that aspect of it was cool. It helped balance it out.
How do you think about your own sound? Do you relate to any genre signifiers, or are they unhelpful?
I try to stay away from any genre. I like to just make music and it just is what it is. Steve is a huge, huge Prince fan. He's like, "So that's a solid pop. Just take it to the top." I'm like, Ohhhkay. I never have a genre in mind when I'm making music because I just like to be free. I feel that placing a genre on your music is limiting yourself. Maybe I say I'm on pop, or tomorrow I feel soul, and I'd say I'm not, you know?
You've described Midnight Moonlight as blue and purple, and Moon Shoes as pink and yellow. What color is Crush?
I associate the project with red and pink. It's very lovey dovey. Those sort of staple colors for love and touching, super Valentine's Day.