Following hearings from the Indiana Board of Pharmacy, three Indiana pharmacists have been cited for attempting to access Prince's medical records after the singer's death in 2016, the South Bend Tribune reports. The board issued letters of reprimand and imposed varying penalties on the pharmacists after investigators with the state attorney general's office found that they had tried separately to access Prince's medical records through a state database. All three were found to have misused INSPECT, a database that allows doctors to check controlled-substance prescription histories of patients.
The attorney general's office filed complaints against three pharmacists in June and July; such claims typically take six to twelve months to investigate, according to Bill McCleery, a spokesman for the attorney general's office. None of the pharmacists cited had treated the musician, who died in April 2016 from an overdose of the painkiller fentanyl, but all had tried to access his medical records within nine days of his death.
On August 8, Crown Point pharmacist Michael Eltzroth received a fine of $1000 and was ordered to complete 12 hours of ethics education after it was found that he made a single attempt to access the records.
On September 15, the regulatory board assigned the same punishment to Kimberly M. Henson of Selma, Indiana for twice attempting to access Prince's medical history through the database.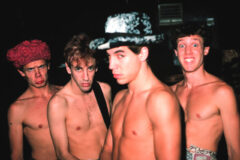 In a final issuance on October 12, the board ordered Indianapolis pharmacist Katrina A. Kalb to complete 12 hours each of community service and ethics education, but imposed no fine, for attempting to access medical records one day after the musician's death.