The first time I saw No Age live was about a decade ago, at a loft in Baltimore, when I was 17 years old. Their set was blistering and electric enough to convince me to buy one of their t-shirts (the now-iconic gradient text design definitely helped too), but my chief memory from the evening comes from after their performance. My friends and I worked up the courage to approach guitarist Randy Randall and ask him a question that had come up in our conversations several times since we all started geeking out about their debut EP compilation Weirdo Rippers a few weeks or months before: Were they fans of Blink-182?
We knew they were a hopelessly uncool reference point to bring up, and even at that age we were as interested in No Age's screechy atmospherics as we were in the nagging urgency of their melodies and Dean Spunt's charmingly nasal singing. But we couldn't shake the feeling that we were hearing the influence of one of our tweenaged favorite bands, filtered through dozens of effects pedals and the minds of guys who happened to have more esoteric concerns than growing up and going away to college. Randall smiled and said that while Blink wasn't exactly a touchstone for them, he enjoyed some of their stuff and could see why we made the connection.
It's been years since I thought about this exchange, but it came to mind today, upon hearing "Soft Collar Fad," the first single from No Age's just-announced fourth full length Snares Like a Haircut. Three fuzzy chords, crisp production, a shout-along chorus with a whiff of rebellion against some judgmental authority figure–it sounds as much like late-'90s halcyon days of pop-punk as anything in their catalog. (Interestingly, it also sounds like the recent output of Wavves, who got his start making stoned West Coast basement jams at around the same time that No Age was breaking out.) Maybe Randall wasn't just humoring us that night.
No Age's last album, 2013's An Object, presented them at their artiest. If "Soft Collar Fad" is any indication, they might be ready to rock out again. The song retains the sample-heavy sound design with which they've displayed a steady fascination–the chorus begins with bassy blast of feedback that will jar you the first few times you hear it–but this time, the noise is there to accentuate the snappy angles of their songwriting, rather than a focal point in itself. From the end of "Everybody's Down" onward, it's always been a thrill to hear No Age making straightforwardly headbanging music. "Soft Collar Fad" bodes well for whatever's next.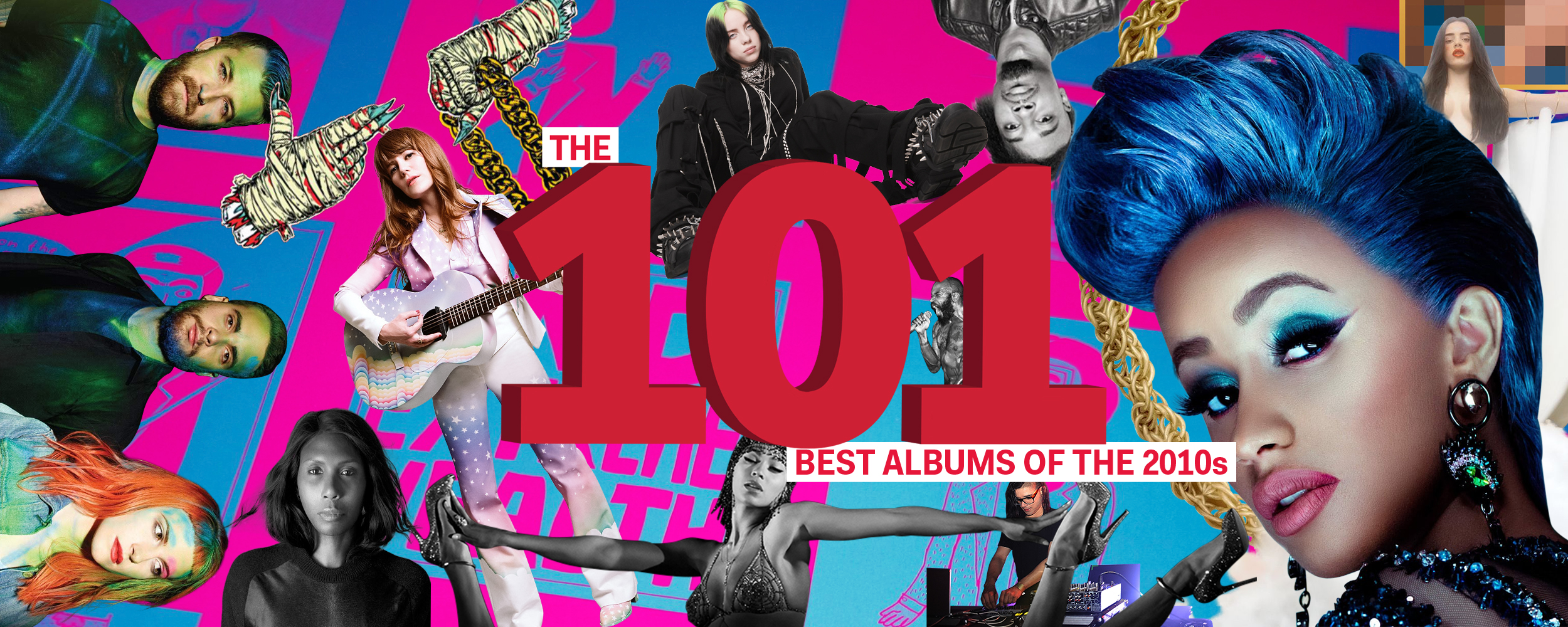 https://bandcamp.com/EmbeddedPlayer/album=674600051/size=large/bgcol=ffffff/linkcol=0687f5/tracklist=false/artwork=small/track=1520440170/transparent=true/